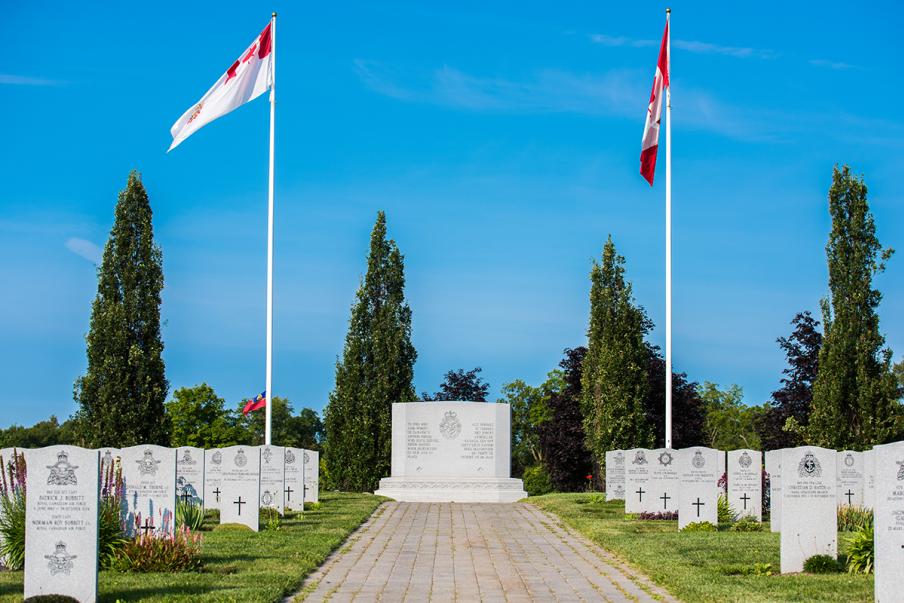 Longtime Professor of Chemistry at RMC:  Dennis Diaper.
B.SC., M.A., D.PHIL. (OXON), FCIC, FRSC DENNIS GEORGE MAYHEW DIAPER Peacefully, after a brief illness, on 4 January 2010, in Portsmouth, England, aged 84. Born in Portsmouth on 16 July 1925, Dennis was educated at Northern Secondary School and went up to Oxford in 1943, entering Oriel College as the Wraxhall Scholar. There he studied at the Dyson-Perrin Laboratory under Sir Robert Robinson (winner of the Nobel Prize for Chemistry in 1947), completing his doctoral work on alkaloid chemistry in 1949. He was involved in research projects on anti-malarial medicines and tubercle bacilli as a student. During that time he completed his five years military service in the RAF Reserves, flying Tiger Moths with the Oxford University Air Squadron. After marrying Edwina Clapson on 30 July 1949, he travelled to Canada to take up a post-doctoral fellowship at the National Research Council in Ottawa, attracted in part by the research possibilities in radioactive tracer technology at Chalk River. From the NRC he was recruited by the Royal Military College of Canada, where he was a professor of chemistry for 35 years, from 1950 to 1984, with occasional graduate teaching at Queen's University and sabbaticals at universities in Marseille and Karlsruhe. He also took leaves to teach at the University of Lusaka, Zambia, where he was briefly head of chemistry and then dean of science, the University of Ilorin in Nigeria as head of chemistry, and the National University of Lesotho, again as head of chemistry. In Zambia, he supervised the construction of the new chemistry building at the University. He often served as external examiner in other African countries, and his time in Africa extended to 12 years. On his retirement in 1992, the National University of Lesotho's Journal of Research published a festschrift of chemistry articles in his honour. Through his 'official' career he published over 100 articles in scientific journals with several collaborators, on aspects of organic chemistry, biochemistry, and chemical education. As a member of the Chemical Institute of Canada he served in a variety of capacities including on the board of directors, and he founded the Canadian Journal of Chemical Education. Dennis retired from university teaching in 1992, and with Edwina enjoyed 15 years of retirement, travelling the world and dividing his time between Malta and Portsmouth. With no formal training Dennis managed an international musical career in choral music, both sacred and secular, spanning eight decades, from St. Mark's Church, North End, Portsmouth (at eight years of age) to St. Thomas' Church, Bedhampton (just eight days before his passing). There were over a dozen musical organizations in between, where he was sometimes director, including the Oxford Harmonic Society, the Kingston Choral Society, the RMC Glee Club, St. George's Cathedral Choir, the Lusaka Music Society, the Ilorin Singers in Nigeria, the Maseru Singers in Lesotho, and the St. Paul Choral Society in Malta. Among his notable musical achievements were singing Duruflé's Requiem under the direction of the composer and the formidable Marie-Madeleine Chevalier in the Cathedral at Carpentras in France, directing Haydn's Creation in Lusaka, Zambia, participating in the 'sing-along' Messiah at the Albert Hall, and travelling through England with St. George's Cathedral Choir, singing at King's College Cambridge, Westminster Abbey, and St Paul's Cathedral. Dennis is survived by his children Oriel (George MacLennan) in Halifax, Megan (David Campbell) in Kingston, Charles (Carol Parkin) in Glasgow and Mark (Birgit Eggers) in Potsdam, Germany; his granddaughters Georgia Campbell, Charlotte Eggers and Emilia Eggers; his nephew the Rev. Clive Clapson (Katie Clapson) and his great-nieces Lucy Clapson in Scotland and Cecilia Clapson in Brockville; and his nephew and nieces Janet (Tom Atwood) in Glastonbury Somerset, Caroline (Mark Seymour) in Portsmouth, David in Farnham Hampshire, and Susan (Matt Millard) in Bordon Hampshire. He was predeceased by his wife Edwina in 2007, his brother Elwyn in 2009, and infant twin grandsons Benjamin and Daniel Campbell in 1985. A memorial service will take place at St. Thomas' Church, Bedhampton, Portsmouth, on 3 February 2010, at 1 pm., with a reception to follow. In Dennis' remembrance, donations may be made to Save the Children Canada, to the Kingston Choral Society or to the Kingston Humane Society.
_____________________________________________
3338 Hubert Wyers (RRMC, RMC 1954)
WYERS , LCol (Ret'd) H.W. "HUB", RMC '54 (3338) Jan 28, 1931 – Dec 24, 2009 After several years of poor health, which he fought back from, God ran out of miracles and Hub passed away early Christmas Eve. He was the beloved husband of Maxine for 44 years; the very proud father of Steve and Mary (Gavin Lee); and adoring Grandpa of Gillian. The family expresses their sincere gratitude to the staff on the third floor at Extendicare Medex. Funeral arrangements to be completed. For further information please call Tubman Funeral Homes ( 613.722.6559 ). In lieu of flowers a donation to the Heart & Stroke Foundation would be appreciated. Condolences, tributes or donations may be made at www.tubmanfuneralhomes.com .
_____________________________________________
Gatineau Mountie found dead in Haiti
Father of Ex cadet 23031 Lucas Coates (RMC 2006)