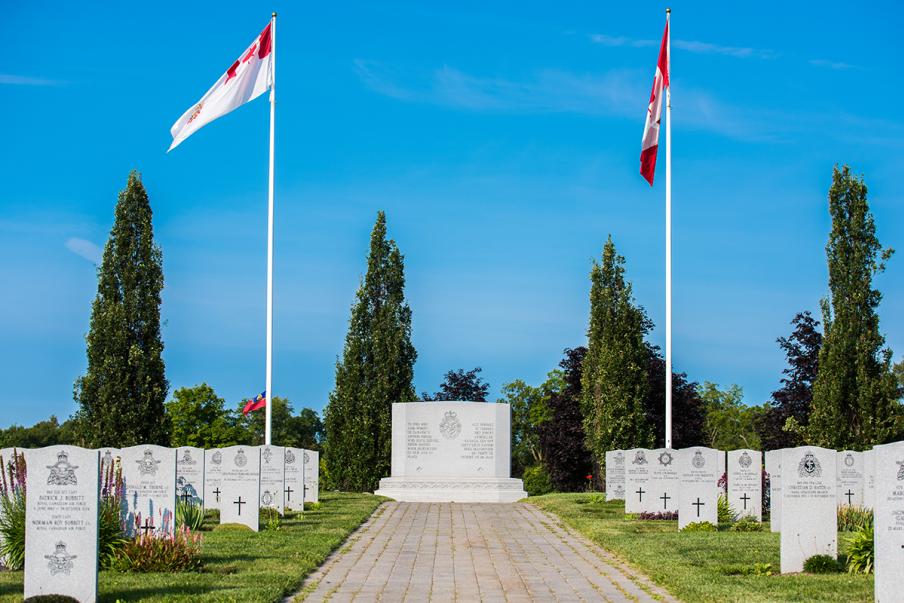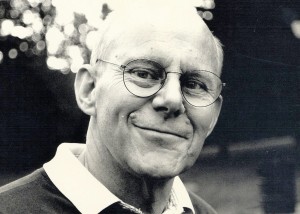 5496 Rowland (Roy Geoffrey Stewart) LAMPARD (1939 – 2010)
"A truly generous, compassionate, gentle man and gentleman." "The genuine article . . .he made everyone feel special." "Meeting Roy, you never wanted the time to end." "He gave of himself one hundred percent and more."
It is with deep regret that we announce the passing of Class of '62 member Roy Lampard who, on Thursday, September 16th, suffered a massive heart attack while out cycling in the early morning with a neighbour.
A native of St. Catharines, Roy graduated from St. Catharines Collegiate in 1958 and subsequently from the Royal Military College of Canada in 1962 with a BSc (Chem. Eng.) and a commission in the Royal Canadian Regiment. He served with the First Battalion, RCR, in Ipperwash and Soest, Germany, achieving the rank of captain. Returning to Canada with the Battalion in 1965, he took his release from the Canadian Armed Forces in February, 1966. He worked with Pittsburgh Paints in Toronto until 1968 when he and his young family moved to Pinawa where Roy became involved with Human Resources at Atomic Energy of Canada until 1973. Returning to Ontario and settling in St. Catharines that year, Roy enjoyed many good years with John Deere in Welland before retiring in 1997.
Roy was a devoted family man – his greatest love – and leaves behind wife Peggy, daughter Robin (son-in-law David Brady), son Scott (daughter-in-law Amanda) and grandchildren Katherine, Caroline, Matthew and Aaron, always signing his e-mails, cards and letters Roy/Dad/Grandad. He also leaves behind his sister Judy (husband David Gittings) and brother-in-law Keith Evans. Roy is predeceased by his sister-in-law Sally Evans.
While in high school, Roy was an oboist with the St. Catharines Civic Orchestra. At college, he was a member of both the soccer and swim teams and sang in the RMC Glee Club. Since returning to St. Catharines in 1973 to live and work, he has been active with Chorus Niagara, the Shaw Festival Guild, St. Thomas' Anglican Church, Ridley College, the PROBUS Club and the St. George's United Church breakfast program.
An ardent outdoorsman and canoeist, swimmer, cyclist, devotee of opera, symphonic and choral music, and traveller, Roy extended his love to his cats and other animals.
One classmate has written: "I remember Roy as a serious diligent cadet with a good sense of humour who seemed to be a friend to everyone".
A memorial service celebrating Roy's life will be held at St. Thomas' Anglican Church, St. Catharines at 11:00 a.m. on Saturday, October 2nd. In lieu of flowers, donations may be made to Chorus Niagara or St. Thomas' Anglican Church.
The Class of '62
____________________________________
6356 Paulin Godbout (CMR 1960)

Cher confrère,
Georges Wilson a appris aujourd'hui le décès subi de notre cher confrère Paulin Godbout le 20 septembre dernier, par un courriel des filles de Paulin, reproduit ci-dessous. Vous trouverez dans ce courriel les détails des événements qui permettront de lui rendre un dernier hommage.
Une recherche a été effectuée dans les Défilés de 1960 à 1963, afin trouver des photos et textes qui nous aideront à nous souvenir de ce que Paulin a accompli au Collège. Vous trouverez les résultats de cette recherche ci-dessous, après le courriel des filles de Paulin.
Dear classmate,
Georges Wilson learned today the sudden passing away of Paulin Godbout, through an e-mail from Paulin's daughters, reproduced below. You will find in this e-mail the details of the events that are planned to pay tribute to Paulin's memory.
A search was done in the Défilés from 1960 to 1963 to find photos and texts that will help us remember what Paulin accomplished at CMR. You will find the results of this search after the e-mail from Paulin's daughter.
6332 Gaétan Dextras
E-mail: gaetan.dextras@videotron.ca
Tél.: (450) 464-3691
____________________________________
Class of 1960
4877 MAJOR(RET'D) DENNIS WALTER BURNINGHAM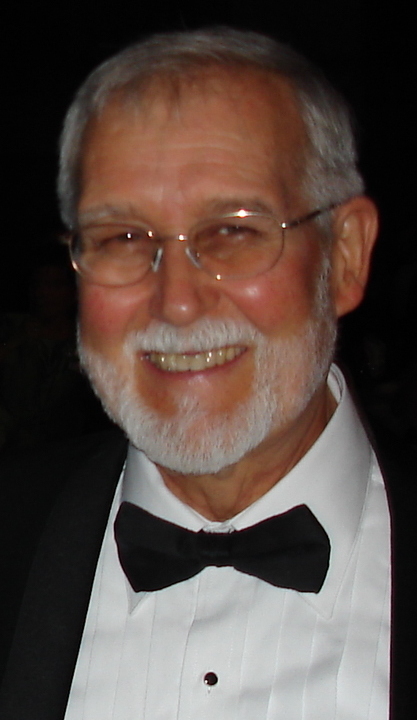 The first phase of Dennis Burningham's life began with his birth in Tisdale, Saskatchewan on 10 August 1938, but he was raised in a military family in Wainwright, Alberta, where he spent six years as a sea cadet, thus entering RRMC in 1956 as a Naval Cadet. Because of his eyesight, he had to transfer to the Army. Following graduation from RMC and a year at University of British Columbia, he joined 2 RCHA in May 1961. Based in Winnipeg, the regiment went for summer concentrations to Camp Wainwright; Denny thought it was "quite jammy" to be able to go for a home-cooked meal and a bath between exercises. During the first winter (1962-63) that the Rogers Pass was open to traffic, Dennis made it possible as OIC of the Avalanche Control Team.
Between leaving the Regular Army and starting an MSc at University of Alberta in 1964, Denny enjoyed a memorable summer with two classmates touring Europe on mo-peds from southern Spain, along the Mediterranean coast to Rome, then north through Switzerland and Austria to northern Germany. Whilst in Edmonton (1964-67), Dennis served with the 20th Field Regiment RCA (Militia), ultimately as OC 95 Battery. His final assignment with the Canadian Army was as a "shadow" Battery Commander, part of the air-portable reinforcement of 27 Brigade in Germany for the NATO exercises in autumn 1967.
Phase two in his life followed completion of the MSc (Chemical Engineering), when Denny married Ann Miller from Scotland in December 1966, and a year later joined the oil/gas industry with Fluor Corp. in Houston, Texas. In August 1969 he was lured back to Europe to work with King-Wilkinson (Internationaal) B.V. in The Hague, Netherlands. There Dennis worked on oil/gas production projects for ARAMCO, spending a lot of time in Saudi Arabia and then, in early 1973, was sent to open an office in Beirut. The job provided fascinating work and travel experiences (Iran, Iraq, Israel, Jordan, Kuwait, Saudi Arabia, Syria, Turkey) which, he recalled, gave him "some appreciation of the problems the peoples of that region endure as a result of ongoing Western political and military interference."
After establishing the Beirut engineering office with over 50 staff, they were obliged to close because of the civil war that broke out in Lebanon in October 1975. Returning to Holland, Dennis was appointed Managing Director of the KW office in The Hague with a workforce of over 300 engaged in project management and engineering jobs for the process and energy industries around the world. Visits to and negotiations for projects in Algeria, Japan, Jordan, Nigeria and Saudi Arabia gave him some appreciation of different cultures and of the many things one can learn from them.
The KW years saw his divorce from Ann, a second marriage with Hilary Garrard (which ended in separation in 1998) and the blessings of a daughter Sara (1976), a journalist and radio show host now in New York; and a son Ben (1978), an astrophysicist climbing to mountain-top observatories around the world.
In 1979, Dennis moved from The Hague to Worley Engineering in London, an organization of some 900 persons engaged in the design of oil and gas facilities (offshore and onshore) in the North Sea, Abu Dhabi, Australia, Brazil, Libya, Norway and India. These were exciting and happy times, travelling to nearly every continent but returning home to the family in the green and peaceful Hertfordshire countryside.
As 1984 saw a cyclical downturn in the oil industry, the third phase began for Dennis when he seized the opportunity to become an independent consultant. Now his fascination with and love of nature came to the forefront as his consultancy and training work was focused on Sustainable Development and Environmental Management Systems, carried out in such diverse places as Azerbaijan, Brunei, Kazakhstan, Kuwait, Papua New Guinea, Siberia, United Kingdom and Viet Nam. He also completed a jungle survival course run for civilians by the SAS (British Special Air Service) in Brunei that enabled Denny to enjoy trekking in the jungles of Borneo and PNG.
It could be said that the final phase of his life began in the 1970s with his interest in Islam while working in the Middle East and Asia. This interest became broader and deeper until shortly after the Millennium Dennis converted and found peace and comfort in his faith as a Muslim. During this phase Dennis also found his soul-mate in Gulnara Najafova while they both worked on a project in Azerbaijan in 1998; they married in December 2008. This phase was intense also because Denny contracted cancer, yet though he continued travelling and meeting old friends, nobody suspected it for he maintained his lively interest in and caring attitude towards everyone he met. Death came so quickly, on July 31 2010, that only Gulya and Ben were able to be with him. Six weeks earlier Sara had given birth to his first grandchild, Cecilia, whom he had at least seen in a video. Denny was buried under a beech tree in a simple, traditional Islamic ceremony at Chiltern Woodland Burial Park in England, during which Ben read a memorial written by Sara.
In his biography Denny said he would be ever grateful for the confidence and persistence that was instilled in him at RRMC and RMC and for the enduring friendships that were formed there — "those four years were truly a life-shaping experience!"
4669 Toivo Roht
____________________________________
Food for Thought
How Ex-Cadets can help their loved ones left behind cope.
Ex-Cadets can help their loved ones left behind cope with their passing, from the standpoint of who to contact ( like the RMC Club – e-Veritas etc. and a Class rep); what makes a suitable Obituary and how updated is it; having on file an appropriate photo; and whatever other information could be of interest to Classmates and Ex-Cadets to honour the deceased.
One wife has asked that her Ex cadet husband take care of this for her, that she wouldn't know where to start, as it were.
Food for thought!