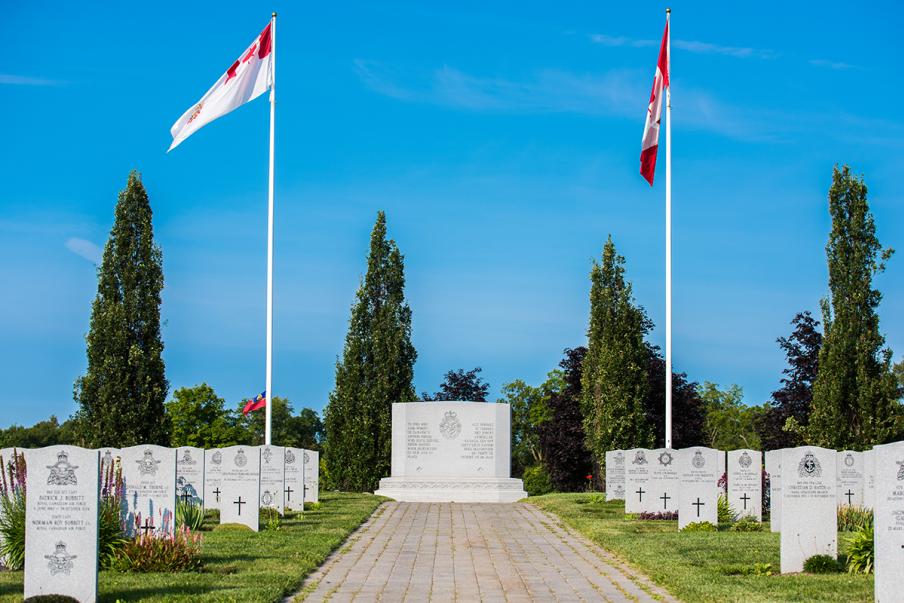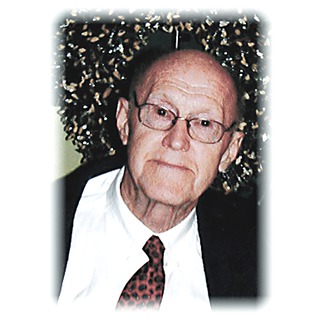 RRA 33 WILCOX, Victor F. – May 13, 1928 – August 4, 2012 Passed away peacefully at Hospice Simcoe, Barrie on Saturday August 4, 2012 in his 85th year. Vic (or Archie as he was known to classmates) was a member of the class that entered Royal Roads Military College in 1947 in the transition from the Royal Canadian Naval College to RCN – RCAF College, Royal Roads to Canadian Services College, Royal Roads. This class is celebrating it's 65th year since entry this fall. Vic was predeceased by his wife Toni Simpson Wilcox and his daughter Nancy and is survived by sons John and David (Sandra). Victor grew up on the family farm near Bond Head, Ontario with his three brothers Douglas, Charles and Evan (deceased). He graduated from Royal Roads in 1949 and continued his education at the University of Toronto from which he graduated in Engineering in 1952. He worked in industrial management in Midland and operated his own engineering company in Barrie. A private family service was held.
__________________________________
2911 DAY – EDWARD McLEOD (TED)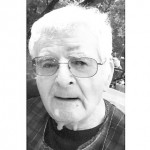 DAY, Edward McLeod (Ted) – Peacefully, at University Hospital on Wednesday, May 23, 2012, after a long battle with Parkinsons. Survived by his loving wife Claudia (nee Davis), daughters Mary Bennett (Neil), Maggie Coles (Simon), Susan Day (Rob Hodson) and daughter-in- law Roberta Day. Much loved grandpa Ted to 14 grandchildren and 4 great grandchildren. Brother to Beverly and uncle to several nieces and nephews. Predeceased by his parents Edward and Phyllis Day, his first wife and mother of his children Marion (nee King) and his son Harry. A service of remembrance will be held at St. Anne's Anglican Church, 1344 Commissioners Road, West, on Saturday, May 26, 2012 at 11 a.m. with visitation one hour prior. Ted's family would like to thank the staff at Extendicare and to acknowledge the excellent care he received in his last days at University Hospital. In memory of Ted, donations may be made to the Parkinson Society, St. Anne's Anglican Church or to the charity closest to your heart.  Source
 __________________________________
Military Eulogy: 2524 Lt-Col Charles Train Gray, DSO, CD
GOOD AFTERNOON. MY NAME IS EPPO VAN WEELDEREN. I FIRST MET CHARLIE IN THE FALL OF 1994 WHEN I WAS A NEWLY-COMMISSIONED SECOND LIEUTENANT IN CALGARY'S 33RD FIELD ENGINEER SQUADRON AND CHARLIE WAS OUR HONORARY LIEUTENANT-COLONEL. IT HAS BEEN MY HONOUR TO HAVE KNOWN CHARLIE FOR THE PAST 18 YEARS AND TO PROVIDE YOU WITH A BRIEF SUMMARY OF CHARLIE'S MILITARY CAREER.
FIRST AND FOREMOST, CHARLIE WAS A LEADER OF MEN. HE COMMANDED FOUR UNITS DURING HIS MILITARY CAREER, TWO IN WARTIME AND TWO DURING THE COLD WAR.
CHARLIE ENROLLED INTO THE ROYAL MILITARY COLLEGE IN KINGSTON, ONTARIO IN 1936 AND GRADUATED IN 1939 – A YEAR EARLY GIVEN THE NEED FOR OFFICERS IN THE FIELD FORCE. IMMEDIATELY FOLLOWING GRADUATION, LIEUTENANT GRAY WAS RELOCATED TO CALGARY AND JOINED 13TH FIELD COMPANY, ROYAL CANADIAN ENGINEERS, WHERE HE WAS ACTIVELY EMPLOYED AS THE RECRUITING OFFICER. CHARLIE LATER COMMENTED ABOUT THE UNPREPAREDNESS OF THE CANADIAN ARMY AT THAT TIME AS MOST OF THE NEWLY ENROLLED SAPPERS HAD NO MILITARY BOOTS AND ONLY PARTIAL UNIFORMS. CHARLIE ALSO REMARKED THAT THE WIVES USED TO BRING THEIR HUSBANDS DOWN TO THE ARMOURIES AND FORCE THEM TO ENLIST BECAUSE THEN THEY'D HAVE A PAYCHEQUE. CHARLIE LAMENTED THAT MAJ CHOATE, THE OFFICER COMMANDING THE COMPANY, WAS A WORLD WAR 1 VETERAN. AS A RESULT THE DAILY TRAINING CONSISTED OF MARCHING FROM MEWATA ARMOURY OUT TO AN EMPTY FIELD – WHERE CROWCHILD TRAIL IS TODAY – AND DIGGING TRENCHES.
A FEW MONTHS LATER CHARLIE WAS TRANSFERRED BACK EAST TO JOIN MONTREAL'S 4TH FIELD COMPANY, WHICH WAS BEING MOBILIZED FOR OVERSEAS SERVICE WITH THE 1ST CANADIAN INFANTRY DIVISION. EXCEPT FOR A SHORT SECONDMENT, CHARLIE WOULD SERVE WITH 4TH FIELD COMPANY FOR THE DURATION OF THE WAR.
4TH FIELD COMPANY'S ROLE WAS TO PROVIDE CLOSE ENGINEER SUPPORT TO THE DIVISION. CLOSE ENGINEER SUPPORT MEANT WORKING DIRECTLY ALONGSIDE THE LEADING INFANTRY AND ARMOURED UNITS IN ORDER TO KEEP THE DIVISION MOVING FORWARD. THIS MEANT BUILDING BAILEY BRIDGES, FIXING ROADS AND BREACHING OBSTACLES INCLUDING MINEFIELDS. ALL UNDER DIRECT OR INDIRECT ENEMY FIRE.
CHARLIE ARRIVED IN ENGLAND IN LATE DECEMBER 1939, AND HE SPENT THE NEXT THREE AND A HALF YEARS IN THE BRITISH ISLES. CHARLIE AND HIS COMPANY TRAINED INCESSANTLY WITH EVER-IMPROVING EQUIPMENT AND THERE WAS MUCH TO LEARN. AS ALLIED STRATEGY DEVELOPED IN THE MEDITERRANEAN, AN OPPORTUNITY APPEARED FOR THE ACTIVE EMPLOYMENT OF 1ST DIVISION IN THAT THEATRE. IN THE SPRING OF 1943 THE DIVISION WAS SELECTED TO PARTICIPATE IN THE INVASION OF SICILY.
SAILING SECRETLY AT THE END OF JUNE, THE 1ST DIVISION TOOK ITS PLACE ON THE LEFT FLANK OF GENERAL BERNARD MONTGOMERY'S FAMED EIGHTH ARMY FOR THE SICILIAN LANDINGS. SICILY WAS SECURED IN 38 DAYS AND AT THE START OF SEPTEMBER CHARLIE'S DIVISION MOVED ACROSS THE STRAITS OF MESSINA IN THE VANGUARD OF THE EIGHTH ARMY. OVER THE NEXT YEAR AND A HALF CAPTAIN, AND LATER MAJOR, GRAY PARTICIPATED IN THE BATTLES OF THE MORO RIVER, ORTONA, THE LIRI VALLEY, THE HITLER LINE, THE GOTHIC LINE AND THE RIVERS OF SAVIO, LAMONE AND SENIO. HE COMMANDED BOTH 4TH FIELD COMPANY AND ALSO 3RD FIELD COMPANY.
CHARLIE'S POWERS OF OBSERVATION AND PROBLEM SOLVING ABILITIES WERE EXCELLENT. HE WAS QUOTED IN VOLUME 2 OF THE HISTORY OF THE ROYAL CANADIAN ENGINEERS IN SUMMARIZING HIS OBSERVATIONS ON THE LIRI VALLEY. HE WROTE:
THE COMPANY WAS NOT OVERWORKED AT ANY TIME DUE TO THE FACT THAT PLATOONS WERE RESTED AT EVERY OPPORTUNITY. THE TASKS WERE NOT DIFFICULT BUT EVERYONE HAS LEARNED SEVERAL LESSONS. THE BIGGEST ONE WAS TO TAKE YOUR TIME WITH ANY OPERATION AND PARTICULARLY WHEN DEALING WITH INFANTRY COMMANDERS. THINK OUT EACH STEP CAREFULLY AND THEN GO ALL OUT TO GET IT COMPLETED. MINE CLEARANCE PARTIES SHOULD NOT GO FORWARD OF BATTALION HEADQUARTERS UNTIL THE INFANTRY ACTUALLY STRIKE MINES AND THEN THE INFANTRY MUST OBTAIN BRIDGEHEADS ACROSS THE FIELD. MINE GAPPING IS NOT PRACTICAL IN DAYLIGHT UNLESS THE SMOKE COVERING IS GOOD AND THE ENEMY IS NEUTRALIZED. OUR SAPPER ASSAULT PARTIES WITH THE LEADING COMPANIES WENT IN WITH NO DEFINITE OBJECTIVES OR INFORMATION ON WHAT THEY MIGHT MEET. WE NEED TO CONSERVE OUR SAPPERS FOR ENGINEER WORK AND NOT COMMIT THEM TO ACTUAL FIGHTING WITH NO DEFINITE TASK.
WORDS FROM A COMMANDER WHO THOUGHT CLEARLY, PLANNED WELL AND OBVIOUSLY CARED ABOUT HIS MEN.
IN EARLY 1945, THE ITALIAN CAMPAIGN WAS COMPLETE AND CHARLIE'S DIVISION BEGAN THE LONG JOURNEY FROM ITALY, THROUGH FRANCE AND BELGIUM TO BE REUNITED WITH THE REMAINDER OF THE FIRST CANADIAN ARMY IN THE NETHERLANDS FOR THE FINAL PHASE OF THE NORTH-WEST EUROPE CAMPAIGN.
AT THAT TIME CHARLIE'S COMPANY HAD A MASCOT, A PIG, WHICH HAD BEEN WITH THEM THROUGHOUT THEIR TIME IN ITALY. CHARLIE AND HIS MEN DIDN'T WANT TO LEAVE IT BEHIND IN ITALY DESPITE THE ORDERS TO THAT EXTENT BY THE DIVISIONAL COMMANDER. SO THE BOYS BUILT A WOODEN PORT-A-POTTY AND STORED IT AT THE BACK OF ONE OF THE COMPANY TRUCKS. NEEDLESS TO SAY THERE WAS AT LEAST ONE OCCURRENCE DURING THE SEA VOYAGE ACROSS TO SOUTHERN FRANCE THAT THEIR FINE MASCOT EITHER INADVERTENTLY SNORTED OR SQUEALED WHILE ONE OF THE MOVEMENTS NCOS WAS AROUND BUT IT WAS QUICKLY EXPLAINED AWAY BY EITHER CHARLIE OR HIS SAPPERS.
COMMITTED IN THE WESTERN NETHERLANDS, 1ST DIVISION ATTACKED ACROSS THE IJSSELMEER IN MID-APRIL AND SPEEDILY CLEARED THE ENEMY OUT OF APELDOORN. IN THE LAST DAYS OF THE WAR THE 1ST DIVISION WAS HALTED A FEW MILES EAST OF UTRECHT AND FACILITATED ALLIED ARRANGEMENTS WITH THE GERMANS FOR FEEDING THE STARVING DUTCH POPULATION. AS ONE OF THE ORIGINALS HAVING SERVED OVERSEAS SINCE 1939, CHARLIE WAS IDENTIFIED AS ONE OF THE FIRST CANADIANS TO REDEPLOY BACK TO CANADA FOR DEMOBILIZATION EVENTUALLY SAILING BACK INTO HALIFAX HARBOUR WHERE NORMA, HIS FIANCE OF 6 YEARS, AND HIS FUTURE MOTHER-IN-LAW WERE WAITING.
CHARLIE WAS AWARDED THE DISTINGUISHED SERVICE ORDER, THE 1939-1945 STAR, THE ITALY STAR, THE FRANCE AND GERMANY STAR, DEFENCE OF BRITAIN MEDAL, 1939-1945 CANADIAN VOLUNTARY SERVICE MEDAL AND CLASP, WAR MEDAL 1939-45 AND THE CANADIAN FORCES DECORATION WITH ONE CLASP SIGNIFYING OVER 22 YEARS OF SERVICE.
THE CITATION FOR CHARLIE'S DISTINGUISHED SERVICE ORDER READS AS FOLLOWS:
MAJOR CHARLES TRAIN GRAY HAS BEEN IN COMMAND OF 4 CANADIAN FIELD COMPANY, ROYAL CANADIAN ENGINEERS SINCE OCTOBER 1944. HE HAS ALWAYS PROVED HIMSELF TO BE A RELIABLE COMMANDER AND A BRILLIANT LEADER OF MEN.
ON 11 APRIL 1945, 2 CANADIAN INFANTRY BRIGADE ASSAULTED ACROSS THE IJSSEL RIVER. 4 CANADIAN FIELD COMPANY WAS RESPONSIBLE FOR THE CONSTRUCTION OF A 360-FOOT FLOATING BRIDGE AT MAP REFERENCE 943023. AS OFFICER COMMANDING 4 FIELD COMPANY, MAJOR GRAY WAS LARGELY RESPONSIBLE FOR THE SUCCESSFUL COMPLETION OF THIS TASK WHICH WAS PERFORMED UNDER VERY DIFFICULT AND HAZARDOUS CIRCUMSTANCES.
BY EXCELLENT PRELIMINARY ORGANIZATION AND BRIEFING, HIS OFFICERS AND MEN APPROACHED THEIR WORK WITH A COMPLETE UNDERSTANDING OF THEIR RESPONSIBILITIES. AT THE VERY COMMENCEMENT OF THE CONSTRUCTION, THE BRIDGING SITE WAS SUBJECTED TO HEAVY AND ACCURATE SHELLFIRE. THIS ENEMY ARTILLERY FIRE CONTINUED THROUGHOUT THE WHOLE BRIDGING OPERATION CAUSING A NUMBER OF CASUALTIES IN THE COMPANY. MAJOR GRAY WAS ALWAYS PRESENT WHERE THE FIRE WAS HEAVIEST IN ORDER TO BETTER RALLY AND ORGANIZE HIS MEN. HE PERSONALLY SUPERVISED THE VARIOUS WORKING PARTIES THROUGHOUT THE ENTIRE CONSTRUCTION PERIOD. HIS PERSONAL COURAGE AND STEADY DIRECTION INSPIRED ALL OF HIS MEN TO THEIR MAXIMUM EFFORT. AS A RESULT OF HIS OUTSTANDING LEADERSHIP THE BRIDGE ACROSS THE IJSSEL RIVER WAS ESTABLISHED IN RECORD TIME. THIS IN TURN MADE IT POSSIBLE FOR THE RAPID ADVANCE OF 1 CANADIAN INFANTRY DIVISION ON APELDOORN.
IN SUBSEQUENT ACTIONS MAJOR GRAY CONTINUED TO DISPLAY THE SAME FINE QUALITIES OF EFFICIENT AND COURAGEOUS LEADERSHIP. HE HAS WON THE CONFIDENCE AND ESTEEM OF ALL OFFICERS AND MEN UNDER HIS COMMAND.
FOLLOWING THE WAR CHARLIE RETURNED TO KINGSTON AND IN 1948 RECEIVED HIS BACHELOR OF SCIENCE DEGREE IN MINING ENGINEERING FROM QUEEN'S UNIVERSITY. EVENTUALLY HIS CIVILIAN CAREER TOOK HIM BACK TO ALBERTA AND IN 1955, MAJOR GRAY REJOINED THE CANADIAN ARMY IN 8TH FIELD ENGINEER REGIMENT WHERE HE COMMANDED EDMONTON'S 25TH FIELD SQUADRON UNTIL 1957, SERVED AS DEPUTY COMMANDING OFFICER FROM 1958 TO 1961 AND, UPON HIS PROMOTION TO LIEUTENANT-COLONEL, COMMANDED THE REGIMENT FROM 1962 TO 1966.
CHARLIE WAS PULLED BACK INTO THE MILITIA IN 1991 WHEN THE MINISTER OF NATIONAL DEFENCE ASKED HIM TO ACCEPT THE APPOINTMENT OF HONORARY LIEUTENANT-COLONEL TO CALGARY'S 33RD FIELD ENGINEER SQUADRON, AN APPOINTMENT HE HELD UNTIL 1995.
AS OUR HONORARY, CHARLIE TOOK EVERY OPPORTUNITY TO SHARE HIS WARTIME EXPERIENCES WITH OUR SQUADRON. IN LATE 1994, THREE OF THE OFFICERS INCLUDING MYSELF HAD LUNCH WITH CHARLIE AT THE TAJ MAHAL. AT THAT TIME I HADN'T YET DEPLOYED ON AN OPERATION AND I ASKED CHARLIE THE ONE QUESTION THAT ALL YOUNG SOLDIERS WANT TO KNOW THE ANSWER TO BUT ARE AFRAID TO ASK – "WERE YOU SCARED?" WITHOUT HESITATION HE SAID, "I WAS SCARED THE ENTIRE TIME. I JUST SWALLOWED MY FEAR AND KEPT MYSELF BUSY SINCE WE HAD A BIG JOB TO DO."
IN 2010 A GROUP OF US HAD LUNCH WITH CHARLIE AT THE COLONEL BELCHER JUST AFTER I RETURNED FROM AFGHANISTAN. CHARLIE WAS EXTREMELY INTERESTED IN MY TOUR AND PEPPERED ME WITH QUESTIONS. ONE PARTICULAR ONE WAS ABOUT THE SENSORS THAT NATO EMPLOYED TO PROTECT THE CAMPS AND FORWARD OPERATING BASES. BESIDES THE NIGHT VISION GOGGLES ON THE SENTRIES, I TOLD CHARLIE ABOUT THE ELECTRONIC SENSORS EITHER MOUNTED ON MASTS OR SUSPENDED FROM BALLOONS. HE LAUGHED AND TOLD ME THAT IN WORLD WAR 2, THEY USED CAGED GUINEA HENS THAT THEY PUT IN THE LOW GROUND IN FRONT OF THEIR TRENCHES AT NIGHT. AS A PREY ANIMAL THE HENS WERE EXTREMELY ALERT AND CRIED OUT WHENEVER ANYONE CAME NEAR. I WONDER WHETHER CHARLIE'S LOW-TECH GUINEA HEN OR OUR CURRENT HIGH-TECH SENSORS WORK BETTER!
I WILL ALWAYS REMEMBER CHARLIE AS A TRUE GENTLEMEN. HIS HUMILITY, HIS MODESTY AND HIS INTEGRITY WERE AN INSPIRATION TO THE REGIMENT'S JUNIOR OFFICERS.
ON BEHALF OF BRIGADIER GENERAL DES DESLAURIERS, THE COLONEL COMMANDANT OF THE CANADIAN MILITARY ENGINEERS, MAJOR-GENERAL PAUL WYNNYK, THE DEPUTY COMMANDER OF THE CANADIAN ARMY AND SENIOR SERVING ENGINEER AS WELL AS LIEUTENANT-COLONEL MARK HUSSEY AND THE OFFICERS AND SAPPERS OF 41 COMBAT ENGINEER REGIMENT, PLEASE ACCEPT THE DEEPEST CONDOLENCES FROM OUR REGIMENTAL FAMILY TO YOURS ON CHARLIE'S PASSING.
TO CHARLENE AND LINDI WE ALSO WANT TO EXPRESS OUR SINCERE THANK YOU FOR ALLOWING US TO CONTINUE SHARING CHARLIE'S COMPANY OVER THESE LAST FIVE YEARS BY ACCOMPANYING HIM TO OUR REGIMENTAL EVENTS AS HIS MOBILITY WORSENED. IT MEANT A GREAT DEAL TO US.
Eppo van Weelderen
LCol
Cmdt
41 CBG Battle School
July 30, 2012