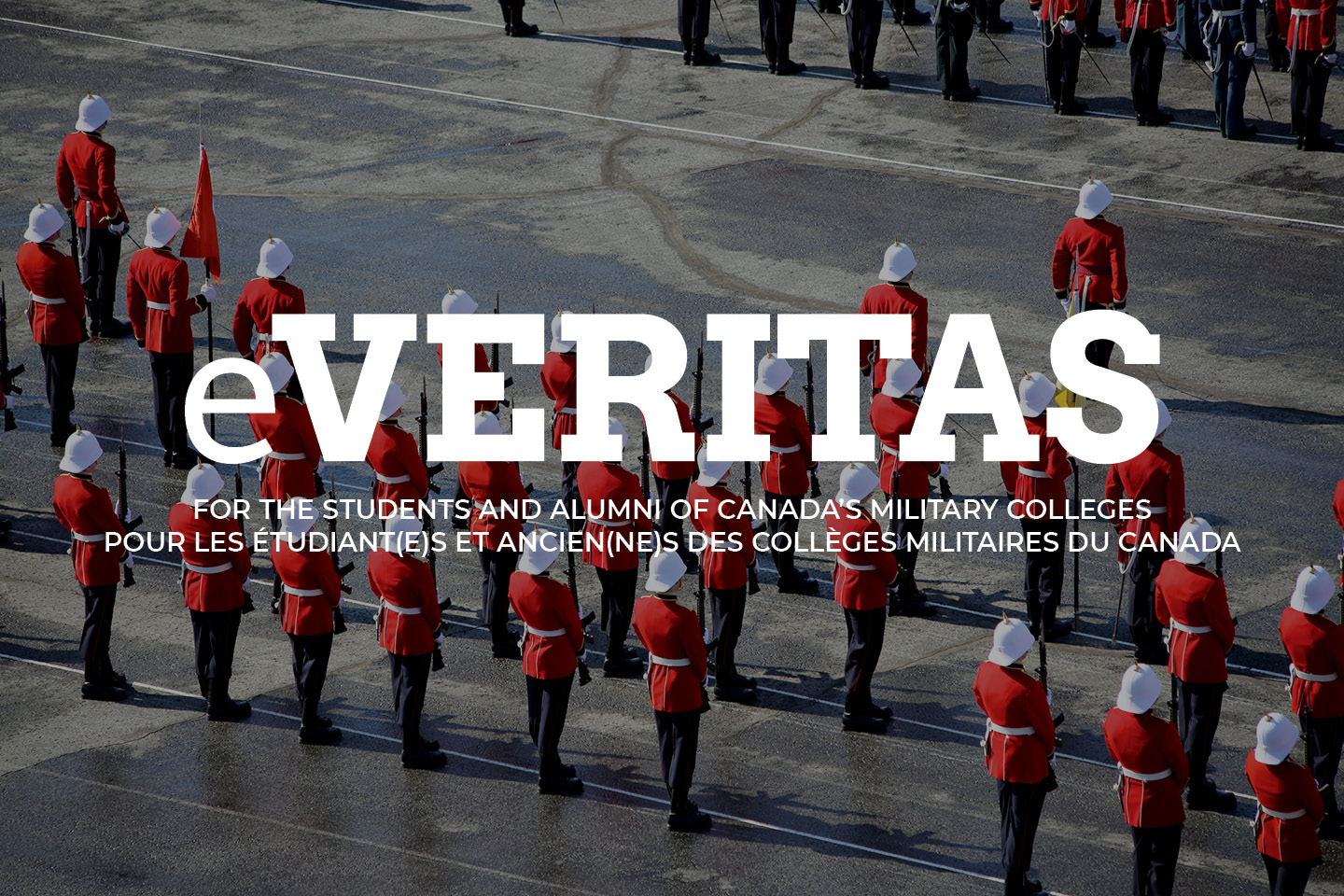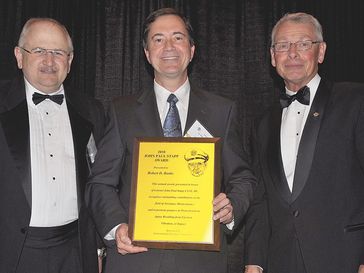 Photo by Pamela Day
Caption: Former Whitby resident and graduate of Anderson Collegiate, 9884 Dr. Robert Banks (CMR RMC 1974), was recently awarded the John Paul Stapp Award from the Aerospace Medical Association for his long-term contributions to military aviation and aerospace medicine. He is pictured here at the May ceremony in Phoenix, Arizona with association president Dr. Robert W. Weien and Dr. George K. Anderson of Environmental Tectonics Corporation. June 25, 2010.
Whitby-born doctor hailed for contributions to aerospace medicine
Parvaneh Pessian – DurhamRegion.com
It's been more than 40 years since Dr. Robert Banks lived in Whitby but he's still making his home town proud as his international reputation soars.
The 58-year-old was recently presented the John Paul Stapp Award by the Aerospace Medical Association for his long-term contributions to military aviation and aerospace medicine. â?¨ "I was very humbled and gratified," said Dr. Banks of the recognition, which specifically praised his efforts in arriving at conclusions found in NASA's Columbia Crew Survival Investigation Report, released in December 2008.
"It's considered a very prestigious award and I think I am the first Canadian to ever receive it."
Established by Environmental Tectonics Corporation in honour of the late Colonel John Paul Stapp — United States Air Force officer, flight surgeon and pioneer in studying the effects of acceleration and deceleration forces on humans — the award is given annually. Its purpose is to honour outstanding work in the field of aerospace biomechanics and to promote progress in protection from injury resulting from ejection, vibration or impact.
Born and raised in Whitby, Dr. Banks graduated from Anderson Collegiate in 1969 before earning a degree in civil engineering from the Royal Military College in Kingston. He received his pilot wings in 1975 and after two flying tours, he returned to school, graduating with a medical degree from the University of Toronto in 1986.
Dr. Banks went on to dedicate 28 years of his life to the Canadian air force as a pilot, flight surgeon and senior aerospace medicine consultant. His tour included appointments as base surgeon at Canadian Forces Base Moose Jaw and as team doctor of the Snowbirds.
He moved to the U.S. in 1997 and currently lives in San Antonio, Texas where he is executive vice-president and principal consultant for Biodynamic Research Corporation.
Working alongside members of the company, he made great strides in analyzing the physiological and traumatic effects on the crew that occurred during the final moments of the breakup of Space Shuttle Columbia over Texas on Feb. 1, 2003.
"Dr. Banks developed the basis of important conclusions relevant to life support equipment, injury mechanics, procedures and human survivability in the near-space environment," said Pam Day from the Aerospace Medical Association.
"The findings of this report are expected to contribute directly to enhanced safety in future space vehicles."
Dr. Banks has published extensive research in the areas of human factors, impact biomechanics and crash investigation. He has applied the principals of impact biomechanics to more than 1,500 cases that included major aviation disasters, amusement industry mishaps and motor vehicle crashes.
With his heart still in Whitby, Dr. Banks took time out of his busy schedule two months ago to drop by Anderson high school for a reunion with old classmates and teachers.
"It was great to be back there and the school really hasn't changed that much in 40 years, which was nice to see," he said.
"I really believe in Whitby and I really support it so it's great to return somewhere you belong after going off and doing other things in a distant world."