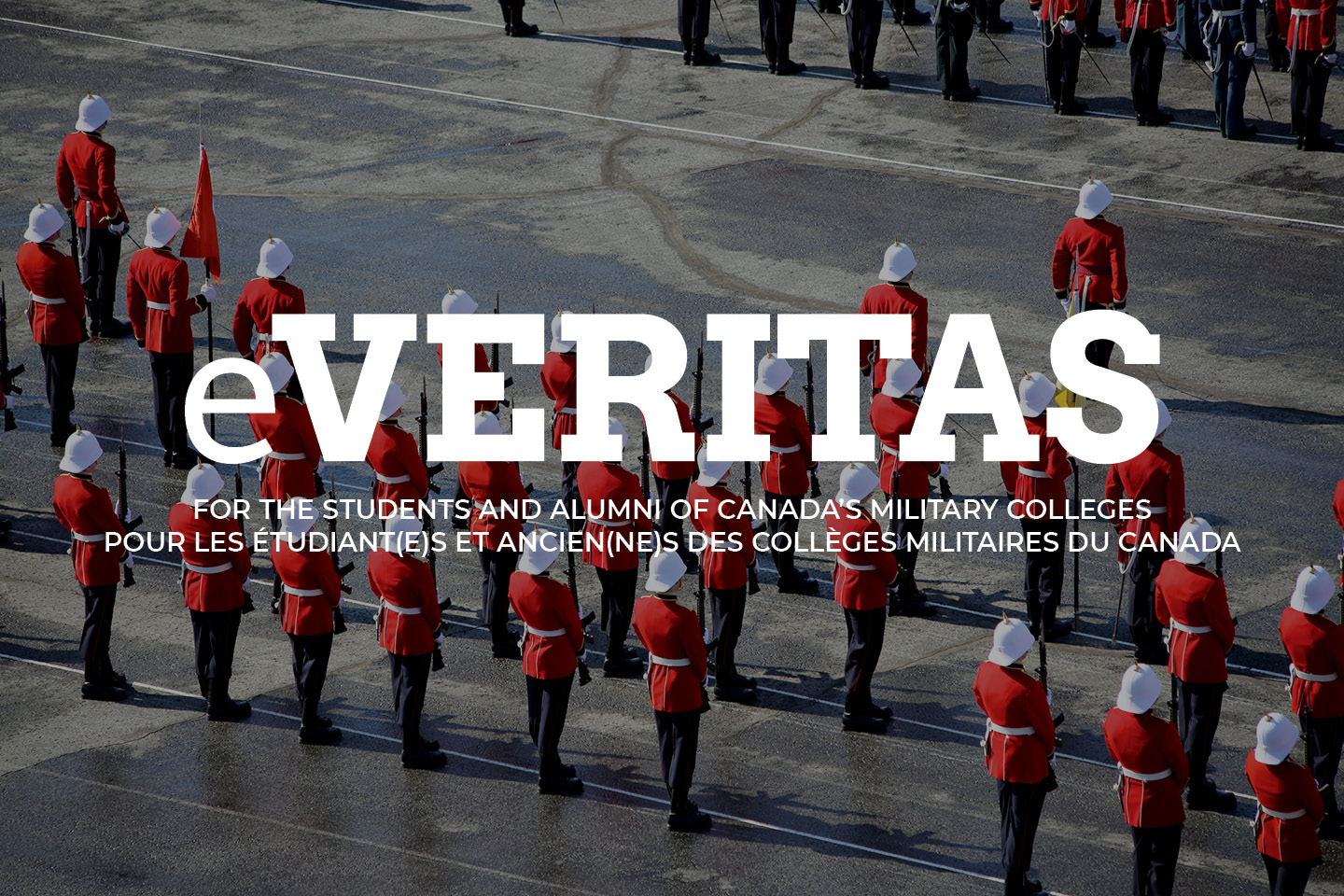 Wanted: New general able to lead troops and cut costs  Article
____________________________________
Gotcha! HMCS Victoria torpedoes US navy ship
"This is a clear demonstration of the full weapons capability of the Victoria-class and marks a significant achievement in HMCS Victoria's return to operations,"
12444 Vice-Admiral Paul Maddison, Commander RCN  Article
____________________________________
Forces at work in Africa
"I am proud of the visibility Canada enjoyed while attending Africa Endeavor for the second time,"
 ____________________________________
Worth a Listen
"Akoostix was founded to demonstrate a better way to develop reusable, flexible sonar systems and to find a better way to create value in sonar-system development,"
17855 Joe Hood – president Akoostix Inc.  Article
____________________________________
Summary of an internal e-mail at RMCC 2 Aug.
The Principal, upon the recommendation of the Dean of Arts is pleased to announce the appointment of 13240 Dr. David Last as Coordinator for Security Operations Education Program. This assignment has been made in response to a request from the Privy Council Office to initiate a federal security education program.
In order to proceed with the assignment, Dr. Last will step down from the Headship of Politics and Economics for the academic year 2012-2013.
____________________________________
CMA Awards Medal of Honour to Senator Roméo Dallaire
"Some of us who have been injured in mind and physically have, through that experience, been given opportunities to influence the system, to attempt to eliminate stigmas and to focus the attention of the authorities on the priority of a healthy nation, said Senator Dallaire. "I hope that I have served these causes reasonably well and I am especially honoured to be recognized by the Canadian Medical Association for really doing what I believe to be my duty."
 H7860 Senator Roméo A. Dallaire  Article
We are still looking for Realtor partners in 4 areas in Canada: Edmonton; Cold Lake; Winnipeg; & Greenwood. If you or someone you know have done business with a realtor from any of these 4 locations…and you would recommend them as a partner, please advise Bill Oliver –

oliver-b@rmc.ca
Better still have the realtor contact Bill.
FEATURED 212 PARTNERS

Royal Mutual Funds Inc.
Phone (613) 539-2839
Languages Spoken: ENGLISH¸FRENCH