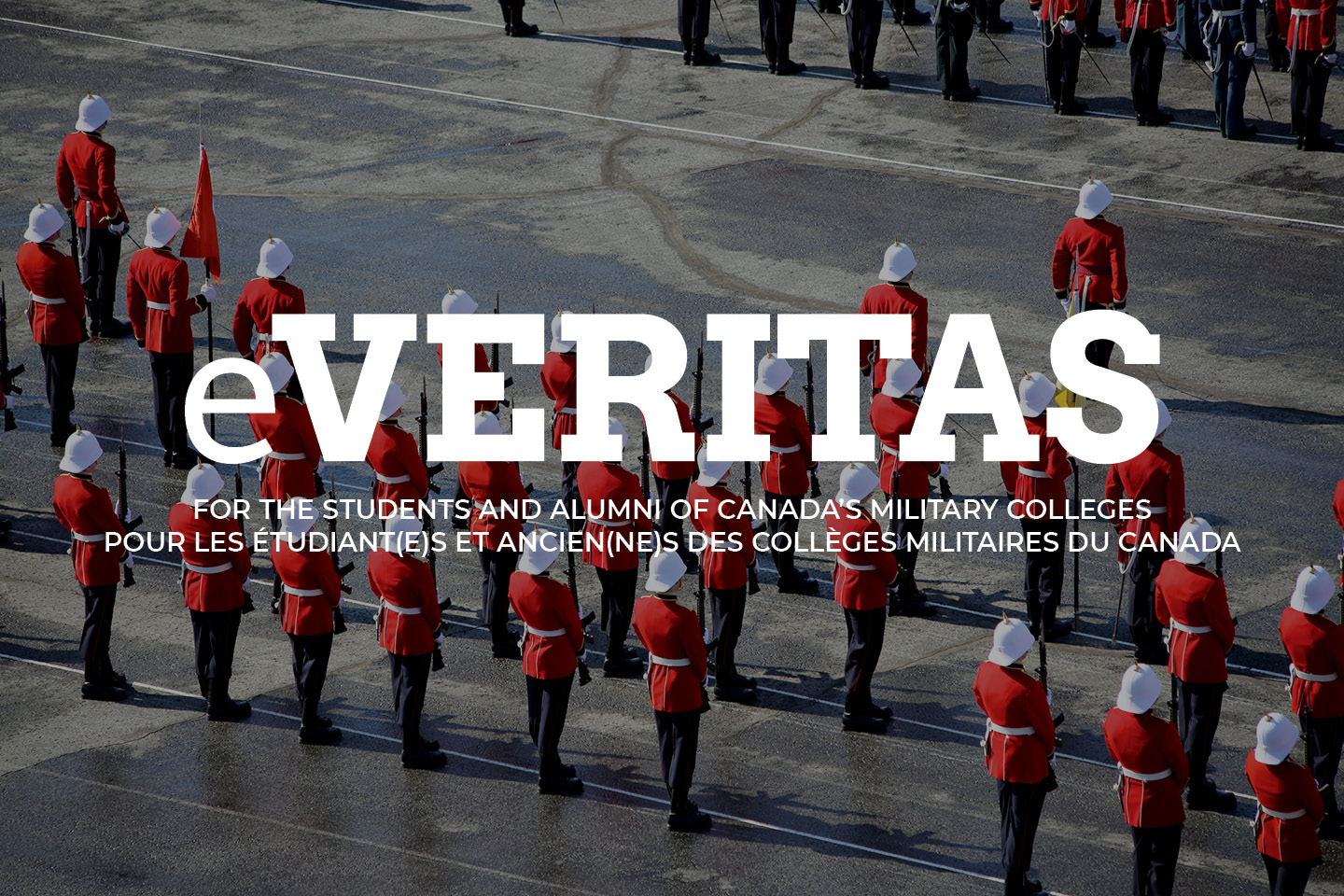 Erin O'Toole quick out of the blocks;

CDS says mission to Iraq 'very successful', so far
***
More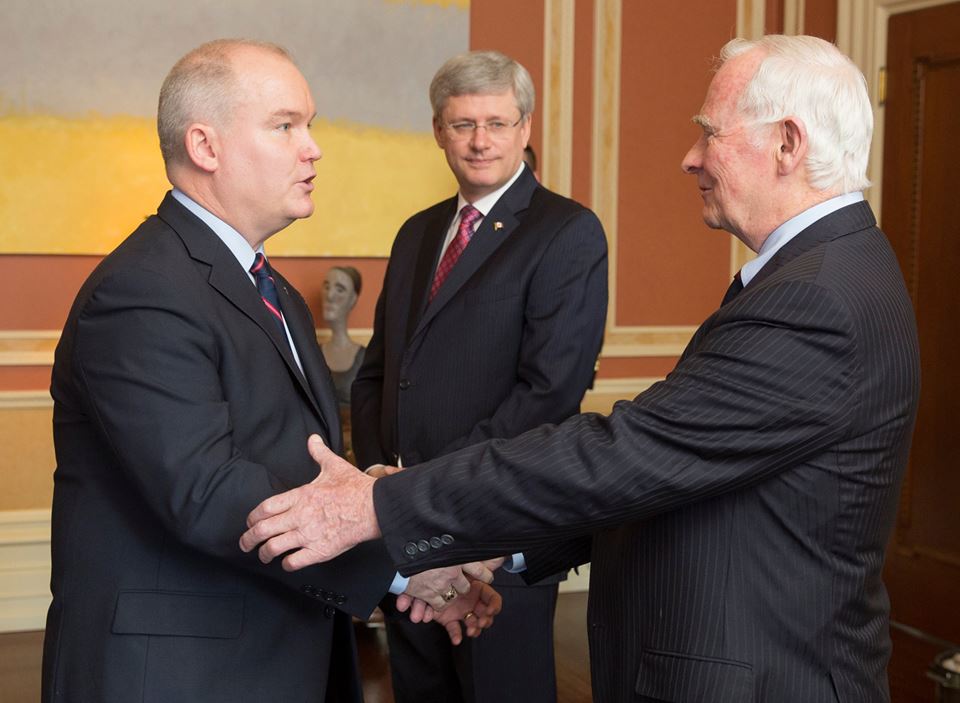 Caption: Erin O'Toole proudly wearing his RMC Club tie being congratulated by the Governor General, David Lloyd Johnston;  looking on is Prime Minister, Stephen Harper.
Durham MP 19894  appointed to Minister of Veterans Affairs Canada
Monday January 5, 2015
Today, Prime Minister Stephen Harper announced the appointment of Durham Member of Parliament Erin O'Toole to the cabinet position of Minister of Veterans Affairs Canada. Minister O'Toole was sworn in at Rideau Hall this afternoon.
"I am humbled by this opportunity to serve our veterans and appreciate the Prime Minister's confidence in me," said Minister O'Toole. "From the age of 18 when I joined the military out of high school up until today, the men and women of the Canadian Forces, their families, and our veterans, have always been a very important part of my life."
"My continued commitment to the Durham riding will remain a top priority. I have an experienced and capable team and we will continue to work hard on behalf of our communities and constituents," said Minister O'Toole.
Minister O'Toole brings some unique experience to this portfolio. He served in the Canadian Armed Forces for 12 years and has been a passionate advocate for military families and veterans for many years. He is a member of Branch 178 of the Royal Canadian Legion in Bowmanville and served on the Board of Governors of the Royal Military College of Canada, his alma matter. He was one of the founders of the True Patriot Love Foundation and has worked alongside many passionate Canadians over the years, supporting our veterans and preserving Canada's military history.
Minister O'Toole was elected on November 26, 2012 in a by-election and was appointed to Parliamentary Secretary to the Minister of International Trade in September 2013. Born and raised in Bowmanville and Port Perry, Minister O'Toole lives in Courtice with his wife Rebecca and children Mollie (8) and Jack (3).
***
'Just the beginning for him'
"Erin stood out," Luciuk said Tuesday afternoon. "There were a few, he's not the only one. There were a dozen over those 25 years that I just had this feeling were going to go really far. Erin was one of them." Article
***
5 things the new veterans affairs minister can do to win back ex-soldiers
***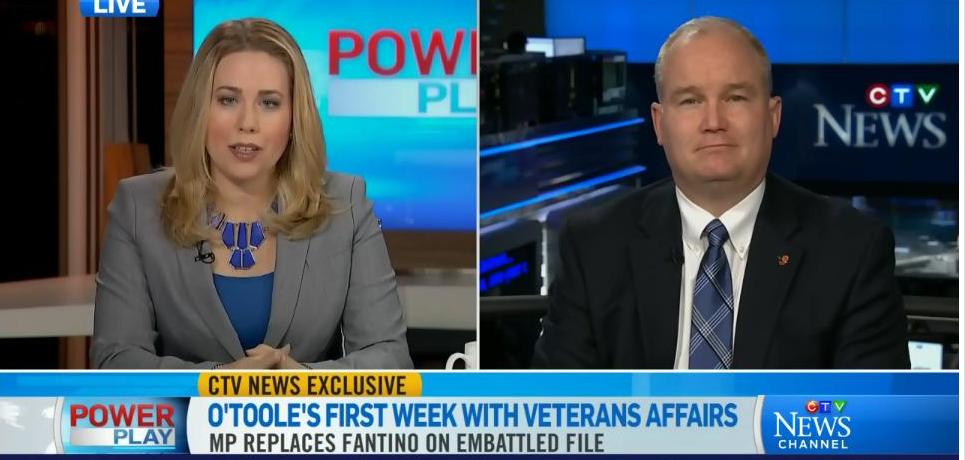 Click on photo for short video.
***
Canada's top soldier says mission to Iraq 'very successful' so far  Article