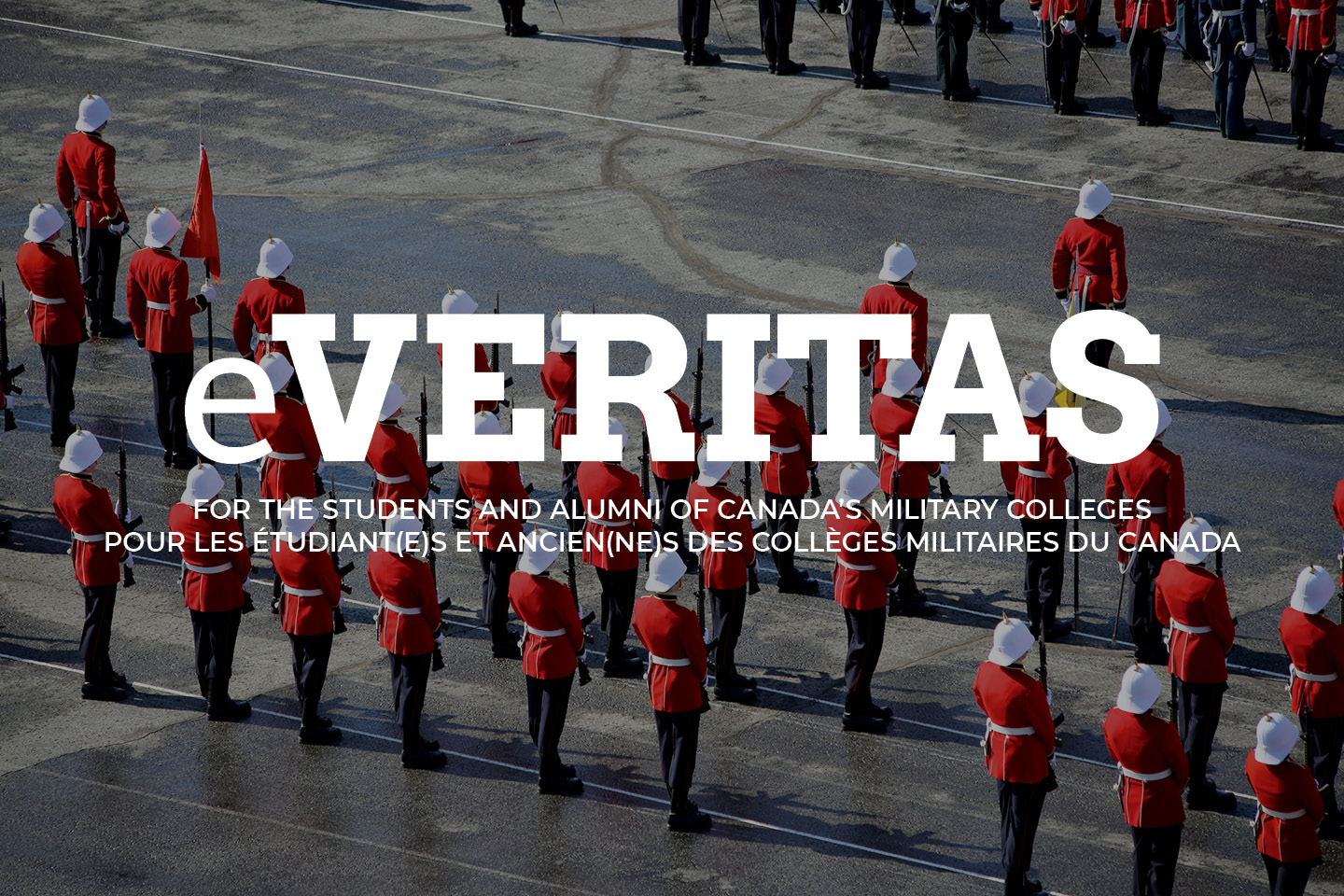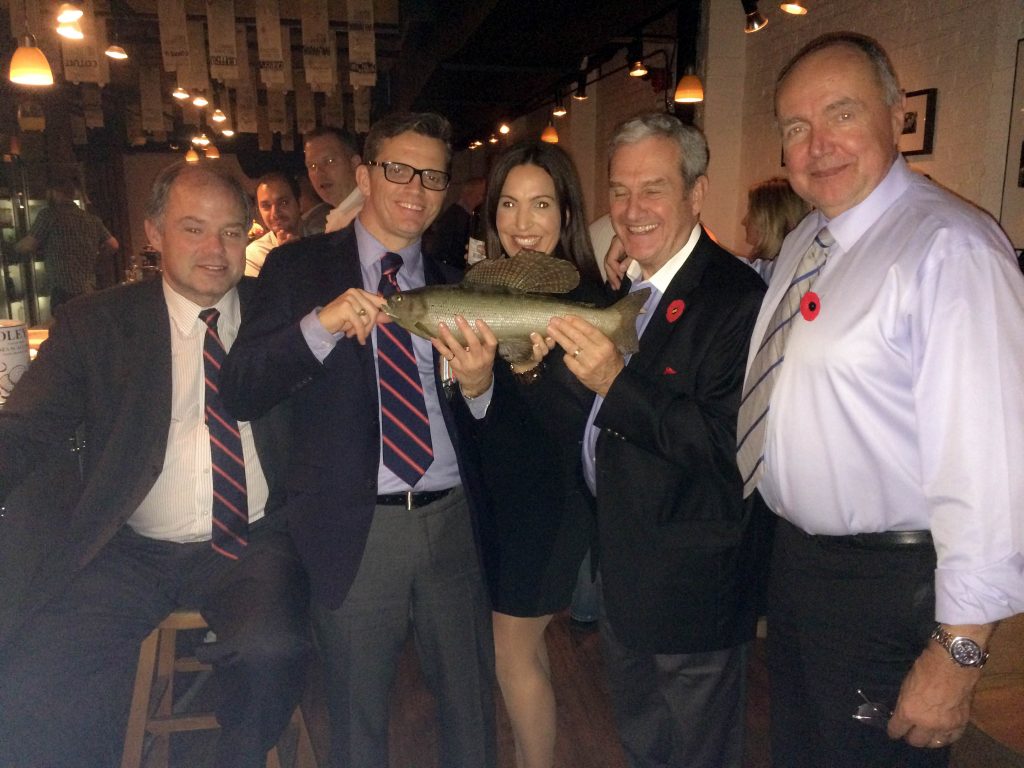 Toronto Branch: Nov 11 Beer & Oysters –
Caption: The Toronto Branch, Remembrance Day evening social – Beer & Oysters had 20-25 ex-cadets including three, 2015 Grads in from Borden and about 30 guests.
A great success as the photo above would attest..
Word has it that there will be a repeat next year.
***
Governor General Invest 10 Ex Cadet  Recipients into the Order of Military Merit –
Defence Minister Harjit Sajjan says Canadians needn't fear ISIS
Canada's forgotten Cold Warriors
Mental-health care key to preventing military suicides: top soldier
Billy Bishop airport expansion off the table, Garneau says
The Great Peanut Caper by James Colbeck (RMC No. 5472)
***
MORE…
Governor General Invest 10 Ex Cadet Recipients into the Order of Military Merit –
We recognized the Ex Cadet names of ten of the 39 recipients. Hopefully, we have the correct college numbers and didn't miss anyone. Let us know if we did.
Congratulations to all those earning the honour:
COMMANDERS
14596 Major-General Dean James Milner, C.M.M., M.S.C., C.D.
15456Major-General Pierre St-Amand, C.M.M., C.D.
 OFFICERS
20079 Lieutenant-Colonel Joseph Michel Steve Boivin, O.M.M., M.S.M., C.D.
17125 Colonel Joseph Serge Steve Dany Fortin, O.M.M., C.D.
18688 Lieutenant-Colonel Mark Bradley Larsen, O.M.M., C.D.
15187 Colonel David Ross Weger, O.M.M., C.D.
16508 Colonel Terrence Leroy Wood, O.M.M., C.D.
MEMBERS
M0799 Captain Joseph Ghislain Levesque, M.M.M., C.D.
22602 Captain Malcolm Alastair McMurachy, M.M.M., C.D.
19973 Major Darcy James Wright, M.M.M., C.D.
***
Defence Minister Harjit Sajjan says Canadians needn't fear ISIS
M0977 Kirk Sullivan
***
Canada's forgotten Cold Warriors
3528 PAUL MANSON  – Class of 1956
***
Mental-health care key to preventing military suicides: top soldier
15696 Jonathan Vance, Chief of the Defence Staff
***
Billy Bishop airport expansion off the table, Garneau says
8276 Marc Garneau – Canada's new transport minister
***
The Great Peanut Caper
by James Colbeck (RMC No. 5472)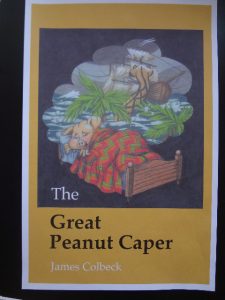 … if ever there was a book to spark the enthusiasm of youngsters ages 9 to 12, this could be it. I like to think that this is an ideal totally unexpected surprise item for under the tree at Christmas, particularly for that young person who truly likes to read and is looking for something different or for that parent and/or grandparent who loves to keep alive the joy of reading to his/her family as my wife Lori and I have done and still do. This 280 page adventure is embellished with 40 key illustration and character sketches I've had the great fun creating to add that extra dimension to this story.
Coming from a farming family – the first Colbecks arrived in Canada from Yorkshire, England, in 1856 and settled on a series of farms near Grand Valley, Ontario – my father's father had pigs, horses, cattle, chickens, and bees near Monticello. I have been a fan of pigs since I was a small boy. Now retired, I am delighted to have completed this children's adventure novel in which the heroes are a pair of pigs, Percival "Percy" Pierpont and Hogey Truffles from Prok Corners out on the Canadian Prairies – a much celebrated investigative reporter and his sidekick and best buddy a photographer.
MORE…
If this book should prove of interest to you and the families of ex-cadets and staff at the College, Bill, I would be pleased indeed to hear from them either on-line at my e-mail address (<proffoss@wightman.ca>) or by phone (519-271-1142) or at the book launching itself on Sunday, November 22nd at St. James' Anglican Church in Stratford from 3 to 5 P.M.
***
On Sunday afternoon, November 22nd, The Great Peanut Caper will be launched in an event planned for 3 p.m. to 5 p.m. in the Lower Parish Hall of St. James' Anglican Church on Mornington Street in Stratford. The program for that afternoon will include readings, special presentations, and book signing and sales. Light refreshment will be on hand.
Already reviewers have re-orded the following:
Jane Kirkpatrick, former Head Librarian, Stratford Public Library
"My first reaction when I finished The Great Peanut Caper was MORE PLEASE. James has written a rollicking good yarn"
Sandra Phinney, author, freelance journalist and photographer
"This book is a HUMDINGER . . . A delicious read for all ages."
A childhood nightmare leads young Percy Pierpont, a pig, into a life of adventure no one in Pork Corners out on the Prairies could ever have predicted for him. From winning an essay contest at school to finding himself halfway around the world, pen and pad in hand, to track down and expose the elusive General Muh Rhah as the villain he is, this intrepid globally celebrated reporter thrives on such challenges and wouldn't want to live his life any other way. He is accompanied on his adventure by his boyhood buddy and photographer, Hogey Truffles, another pig.
The actual story which Percy is pursuing begins when a young inquisitive and adventurous field mouse Poki faces a series of misadventures by falling into a vat of peanut oil in a peanut processing plant in southern India, escaping, only to be swallowed unexpectedly shortly thereafter by a sleeping reptile, to escape again leaving a trail of tantalizing peanut oil on the snake's tongue. Thereafter unanticipated twists and turns engage a cast of some thirty-three diverse characters, large and small, as the story unfolds through the 280 pages of this novel.
Begun in 1977 as a gift for my son Christopher, then seven, this book has gradually taken shape as Life and circumstances have permitted following the unexpected death of my son's mother in 1978. Along the way many students ages 9 to 12 from four different elementary schools (Central, Milton, and South Centennial Elementary Schools in Yarmouth, Nova Scotia and Romeo Public School in Stratford) have provided me with valued and valuable input towards how the manuscript might be refined and enriched.
The Great Peanut Caper is a story celebrating diversity and neighbourhood where people discover and come together to help each other thwart an evil which has established its presence in their midst.
The price for this book: $14.95. Postage anywhere in Canada: $5.75.
I am presently working on the second Percy/Hogey adventure, Flapper Goldenshoes, which I also started back in the 1970s. The difference with this work is that it appeared as a comic strip in four Nova Scotia weeklies as part of my Mr. C's Kids Carnival activity page. It is now taking shape as a new full-length novel. Its theme is the Winter Olympics. I have illustrated two other smaller books, B Is For BREAD and Mykal and the Monsters for other authors.
Anyone interested in more information about The great Peanut Caper is invited to contact me at <proffoss@wightman.ca> or 519-271-1142.