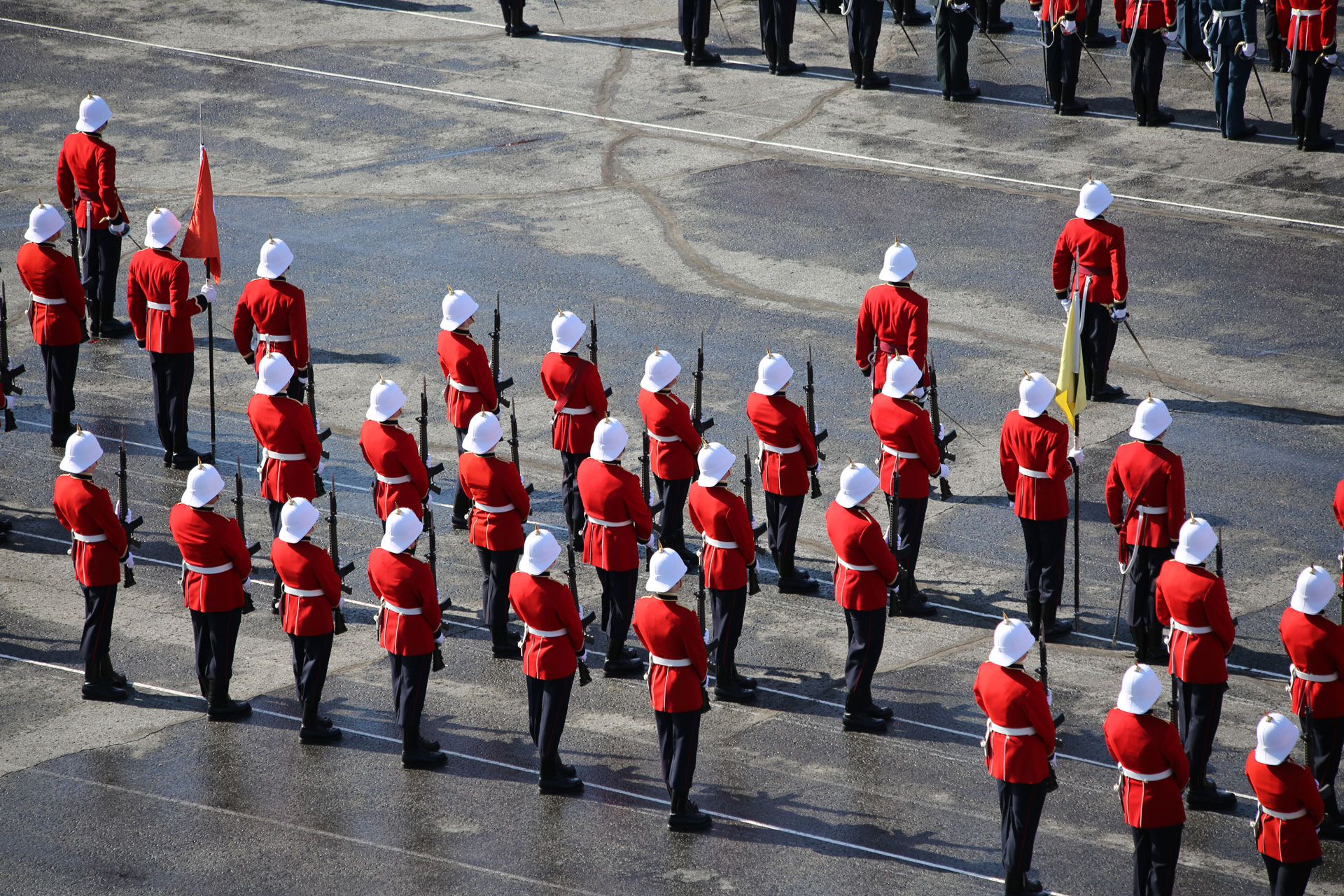 23459 Megan Harding: Female Canadian officer leads Afghan road crew
Patrice Bergeron – The Canadian Press
Published in TheRecord.com on April 06, 2009
KANDAHAR, AFGHANISTAN – As debate rages over an Afghan law that limits women's' rights, a female Canadian Forces officer is in charge of keeping order on a construction site in a region considered to be a bastion of the Taliban.
23459 Capt. Megan Harding (RMC 2006) acknowledges she was a bit concerned about taking charge of the construction crews building an eight-kilometre stretch of road in the Panjwaii district of Kandahar.
The route, vital to the impoverished region, relies on Canada's forward operating bases for its security.
"At first, I was a little apprehensive," Harding said in an interview. "I wasn't sure about the reaction the men would have to having a woman in charge of the project. I was happily surprised. They accepted me immediately and we've had a very good, professional relationship."
Besides overseeing the project, she is also providing employment to the 400 Afghan workers who are building the road using shovels and wheelbarrows.
Many of the workers go to see her during the day to say hello or chat, or to get instructions.
Her Afghan counterparts who supervise the various crews also report to her.
A number of workers said they'll miss her when her tour of duty ends in a few days. Harding, an air force engineer, is returning to Winnipeg.
Harding acknowledges she had to overcome a few obstacles at first during her six-month tour. "At the start of the project, there was some friction between the district chief and me," she said. "I don't know if it was because I was new or because I was a woman and he was going to 'show me.' But I got over this obstacle and we have had a good rapport since."
Before coming deploying Harding received training in Kingston on Afghan culture, the role of women and how the two sexes interact in Afghanistan. Nevertheless, she found it a "challenge."
"Seeing the poverty, the villagers who come to work with broken sandals, after losing their son or their daughter because of the insurgency, it breaks my heart. But I am also proud we can do something for them," Harding said.
Master Cpl. Annabelle Perron, an engineer based in Trenton, Ont., has been working on the road project for the last six weeks. She is tasked with distributing the payroll to the workers.
"I love it," said the young mother from La Baie, in Quebec's Saguenay region. Her husband is also a soldier but is taking care of their young daughter while she is in Afghanistan.
"The contact with the Afghans is very special," she said.
Perron said she has never felt any hostility or distance from the Afghans.
It's been quite the opposite in some cases. Some Canadian female soldiers have even received marriage proposals.
An Afghan interpreter suggested she marry an Afghan because then she would just have to raise her children and not work anymore.
"I said no, I wasn't interested," Perron said.
___________________________________________________________________________________
Fly guy tries to rocket up career path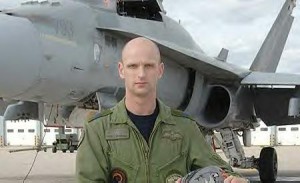 19994 Maj Stuart Rogerson (RRMC 1995) , a major in the Canadian Armed Forces and a CF-18 fighter pilot, made the final 16 in Canada's third astronaut recruitment campaign.
Robert Thirsk, who was selected in the first recruitment, has already been on a space shuttle mission and is preparing to blast off to the International Space Station in May. Both men, at some point in their educations, were students at Grief Point Elementary School. Rogerson said it's "pretty cool" that Powell River has produced people who are in demand for the space program. When asked if there was maybe something in the water at Grief Point Elementary, he laughingly replied, "there must be."
Rogerson is living his dream. He has been interested in space flight since early childhood. Even then, his plan was to become a pilot and work his way up to the space program. His first real contact with aviation came as a member of Red Knight 22 Squadron, Royal Canadian Air Cadets, in Powell River. Through this program, Rogerson was awarded a flying scholarship, earning his private pilot's licence. From there he rose to great heights, eventually becoming a test pilot. Rogerson graduated from Max Cameron Secondary School in 1991.
He went straight to Royal Roads Military College in Victoria and set his sights on flying jet fighters. "All the way through university I wanted to pursue the CF-18 option," he said. "You can only ask for it and do your best. Nothing is ever guaranteed, but when I went through my pilot training, after I did my post-grad work, I spent a couple of years in Moose Jaw [Saskatchewan], and after the basic course you get selected for the advanced jet course instead of rotary wing or something else." Rogerson began his CF-18 course in the fall of 1999 and finished in the summer of 2000. He said the training is tough. "The aircraft are actually very easy to fly," he said. "The complexity is in the tactics and situational awareness required to operate all the sensors, process all of the information and come up with sound tactical decisions in a pretty stressful environment," he said.
When Rogerson became an operational pilot he spent four years in 416 Tactical Fighter Squadron in Cold Lake, Alberta. After that he was selected for the United States Navy test pilot school in Patuxent River, Maryland, spent a year there and came back to Cold Lake to the aerospace engineering test establishment, where he worked three years as a CF-18 test pilot, undertaking a "whole bunch of different projects."
He is now passing along the skills he has learned in the cockpit. Rogerson is currently a CF-18 instructor at 410 Squadron in Cold Lake. The extreme difficulty of the course has been documented on a Discovery Channel TV program called Jetstream. The series follows eight would-be CF-18 fighter jocks through their trials and tribulations at 410 Squadron. "It's fun teaching the new guys and passing on tricks you've worked out over the years and watching them grow and develop into pilots," he said. "It's a fun job but I do enjoy the test role too."
If the astronaut program doesn't work out, Rogerson is going to Edwards Air Force Base in California this summer on an exchange position with the United States Air Force. It's the famed airbase where Chuck Yeager broke the sound barrier and the X-15 program pushed manned flight into the close reaches of space. It's also an alternate landing site for the space shuttle. "I'll head down there and test fly F-16s," Rogerson said. "One of the other guys in the astronaut pool is currently down there. I'm replacing him." However, Rogerson and his colleague hope they do not receive the military postings, but instead, go to Houston, Texas, to enter the space program. Rogerson has just over 1,300 hours flying CF-18s and has 2,200 total with 23 different types of aircraft. He said his experience as a CF-18 fighter pilot is critical in his application to the space program. Rogerson said the pilots are familiar with checklist procedures and are highly trained to handle emergencies. "It kind of gives us a known quality-that these people have worked in a harsh operations environment and they have performed," he said. "It does take out some of the guesswork from the people they select." Rogerson hopes the acumen he has gained as a test pilot will stand him in good stead in his application to become an astronaut.
In the selection process for Canada's third group of astronauts, the intake will be two. Rogerson said the pool of people the Canadian Space Agency is creating will probably be six, so if more positions open up in future, the agency would not have to start the selection process over. "They are going to take us to Montreal for the final interview," he said. "They have a day and a half of activities for us in the third week of April. They will make a decision, probably in early May, about who gets the two spots."  Source