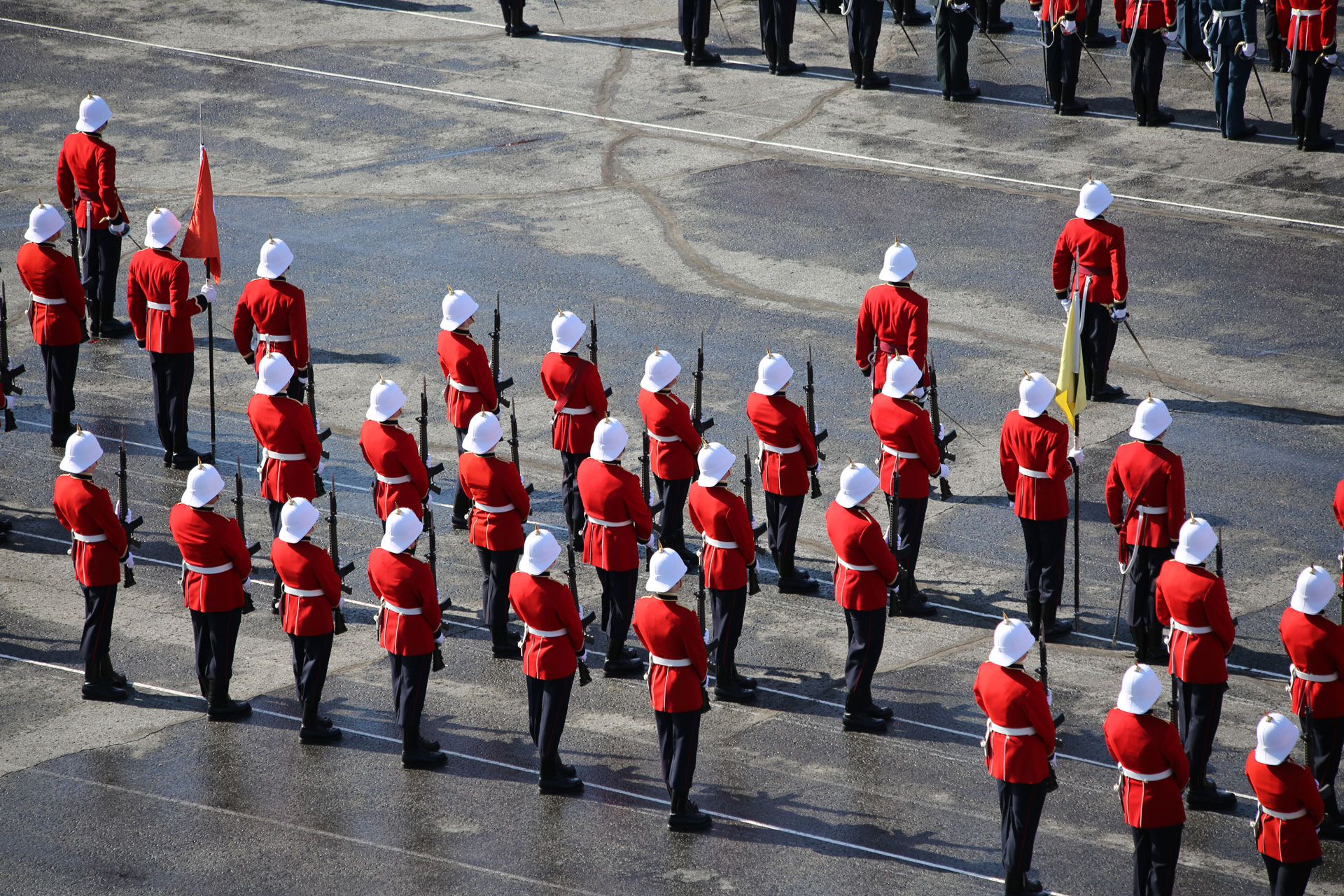 Commander Josee Kurtz (RMC 2007) is the first woman to command a Canadian Navy Frigate. She assumed command of HMCS Halifax on 6 April 2009 and is extremely proud to lead the ship during the Canadian Naval Centennial. Commander Kurtz has served previously as the as Executive Officer of HMCS Ville de Quebec from 2007 to 2009. "During this period the ship deployed with the Standing NATO Maritime Group 1 and was diverted on short notice for an anti-piracy escort mission with the United Nations World Food Programme to deliver much needed food aid to Somalia." (Note: The Maersk Alabama was carrying aid for the UN World Food Programme when it was siezed on Wednesday, April 8th.) From her Canadian Navy profile: "Commander Kurtz holds a Bachelor of Arts from the University of Ottawa (2005), a Masters in Defence Studies from the Royal Military College of Canada (2007) and is a graduate of the Joint Command and Staff Programme at the Canadian Forces College in Toronto. &nb sp; http://www.oldsaltblog.com/2009/04/commander-josee-kurtz-first-femaleto-command-canadian-navy-frigate/
_____________________________________________________________________________________________________
9276 Commander Claude Michon, CD (RMC 1972) is the Canadian Forces Liaison Council (CFLC) Liaison Officer for Manitoba and Northwestern Ontario. He graduated from the Royal Military College in Kingston, Ontario in 1972 with a Bachelor of Arts degree. He then started his career as a Naval Logistics Officer. Commander Michon assumed command of HMCS CHIPPAWA on 1 September 2000, a post he held until July 2004. He is also serving as an Honourary Aide-de-Camp to the Lieutenant Governor of Manitoba. Commander Michon's civilian career started in Winnipeg in 1989 in the field of supply chain management for healthcare facilities. He is currently the Manager of Logistics Services for the Winnipeg Regional Health Authority. Commander Michon is married to Kathleen (nee Robertson). They have two children, Diane and David. 23003 Diane CI Michon (RMC 2005) graduated from the Royal Military College in Kingston and received her commission as a Naval Officer. David is currently studying at the university of Winnipeg. michon.cflc@shaw.ca
http://www.cflc.forces.gc.ca/pro/mno/index-eng.asp
_____________________________________________________________________________________________________
11422 LCol Michael Sweeney, CD (RMC 1977) transferred to the Primary Reserve in March 2007 and was appointed Chief of Staff of the Canadian Forces Support Training Group. LCol Sweeney is a member of the Canadian Association for Distance Education and he is very active in the Angus/Borden community, sitting on the Board of Directors of the Barrie Literacy Council and raising funds for the Simcoe-Muskoka Regional Cancer Centre. In August of 1973, after serving four y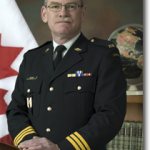 ears with the Hastings and Prince Edward Regiment at Belleville, Ontario and attaining the rank of Master Corporal, he transferred to the Regular Force and entered the Royal Military College of Canada. LCol Sweeney graduated with an Honours Degree in History in May 1977. He graduated from Athabasca University with a Master of Distance Education degree in October 2005. Since his graduation, he has filled a variety of civilian and military positions, including a summer as OC Bravo Company at Blackdown Cadet Training Centre. Sweeney. MR@forces.gc.ca
_____________________________________________________________________________________________________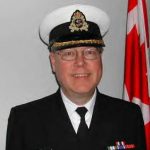 11722 Captain (N) Ken Stewart K.R., CD (CMR RMC 1978) is senior liaison officer, US Centcom HQ, Macdill AFB and Branch Adviser – CAPTAIN(N). In 2001 Captain(N) Stewart returned to National Defence Headquarters for duties with the Maritime Staff. In 2002 he was selected to attend the Naval Command College at the United States Naval War College in Newport, Rhode Island. In July 2003, Captain(N) Stewart was promoted to his current rank and appointed as Director Asia Pacific Policy within the Assistant Deputy Minister (Policy) group at National Defence Headquarters. Captain(N) Kenneth R. Stewart joined the Canadian Forces in 1971 as a reservist, first as a Private with the Hastings and Prince Edward Regiment and then as an Ordinary Seaman with HMCS CARLETON. In 1973 Captain(N) Stewart enrolled in the Regular Force and attended Collége Militaire Royal de St. Jean until 1976 when he transferred to the Royal Military College in Kingston, Ontario. Captain(N) Stewart graduated in 1 978 with a commission as a Sub-Lieutenant and a Bachelor's degree in Engineering Physics. Read bio HERE.
_____________________________________________________________________________________________________
12185 Commander Peter L Kelly, CD (RMC 1979) was appointed Commanding Officer HMCS HUNTER, an appointment he held until August 2005. Upon completion of his Command at HUNTER, he was appointed Southwestern Ontario Liaison Officer for the Canadian Forces Liaison Council. He joined the Canadian Forces under the Regular Officer Training Program and attended Royal Military College in Kingston, where he remained until the fall of 1976. Commander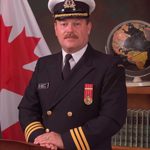 Kelly is a graduate of York University, having received his Bachelor of Science degree, as well as Fanshawe College where he achieved his Business Diploma. Commander Kelly is also a graduate from the Canadian Forces Command and Staff College in Toronto, completing STAR I, and the Joint Reserve Command and Staff Course. He also completed both the Maritime Warfare School Basic and Advance courses in Halifax. In civilian life,Commander Kelly is Vice President and General Manager of Sterling Marine Fuels, a Canadian independent oil company specializing in fuelling Canadian and foreign vessels transiting the Great Lakes. At home, he is well supported by his wife, and three wonderful daughters.
http://www.cflc.forces.gc.ca/pro/ont/index-eng.asp
_____________________________________________________________________________________________________
12241 Commander (ret`d) Richard J Summers (RMC 1979) became Fleet Maintenance Facility (FMF)'s Strategic Futures Manager in 2007. The Strategic Futures Department coordinates FMF Shop Consolidation Project activities and works with other departments to prepare FMF's involvement with projects such as the Halifax Class Modernization/Frigate Life Extension (HCM/FELEX) project and Victoria In Service Support Contract (VISSC). In 2005, Richard joined the public service as Business Manager of Fleet Maintenance Facility CAPE BRETON in Esquimalt. He lives in Victoria with his wife, Elizabeth. He trained as a marine systems engineering officer. Richard served at sea and ashore on both coasts, and at National Defence Headquarters. Having reached the rank of Commander, Richard medically retired from the Navy in 1997. He moved to Vancouver and entered private business as an executive, owner and investor in various companies. On moving to BC in 1997, he joined Surrey Branch of the Navy League where he served as Treasurer and then President. He was elected Division Treasurer of the Navy League in 2001. In 2002, Richard was elected President of BC Mainland Division of the Navy League. Five of his six children are or have been cadets.
http://www.navyleague.ca/eng/organization/biographies/rsummers.asp
_____________________________________________________________________________________________________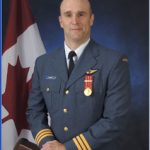 13531 LCol Denis Robert CD1 (CMR RMC 1982) assumed leadership of 12 Aircraft Maintenance Squadron as Commanding Officer in June 2007. LCol Robert joined the CF on 01 June 1978 and graduated from Royal Military College of Canada in 1983 with a Bachelors degree in Engineering and Management. He completed his service training in Aerospace Engineering in 1984. He attended the Rochester Institute of Technology, New York, USA and graduated with a Masters degree in Imaging Science. In 1996 LCol Robert earned a second Masters degree in Business Administration from the University of Ottawa. He was selected for staff college training and attended the Australian Command and Staff College in Canberra, Australia. Upon graduating in 2005 he was posted to 12 Aircraft Maintenance Squadron where he served as Squadron Aircraft Maintenance Officer and Deputy Commanding Officer. LCol Robert is married to his wife Judy and they have two children; Luke age 14 and Noah age 9. Robert.DJ@forces.gc.ca
_____________________________________________________________________________________________________
15028 Dr. Paul Roman (RMC 1985) – Queen's MBA Faculty


Paul Roman is an expert in operations strategy and management. He is also a Professional Engineer with a successful consulting practice, applying his skills in business process re-engineering to projects ranging from the development of a combat development process for the Canadian Army to enhancing the relationship between operations and maintenance at Syncrude Canada Ltd. He is currently assisting the Canadian Forces in developing policies and processes that will maximize the effectiveness of modeling and simulation tools in support of acquisition, training and operations. Paul's research tends to be applied, stemming from consulting projects, and includes publications in The Engineering Economist, The Canadian Institute of Mining and Manufacturing Bulletin, and The Army Doctrine and Training Bulletin. His paper "Garbage In, Hollywood Out!" received the best paper award at SimTect 2005 in Sydney, Australia.

More on Dr. Paul Roman – "Training not gaming…"
_____________________________________________________________________________________________________
15246 Captain(N) Pierre Boulet CD (CMR RMC 1986) was promoted to his current rank in July 2007, and appointed as Director Maritime Ship Support (DMSS). DMSS provides life cycle materiel management and design authority support to all ship classes. He enrolled in the Regular Officer Training Program in 1981 and graduated from Royal Military College with a degree in Mechanical Engineering. Following one year of maritime engineering training in England and a variety of postings within the Training Squadron, he qualified as a Marine Systems Engineer He was appointed to the Canadian Forces Command and Staff College in Toronto graduating in 2000. Upon graduation from CFCSC, He was promoted Commander and was posted to Naval Reserve Headquarters in Quebec City as the Chief of Staff Materiel and subsequently appointed Commanding Officer of the Headquarters in 2002. Capt(N) Boulet left Quebec City in 2004 to assume the direction of Director Maritime Ship Support for auxiliary machinery and damage control (DMSS 4).).
_____________________________________________________________________________________________________
16076 Lieutenant Colonel John D. Conrad (RRMC RMC 1987) graduated from the Royal Military College and commissioned as a Naval Officer in 1987. After retraining as an army combat logistics officer he has served in virtually every command billet possible in 1 Service Battalion from platoon commander to Commanding Officer in 2005-2006. Over half of his career has been spent with the Army of the West in 1 Canadian Mechanized Brigade Group. Subsequent postings have included a year on General Crabbes' Atlantic Area Staff, a year at Army Doctrine in Kingston as well as the G4 (Principle Staff Officer Logistics) for Headquarters Land Forces Central Area. LCol Conrad has previous operational experience in Cambodia (Mar to Nov 1993) with UNTAC and North West Bosnia (Mar to Sep 2000) with SFOR. Most recently he has completed a tour as the Commanding Officer of the National Support Element, the logistics battalion responsible for sustaining the Canadian Task Force in Southern Afg hanistan from February to August 2006 (Op Archer/US Op Enduring Freedom). He is married to Martha Rutherford Conrad and has four children Aidan (11), Morgan (9), Harriet (7) and Grace (5).  Conrad.JD2@forces.gc.ca
The Coordination of International Post-Disaster and Peace Building Missions
_____________________________________________________________________________________________________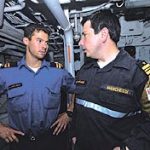 22281 Lt(N) Joseph "Bruno" Farrugia (RMC 2002) has been the the Command Ionizing Radiation, RF and Laser Safety Officer in the Operational Command Safety Team since August 2007. Bruno studied mechanical engineering at the Royal Military College of Canada and graduated in 2002. Following that, he completed a Master's Degree in Applied Science in Mechanical Engineering in 2004. He then spent six months in England and joined the West Coast Fleet in 2005. Bruno's academic background is augmented by the Radiation Safety courses and training he has undergone. In his spare time, Bruno is a keen cyclist and runner but always finds the time for reading to improve his general knowledge. Bruno is enjoying his experience as a Safety Officer and is putting his experience gained as the environmental officer, boarding officer and diving officer to good use. RAdm (Ret'd) Tim Porter presented Officer Cadet (now LT(N)) Joseph Bruno Farrugia, with the Navy League Prize for being the Royal Military College's Top Naval Studies Student for 2002. Farrugia.JB@forces.gc.ca
_____________________________________________________________________________________________________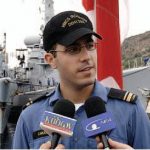 22770 Lt(N) Raphael Liakas (RMC 2005) is an Engineering and Technology instructor at the Canadian Forces Naval Engineering School (CFNES) in Halifax. The Engineering and technology Division conducts the first phase of Naval Electronic, Naval Weapon, Marine Electrician/Electrical Technician, and Marine Engineering Technician training as well as METTP Pre-Academic, CFR Pre-Academic, and CSE Pre-Tuns courses. He was was born and raised in Montréal. His parents were born in Greece, but moved to Canada at a young age. He grew up in a large Greek community. And attended Socrates Elementary School, where his lessons were conducted in three languages: English, French and Greek. During HMCS Iroquois' visit to Souda Bay in 2006, on the island of Crete, he provided translation services to the ship. Shortly after arriving, he was interviewed by local media. Based in Halifax, he supports the Halifax Greek Community by helping to organize activities such as Greekfest. He is also a member of a Greek dance group. Both of his grandparents served with the Greek military during the Second World War. ASLt (now Lt(N)) Rahael Liakas was presented with the Navy League Prize for being the Royal Military College's Top Naval Studies Student for 2006. Liakas.R@forces.gc.ca
_____________________________________________________________________________________________________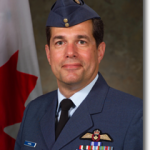 B0199 Col Guy Hamel (RMC 1998) assumed responsibility as the Formation Commander for Canadian Forces Support Training Group and Canadian Forces Base Borden in August 2008. Upon promotion to his present rank in March 2006, he became the Chief of Staff of the Standing Contingency Task Force, for which position he was awarded the Meritorious Service Medal. In May 2007, he was appointed Director Air Strategic Plans on the Air Staff in NDHQ, Ottawa. In the summer of 1996, he was selected for the Officer University Training Plan to study at the Royal Military College of Canada in Kingston, Ontario, from which he graduated with an honours bachelor's degree in Military and Strategic studies in 1998. Colonel Hamel is a graduate of the United States Air War College. Hamel.G2@forces.gc.ca
_____________________________________________________________________________________________________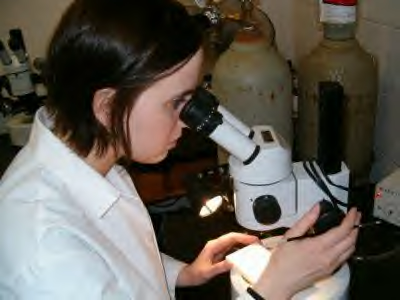 Kirsten Avarmaa is a Graduate Student, Chemistry and Chemical Engineering within the specialized nuclear group at RMC. Her project focus here is radiation dosimetry, covering methods including standard dosimetry methods, biodosimetry and dosimeter design and callibration. Her undergraduate background is in biology and genetics. She completed a B.Sc. at McMaster University, where she had the opportunity to explore cell cycle regulation. kirsten.avarmaa@rmc.ca