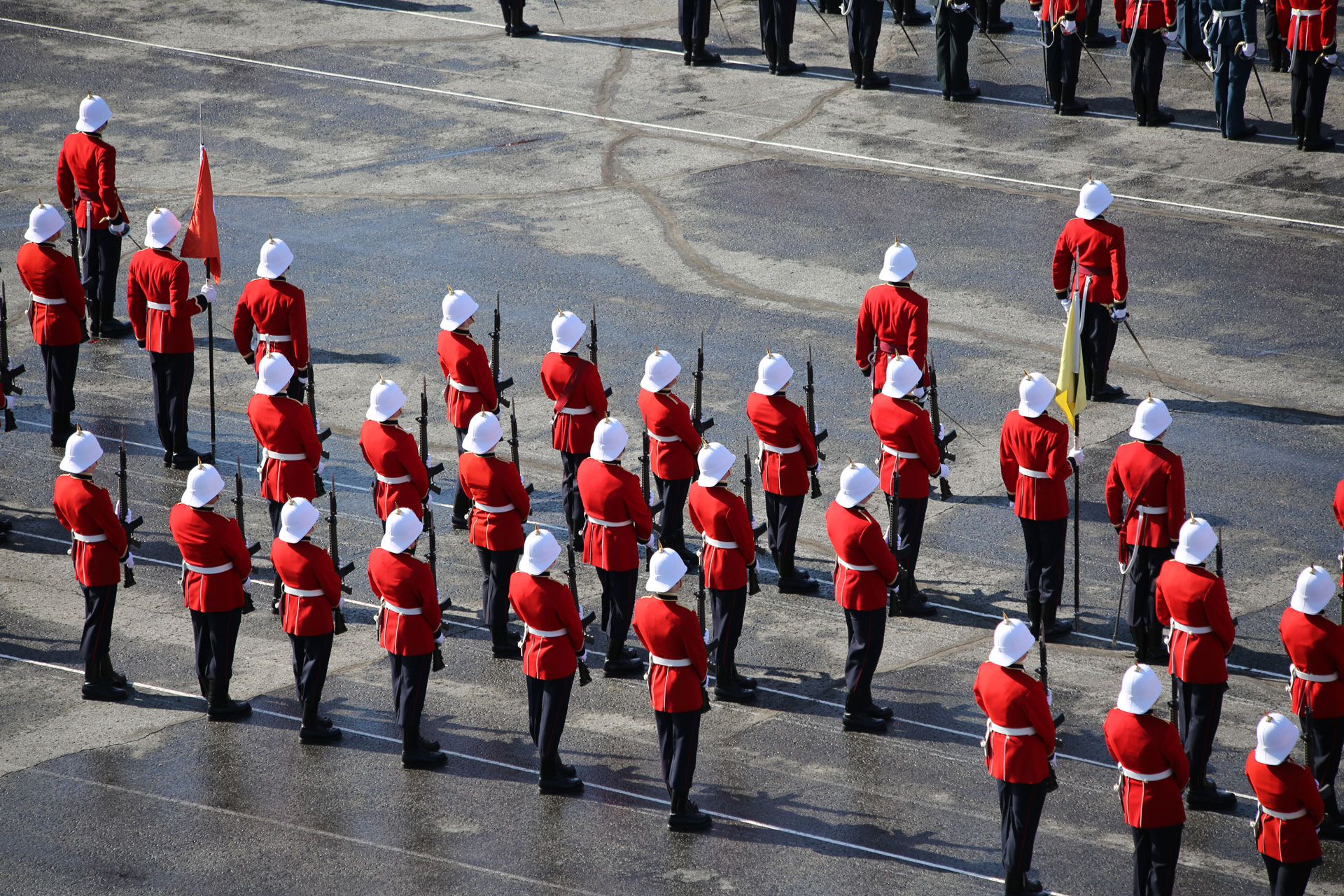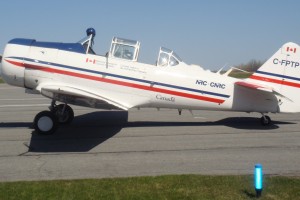 Education Takes to the Sky
Article & photo credit – Cody Reed
IV Year Officer Cadets from the Aeronautical Engineering Class at RMC had the opportunity to blend classroom knowledge with practicality and a bit of history this Wednesday. Each student had the opportunity to take part in a flight dynamics laboratory at the Norman Rogers Airport, which involved taking off in a Harvard Mark IV aircraft for about 45 minutes.
"This is what it's all about," said Dr. Billy Allan, Professor of the Aeronautical Engineering Class, "putting a tangible, concrete face on all the tests, bookwork and simulated exercises."
Although the aircraft, owned by the National Research Council (NRC), was created in the early 1950's, Harvard Mark's are a Second World War era plane, this particular aircraft was used as a trainer. Having undergone a few modern adjustments, the Harvard Mark IV proves to be a unique and very different flying experience then modern day Canadian Forces aircraft.
The test flights were piloted by ex-cadet 15990; Lt.-Col (ret'd) Paul Kissmann. Each 45 minute flight allowed students a great opportunity to experience everything they have been studying in class and more, due to the age and handling challenges of the Harvard Mark IV.
"I was a student once too and you don't forget things like this," said (ret'd) Lt.-Col Paul Kissmann. "Having the chance to solidify what they are learning in class… it's a treat for me and I know it is for them as well."
Although the students spend about eight hours a day in the classroom, it is an exceptional opportunity for them to be able to experience an actual flight, rather than a simulation.
"We're in the classroom all the time; it's a rarity that we get to see this," said Officer Cadet 24615 Henry Graham "I had a blast".
Instead of being told to keep their head out of the clouds, students were doing just that, while using a historic Harvard Mark IV as a tool to further their education. Officer Cadets were given a rare but excellent opportunity to blend what they have learned academically in class with this real-world flight exercise, something that will play a great contribution to their future careers in the Canadian Forces.
CKWS T.V. REPORT…
RMC FLIGHT: Fourth year aeronautical engineering students from RMC had the opportunity to put theory into practice today.  See video here
Kingston Whig Standard Report…A vintage flight plan
_________________________________________
Can Canada Own the Pension Podium?

The December Whitehorse meeting between Finance Minister Flaherty and his provincial counterparts led to a decision to consult Canadians on pension reform. These consultations are now under way, and could lead to some key decisions about the future of Canada's pension system in late May, when the ministers meet again, wrote Keith Ambachtsheer [RR/RMC 6584 CLASS OF '65], director of the Rotman International Centre for Pension Management, in a column in The Globe & Mail on April 12.
All this does not come out of the blue. Five years of research has thrown new light on a wide range of pension-related issues. Three dominant themes have emerged: pension coverage and adequacy; the structure and cost of managing Canadians' retirement savings; and the sustainability of traditional defined-benefit pension plans. It is a fact that three-quarters of our private-sector work force does not have an employment-based pension plan. A significant proportion of these workers are not saving enough to maintain their living standard post-retirement. A related question is: What does "saving enough" mean?
_________________________________________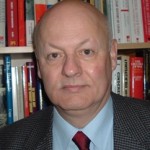 10763 Randall Wakelam (RRMC RMC  1975)
Assistant Professor, Royal Military College of Canada; Colonel (ret'd); Historian Dr Randall Wakelam has a PhD from Wilfrid Laurier and teaches history and leadership at the Royal Military College of Canada.
Previously, Colonel (retired) Wakelam had an extensive military career which began in 1969 as a Reserve musician in Ottawa. After graduating from the Royal Military College in 1975 he flew helicopters for the Army, serving in three different squadrons before commanding 408 Squadron in Edmonton from 1991 to 1993. Subsequently he was a member of faculty at the Canadian Forces College in Toronto, the military's professional graduate school, and a senior administrator at the Canadian Defence Academy in Kingston, the military's "ministry of education."
Wakelam is a research associate at the Laurier Centre for Military Strategic and Disarmament Studies and serves on a number of editorial boards. In 2009 he published The Science of Bombing: Operational Research in RAF Bomber Command and has recently co-edited The Report of the Officer Development Board: Maj-Gen Roger Rowley and the Education of the Canadian Forces. He is currently preparing a biography of Wilfred Curtis who was Canada's air force chief from 1947 to 1953 before going on to help establish York University.
After living in all regions of Canada, even Toronto, Wakelam and his family have been in Kingston since 2002. His wife and daughter are teachers and he has a keen interest in public education.    Negligent Discharge: What's in a Name?
_________________________________________
'A high example of courage by his leadership'
After 45 years in the military, Maj.-Gen. Herb Pitts retired with a chest full of medals and ready to do more good