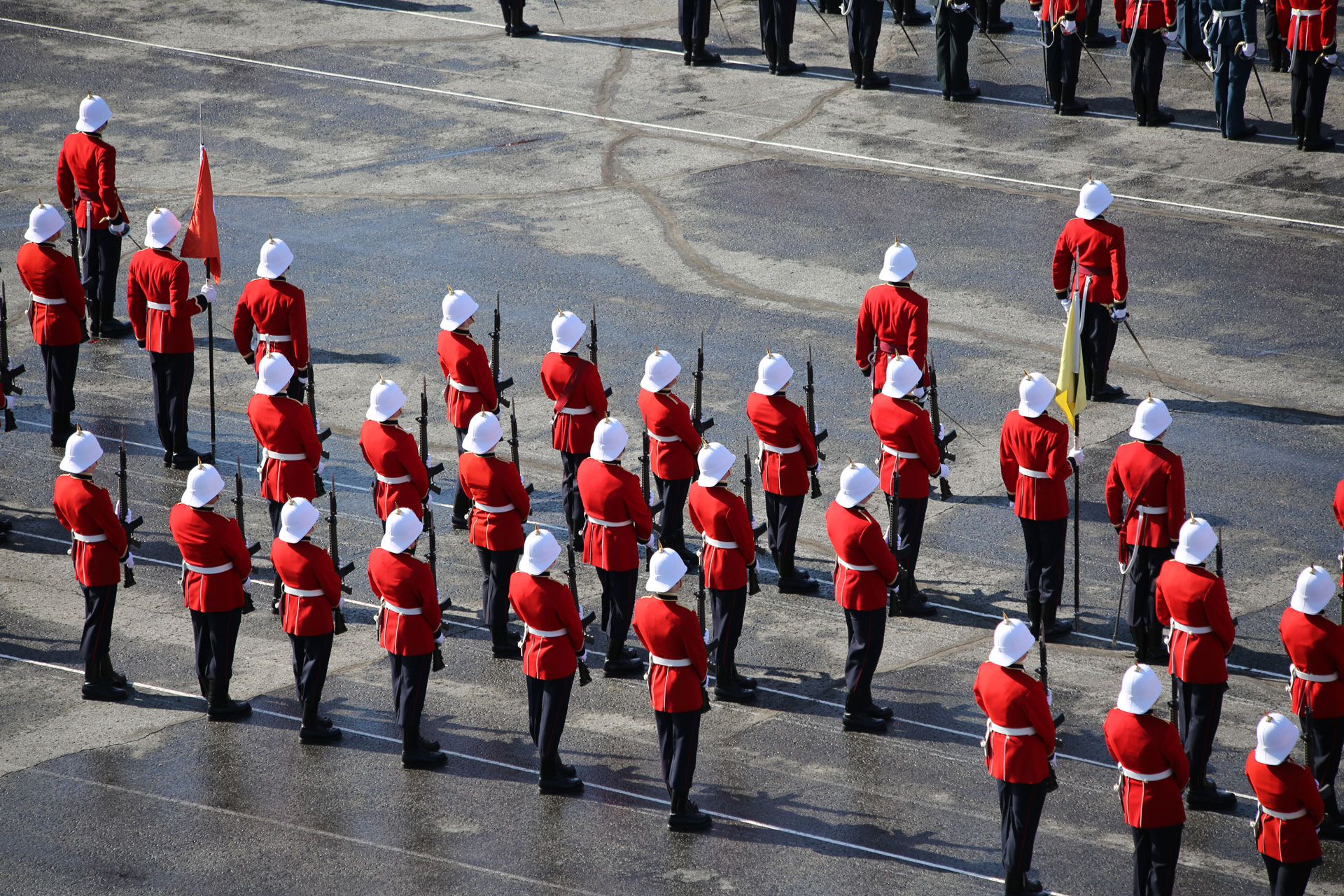 Let's give the navy its name back
Many Canadians support a return to Royal Canadian Navy, others, the descriptive moniker Canadian Navy; there is no dishonour in the latter. I believe that those serving today would be proud to do so under the title Canadian Navy.
New Brunswick Senator H 7543 Joseph Day (CMR RMC 1968) is a member of the Senate's national security and defence committee.
____________________________
Astronaut 21364 Major Jeremy Hansen (RMC 1999) busy training for space
Maj Hansen wrote to Col Hadfield in the 1990s when he was an officer cadet at Royal Military College and asked for his advice on how to become an astronaut.
____________________________
New year brings new era in Canadian air mobility
"With all the time we've spent training over the past year and a half it'll be nice to take this brand new aircraft into Afghanistan,"
22523 Chad Gehl (RMC 2003)
____________________________
Belgians remember WWII RCAF crew
"Even after 67 years," said VAdm Rouleau, "I find that the interest and respect accorded to Canadian Forces elements in the European community is remarkable."
11714 Denis Rouleau (CMR RMC 1978)
____________________________
Rio-de-Janeiro hosts Continental Shooting Championships
The centre fire pistol event comprises two stages. The precision stage involves firing 30 shots broken down into six five-shot series. The five shots are delivered in five minutes at a bull's-eye target 25 metres distant. The key to success is taking the time to be as accurate as possible.
11914 Alan Markewicz (RRMC RMC 1978)
____________________________
My Role in the CFDS
"For most civilians, it's an interesting trade," Mr. Vallance says. "There are not many places where you can go to work and blow things up. It's attractive and challenging." The only aspects that were left out of the civilian training were those that are of a purely military nature, such as fieldcraft and IED disposal.
13059 Glenn Vallance (CMR 1981)
____________________________