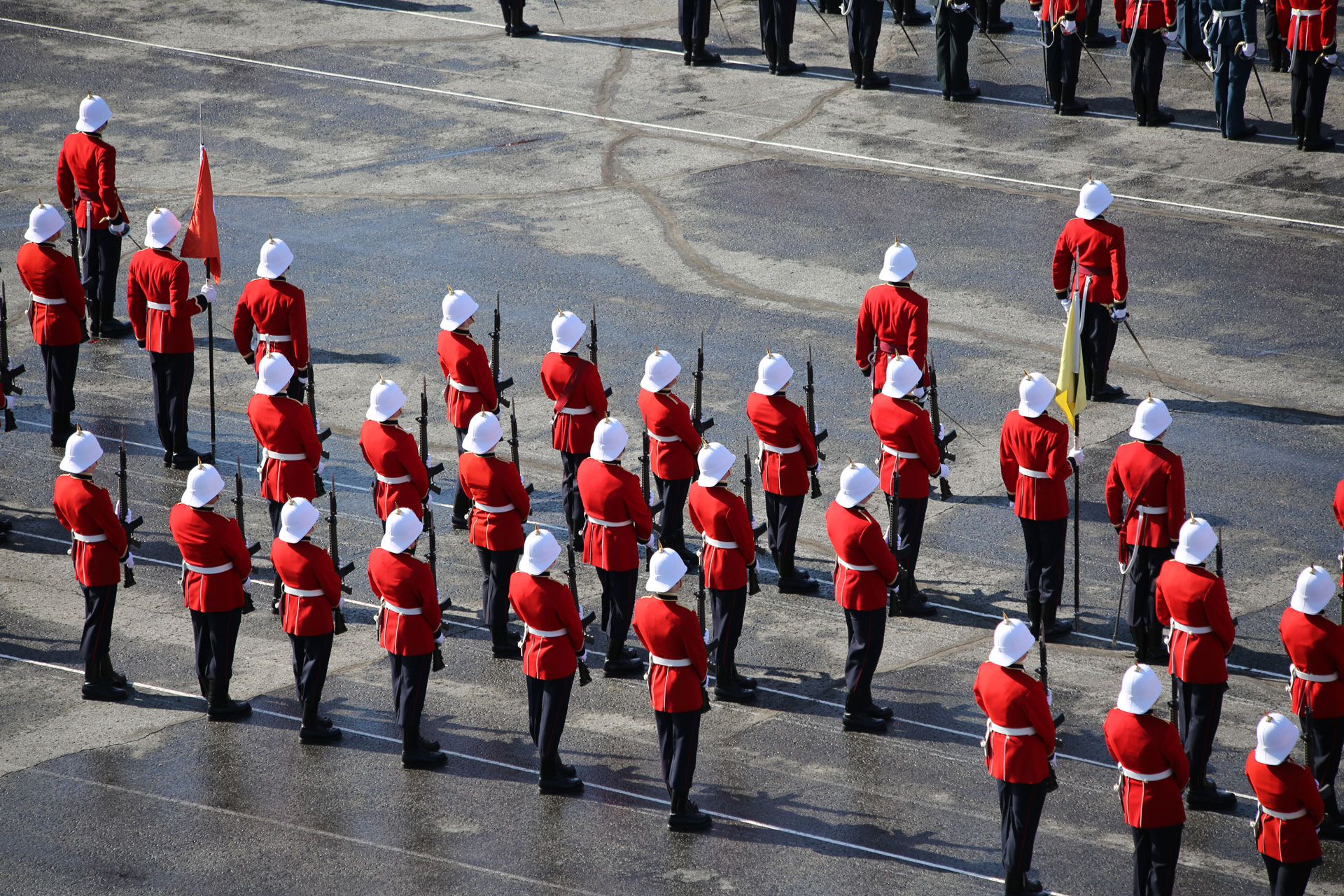 RMC Prof makes history new, sparks learning in his students
A/SLt 24498 Noelani Shore (RMC 2009)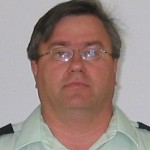 As an Assistant Professor with the Department of History at the Royal Military College, Major John Grodzinki, PhD, is in an interesting position to connect with and educate future leaders in the Canadian Forces.
"The main challenge is in fostering greater interest in academic work. Given the many activities the student body is involved in such as military training and sports, it is easy for them to lose sight of their studies. These competing interests make it necessary to offer the students an enriching, dynamic academic environment," he explained.
Maj Grodzinski also teaches two survey course in Canadian military history, as well as courses in North American colonial warfare, Canadian history, and warfare since the 15th century. He has been teaching at RMC since 2005, and he has also acted as military assistant to the Dean of Arts, and coordinator for the English Honours History courses. He is also the military chairman of the Varsity Fencing team.
"The finest aspect of working at RMC is seeing my students at convocation in the spring, receiving their diplomas and then their commissions on parade. The sense of accomplishment and pride is evident in their faces and those of their families. It is wonderful to be a part of their achievement," he said.
Born and raised in Hamilton, Ont, he joined the CF in 1983. He holds a Bachelor of Arts in Political Science from McMaster University, and an MA and PhD in War Studies degrees from RMC.
"Although I had a notion of teaching earlier in my career, it was not until the 1990s that I actively pursued a posting to the College. At that time, I had just begun my post-graduate studies and was heavily involved in a number of fascinating research projects. Moving into an academic environment seemed to be the right thing to do," he said.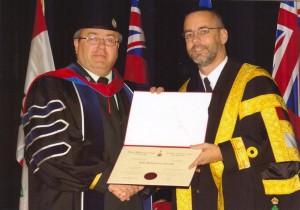 RMC offers Maj Grodzinski a professional venue to pursue his own academic studies, while providing the opportunity to use his experience to help develop the officer cadets. The college provides a solid professional and intellectual foundation which will guide its graduates through the challenges they will certainly face as commissioned officers.
There are, of course, challenges in teaching at RMC, "whether in motivating students, providing guidance on assignments or exams and in teaching. These activities require me to continually develop my knowledge of the course material, the literature and perspectives related to the courses I teach and my ability to convey concepts and ideas. A student's question may seem simple at first, but then requires considerable effort to formulate a proper response."
Maj Grodzinski has had the opportunity to lecture at Queen's University, as well as the University of Toronto. He noticed obvious differences in dress and deportment, but there are other differences as well.
"RMC cadets are pursuing an education to meet the requirements of commissioned service in the Armed Forces, a career unlike any other. Within a short time after completing their studies, RMC graduates can find themselves deployed to an operational theatre, where their wellbeing is threatened. Aside from their academic studies, RMC students must also complete the other three pillars of the programme, which requires them to work efficiently and often under considerably more pressure than their civilian counterparts," he said. "On the other hand, RMC students do not experience the political activism that occurs on other campuses. There are no politically-based clubs or protests about domestic or international affairs. However, RMC students do receive a wider perspective of defence, security, ethical and other affairs, largely through lectures series by senior government, military and international figures and symposia held on campus or elsewhere. Events such as these are rare on civilian campuses."
One main difference, according to Maj Grodzinski, is that civilian universities are not as involved in the academic and personal welfare of their students as RMC is. The efforts by the academic and military wings in seeking solutions to a student's academic shortfalls or in assisting with personal crises are unique and impressive.
"I hope the cadets understand how much support they receive from the College academic and military staff."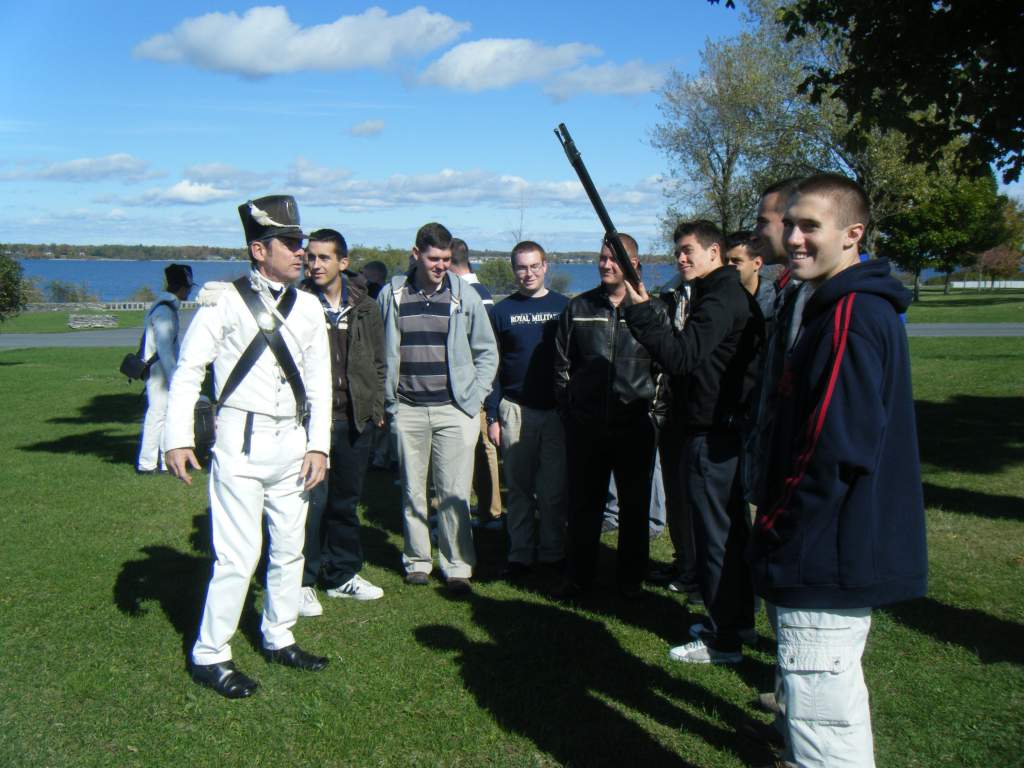 Maj Grodzinski has worked with the cadets outside of the classroom, as he began leading battlefield tours in 1999. The tours are conducted with RMC, field force units, formation headquarters, staff organizations, and staff colleges in Kingston and Toronto. The RMC studies have included examining the British raid on Sacket's Harbor, New York in 1813, and the battles fought in Quebec between the 17th and 19th centuries.
"Visiting these sites accomplishes many things that are not possible in the classroom. Firstly, by removing the students from the classroom, it places them in a less formal environment, making them – in most cases – more open to discussion. Furthermore, walking a battlefield brings the history to life," he explained. "Rather than studying warfare in the abstract through a narrative and by studying maps and images, the student sees the ground on which these events took place and walks the terrain that the leaders and men fought on. History comes alive in this environment and you can see the spark ignite in the imaginations of the students."