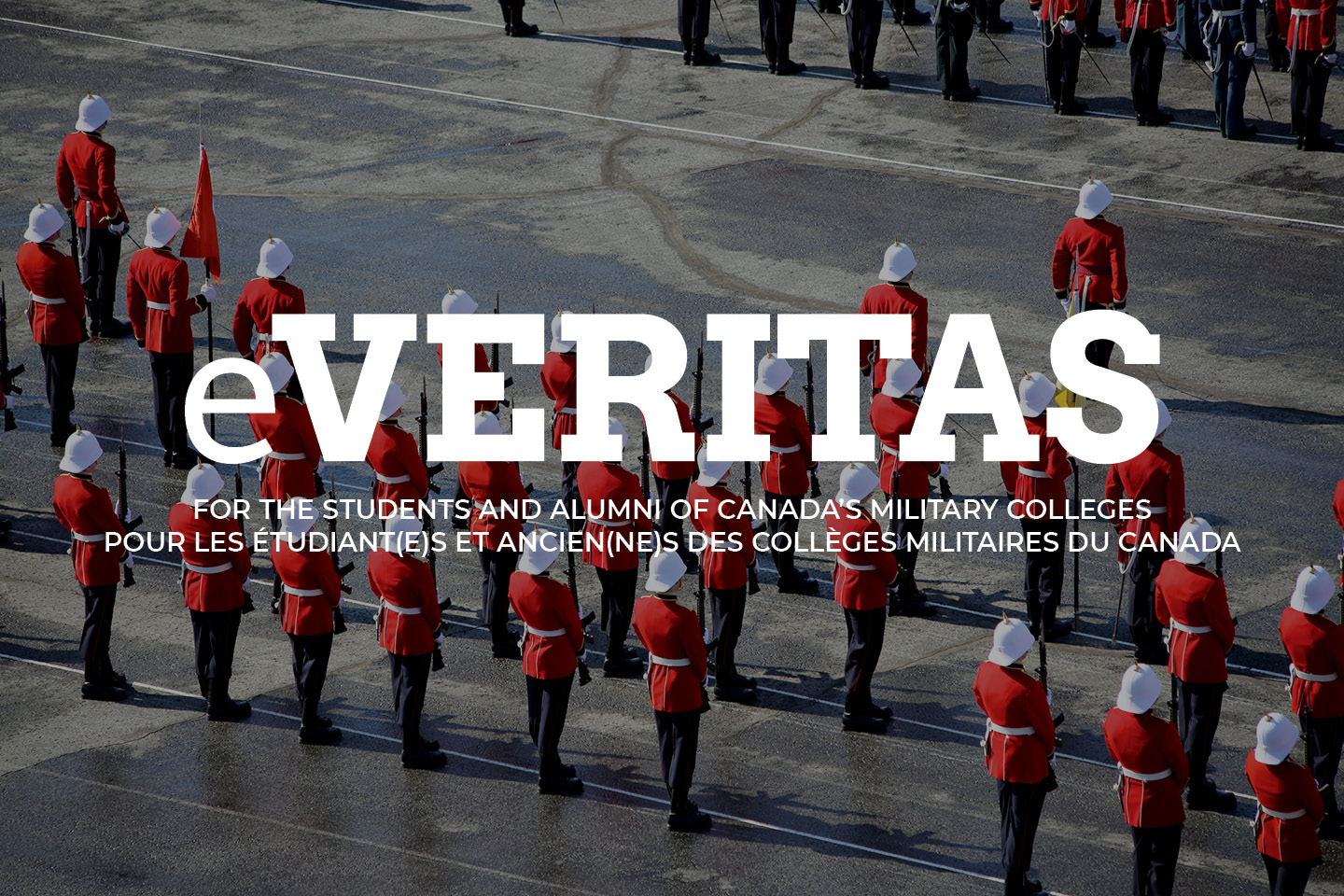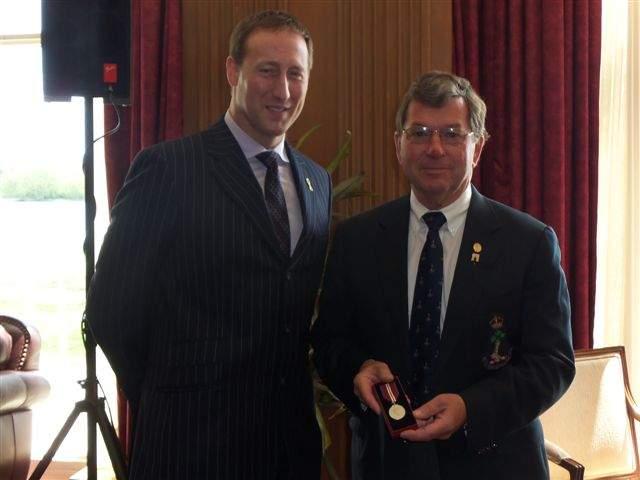 MND presents Queen's Diamond Jubilee Medal To 7076 John Van Haastrecht
By: WJO
A surprise Jubilee Medal ceremony was held at the Royal Military College of Canada, Senior Staff Mess just prior to the Convocation, May 17th.
The Honourable Peter MacKay, Minister of National Defence awarded 7076 John Van Haastrecht  the Diamond Jubilee medal to recognize John as a distinguished RMC graduate and former naval aviator who has been a leading donor and booster of the RMC.
19894 Erin O'Toole a member of the Board of Governors of the Royal Military College of Canada since 2009 was in attendance during the low-key but impressive presentation.  " John Van Haastrecht has shown tremendous leadership in both business and philanthropy and is a true example of the best that the RMC has to offer." The 1995 RMC graduate added: "A proud Canadian who continues to serve his college and country."
A humbled, John Van Haastrecht: "Maybe the benefit from this could be to have more of our alumni pick up the torch and actively and meaningfully provide support for an educational institution that represents all the best attributes of our country, commitment, integrity, Honour , ie Truth , Duty, Valour."
Well deserved, John.
________________________________________

Former RMCC Commandant New Commander of MARPAC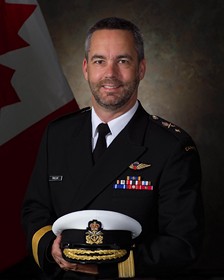 After two years as the Commander of Maritime Forces Pacific (MARPAC), 12286 Rear-Admiral Nigel Greenwood will relinquish command to 15185 Rear-Admiral William Truelove. The change of command ceremony will be held at Duntze Head in Her Majesty's Canadian (HMC) Dockyard on Monday, June 4th at 10:30 a.m.
The change of command ceremony will be officiated by the Commander Royal Canadian Navy, 12444 Vice-Admiral Paul Maddison, and the Commander of Canada Command, Lt.-Gen. Walter Semianiw.
Prior to this appointment, Rear-Admiral Truelove served as the Deputy Chief of Staff in the Strategic Communications Directorate at International Security Assistance Force Headquarters, in Kabul, Afghanistan. Rear-Admiral Greenwood will be retiring after a 37 year career in the Canadian Forces.
The Commander Maritime Forces Pacific is also Commander of Joint Task Force Pacific. As MARPAC Commander, he has control of Canadian maritime forces in all of the Pacific Ocean. In his role as Commander Joint Task Force Pacific, he may deploy forces to respond to any domestic emergency anywhere in British Columbia (B.C) and is responsible for the national Search and Rescue response throughout B.C. and the Yukon, and the Canadian Cadet Organization in B.C.
 ________________________________________
NATYNCZYK DEFENDS CANADA'S MILITARY
"The Canadian Forces, in my mind, is one of the most professional, disciplined, well-trained forces in the world,"
12320 Gen. Walt Natynczyk Article
Liberals team up with Green chief in bid to stall Tory budget bill
"We very clearly indicated that we are the real opposition here because we found that the best way to deal with this is to work with other parties, in this particular case with the Green Party,"
8276 Marc Garneau, Liberal House Leader Article
How military skills relate to construction
"The skills, qualifications and experience that are earned in the military are not easily understood or 'translated' into civilian terms, and as such, it's not uncommon for ex-military people to experience challenges and frustration in successfully finding a fit in the civilian workforce,"
15148 Retired Brigadier-General Gregory Matte  Article

Steve Leknois Preparing National Players for PAN AM Cup of Volleyball in Dominican Republic
For the third year in a row Steve Leknois coach of the RMC Men's volleyball program has been selected as an assistant coach with the Canadian National B men's volleyball team .The team will be training in Gatineau from the 15 May till the 5th July, After completion of the two month training phase the team will be participating in the PAN AM Cup of volleyball which is being held from July 6th to the 15 in the Dominican Republic.
 ________________________________________