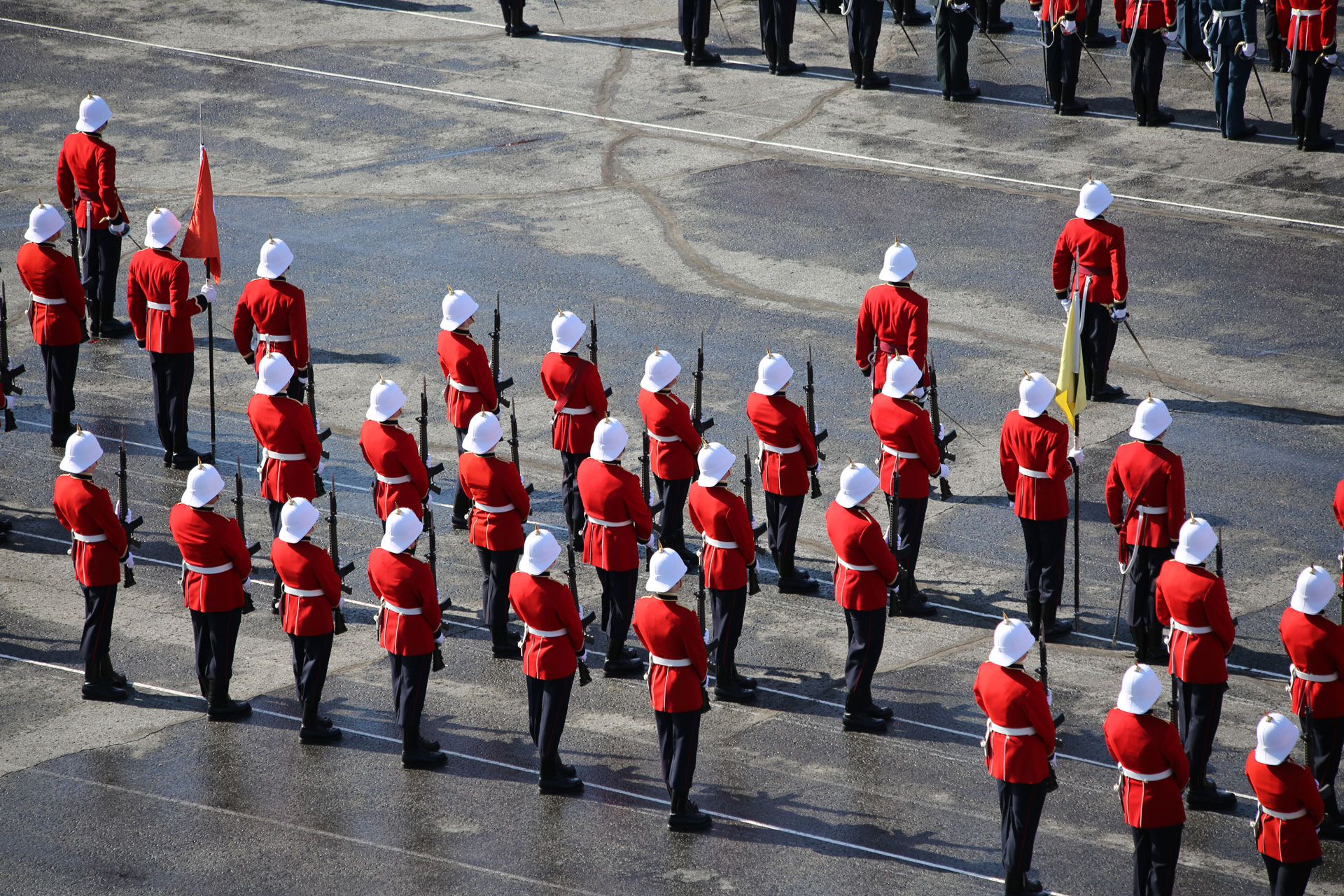 Her Excellency the Right Honourable Michaëlle Jean, Governor General and Commander-in-Chief of Canada, announced today the names of individuals mentioned in dispatches for specific achievements that have brought honour to the Canadian Forces and to Canada. The Mention in Dispatches is a national honour created to recognize members of the Canadian Forces on active service and other individuals working with or in conjunction with the Canadian Forces for valiant conduct, devotion to duty or other distinguished service. Recipients are entitled to wear a bronze oak leaf on the appropriate campaign or service medal ribbon.
X
Ex cadets on the list include:
22195 Captain Marie-Ève Bégin (RMC 2002) is D/OC Cadet Division at RMC Saint-Jean.
21669 Captain Mark James Lubiniecki (RMC 2000) is a tank team leader in LFDTS in Wainwright, Alberta.
22512 Captain Blair W McNaught (RMC 2003) is A Coy of 3 R22eR Valcartier.
22926 Captain Benjamin Richard (RMC 2004) 2R22R reconaissance platoon.
21293 Major Robert RT Ritchie CD (RMC 1998) is OC A Coy in 3 PPCLI Edmonton.
21551 Captain Michael Craig Volstad, C.D. (RMC 1999) is G3 Op of 1 CMBG HQ in Edmonton; awarded MID for employment with A Sqn, LdSH(RC) which was a sub-unit of 2 RCR BG (TF 1-07).
.