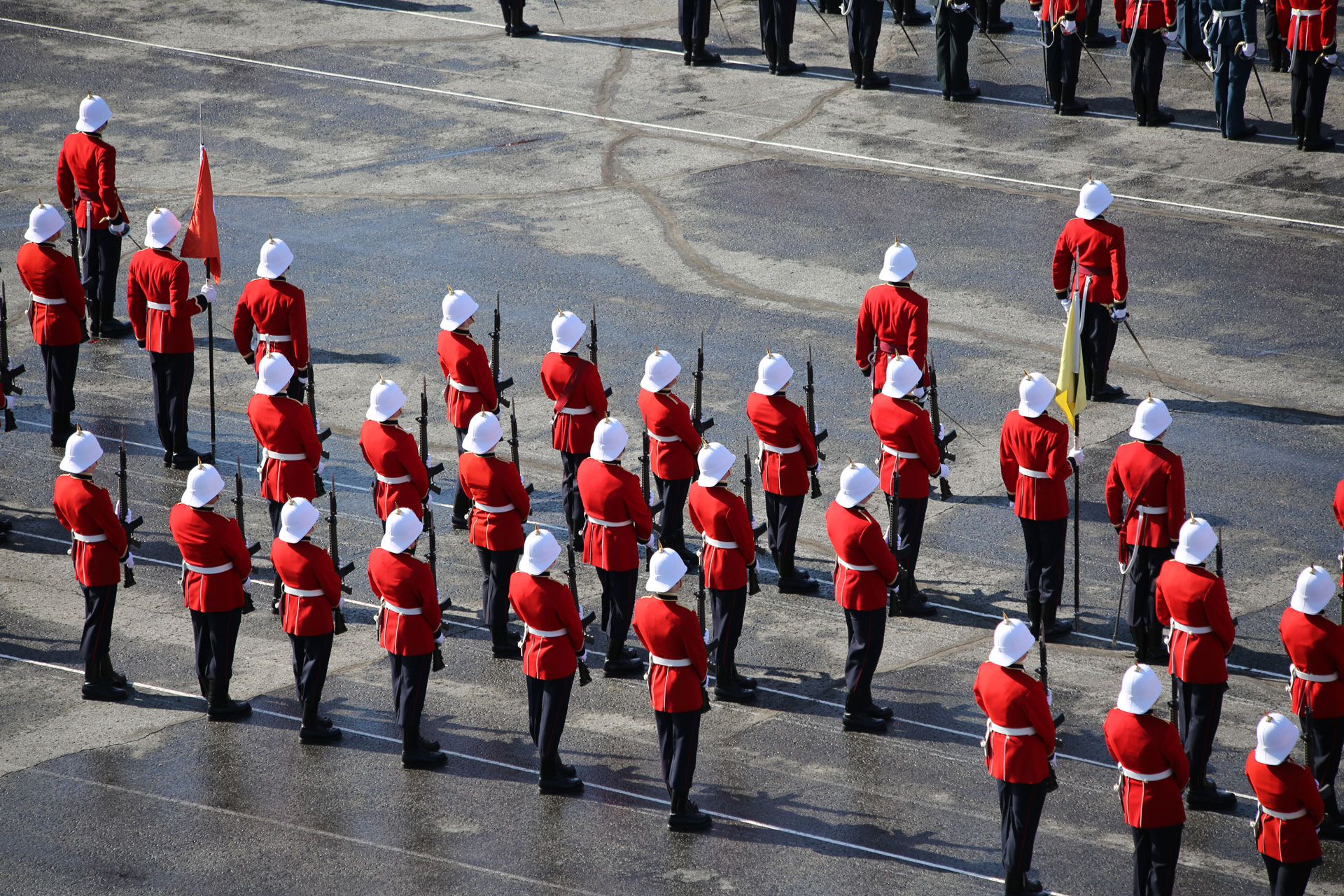 CMC EX-CADETS PARTICIPATE IN THE PRODUCTION OF THE VETERANS:
A DOCUMENTARY
By 6560 Andrew Nellestyn PhD RMC Class of 65 – Co-Producer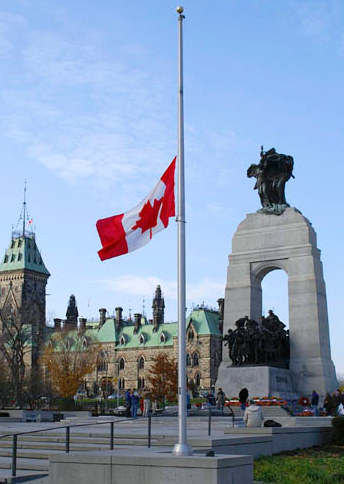 CMC graduates have rallied behind Daniel Rodrique's (See bio brief below) initiative to produce a documentary which is quite unique in that the documentary blends Canada's emergence as a world player of consequence and the evolution and history of the Canadian Forces with the stories of veterans, retired and serving, who participated in theatres of operation such as WWII to present day Afghanistan and thus influenced the course of history and society.
Mr. Rodrique is a retired Air Force SAR technician whose interest in film and, more specifically, Canada's military history, evolution, and the dynamic environment in which the CF operates today, inspired him to produce The Veterans: A Documentary.
The production team, the projects supporters, and the veterans who appear in the documentary are truly the A Team. Mr. Rodrique is a master at his work, an author, and an acclaimed producer. He has produced a number of documentaries on defence and security related matters as well as social, historical, and economic issues. The project is funded by The Ontario Power Workers Union as well as private contributors and is endorsed and supported by DND, Veterans Affairs, Heritage Canada, Justice Canada, The Canadian War Museum, members of Parliament, the private sector, academia, Canadian defence associations and institutes and Senators such as LGen (Ret'd) Romeo Dallaire, Pamela Wallin, and Bill Rompkey. The project also enjoys the support of the Breakout Educational TV Network and the Seven Year Project which is an initiative to reconnect Canadians with the military community, and the RMC Club of Canada. Mercedes Stephenson, renowned commentator on defence and security matters and VP Breakout Educational TV network, acts in the role of youth coordinator.
Ex-cadets involved in The Veterans include Dr. John Granatstein, General (Ret'd) Paul Manson, Senator Romeo Dallaire, Dr. John Scott Cowan (Principal Emeritus and honourary member of the RMC Class of 65), MGen Ian Poulter, BGen (Ret'd) Peter Holt, Colonel (Ret'd) Andrew Nellestyn as well as other CMC graduates. Veterans interviewed include Judge John Matheson, LGen (Ret'd) Charlie Belzile, VAdm (Ret'd) Ralph Hennessy, MGen (Ret'd) Lew MacKenzie, Colonel Bob Elvish, WO William MacDonald (2009 recipient of the CDA Institute Vimy Award), WO (Ret'd) Tom Hoppe (recipient of bravery medals and acclaimed author on leadership), Brian Stewart (renowned CBC journalist and recipient of the 2009 CDA Ross Munro Award for journalism) and a host of retired and serving veterans. Included also are former Ministers of National Defence such as Barney Danson and Paul Hellyer. Other former CDSs have also agreed to be interviewed. An entire episode has been devoted to the Royal Canadian Legion and two others are to feature the Canadian War Museum and the CMCs respectively.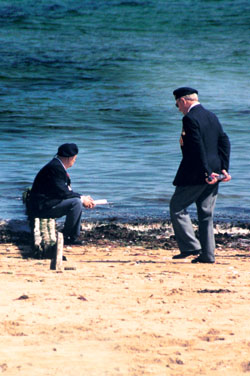 The documentary consists of 52 episodes of 45 minutes each and features interviews of veterans of WWII, Korea, the Cold War, peacekeeping, the Balkans, Iraq 1 and 2, and Afghanistan, thereby, exploring the evolution and history of the CF from classical conflict among state actors to the asymmetrical insurgency/counter insurgency operations involving non-state actors typical, and now normative, of engagements such as Afghanistan. The effect of these transitions on military doctrine, force structure, education, training, and equipment will be illuminated through the eyes and experience of those who were combatants. All military contributions, roles, and activities are to be highlighted be these sharp-end, support, health services, chaplains, the Salvation Army, The Red Cross, the St John Ambulance, and other complementary civilian enterprises. Yes even Tim Hortons.
The military story will be overlaid with the evolution and history of Canada as related to the military engagements in which Canada participated (WWII to Afghanistan) including WWI; John Babcock aged 109, the last surviving WWI veteran passed away this month. WWI marked an important and land-mark rite of passage for Canada as it emerged as an industrial nation and exercised its full sovereignty when the Canadian Expeditionary Force was placed under the command of General Sir Arthur Currie who reported directly to Ottawa and not London. WWII could not have been successfully prosecuted without the critical war contributions of Rosie The Riveter, that is, Canadian women who worked in the factories, the offices and elsewhere on the home-front to replace the men and women who had gone off to war. Women realized their innate and natural capacity, earned a wage, and embraced their independence. The two-income family social model which became so prevalent after WWII continues to characterize and define the important role women play in the fabric of today's society. And applies equally to all women.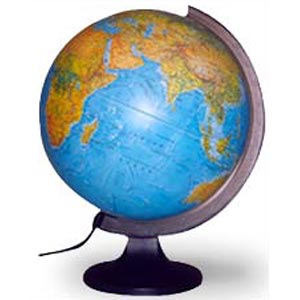 Canada also became an acclaimed player on the world stage to wit its role in the founding of the League of Nations, the UN, NATO, etc., including its participation in GATT, WTO, IMF, the UN, OECD, G20, G8, APEX and a host of other international bodies which set and influence economic, trade, financial, defence, security, humanitarian, development agendas. Canada's role and contributions as an international broker and contributor to stability operations are applauded throughout the global community.
These are the contributions our veterans have made to the defence of our values and freedom, to growth in our prosperity and quality of life, and to our vision and aspirations as a peaceful society always vigilantly assuring that human rights, just governance, and the rule of law prevail not only for Canadians but for all citizens of the world. It is this story which The Veterans: A Documentary wishes to portray.
Graduates of RMCC, RMCSJ, and the former Royal Roads as well as the CMCs as institutions in their own right, have and continue to play a significant part in the story of our veterans and the history and evolution of both Canada and the CF. In this regard, the CMCs will be the subject of an entire episode to be filmed on site at both Kingston and St Jean. Archival footage and interviews with RR graduates will be incorporated for the Royal Roads segment of CMCs episode.
The production team will also collaborate with the Royal United Services Institute Vancouver Island, the University of Victoria Military Oral History Project and L'Institut Militaire de Québec in the production of The Veterans. The author wishes to acknowledge the inspiration and moral support provided by the CDA and the CDA Institute.
The documentary will be the property of the people of Canada and be available and downloadable in both official languages on the Internet. The release date is scheduled for early 2011. A companion book is scheduled for publication in late 2011.
This endeavour has brought many people from diverse backgrounds together. Friendships have been renewed and new ones made. The degree of excitement, exuberance, commitment, and cooperation is truly remarkable and is reflective of all that is Canadian and all that Canada's veterans continue to cherish, defend, and hold sacred.
TRUTH DUTY VALOUR
Biography Brief – Daniel R. Rodrique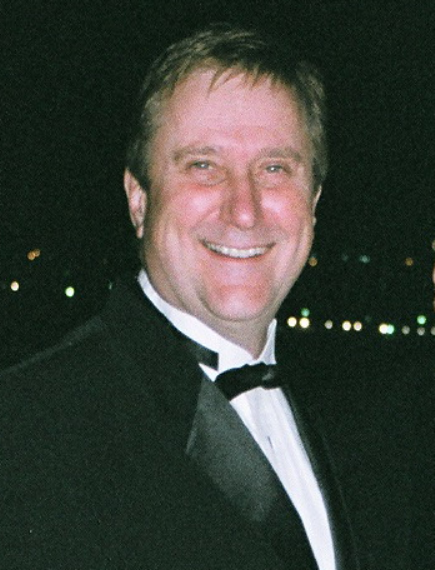 Canadian born writer, Daniel R. Rodrique has written for the American market since 1990. He is both a published Novelist and Screenwriter.
Daniel began as a Novelist and was first published in 1992. In the fall of 1992 until the spring of 1994 he toured with his novel "Heading Home", a story about the war in Vietnam. Part of the book's revenue was donated towards the Vietnam Veterans Memorial in Washington D.C. His signing tour was primarily with Waldenbooks, the largest book retailer in the United States. His tour took him through Pennsylvania, Indiana, Michigan and New York states.
In 1994 Daniel began writing screenplays beginning with one based on his novel, "Heading Home". He now has nine feature film scripts to his credit. Jim Stringfield with Sister Mania Productions in the United States currently represents Daniel. Sister Mania has been associated with such productions as some of the "Die Hard's, "Rocky's and Final Countdown, as well as television series like "McMillan & Wife" and "Air Wolf".
Since 1997 Daniel conducted a number of two-hour lectures at the New York State University, University at Buffalo's, Center for the Arts. He is scheduled to return to the university this fall. The lectures dealt with screenwriting format, screenwriting dynamics, marketing literary works and film production. These lectures were conducted for Professor Brian Henderson of the Media Studies Department. The classes were comprised of both Under Graduates and Graduates students.
In the late fall of 1997 key production people at Sister Mania Productions began grooming Daniel as a producer with the intent that he establish his own production company in Canada. Daniel's recent interaction with producers and directors in the Toronto area has proven to be of great value to him in his endeavors as a producer. He is currently in the early stages of producing a number of his works.
As a producer Daniel worked on a number of broadcast projects. He also worked with others in both Canada and the United States to develop production proposal packages to produce several of his motion picture screenplays. Daniel has worked with Chum Communication and the Canadian Department of National Defence to produce a series about Canada's Military. Currently Daniel is on contract as a communication consultant to produce corporate and broadcast video projects for the Canadian Union of Skilled Workers. His latest production passion is to tell the story of Canada's Veterans in order to keep their memories of their experiences alive even after they have gone. The fact that this is a nonprofit project is a testament to his love for his craft and his country.