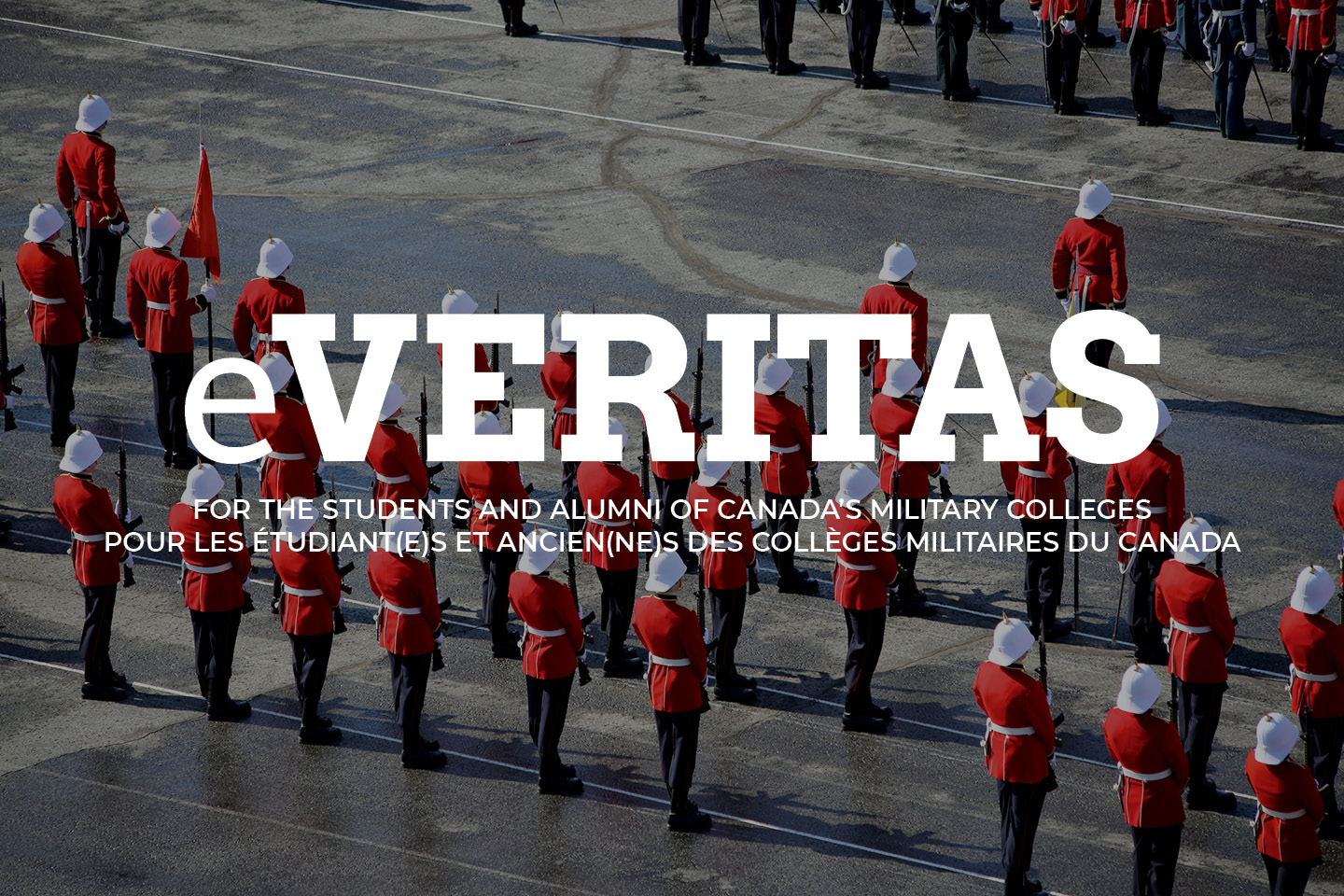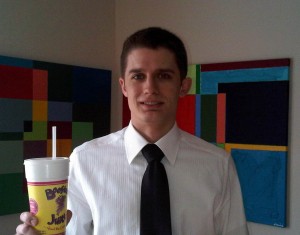 24470 Leaf Tremback (RMC 2009) has worked with e-Veritas since last September. Over this past six months he has made major contributions to not only e-Veritas but a number of other projects in and around Panet House.
Leaf has a younger brother Reed (photo on left) living and working in Toronto. Leaf was too shy to do a Q&A with us. However, Reed did sit down and shared some of his thoughts and dreams.
Reed turned out to be a good read. He is very bright; has all kinds of skills; and he is at that stage where he is looking for new challenges and new adventure. He is cut from the same cloth as his older brother in more ways than one. This translates to – one heck of a potential employee.
He doesn't mind staying in Toronto but nothing is tying him down. In short, he is ready to move just about anywhere for the right opportunity.
e-Veritas readers (read:  Head-hunters – Entrepreneurs – Business people ) who are in a position to land top talent would be wise to contact him.
Q. Where do you live and work? What do you do?
I have been living and working in Toronto for the past three years. During that time I have moved from being a part-time employee to simultaneously managing three separate Booster Juice locations, including one of the busiest campus locations in Ontario. http://en.wikipedia.org/wiki/Booster_Juice
Q. What is involved in managing three separate Booster Juice locations?
First of all, there is very little "down time" which I like. I'm very proud of the fact that I have fine tuned every aspect of each store to turn out maximum sales with minimum costs. The most important aspect of my job is giving exceptional customer service to every customer, and producing a perfect product. In order to do this I spend a lot of time training and managing my staff of 35 employees. I work hand in hand with my employees so I am able to better understand their needs in order to insure that they have what they need to be as effective as possible. I also do extensive work in budgeting, marketing, and all other store operations.
Q. What did you do prior to working at Booster Juice?
While going to school, I worked my way up in five years from a student worker to a Foreman at "The Homestead at Wolf Ridge Golf Club" in the Upper Ottawa Valley. The most satisfying aspect of this job was supervising construction projects on the new golf course while maintaining the existing course.
I also spent a summer working at the Banff Springs Golf Course, where we hosted the 2006 Telus Skins Games. I worked as an intern between my two years of post secondary studies.
Q. What is your Education background?
University of Guelph – Diploma in Turfgrass Management.
Q. How long was this course of study? What did it involve?
Two years. I studied all aspects of turfgrass management, including business and financial management, plant biology, irrigation and drainage, and equipment management. I also obtained an Ontario pesticide applicators license.
Q. Why didn't you stay working in the Golf business?
I never made a conscious decision to leave the golf industry, however due to the seasonal nature of the golf industry I found myself looking for a new challenge in the off season. My past experience with Booster Juice provided a great opportunity to build on my professional skills, while being a valued asset to the company. What was expected to be a temporary position turned out to be far more rewarding then I had originally thought. Booster Juice provided me the opportunity to learn about business and management, which has now become a passion of mine. This has kept me away from the golf industry for the past three years, however if a position became available where I could apply my managerial experience learned at Booster Juice I would definitely consider returning to the golf industry.
Q. What was your favourite subject(s) in high school?
I was fortunate enough in Grade 12 to be among a handful of students from all across Ontario selected to attend the Ontario Science Center Science School located in Toronto. I moved from my home in the Ottawa Valley at the age of 17 to attend this school. In this short but very rewarding time I studied Math and Science with some of the brightest students in Ontario. The unexpected result of this school was that it taught me more about myself and what it takes to be professionally successful.
My decision to stick with my job throughout high school, working in the turfgrass industry and further opportunities with Booster Juice, have kept me from any careers in science and engineering so far in my life.
Q. So you have a good background in math and science – what would you like to be doing in the future?
I am very eager to explore further opportunities in the work force before investing in education in science or engineering. Through my work experience I have learned that I am very good at managing people and operations. I am hoping to find a job where I can apply my ability to think on my feet in a dynamic work environment.
Q. Short term? What type of position(s) are you looking for?
I am very eager to find new and exciting challenges. I want to be working for a company that gives me the ability to apply my previously learned knowledge and to learn and grow professionally. I like being constantly faced with new challenges. I am looking for a position with the potential to grow, with dedication, commitment and hard work.
Long term? What type of positions(s) are you looking for?
In the long term I want to develop a sustainable career where I can find a balance between my personal and work life.
Q. What do you believe you bring to a new position in regards to experience, skill-set, and work ethic? In short, why should someone hire you?
As an individual who enjoys challenge, I am seeking opportunities to learn and develop my knowledge in a positive professional position. I want the opportunity to maximize my management skills, leadership skills, excellent customer service, dedication and efficiency while producing measureable results for my employer. I am an intelligent and dynamic employee who is able to easily adapt to new situations and provide solutions to many different types of problems. I enjoy working hard, and will always give my employer the best that I have to offer.
Q. Are you willing to relocate?
I would be willing to move anywhere for the right opportunity.
Q. If one or more of our readers wanted to contact you – how would they do it?
The best way to reach me is by email or phone – Reed Tremback:
(647)991-1518
xx
_______________________________________________________________________
Positions Available /

Postes disponibles
Operation manager / Directeur des operations – Boisbriand – minimum 10 years of experience (LK Industries Inc.)

Transportation Security and Traffic Coordinator / Coordonnateur, circulation et sécurité routière – Gatineau – minimum 5 years of experience (Ville de Gatineau)

Assitant director / Directeur adjoint – St-Rémi – minimum 10 years of experience (Lécuyer et Fils)

Senior Windows and Linux Server Engineer / Analyste en informatique sénior Serveurs Windows et Linux – Montreal – minimum 8 years of experience (Loto-Québec)

Chief development engineer / Chef développement – Longueuil – minimum 5 years of experience – (Réseau de Transport de Longueuil)
_________________________________________________