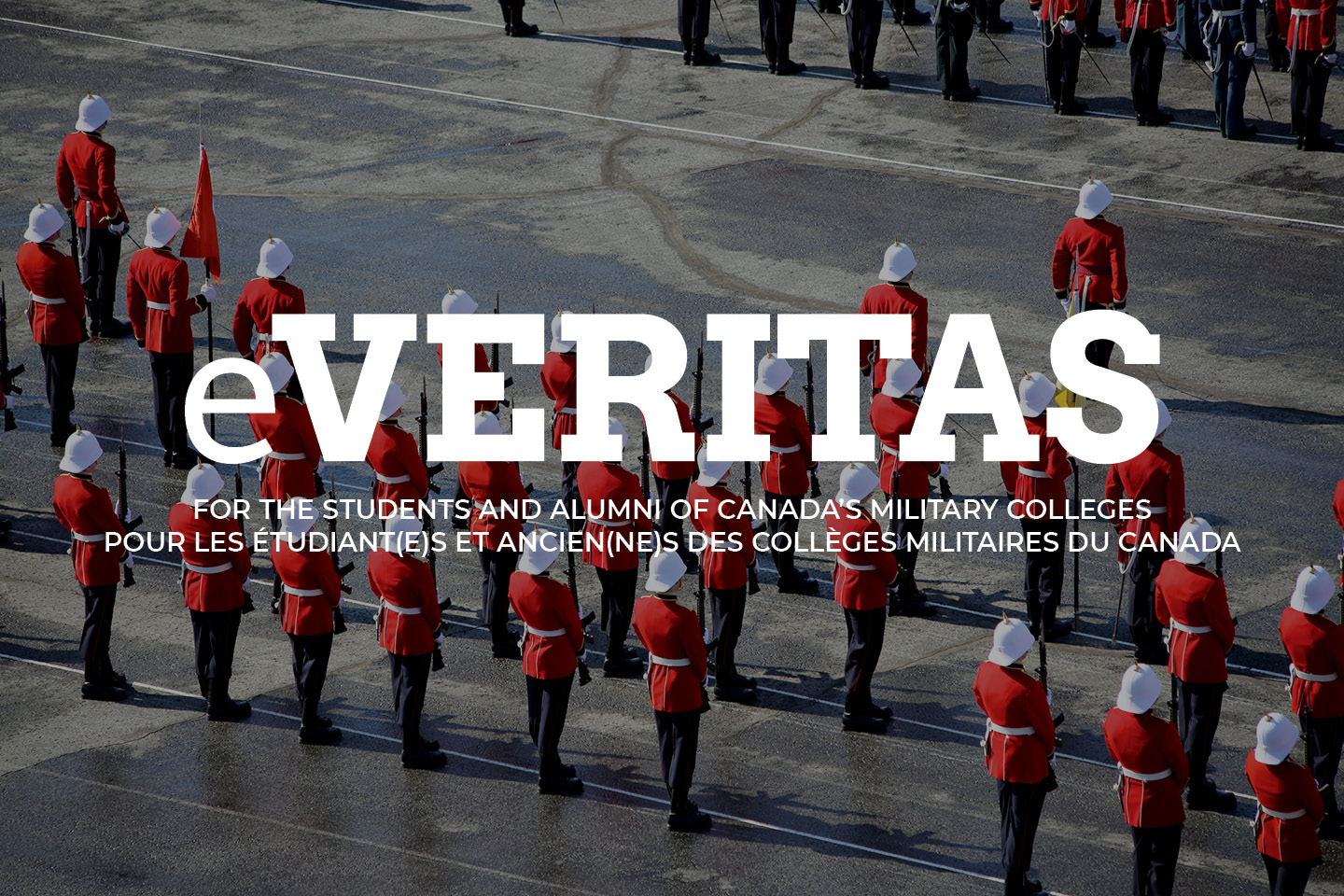 RMC and the Rhodes Scholarship.
This is another article in a series we ran in the Spring about RMC cadets and Rhodes Scholarship. In this edition, Paul Stanborough was kind enough to pen his thoughts and recollections from 24 years ago.
It is our aim that this article and past similar ones on the subject will help inspire a number of current RMC cadets to step-up and apply for the Rhodes Scholarship. College professors are also encouraged to bring the Rhodes Scholarship opportunities to their students.
…………What motivated me to apply?
In the Fall of 1984, during the first term of my fourth year at RMC I was talking to Professor Schurman, then Head of the History Department, about whether I should explore doing post-graduate work in History after graduating from RMC. Dr. Schurman asked me whether I had considered applying for a Rhodes Scholarship. I researched what was involved with the Rhodes application and told him that I didn't think I'd be a strong candidate. Dr. Schurman's reply was something along the lines of "You'll never win the lottery if you don't buy a ticket", so I decided to go for it!
In addition to Dr. Schurman, two other members of the RMC staff influenced my decision to apply: Major Lionel Byrne and General Frank Norman. Major Byrne was my Military Leadership & Management (MLM) Professor, and was an inspiration to me throughout my RMC years and beyond. I first really got to know Lionel when we took the CF Jump Course together in the summer of 1983. Dave ("Knuckles") Justice and I flew from Phase II Infantry training in Gagetown, NB to the Jump School in Edmonton to take the course, and the only other RMC member of our class was Major Byrne. Although Lionel was twice as old as Knuckles and me, he did the same rucksack runs, Airborne pushups, training in "the rack", and worked harder than all of his course mates. Lionel completed the mock tower training, but unfortunately he couldn't complete the jumps for medical reasons. His courage and cheerfulness throughout this demanding course inspired me to take on big challenges, like applying for the Rhodes. When I discussed my application with Lionel he immediately offered to write a letter of reference for me, which was an important input for the Rhodes Committee's decision process.
My third RMC referee for the Rhodes application was the Commandant, General Frank Norman. General Norman was very encouraging to me and wrote a strong letter of reference. As soon as I heard that I was chosen to be one of the two Rhodes Scholars from Ontario for 1985, he asked me to come to his office. General Norman congratulated me and committed to represent my situation to NDHQ. I didn't realize it at the time, but apparently NDHQ was very reluctant to have RMC Cadets take post-graduate studies immediately after RMC. General Norman spoke to the right people in Ottawa, and I was given permission to go to Oxford immediately after my Phase IV Infantry Officer training that summer.
Attending Oxford on a Rhodes scholarship from 1985-87 was a fabulous and formative experience for me. During that time I read Modern History under Sir Michael Howard, a noted military historian, then Head of Oxford's History Department, and Advisor to the Queen on strategic matters of British foreign policy. It was Dr Schurman who introduced me to Sir Michael and convinced him to be my tutor, even though I was only a Masters student! Beyond the academics of Oxford, I rowed for my College (St Edmund Hall), represented Oxford on the University Judo Team and fought against Cambridge in the annual Blues Match, and became the President of the Oxford University Canadian Society. I made life-long friends at Oxford from many different countries, and we are still in touch 20 years later. I also got engaged while at Oxford when Elizabeth came over from Washington, DC, and we recently celebrated our 20th anniversary!
When I finished my degree at Oxford in the summer of 1987, I was posted to 1RCR in London, Ontario. During those three years, 1RCR deployed to Cyprus for a 6-month UN Peacekeeping tour where I was the Humanitarian Officer. The opportunity to make a difference in the Cypriots' lives and the comradery in 1RCR combined to make this an incredible experience for me. In July of 1990 we were posted to FMC HQ in St-Hubert, Quebec, where I was an Army staff officer for 2 years before retiring from the CF.
For the past 16 years I have worked for several Financial Services companies in Canada and the US, running call centres and banking operations. I have been very fortunate in my career, which I attribute to the excellent education and foundation in leadership that I received at three academic institutions: St. Andrew's College, RMC, and Oxford University. I truly believe that it was because of my SAC and RMC experiences that I received the Rhodes Scholarship. The four criteria for the Rhodes (i.e., Academics, Sports, Leadership and Public Service) align perfectly with the RMC education, and I encourage more Fourth Year Cadets to apply. When I look back on my years at RMC I'm very glad that I took Dr. Schurman's advice and took the chance, because that has made all the difference in my life!
15040 Paul Stanborough (RMC '85)
____________________________________________________________
What ever happened to……8474 Gerry Walsh (RMC '70) was one of Major Danny McLeod's favourite Redmen hockey players for four years from 1966 – 70. This should come as no surprise to anyone knowing "The Major". "Gerry was a hard nosed, in your face kind of player that left nothing on the ice following a game.," stated the still robust 87 year old former RMC Director of Athletics and hockey coach.
Following graduation, Gerry spent another 30 years in the Canadian Forces.
It was not all work and no play for the newly minted EME officer early in his career. His first posting to CFB Petawawa, gave him the opportunity to continue to play competitive hockey at a high level. Petawawa Stags were members of the Ontario Services Hockey league with teams from Uplands; Rockcliffe; NDHQ; RCMP (Ottawa); and Kingston. This was arguably the top calibre military hockey league in Canada during the early part of the '70s.
The young Lieutenant quickly earned a well deserved reputation throughout the league as one of the best two way forwards and as a consistent scorer. His gritty play so impressed opposition coaches that when winning teams from the Ontario Region were looking for players to bolster their teams heading to the Canadian Forces Nationals – Gerry was often called to augment. He never let them down.
Readers who remember Gerry from his RMC days will realize and not be surprised that he would work just as hard, if not more so as an EME officer. "Commanding Troops was a privilege and an honour," says the personable retired Colonel.
Among his CF highlights:
Maintenance Officer – 2RCHA Petawawa;
Maintenance Company Commander – 73 Service Battalion. Ismalia, Egypt;
Exchange with US ARMY – Tank Automotive Command, Warren Michigan; and
Commanding Officer – 1 Service Battalion, Calgary.
Professional life after the CF for Gerry?
• Director Business Development – ATCO Frontec Corp, Ottawa
• Vice President and General Manager – ATCO Frontec Europe, Budapest, Hungary
• Vice President International Operations – ATCO Frontec Corp, Ottawa.
We last ran into Gerry during the 2004 University Cup Hockey Championship which was hosted by UNB in Fredericton, NB. Gerry was there following his son, Ryan who was playing for St. Francis Xavier. SFX won the national championship. Ryan was the best forward in the tournament. By coincidence, Major Danny McLeod who followed the championship closely on T.V. remarked – "Ryan reminds me a lot of his Dad, however, I wonder where he got the soft hands around the net? Must have been from his Mom."
These days Gerry and Patricia, the young lady he was courting during his RMC days and who has been his wife all these years enjoy time with their two grandchildren.
Best three memories from his RMC days?
"Worked hard and played hard; Life long friends; and Sunday morning hockey practice with Danny McLeod after a losing weekend."