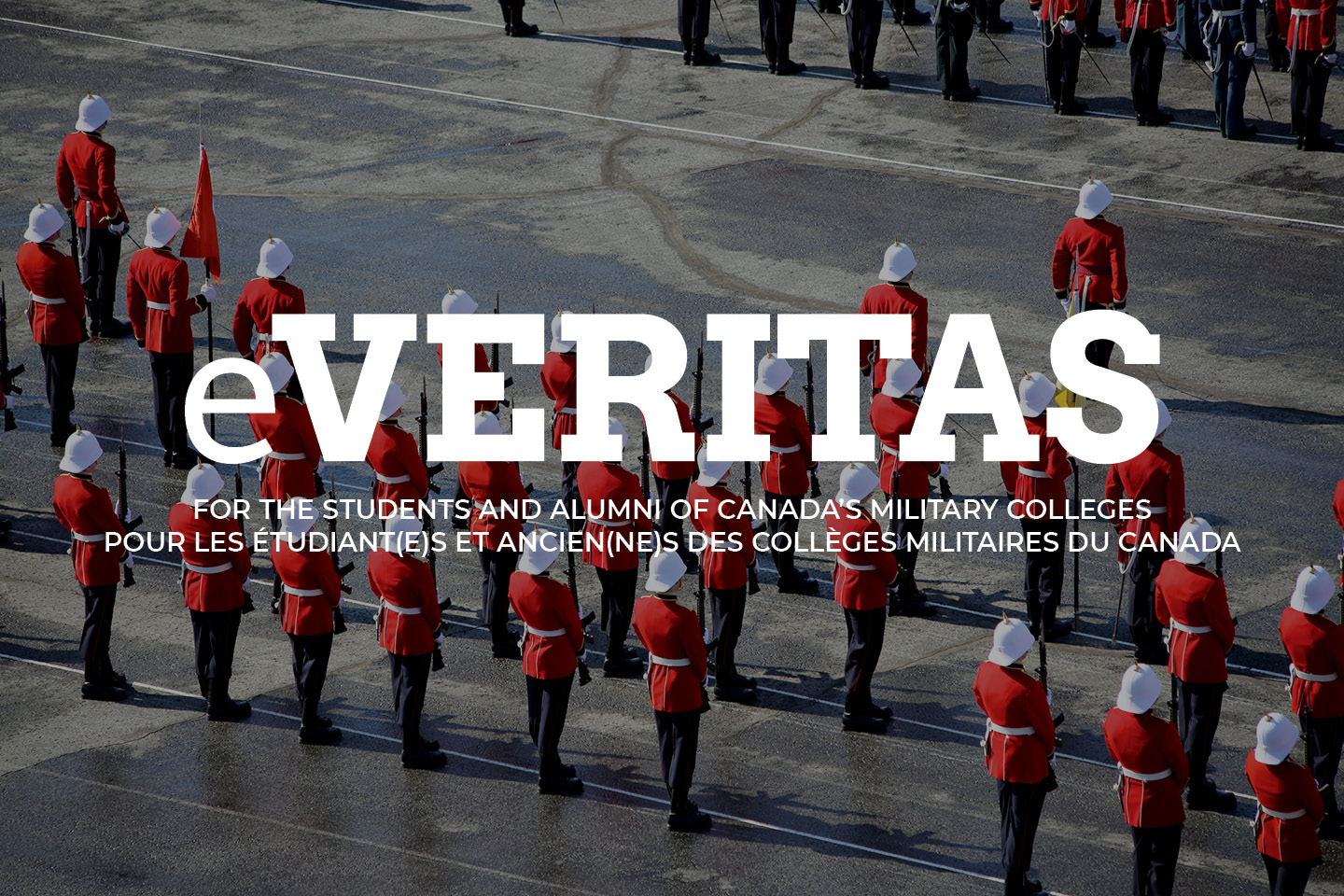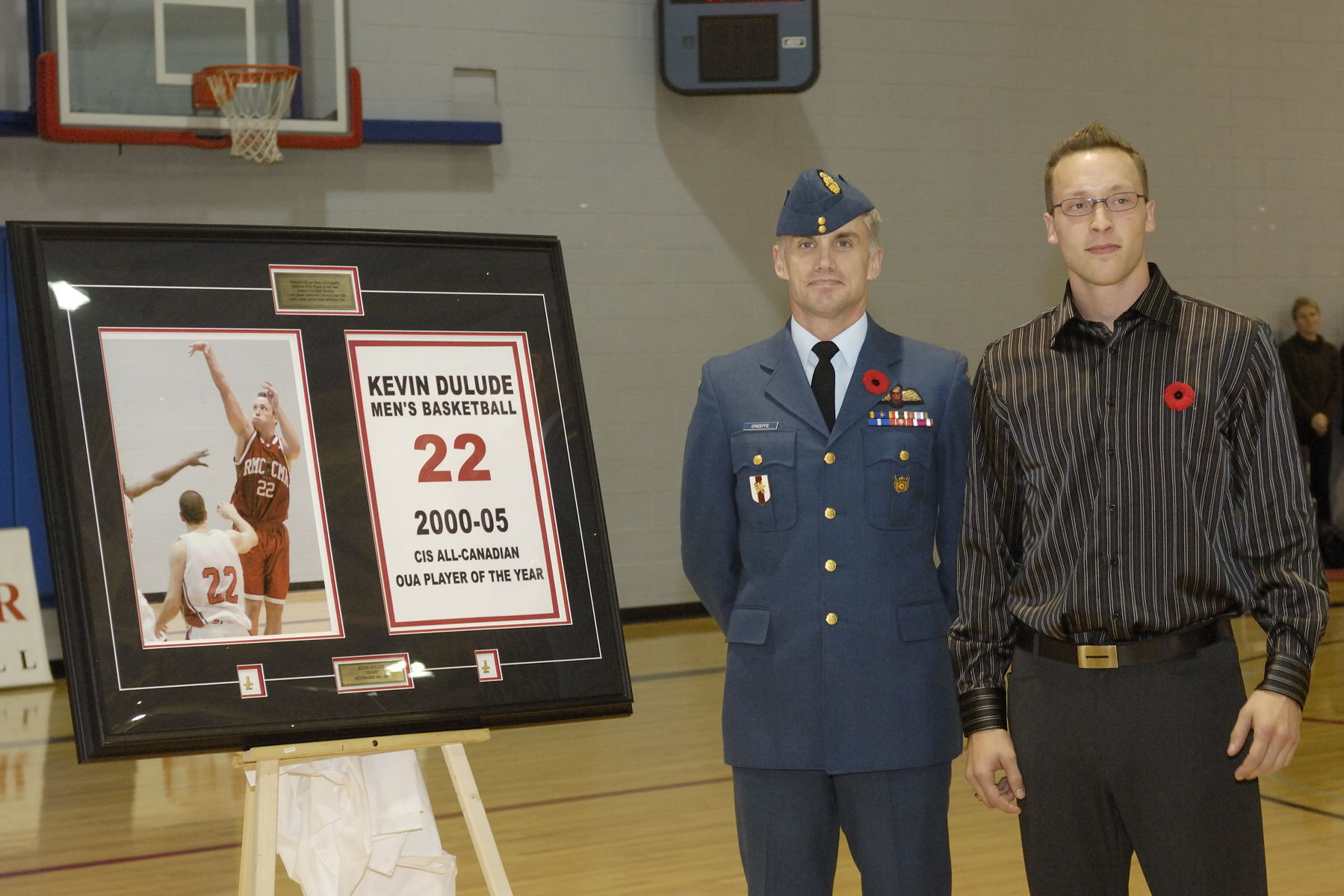 Recently RMC honoured 22909 Kevin Dulude (RMC '04) with an elaborate ceremony by retiring his men's basketball jersey # 22. Kevin is the first former athlete in the history of RMC Athletics to be so honored. The Orleans Ont. native is the only Canadian Interuniversity Sport (CIS) men's basketball player to ever record at least 2,000 points and 1,000 rebounds in a career. One only has to read the last two issues of e-Veritas (Top Story) to gain an appreciation of all what he accomplished on the basketball court while he attended a RMC.
Currently another basketball player – this one on the RMC women's team – although not quite in the Dulude neighborhood in career points and career rebounds, she is certainly in the vicinity.
We are, of course, are referring to 23803 Jennifer Donofrio (RMC '07) a 2006-07 All Canadian Academic All Star and the 2007 Kelly Gawne Memorial winner, who is currently pursuing a MBA. We first met Jennifer with her parents back in the early months of 2003 when women's basketball coach Brad Schur who recruited her heavily requested our assistance in mentoring her through the complicated CF application process. Like Dulude she was a pleasant to work with and as they say – the rest is history.
Commencing this basketball season Jennifer has:
1,185 career points (2003-present) *ranks her 8th in OUA history;
544 career rebounds (2003-present) *ranks her 9th in OUA history;
She is certainly well within pace to break the current OUA all-time scoring record (1,369 points). However, Cassandra Carpenter from Laurentian is also playing her fifth year this season, and her career point total after 2006-07 was 1,259 points. So although Jen may break the existing mark, Carpenter may have broken and set a new mark by that time. It will be interesting to follow.
Still, Jennifer finishing second overall points in OUA history would be no small feat.
We are very proud to have been a small part in helping both Kevin and Jennifer make it to RMC.
For all OUA upcoming games & results go to http://oua.ca/
Log on to your sport of interest.
Regular readers may notice a few more photos & extra short "profiles" in this edition. We continue to try and present the best product that we can each edition. We wouldn't be able to achieve our aim without the consistent tremendous support from Victoria Edwards – she continues to flood us with – "where are they? profiles" and other interesting articles. II Year, Ian Boughton has really been filling the big shoes in a big way left by IV Year Kayne Carr – Ian's extra effort in the layout and design of articles and the many photos is very much appreciated.
A sincere thank you to the many readers who have stepped up and have either taken a life or renewed their membership to the RMC Club in recent months.
It would be really nice if a large number of you also stepped forward in this regard.
Bill & Rolande Oliver