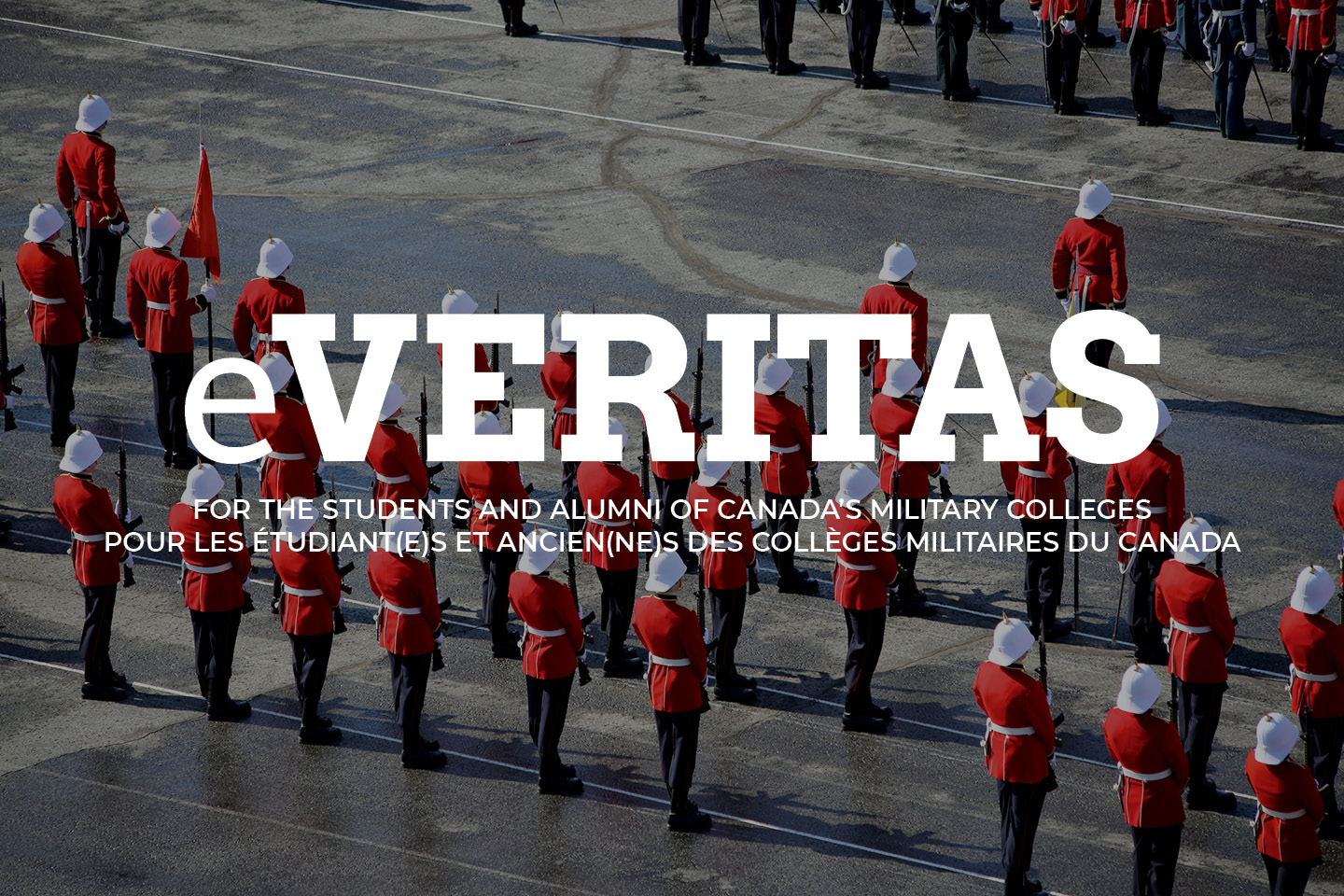 Hockey Paladins Split Weekend Games:
RMC 4 – Ryerson 3 (OT)
Friday saw the red-hot Paladins erase a two goal deficit following the second period and win 4-2 in OT. A third period power play marker by IV Year David Thebault at 16:49 tied the game and sent the SRO home crowd into a near frenzy.
II Year, Mike Soros, was the hero once again as the highly skilled Ottawa forward, beat his Ryerson counterpart in the corner, in a classic "one on one" battle, with time running out in the scheduled five minute sudden death over-time period.
Roman Srutek was the offensive leader with a goal and two assists. Soros also added a helper in an earlier marker to go with his game winner. Josh Fudge also scored a key goal. Paul Bradley maintained his better than a point a game pace with two set-ups. Richard Lim earned his fourth assist of the early season. Goalie, Matt Harney was not too busy but came up big – when required, turning aside 21 of the 24 shots directed his way.
U of T 6 – RMC 3
A third period miracle was not to be on Saturday. U of T put their foot to the RMC jugular and held off any chance for the regular Paldins story-line late game heroics. Trailing 4-2 going into the third stanza, Paladins narrowed the lead to just one in the first minute of play – 1:10 to be exact. However, the "Blues" from hog town answered at 4:50 and drove home the final nail at 19:59 into an empty net, after Coach Adam Shell in a desperate attempt to tie the game pulled his goalie Adam Briggs for an extra forward.
Paul Bradley scored on a first period penalty shot. Jeffrey Oke and Richard Lim each added singletons. Mitch Monette, Rob Graydon and Josh Fudge all added an assist each. Adam Briggs made 42 saves of the 47 shots fired at the net. RMC managed a total of 30 shots at the U of T goal. The Bradley goal was his second of the season, and added to his 13 assists, he now sits tied for top spot in the OUA scoring race.
Don't forget the Paladins are in Ottawa this weekend. If you are in the area drop in and witness some great OUA hockey.
http://oua.ca/sports/mhockey/schedule/
Whig Standard article: http://www.thewhig.com/ArticleDisplay.aspx?e=760368&auth=Brock+Harrison
The Women's basketball opened up at Queen's University and fell 88 – 54. This is a big improvement over the opener from last year which was 78-35 and huge gain from the 85- 24 drubbing in the 2005/06 tip-off.
Another bright spot for the RMC women – a total of nine different players' registered points on the score card. 2005 / 2006, Kelly Gawne Cup winner and now a RMC, PG student, Jennifer Donofrio led the way with 17 points. III Year, Jackie Geiger added 10 while Arleta Jurek had 6; both Kim Egert and Anna Dupuis were right behind with 5 each.
A trio of players added 3: Cassandra White, Stephanie Stone and Julie Lasalle. II Year, Chemical Engineering Officer Cadet Kim Hymers rounded out the RMC scoring with 2 points.
http://oua.ca/sports/wbasketball/
The Men's basketball team will open up their 2007 /08 season this Friday in the much heralded game which will see the retiring of Kevin Dulude jersey #22.
http://oua.ca/sports/mbasketball/schedule/

The Men's & Women's volleyball teams both took it on the chin going down in straight matches in which they competed over the weekend.
http://oua.ca/sports/wvolleyball/schedule/
http://oua.ca/sports/mvolleyball/schedule/
Special thanks once again to Victoria Edwards and all her efforts in keeping us supplied with relevant articles. II Year, Ian Boughton has stepped up over the past couple of weeks and has provided some very timely help in ensuring our layout maintains a professional look and we meet our deadlines.
Bill & Rolande Oliver