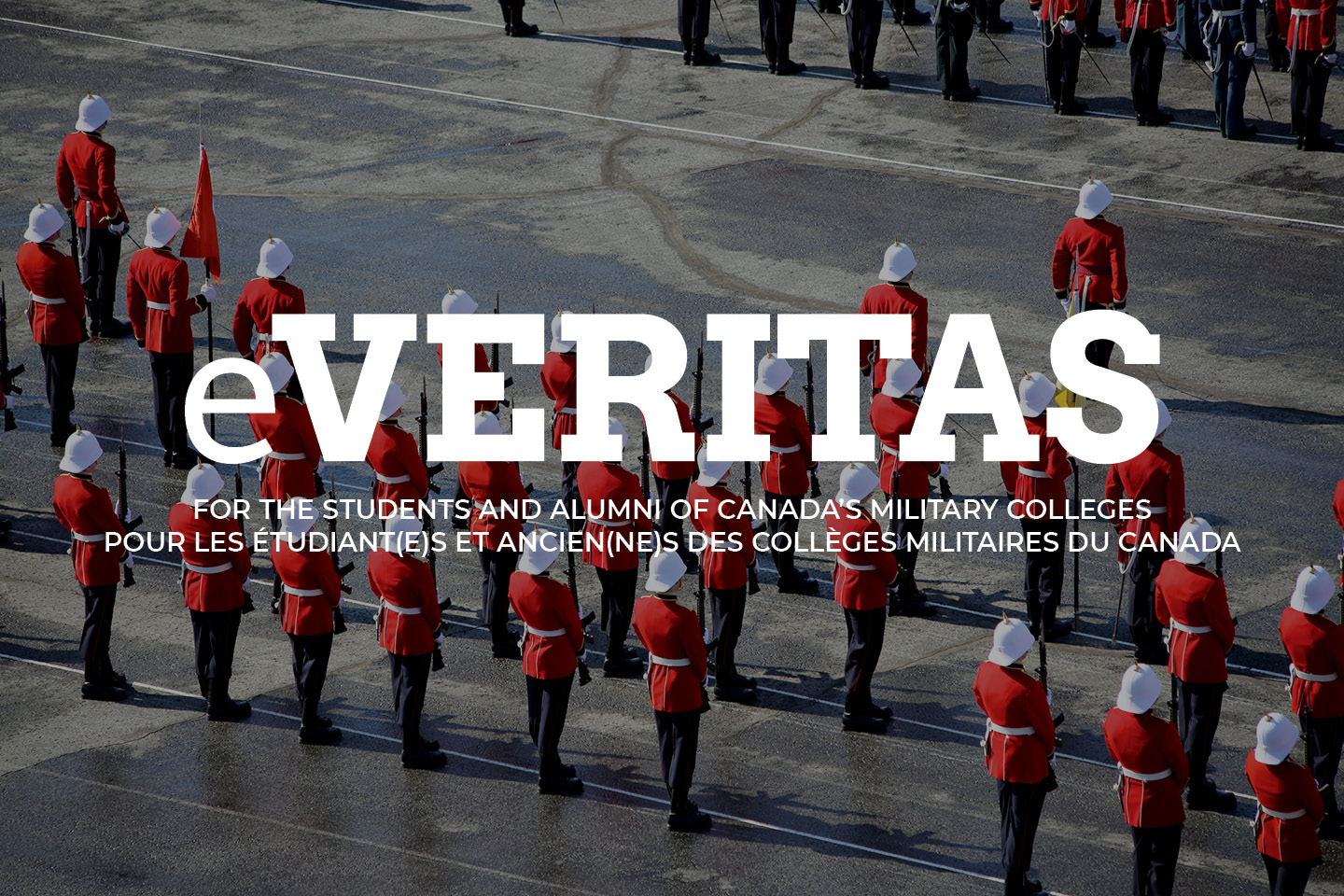 Flashback: Queen's woman gives RMC unexpected preview of 1980
Were the first 32 upstaged?
**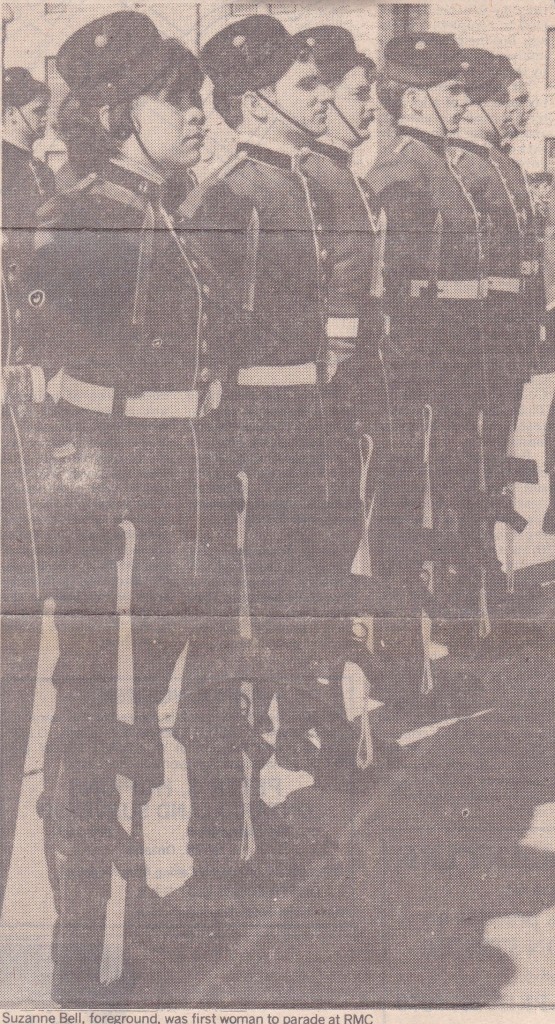 FLASHBACK: Back in late 1979 shortly after the official announcement that women would be enrolled at Royal Military College of Canada starting in the 1980 school year, unnamed officer cadets took it upon themselves to get a head start on the recruiting process.  A young lady from Queen's University (obviously a good sport) dressed in scarlets with a Canadian Army FN rifle joined them on the parade square for a commandant's parade.
For more details on this great skylark
Submitted by former Director of Administration – 11564 Doug Southen
 Anyone out there that can shed more light on this hoax?