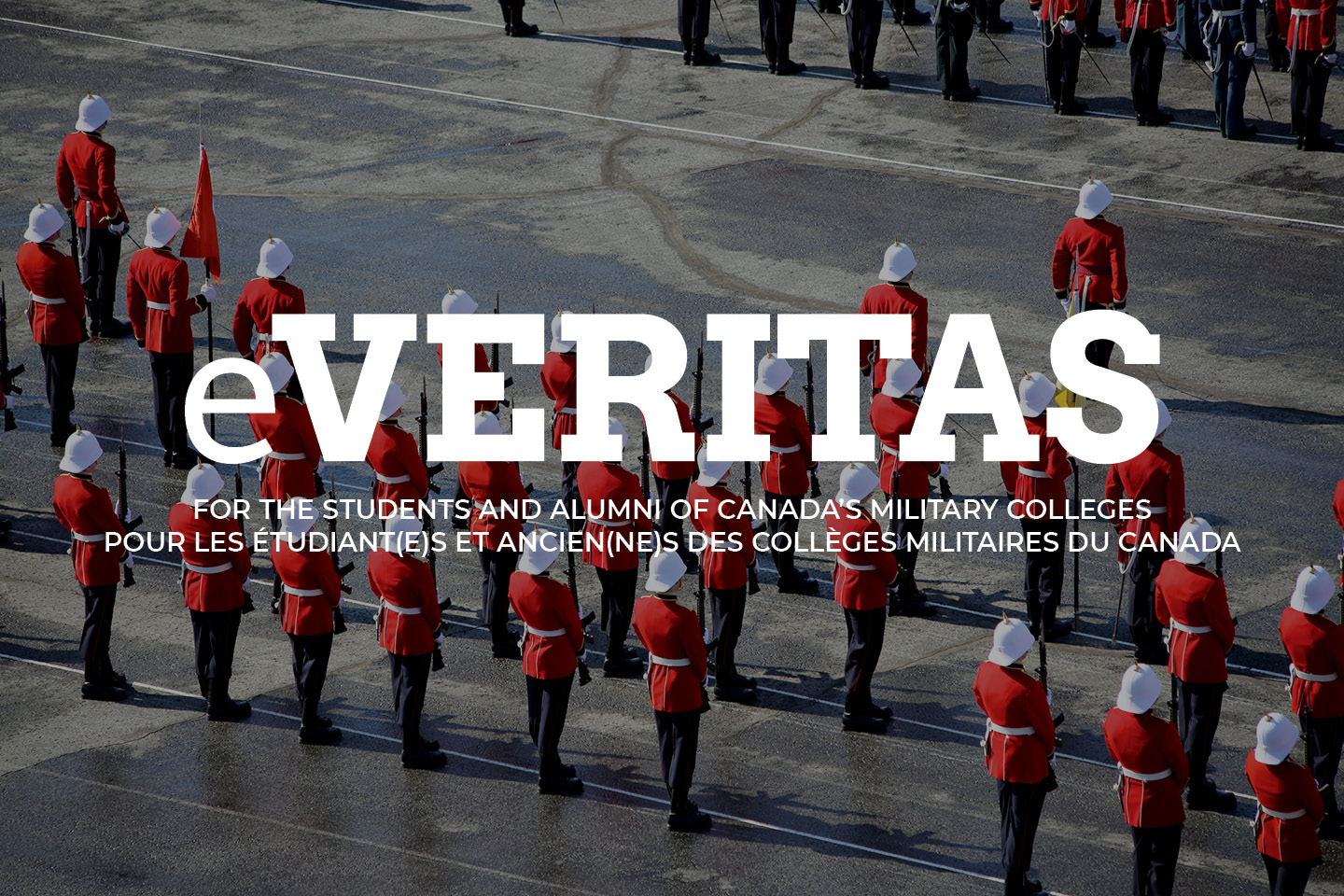 Rhodes Scholars – Ex CadetsThis is the second installment, in short series of articles – In Their Own Words

Lousy Point is a location on the MacKenzie River delta not far from Tuktoyaktuk. The photo was taken on the ice-road at about minus 30C (no wind), while 5417 WK (Bill) Megill (CMR RMC 1962) Rhodes Scholar 1962 was checking emergency satellite communications en route from Inuvik to "Tuk" for a negotiation session with the Inuvialuit.
By: 5417 Colonel (ret'd) Bill Megill (CMR RMC '62) Rhodes Scholar 1962
I left RMC in May 1962 and went straight to regimental duty in Wainwright for the summer, returning to RMC to do some work in the Physics Department to get me ready for D.Phil studies at Oxford. Over the summer it became clear to me that I wanted to stay in the Army for a career, so I decided not to do the D.Phil since if I did I would more than likely end up on some specialised staff and would never be allowed back on regimental duty. The Warden, Bill Williams, who had been Montgomery's Chief of Intelligence in World War II, was very patient with me, and allowed me to read Modern Languages, namely Russian, and I later added French.
I left Oxford in the summer of 1965 and went straight to regimental duty in Germany, where I endeared myself to the Intelligence staff by having Krasnaya Zvezda, the Red Army paper, delivered to the Officers' Mess on Sundernallee in Iserlohn. Fortunately I had served with the Brigade Intelligence Officer in Wainwright during the summer of 1962.
During the following 28 years in uniform I enjoyed myself thoroughly. Inter alia I: commanded A Squadron of The Fort Garry Horse on the last major chemical warfare exercise in Suffield in 1968, commanded Escadron D, 12e Régiment Blindé du Canada" in the Eastern Townships during the October Crisis in 1970, commanded Lord Strathcona's Horse (Royal Canadians) in Calgary from 1977 to 1979, ran a Field Firing Unit in Suffield in 1985 that, using live fire and manoeuvre by infantry, tanks, artillery and air power, took combined arms training in the Canadian Forces to a level higher than it had been during all my previous service, and in 1990, as Military Advisor to the Canadian Delegation to the negotiations on Conventional Forces in Europe, helped to negotiate the Treaty on Conventional Forces in Europe as the Military Advisor to the Canadian Delegation, and in the process delivered the Canadian Order of Battle in Europe to my Soviet counterpart and received from him the very much more substantial Soviet Order of Battle document.
5417 WK Megill (Bill) (CMR RMC 1962) Rhodes Scholar 1962 and Susan his wife of 41 years during a trip to Wakefield on the steam train to celebrate their 38th wedding anniversary in 2005.
I retired in 1993, and asked my wife Susan where she would like to live. She having selected Ottawa, I joined the public service in the Solicitor-General's Secretariat, working on Counter-Terrorism. I believe I was the last person to benefit from the famous "khaki parachute".
I moved to the Department of Indian Affairs and Northern Development in 1995 as a negotiator on land claims with First Nations in British Columbia and then with Métis in the Northwest Territories. I subsequently changed to negotiating self-government, first with First Nations in Saskatchewan and Manitoba, and more recently with First Nations and Inuit in the Northwest Territories. I should point out that the fact of having been an Army officer, while it hasn't necessarily endeared me to the First Nations, Métis and Inuit negotiators, has led to my being trusted as a man of his word, which in the current climate of institutional mistrust is an attribute that the Canadian Forces should be taking great pains to preserve.
5417 Colonel (ret'd) Bill Megill (CMR /RMC '62)