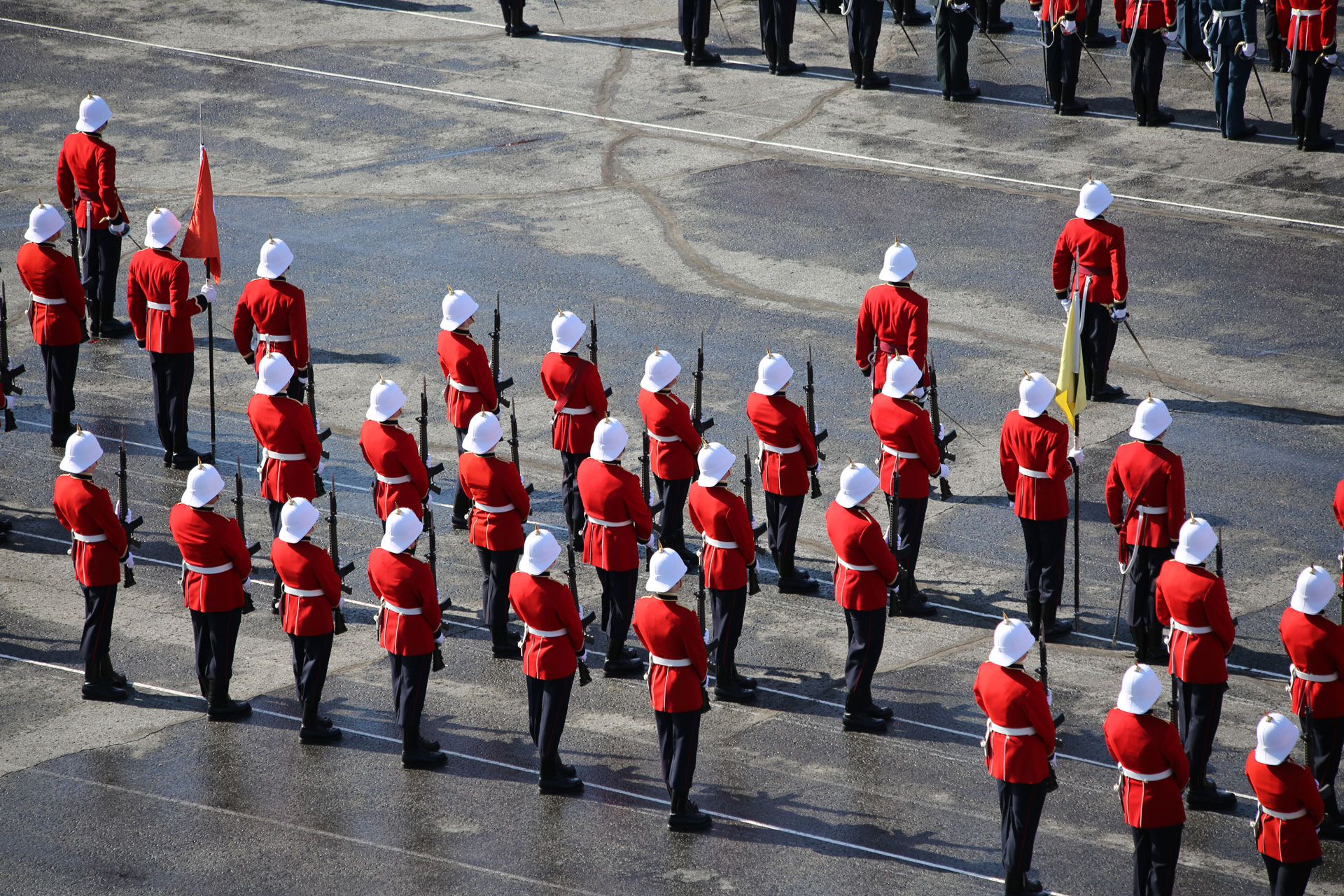 Dr. Wolfgang Ernst Eder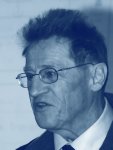 Years at RMC:
1981 – 2000: full-time
2006:  part-time contract
Position(s) at RMC:
July 1981 – June 1987                        UT-3                       Associate Professor of  Mechanical Engineering
July 1987 – June 2000                        UT-4                       Professor of Mechanical Engineering
Jan 2001 – Dec 2006                          UT-4                       Sessional Instructor, Mechanical Engineering
Jan 2004                                                                            Professor Emeritus
Background prior to RMC:
Nov 1951 – Jan 1953:  Motomuli, Hacker & Co. K.G., Vienna, Austria, as Detail Designer (Teilkonstrukteur) on tractors and auxiliaries for Alpine forestry.
Feb 1953 – Sep 1956:  A.E.G.-Union, Vienna, Austria, as Design Engineer (Konstrukteur) on power transformers and auxiliary equipment.
Oct 1956 – Sep 1957:  Ing. O. Ruthner K.G., Vienna, Austria, as Design Engineer (Konstrukteur) and section leader on steel strip acid pickling plant.
Sep 1957 – Sep 1961:  The English Electric Co. Ltd., Liverpool Works, U.K., as Senior Draughtsman on power transformers and auxiliaries; seconded to Stafford Works, Jan. 1960, as Design Draughtsman for on-load tap-changer development; returned to Liverpool Works, Jun 1960, as Development Engineer on power transformers.
Oct 1961 – Dec 1967:  University College of Swansea, Glam., U.K., as Assistant lecturer in the Department of Mechanical Engineering; promoted to Lecturer in Sep 1962.
Jan 1968 – Jun 1977:  The University of Calgary, Alberta, Canada, as Associate Professor of Mechanical Engineering.
Jul 1977 – Jun 1981:  Loughborough University of Technology, Leics., U.K., as Lecturer in Engineering Production.
Your most memorable RMC moment:
Promotion to full Professor, without PhD, based on publications as assessed by a Committee of Deans at RMC.
Post RMC background: What have you been doing in retirement?
Papers in conferences:  Dubrovnik, Jurata, Barcelona, Paris, Pilsen, Ljubljana, Vienna, and Halifax, Toronto, Kananaskis, Winnipeg.
Book: W.E. Eder and S. Hosnedl, Design Engineering: A Manual for Enhanced Creativity, Boca Raton: CRC-Press, 2007, ISBN: 978-1-4200-4765-3.
Continuing to teach Scottish Country Dancing to May 1008.
Golf, walking, …
You best career move?
Joining RMC in 1981 was the best move I made in my career. Shortly before that, I made definitive contact with Dr. Vladimir Hubka, then living in Zürich, Switzerland, and cooperated with him until his illness in 2002 – and from then I have carried his work forward to new improvements, see the book and papers in conferences mentioned above.
_____________________________________________________________________________________________
B. JOHN PLANT, OMM, CD, NDC, FIEEE, FEIC, FCAE, P. Eng., PhD, DEng

Dr. Plant served as Principal of the Royal Military College from 1984 until his retirement in July of 1999. He has taught at the college since 1965 and was Head of Electrical Engineering 1967 – 70 and Dean of Graduate Studies and Research 1970 -84.
He studied at the Royal Military College of Canada, Kingston, Ontario 1953 – 55 and the Royal Naval Engineering College, Plymouth, England 1956 – 58 and 1959 -60, received his Ph.D. in Electrical Engineering at the Massachusetts Institute of Technology 1962 – 65 and is a graduate of the National Defense College 1971.
He is a retired naval Captain decorated with the Canada Decoration and bar, the Queen Elizabeth Silver Jubilee Medal and the Order of Military Merit. He served on HMCS St Laurent, HMCS Chaudiere and HMCS Outremont all on the East Coast and as a Midshipman 19955 – 56 in the First Submarine Squadron, Royal Navy in Malta. He was a military member of the RMC Faculty 1865 – 70 where he retired from the Regular Force. He subsequently served in the Active Naval Reserve as Commanding Officer, HMCS Cataraqui 1975 – 84.
As a professional engineer is a recipient the Professional Engineering Association of Ontario (PEO) Citizenship Award, the Institute of Electrical and Electronics Engineers (IEEE) Centennial and A.G.L. McNaughton medals and the Engineering Institute of Canada 's (EIC) John B. Stirling Medal. He is a Fellow of the Institute of Electrical and Electronics Engineering, the Engineering Institute of Canada and the Canadian Academy of Engineering.
Dr. Plant served on the International Association of Continuing Education and Training Board of Directors (1996-2002) and as Treasurer 1999 – 02.
He was the founding vice-president of Kingston's Advanced Technology Education Consortium (1997-99) and its president (1999-2002) and was a founding Director of Registered Engineers for Disaster Relief Canada.
He has been the Executive Director of the Engineering Institute of Canada since 1999, the President of the Royal Military College Foundation 2005 – 2008 and the Vice Chair and now Chair of the St Lawrence College Board of Governors since 2003. He is currently the President of the Kingston Branch of the Navy League of Canada, Kingston Branch. He has been involved in numerous volunteer activities throughout his working life.
Dr. Plant his wife Kay and son Michael have lived in Kingston, Ontario since 1965. Their children Lawrie, Kevin and Kirsten live respectively in France, Toronto and California.