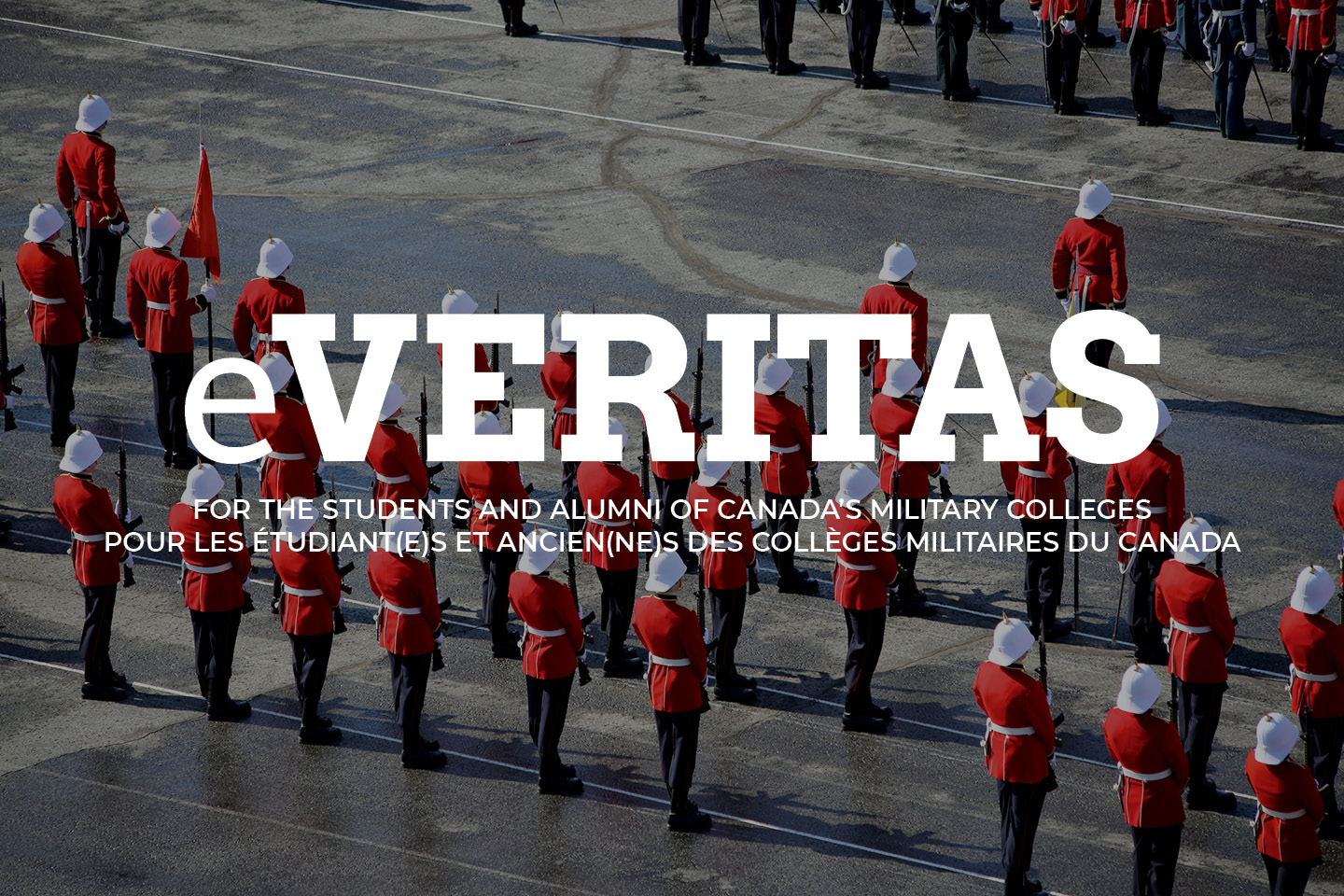 From RMC To Bay Street
By: Stephanie Ochej
More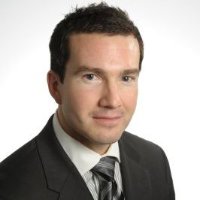 When 21745 Brendan Clancy first set foot onto RMC's campus as a grade 10 student on a tour, he was terrified. "The place scared the colour out of me at the time," he admits, mostly on account of all of the severe, barracks-looking buildings and the displays of strict military discipline. And for the young man, all of this severity was likely amplified through the lens of the cold, grey November weather he says they were experiencing that day. It says a lot about him as a human being then, that he was able to see past that fear and especially at such a young age. Despite all of the doom and gloom of the place, Clancy says he could tell "that attending RMC would lead to not only a good degree, but also a lot of other intangible skills that one wouldn't get at a regular university."
Having really overcome that initial fear, Clancy attended the College from 1996-2000, earning a degree in Computer Engineering. While at the College, he was goaltender for the varsity hockey team during his first two years. Throughout his time there he also served as Cadet Squadron Sports Officer, 1st year Section Commander, and Deputy Cadet Squadron Leader.
RMC can be very challenging for new cadets who—while at the college—are tested and pushed out of their comfort zones on a regular basis. Clancy probably understands this better than most, since he was pushed out of his comfort zone and on to national television. When asked about one of his funniest memories from his time spent at RMC, he says that it all started in his first year when his teammates on the hockey team somehow found out that he had been known to breakdance from time to time. Of course, after word got out everyone on the team wanted a demonstration, and Clancy reluctantly agreed that he would show them all his breakdancing prowess if they won their next game. Sure enough they did, he put on a little performance for the team, and hoped that that would be the end of it. Of course, it wasn't: Clancy was in attendance with the hockey team about a "month or so later at the RMC pep rally held in advance of the West Point weekend" and he was very surprised when he heard the master of ceremonies announce that a first year cadet would be coming up to breakdance for everyone. Before he fully understood what was happening, his team picked him up, carried him to the centre of the gym, and left him there. "By that point," Clancy goes on, "there was really nothing to do other than to perform for the crowd." The best part? A video crew from the TV show The Fifth Estate was there to film the game and included Clancy's breakdance in their national broadcast.
Once he graduated from RMC, Clancy served for 7 years as a Signals Officer in the Regular Force. This time included a deployment to Bosnia and Herzegovina in 2003 as the Electronic Warfare Troop Commander, and one in Afghanistan in 2006 as the Plans Officer for the Multinational Brigade Headquarters and Signal Squadron and as the Team Leader of the Electronic Countermeasures Cell. He also did a stint in the PPCLI, and finished his time in the Regular Force as a staff officer in Ottawa posted to Canadian Forces Operational Support Command (CANOSCOM).
After leaving the Forces in 2007, Clancy completed a three-year law degree at the University of Ottawa. Once he had graduated in 2010, he began articling at a law firm (which Clancy describes as "the equivalent of the Forces' "On the Job Training"') and became a licensed lawyer in 2011. One is reminded how capable and how hardworking the lawyer is when he describes his transition into civilian life and law school as "particularly easy" and says that "the pace of life was much more relaxed" compared to RMC.
Nowadays, Clancy is working as a lawyer on Bay Street in Toronto. He "[practises] in the area of commercial litigation, which involves, among other things, disputes over contracts and shareholder disputes." The lawyer is expansive when asked which skills and lessons he learned at RMC that he still applies to his work today. In particular the leadership, management, and organizational skills that are ingrained in RMC cadets really come in handy for the Toronto resident. He is also thankful for the ability to plan and execute tasks efficiently. "At RMC, we learned not just about how to pass a test, but also how to get things done," he says. Clancy says he finds himself going through the processes they learned at RMC every time that he gets a new litigation file, which "not only sets a clear direction from the outset but can also save the client money in both the near and longer term."
One of the things Clancy misses while living in Toronto is having a large military presence around him, which he says is lacking a little in the city. However, he does manage to catch up from time to time with some former classmates who are now taking courses at the Canadian Forces College in the city. The litigation lawyer is also a member of Treble Victor Group, which is "a group composed of ex-veterans who are now "Captains of Industry." Clancy explains that the only requirement for joining the group is military service, and that though it's not limited to ex-cadets, "there are a number of ex-cadets in its ranks that [he gets] to catch up with about once a month."
Let's hope for Brendan's sake that none of his Bay Street colleagues are reading this and want to see a demonstration of his now famous breakdancing skills!