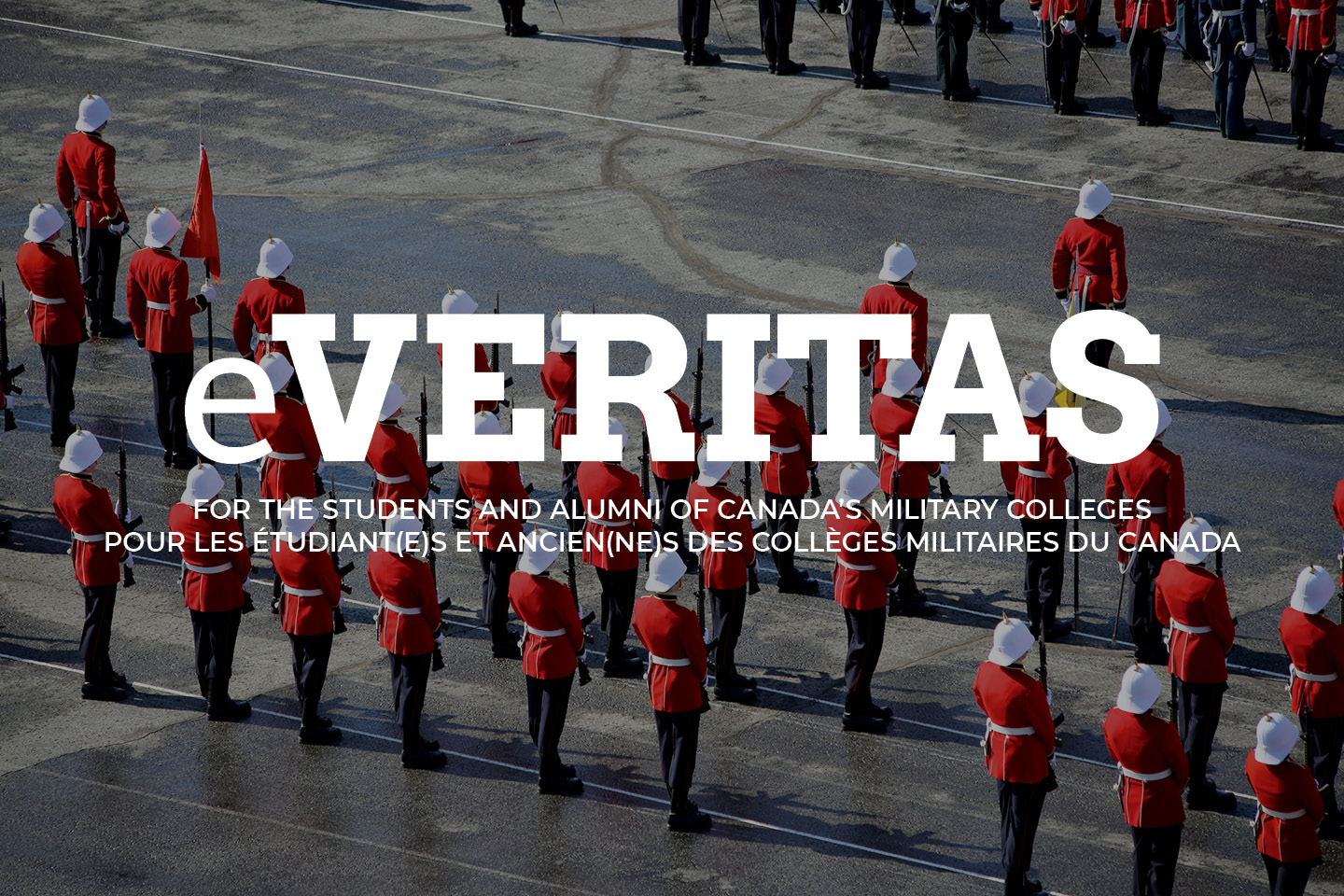 Life & Times of Prof. Helmut Binhammer @ RMCC & Beyond
This is the first in what we hope will be a series of articles on former Profs from all three military colleges. This interview was carried out by E3161 Victoria Edwards.
More
e-veritas: When were you on RMC faculty? What were your college duties?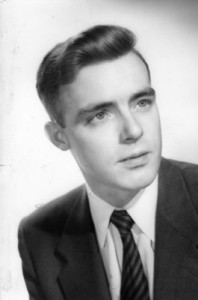 Prof. Helmut Binhammer: I started at RMC as a lecturer from 1955-1958 and was,an Assistant Professor in 1961-1966, an Associate Professor in1966-1973, and a Professor in 1973-1993. Upon retirement in 1994 I became a Professor Emeritus of the College. I was Head, Department of Political and Economic Science, 1976-1980 and Dean of Arts in 1980-1990. I served as Chairman of Textbook Committee, Entertainment Committee and member of Graduate Studies Committee, Library Committee and other Departmental and College Committees.
e-veritas: What did you mainly teach?
Prof. Helmut Binhammer: I lectured in the Department of Political and Economic Science. My principal areas of teaching were Money and Banking; International Trade and Finance; Macroeconomics; Financial Markets and Institutions and Principles of Economics.
e-veritas: What were your areas of research interest?
Prof. Binhammer: My research interests were central banking and the money supply, commercial banking, financial infrastructure and regulation, the residential mortgage market, and foreign exchange rate systems. My research activity was closely related to my teaching and consulting assignments with the United Nations, the World Bank, the Central Mortgage Housing Corporation and the then Economic Council of Canada.. I wrote and co-authored 12 books which included the textbook Money and Banking and the Canadian Financial System,8th ed. Methuen, Toronto 2001.
During the 1959-60 academic term I was seconded by the Canadian International Development Agency to be the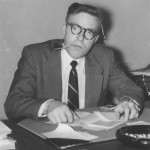 Canadian representative with the Economic Research Bureau at the University of Dar Es Salaam in Tansania. In 1971, I returned to the Bureau to collate my research there for publication of my book, The Development of a Financial Infrastructure in Tanzania, East African Literature Bureau,Nairobi,1975.
e-veritas: Where did you go to school?
Prof. Binhammer: Let me start by telling you that I was born in the Argentine where my parents had migrated from Europe to start growing cotton. However, after a few years of drought and insect infestation gave up and left for North America. My three brothers and I where brought up in my father's Lutheran Parish in Normanby Township, Grey County Ontario. We attended a one room public school in the country,a 15 minute walk from the parsonage. This was followed with high school in Hanover and New Hamburg.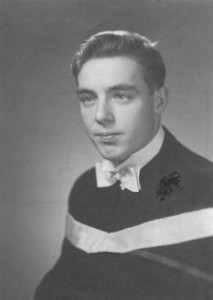 In1945 I registered in a general arts program at Waterloo college ,which was affiliated with the University of Western Ontario that granted me a BA degree in 1948. Graduate studies in economics followed at the University of Toronto and my master's degree was completed at Queen's University in 1957.In April 1961 I was awarded a Ph. D by McGill University. One of the more interesting educational and social experiences was my year as a member of Course XXXVI of the National Defence College in Kingston
e-veritas: You have worked in the public and private sector. Any highlights?
Prof. Binhammer: I started out at Waterloo College in 1950 as Bursar and Lecturer. During my five years at the college I also was Acting Registrar and Business Administrator. After leaving the College I was a member of its Board of Governors. I was Teaching Assistant at McGill University 1960-1961. I have consulted for Canada Mortgage and Housing Corporation, Economic Council of Canada, United Nations, World Bank, Canadian International Development Agency, and Ontario Credit Unions.
I was in East African Tanzania as a Special Lecturer, United Nations Statistical Training Centre 1968-1969. In summer 1971, I had a special assignment in East Africa for Canadian International Development Agency. I was a member Financial Markets Study Group, Economic Council of Canada from 1973-75, 1980-81. I was a Member, United Nation Commission on Transnational Banking 1977-78. I served as Technical adviser World Bank, to Tanzania Presidential Commission on Banking and Monetary Reform
e-veritas: You won a number of honours and awards ?
Prof. Binhammer: I was an Earhart Fellow, 1959-60.I garnered the usual academic research awards and grants to conduct my research and to attend conferences and meetings
e-veritas: What do you remember most of your years at RMC?
Prof. Binhammer: The highlight of my years at the College was to be associated with a superb academic faculty and military staff together with outstanding cadets.The names of our graduates and their distinguished contribution to the military and public life in Canada can fill the pages of Veritas. To Paraphrase Jack Dacey,we enjoyed a very civilized academic and social environment at RMC
e-veritas: You were selected for the Ontario Volunteer Service Award, June 2013.
Prof Binhammer: I became Warden, St. George's Cathedral, Kingston, 1965-1968, Treasurer, 1978-1982. I was a Member, Vestry Council, St. George's Cathedral, Kingston, 1965-1982 and member of various committees of The Anglican Diocese of Ontario. I joined the Board of Cataraqui Cemetery in 1979, served as Treasure 1991 and 1992, then president and chairman of the Board 1993-2001.
e-veritas:  What keeps you busy during your retirement years?
Prof Binhammer: Since my retirement in 1994, I have co- hosted a monthly luncheon for retired RMC profs and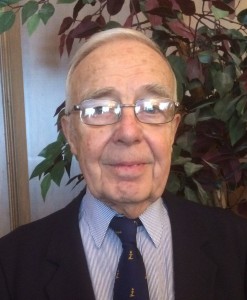 staff. After my wife passed away, my daughter Jane Gates, her husband Dan and Grandchildren Sarah and Robbie in Ottawa have become my second home. We enjoy foreign travel and good wine. I have also become a fly fisherman. I have caught and released Atlantic Salmon in Scotland and Newfoundland, trout in the Canadian Rockies, Patagonian Chile and Argentine and BoneFish and Tarpon in the Caribbean. There is not enough time to satisfy one's many obligations and wishes!
Readers are invited to submit names to: (william.oliver@rmc.ca) of former Profs (RMC; CMR; & RRMC) that they would like to read about. If available send us their  e-mail or phone number. We will do our best to make contact.