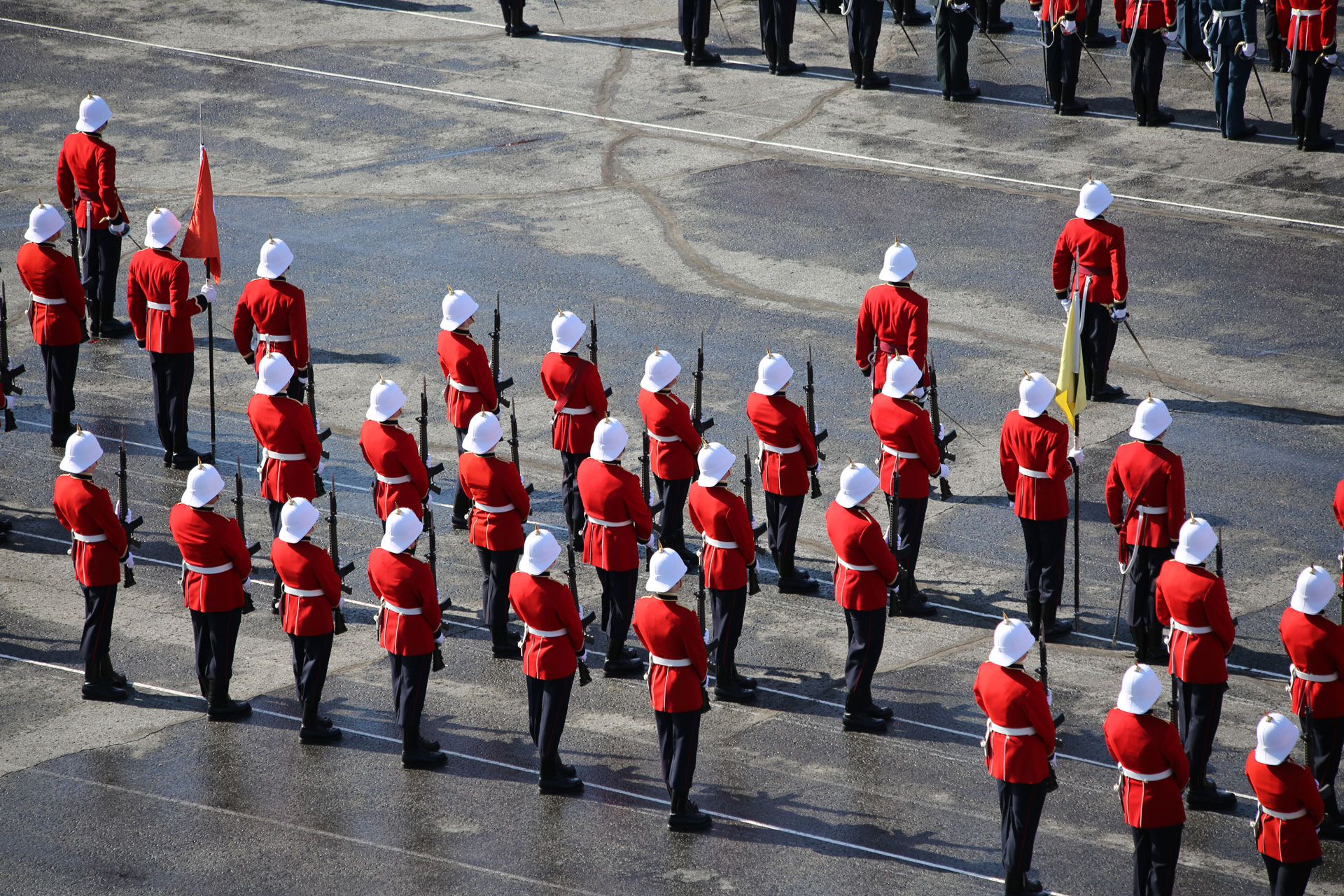 Royal Roads University
To help repatriate the HMCS Royal Roads Bell, you can make a donation on line at the RMC Foundation web site. You will find it at http://www.rmcclubfoundation.ca Click on Donate Now and, after filling in the required information, scroll down to Other and, in the blank space, designate your donation to the "HMCS Royal Roads Bell Project".
Or
Send a cheque to the foundation and note that the donation is for "HMCS Royal Roads Bell Project"
Since the closing of RRMC, the HMCS Royal Roads Bell has been kept in the Museum at CFB Esquimalt. During the life of the college, the Bell was prominently displayed in the porte-cochere of the Castle. This bell is iconic to Royal Roads. It symbolizes the college's link to the RCN, leaving no doubt that this was a military institution. It is a perpetual reminder that the college name derives from the Royal roadstead just offshore.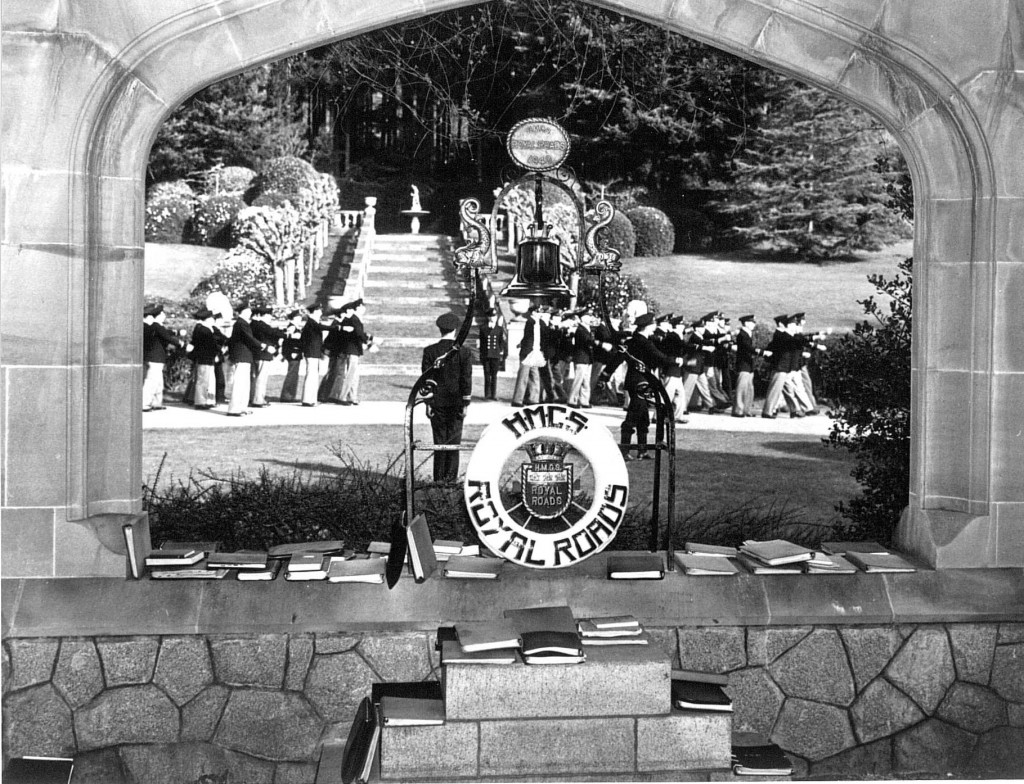 The CSC Royal Roads class of '63 has undertaken to return the Bell to RRU. It will be officially repatriated on 10 Sep 2010 during the RRU 2010 Homecoming. The repatriation is an official part of the Navy's 100th anniversary celebrations. The Navy has been of invaluable assistance in arranging for the long term loan of the Bell to RRU and the construction of an appropriate case. The RRU Heritage Committee has been very helpful, as has the Vancouver Island Ex Cadet Club.
The Bell will be prominently displayed in the new entrance to Grant block in the foyer that will link Grant block and the new academic building.
The project is expected to cost about $2500 and the CSC Royal Roads class of '63 is instrumental in helping to attract the necessary donations.
Many of you have bittersweet memories associated with the Bell. We were always proud that Bell reminded us of our heritage and helped to define our College. But we were sometimes less enthusiastic on those occasions when we were "told off" for Bell polishing duty.
You can direct questions to hmcsrrbell@shaw.ca
Finally…….it would be nice to see many of the alumni at the repatriation on 10 Sep 2010. Information on the homecoming is available on the RRU website www.royalroads.ca under Homecoming. They will be adding details of the repatriation in the near future.