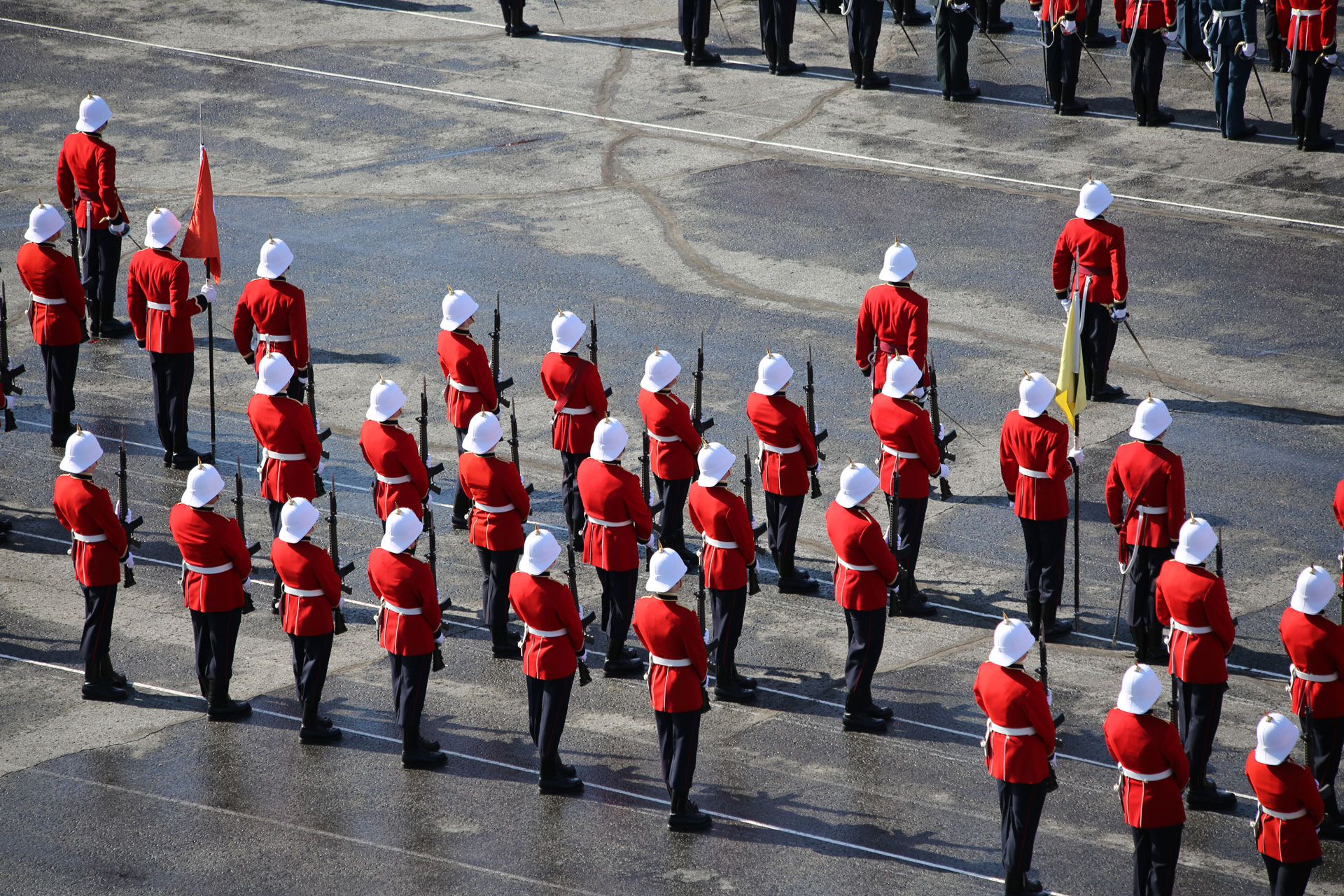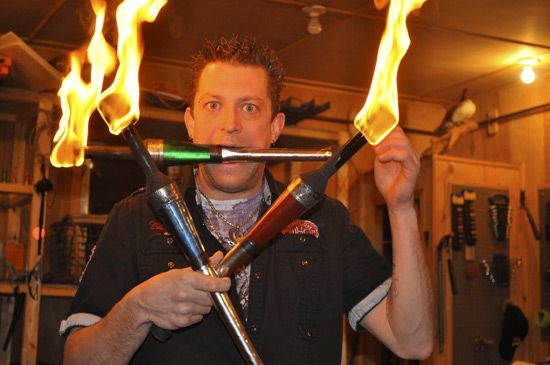 He's not clowning around
20167 Joel Hinks is branching out into street performing
Port aux Basques — He wears big shoes, a red nose, a colourful costume and makeup.
Most people know him as Jodo, but behind the mask and out of costume, he's 37-year-old Joel Hinks, who was born and raised in Port aux Basques.
He likes to laugh and make people laugh, and he's a registered clown with Clowns Canada.
But he hasn't always been clowning around. Hinks spent three years at the Royal Military College in Kingston, Ont., and then worked for the military in communications.
Jodo was born when Hinks was 23 and working at Fort Frontenac, a military base in Kingston.
"We were out for tea one day when in rolled this clown on a unicycle making a big balloon animal for a colonel," he laughed.
About a week later, the colonel invited Hinks over for dinner to meet his wife — the clown.
The colonel told Hinks he'd be a good clown. He was skeptical at first and not really interested.
"Anyway, off I go and I had dinner with him and Silly Sally — Janet Bentley," he said.
"I'll never forget her. I've got a picture of her in my clown box, so whenever I open it, it triggers me that that's where I started."
Hinks started going to clown troupe meetings once a week at a park in downtown Kingston where they'd share magic, ideas and jokes and perform skits.
People looking to become certified as a clown attend clown carnivals in the summer.
"It's school," said Hinks. "You show up every morning at eight o'clock, have your coffee and you start classes."
Your homework includes juggling, magic, puppetry, mime and ventriloquism.
These days, Hinks works with a tape recorder. He carries one with him all the time, and when he sees something funny, he records it.
"If your brain isn't working like that, you'll never make it in this world," he said. "You can't just stop thinking."
Not all clowns are created equal, either. Hinks is known as an Auguste clown, which is characterized by over-the-top makeup and exaggerated movements.
"Silly, bumbling, can't get anything to work right for him, and the laughs are always on him," he said of his clown persona.
"I'll do a magic trick — it'll go wrong. Everybody will laugh and say, 'You messed it up!'"
Of course, it's all planned.
When Hinks left the military and moved back to Port aux Basques, he hung up his clown nose and put everything in storage.
But he wasn't really finished. When a friend asked him to do a birthday party, he obliged, and after that it was non-stop for about a year.
Wonderful world
"I'd like to be Jodo the clown 24 hours a day, seven days a week, until the day I die," said Hinks. "It's not a job. It's a life. I love it. … There's no other world like it."
Unfortunately, clowning is an expensive proposition and the gigs can be irregular, which is why Hinks would like to expand his act to include street performance.
He has a new character in development named Jabber Joe.
"Your typical street performer will pull out a chainsaw, juggle it, juggle bowling balls, jump on a unicycle and eat some fire," he said.
"(Jabber Joe) is a suave, smooth-talking street performer daring to try anything to get an audience reaction."
Hinks is planning to take his show on the road in May, to Corner Brook, Stephenville, St. John's and Halifax.  Source