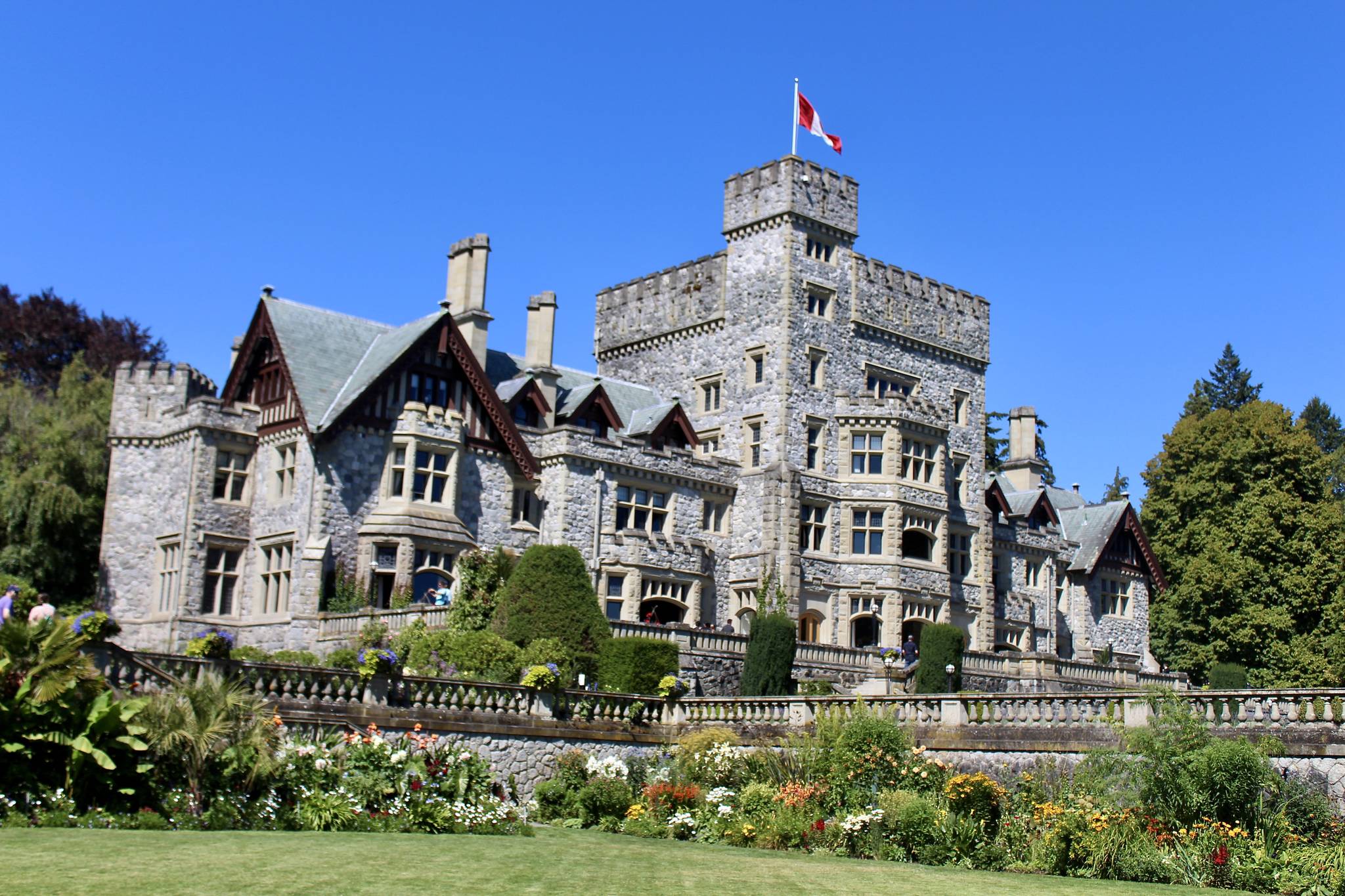 Homecoming Weekend at Royal Roads University (RRU) has been an annual event since 2001. The event is intended for all RRU alumni which includes anyone who attended Royal Roads through its evolution as first a Naval College, then a tri-service Military College, through to being a civilian University. So far it mainly attracts ex-Cadets but RRU strives to include events that could attract more recent graduates as well. The Vancouver Island Ex-Cadet Club (VIECC) has worked with RRU to plan and take part in Homecomings since their inception. It has been on the RRU Calendar for the second weekend in September for well over ten years. The two previous years' reunions, owing to Covid restrictions, were held virtually via Zoom. We are thrilled that RRU is intent on seeing the event return to being in person this year. The dates set are for Friday Sep 9 through to Sunday Sep 11.
The schedule for the weekend consists of a Friday evening Meet & Greet (President's Reception) at the Castle or the Quarterdeck of Grant Block, depending on numbers. On Saturday various events have been held in the past such as luncheon speakers, workshops or activities organized by individual groups; but, the main event is a dinner dance in the Castle or, depending again on numbers, the Quarterdeck. Attendees often use the day to return to the grounds, tour the Castle and gardens or visit the Museum. When available, a "Day Sail" aboard a Canadian Patrol Frigate has been included, but unfortunately that is not possible this year. The planners are still looking at other possible activities that could be included..
The weekend finishes with a morning "Mast-site Ceremony" at the Ex-Cadet Plaza where the original HMCS Royal Roads naval mast is now situated. Individualized paver-stones have been placed around the mast, and new additions are memorialized each year in a short ceremony conducted by the Club's Honorary Chaplain. From there the attendees proceed to the Castle where they can raise a toast to Royal Roads in gratitude for the University's welcome and gracious hosting. Those willing and able also have the opportunity to take part in a "Ceremonial Circle" where they can proudly march en-mass around the ring road (College Drive and Neptune Crescent) in front of the Castle – where first-year Cadets spent so many hours ("at the double") running off their minor punishment "awards." We expect a good turnout this year as we are catching up on two long years of waiting for the opportunity to get together once again.
More details and registration will soon be available on the Royal Roads University Website under Alumni Events – https://www.royalroads.ca/alumni/alumni-events
7454 Richard Young (Past President VIECC)