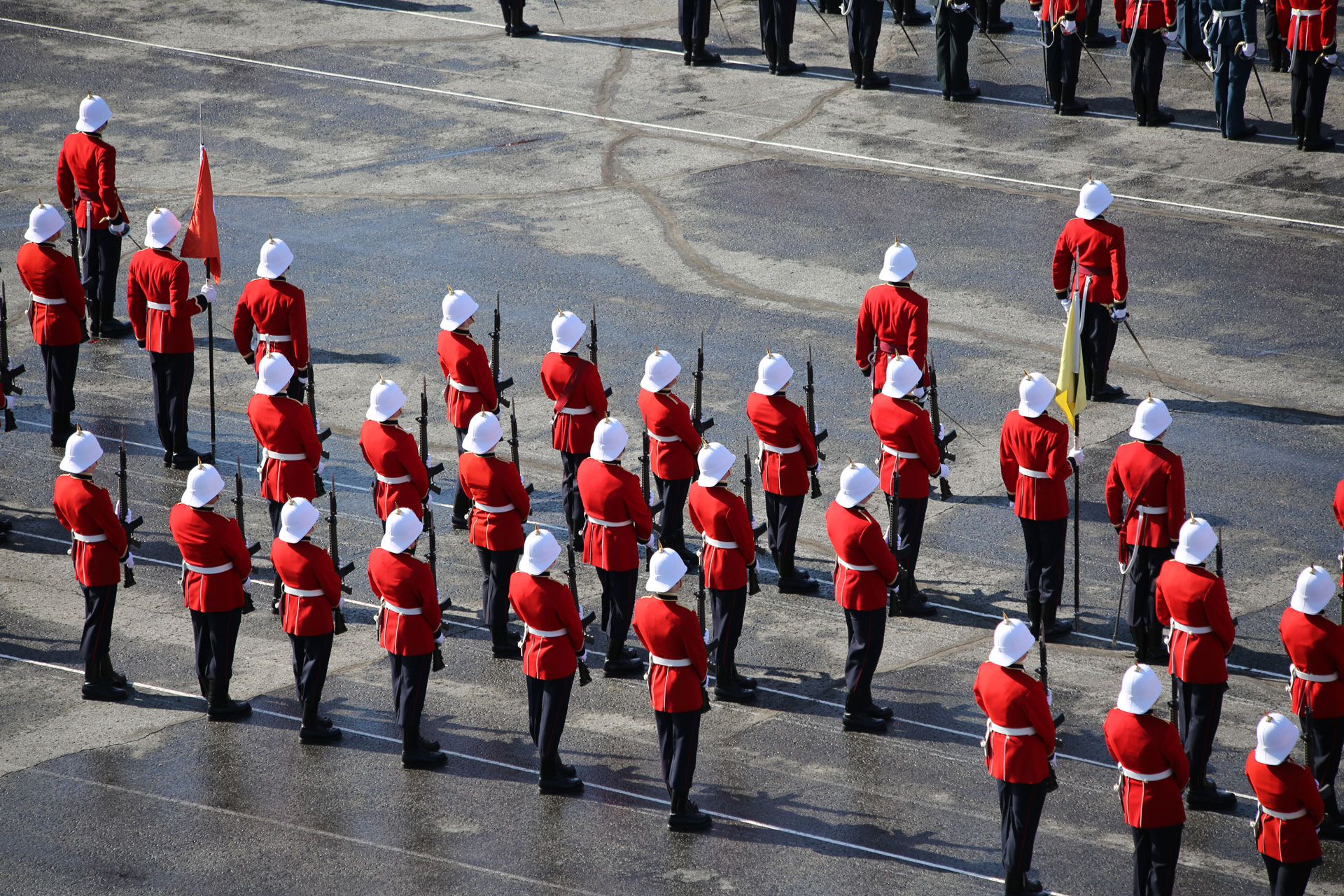 xxxxxxxxxxxx
xxxxxx
xxxxxxxxxxxx
As the snow and frost slowly disappears from the peninsula, so too does the final intramural season at RMC, giving a select few squadrons one last chance to make up for the empty pizza box and the two-day scruff during a botched Commandant's Inspection. This year's finals showed a strong display from 13 squadron, who competed in 4 of the 5 finals, impressive for this young expansion team who have only been competing for the last three years, and trying to gain acceptance from the rest of the college. Both the Water Polo and Handball titles were captured by 13, but the sweep could not be completed, as 2 Squadron greased its way to a dodgeball championship, and the Tier A Hockey cup went to a team composed of 8,9, and 10 squadron, defeating their rivals in back to back games. First Year Bloess led 4 Squadron's basketball team to a championship, and sources report seeing Mr. Bloess at City Hall the next day, attempting to change his name to "LeBloess James". No word yet on the outcome. Tier B Hockey, captained by II Jewer won in Game 3 of an exciting best of 3 series. In the individual sports, Kevin Madore controversially took the squash title, despite some allegations of him switching with his twin halfway through the match.
Individual Awards for Most Valuable Players, Most Sportsmanlike Players, and Referees of the Season were as follows:
MVP
In Water-Polo : 24487, Daniel Fleming, 12 Sqn
In Handball : 24604, Jean-David Cyr, 4 Sqn
In Ice Hockey A: 25353, Colin O'Rourke, 13 Sqn
In Ice Hockey B: 25171, Jean-Philippe Côté, 9 Sqn
In Dodgeball : 25735, Taylor Wilson, 13 Sqn
In Basketball : 24837, Jaewan Cho, 7 Sqn
MSP
In Water-Polo : 24752 Kevin Okihiro, 3 Sqn
In Handball : 25226 , Ryan Ward-Hall, 9 Sqn
In Hockey A: 24561, Marc-Andre F.Pelland, 7 Sqn
In Hockey B: 24676, Matthew Runge, 10 Sqn
In dodgeball : 24859, Justyna Pietraszek, 11 Sqn
In Basketball : 25736, Nuriel Alshek, 2 Sqn
Refs
In Water-Polo : 24200, Jesse Coville-Primeau, 2 Sqn__
In Handball : 24813, Mael Roy-Richard, 3 Sqn
In Basketball _24848, Alex Whittaker, 12 Sqn
At the conclusion of this ceremony, some special handouts were given for Male and Female Athletes of the Year, and Male and Female Sportsman/woman of the Year, which were taken respectively by:
MSP
24633, Catie Keyser, 1 Sqn
25149, Andrew Steel, 9 Sqn
MVP
24706, Ashley Galvin, 11 Sqn
24752, Kevin Okihiro, 3 Sqn
Not to be forgotten, in what was probably the most prestigious honour of the entire year, was the CSSO (Cadet Squadron Sports Officer) of the Year Award, which was graciously taken by Third Year Matthew Wookey 25132. After a razor sharp drill performance to arrive at the podium, and a heartfelt, emotional embrace with his brother the CWC, that made even the Sergeant Major's heart melt, Wookey received the certificate with an Obama-esque poise, and a 23 minute acceptance speech, with highlight quotes such as "Every man dies, but not every man really lives", and "Cadets…I had a dream. And that dream…was to be 6 Squadron First Semester CSSO." His name may not be engraved on a plaque, or a wall, but it will certainly be engraved on our hearts.
Félicitations aux gagnants!
Written by: 24768 Matt Stokes, 24647 Paul Lystiuk