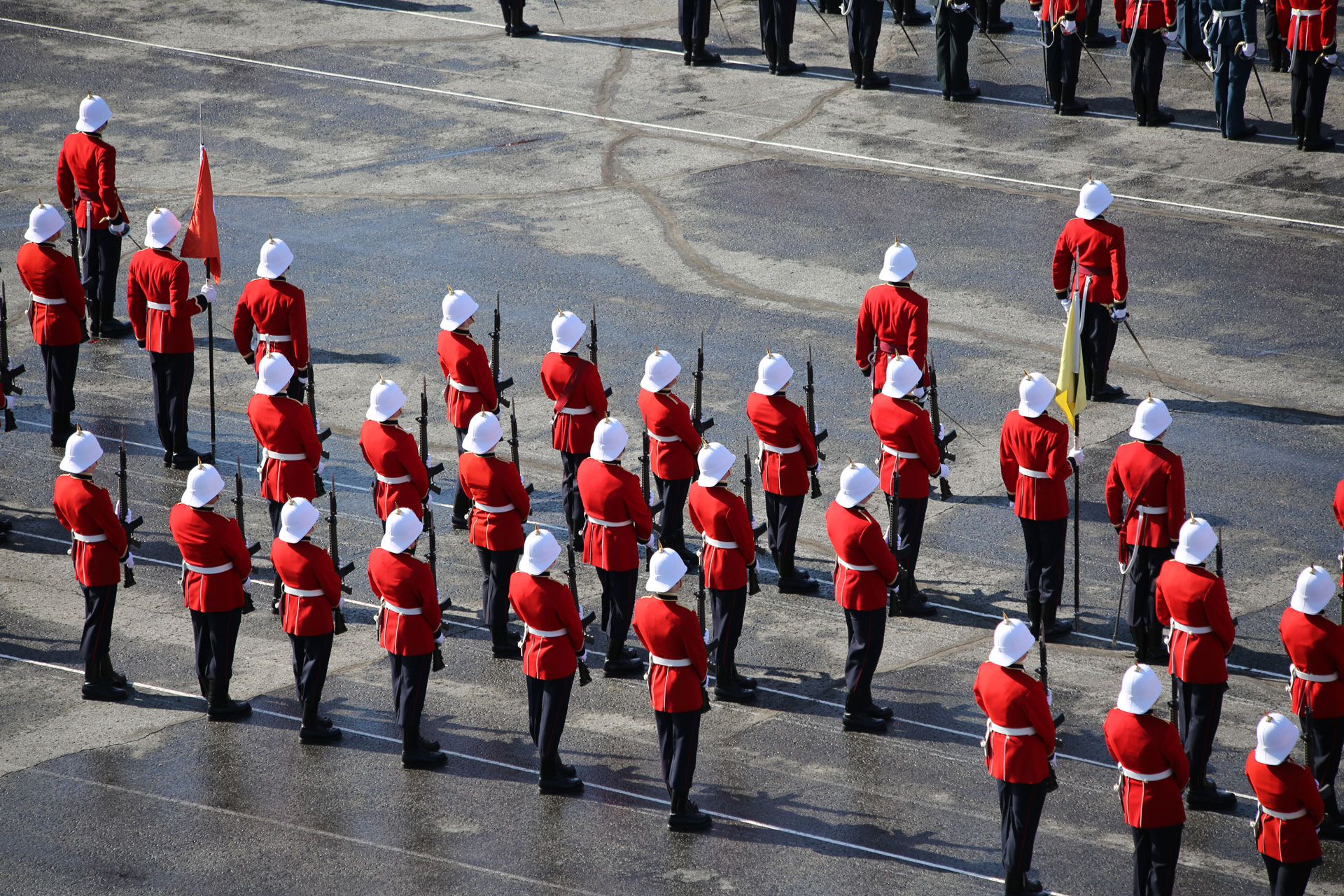 In keeping with the family tradition
A/SLt 24498 Noelani Shore (RMC 2009)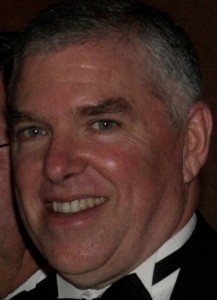 Coming from a long line of Canadian military members, John Carswell decided not to break tradition, and attended the Royal Military College.
Born in Vancouver, Carswell was raised all over Canada because his father, Andy Carswell, was a career Air Force pilot.
"I am third generation military. My grandfather, Sergeant Morrison Carswell, spent five years in the trenches with Toronto Motorized Machine Gun Battalion in the First World War, and was awarded a Military Cross for bravery. My father was a Second World War Lancaster pilot and rejoined the Air Force for a peacetime career. He was awarded the Air Force Cross," he explained. "My uncle Jim Carswell was part of the RMC "War Class" and served with the Artillery in the Second World War. He was a classmate of Brigadier General (Ret'd) William W. Turner CD, ADC (RMC 1940), who was Commandant when I was at RMC in 1976-77."
Carswell's son, Colin, is currently a second-year at RMC, which makes him fourth generation Canadian military.
"His RMC Cap Badge was presented by BGen Turner at last year's Recruit Parade," Carswell said proudly.
Carswell enjoyed his time at the military colleges, and while he didn't have his sights set on leadership, his involvement at CMR and RMC made this inevitable.
"I played a lot of sports and ended up involved in a lot of activities at CMR and RMC. I was an editor of the CMR newspaper, Le Defile yearbook, belonged to the debating club, played rugby and water polo, and I also did high box," he said.
He also held cadet bar positions at both CMR and RMC. The chance for cadets to practice and perfect their leadership skills in a supportive learning environment was, and continues to be, a tremendous opportunity.
"I am very glad that the Cadet Wing has been reinstated at RMC and cadets once again have a chance to run their own organization."
Carswell attributes his success as a public speaker to his membership in the Debating Club at the colleges, as well as his writing skills.
"I write very well due to Dr. Aichinger at CMR, who made the Arts types write essays until we could do it effectively. He taught us the process of writing from the start to finish, and I still use it today," he explained. "The other thing you learn at RMC is how to deal with all types of people. The stress and pressure of cadet life means you get to know how people react in various situations, which is very valuable."
After graduating from RMC, Carswell earned his Air Navigator wings and spent his Air Force career at 436 Transport Squadron and 424 Transport and Rescue Squadron in Trenton.
Search and Rescue missions were the most fulfilling and exciting: "We scrambled at first light at 424 Sqn to look for a missing aircraft just south of Montreal in the United States. In our trusty old Buffalo, using the Mark 1 eyeball, we not only found the missing aircraft, but discovered two previously unknown crash sites and pointed them out to the U.S. Air Force searchers," he said.
The Commerce program at RMC put Carswell in an excellent position to succeed academically when he completed his MBA.
"My average increased 20 percent from RMC Commerce to the Queen's MBA. I was on the Dean's List at Queen's and won the Finance Award. Probably the best training was Professor Newcombe's accounting courses, which have given me a leg up for both the MBA and CFA programs," he explained.
Carswell is currently a portfolio manager. He founded Canso Investment Counsel Ltd. in 1997, and named it after the PBY5-A Canso, which his father flew when he won the Air Force Cross.
"The military training at RMC and in the Forces prepared me very well to manage people and run a complex business. We hired Joe Morin last year who is also an RMC graduate. I didn't know Joe was an Ex-Cadet until he asked me for my College Number. He has been an excellent contributor and is now a partner, in large part due to his RMC and military background," Carswell said.
When Carswell started marketing at Mutual Life, he wore his Ex-Cadet tie for presentations, and he was very successful. He also wore it at TAL and Foyston Gordon Payne, where he was a major contributor to their significant growth.
"I have worn my tie for every new business presentation since I started Canso and we now have over $5 billion in assets, so it has been a lucky tie! I have worn out five or 10 ties since 1985, so I have also been a major revenue generator for the RMC Club Tuck Shop," he laughed. "We also just completed a successful offering of a closed end fund on the TSX, the Canso Credit Income Fund, and I wore my tie for the entire road show."
Carswell is married to Kim Carswell, who he met at the "Meet and Greet" for Queen's women at RMC in 1977.
"We have three great children that we're very proud of; Rachael, Colin, and Natalie. When it comes right down to it, no matter what your rank or wealth, it is your family and friendships that really count in life."