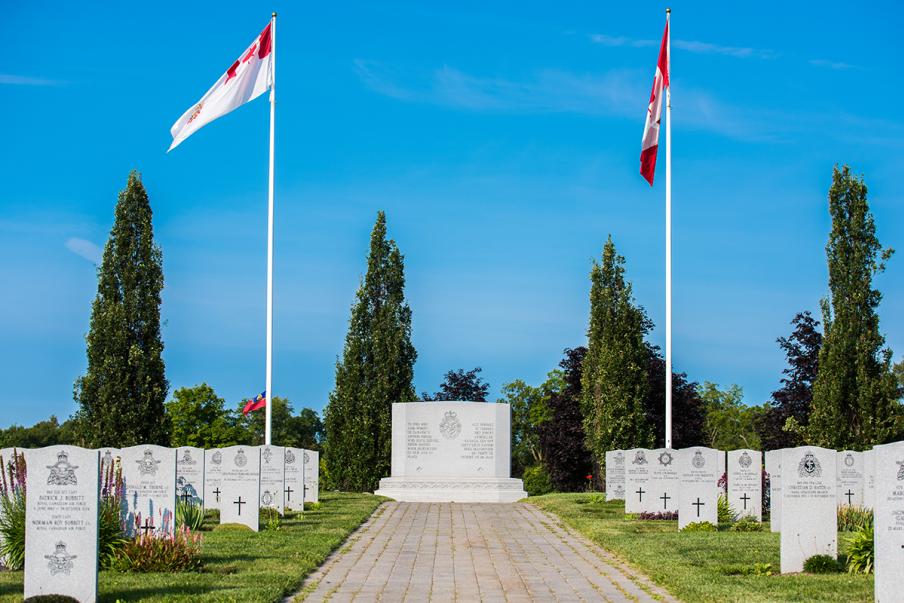 5736 McDONNELL Dr. Francis Roland Nicholas (CMR RMC '63) P. Eng, M.A.Sc Phd On Tuesday, December 9, 2008 age 68. Son of the late Mervin and Rita McDonnell. Survived by his wife Margaret, his three children Russell (Ulya Jensen), Angela (Brad Koskie), and Erin (Geoff Postle) and grandchildren Jack, Sydney and Jessica. Born in Ottawa, Frank attended Royal Military College (class of '63). He spent four years in the RCAF during which time he met his beloved wife while on a posting in Churchill, Manitoba. He then received his doctorate in engineering from the University of Manchester. Frank spent 26 years with Atomic Energy of Canada in Deep River, Pinawa and Ottawa in various senior management roles. During this time he formed many wonderful friendships that endured over the years. Frank was an avid and gifted athlete. He played varsity football and basketball at RMC and was heavily involved in coaching his children's activities over the years. Running was one of his favourite activities and he participated in dozens of races in the Ottawa area over the years. During his retirement, he worked as a career counsellor, an activity he found both satisfying and rewarding. He was often called upon by friends and colleagues for his trusted guidance and advice. A loving husband and caring father who will be sadly missed. Friends are invited to visit at the Central Chapel of Hulse, Playfair & McGarry, 315 McLeod Street on Friday, December 12th from 2 to 5 and 7 to 9 p.m. Funeral Mass will be celebrated at Blessed Sacrament Roman Catholic Church, 194 Fourth Avenue on Saturday, December 13th at 11:30 a.m. As an expression of sympathy, memorial contributions to the Bereaved Families of Ontario, Ottawa Chapter would be appreciated.  source
_______________________________________
5931 Captain Air Canada (ret'd) Eppie Mulder (RRMC RMC 1963) died suddenly in Florida on Tuesday, December 9, 2008, aged 67. Eppie Mulder served in the Royal Canadian Air Force. He was the loving husband of Ann Mulder (Barker) of Renfrew. He was the loved father of Lisa Vincent (Peter) and Lani Campbell (boyd) of Rendrew.  The funeral was held on December 17th.
_______________________________________
3039 Theodore 'Ted' E Engman (RMC 1953) (August 9, 1931 – December 16, 2008)
Ted passed away at the Lake District Hospital in Burns Lake, B.C. on December 16, 2008, after an unsuccessful recovery from cancer surgery. Ted was born in Lethbridge, AB on August 9, 1931 and spent his early years in the hamlet of Turin, AB. On graduating from high school Ted enrolled in Royal Military College (RMC) from which he graduated with a degree, BSc. Mechanical Engineering. Following his RMC years Ted spent time in the Canadian Army PPCLI. After his army discharge he worked for Canada Packers in Toronto and then returned to Alberta where he was employed by Burns Foods. After the cessation of Burns in Calgary Ted went into private practice under the name of Aasgard Engineering. When Ted retired he moved to Teslin, Yukon and thence to Granisle, B.C. where both locations enabled him to pursue his pastimes of hunting and fishing. Ted is survived by his faithful dog, FINN, who on the onset of Ted's illness found refuge with a kind lady in the neighborhood, Rowena Daws on. Ted was predeceased by his twin brother 3207 Terry G. Engman (RMC 1954) on February 2, 1998. Ted never married but nieces and nephews girdling the globe from Capdenac, France to Comox, B.C. and points in between are left to carry on his name. Of his original eight siblings only three survive, Marie of Lethbridge, Ellen and Alwon of Calgary. A private family commendation is planned on Interment.   Source
_______________________________________
3555 John Edward WILSON
John was born on 16 March 1933, in St. Catharines ON, where he completed both his elementary and secondary education. He entered Royal Roads in September of 1952 and graduated with his RR Class in 1954. He transferred to the University of Western Ontario, from which he was granted a BA in 1955. He subsequently enrolled in Osgood Hall Law School, from which he graduated in 1959.
John had a very successful private legal practice in St. Catharines from 1959 until his retirement in 2001. He served 25 years as the local director for Legal Aid. He was awarded Queen's Counsel in 1974, and served as a Deputy Judge for the Small Claims Court from 1975 to 2002.
John married Nancy Elizabeth Graham on 15 April 1961, in Toronto ON. They had two sons, Graham Edward Wilson, of St. Catharines, and Peter John Wilson, of Guleph ON.
In his off-duty time, John enjoyed playing bridge, and watching the Toronto Maple Leafs play hockey and the Toronto Blue Jays play baseball. He was also a lifetime member of the St. Catharines Tennis Club, and an active member of Carleton United Church.
John passed away on Monday, 22 December 2008 at the St. Catharines General Hospital, after several years of ill health. His funeral service was held at Carleton United Church in St. Catharines on Monday, 29 December 2008, followed by internment in Victoria Lawn Cemetery, St. Catharines. He is survived by his loving wife and partner for 47 years, Nancy, and by his sons Graham and Peter. He will be missed by them, by his many friends in St. Catharines, and by his Classmates of the Royal Roads Class of 1954.
Prepared by: 3506 Ronald G. Capern
_______________________________________
Suddenly at the Kingston General Hospital on Friday December 26, 2008. Claire Pelletier beloved wife of 5851 Barry Winfield. Dearest sister of Claude Pelletier and his wife Jennifer. Dear aunt of France and Jacqueline. Friends will be received at Grace United Church 120 Pine St. Gananoque on Saturday January 3, 2009 from 11am to 1pm. Funeral service will follow at 1pm. Inurnment in Quebec City. As expressions of sympathy memorial donations to the Canadian Paralympic Foundation Box 866 Kingston, On K7L 4X1 would be appreciated by the family. To purchase a memorial candle or to leave condolences please go to www.tompkinsfuneralhome.ca
Barry's address is 1682 South Blvd., Kingston, K7L 4V1. Phone 613 547 3167
_______________________________________
IN MEMORIAM – 2008
Those who left us
In 2008, we said goodbye to many noteworthy friends of Royal Military Colleges of Canada. Our e-Veritas recorded the following:
January:
W2392 HOLMAN, Frances Margaret (nee Macdonald)
February
March
2531 Lieutenant-Colonel (ret'd) Kenneth K.G. Martin
April
2817 LCol (Ret'd) David NMI Veitch
May
RCNSE58 CHADWICK Ernest Maurice (Chad)
June
3365 Thomas Gilbert (Gil) PHELAN
July
W2632 GARDNER, Joyce (nee Morgan)
H12882 Le lieutenant-général à la retraite Jacques Chouinard
2424 SPENCER, Major General George Hylton
August
September
5236 Whitney Arthur "Ted" Cook
October
November
BIRCH-JONES, Sonia (nee Rubenstein)
2399 Rear-Admiral William Moss Landymore, OBE, CD, RCN
2835 Doctor Charles "Charlie" Cross Bigelow
December
3397 RICHARD SETTEN
See entries at the top of this "post" for recent December 2008 Death Notices.