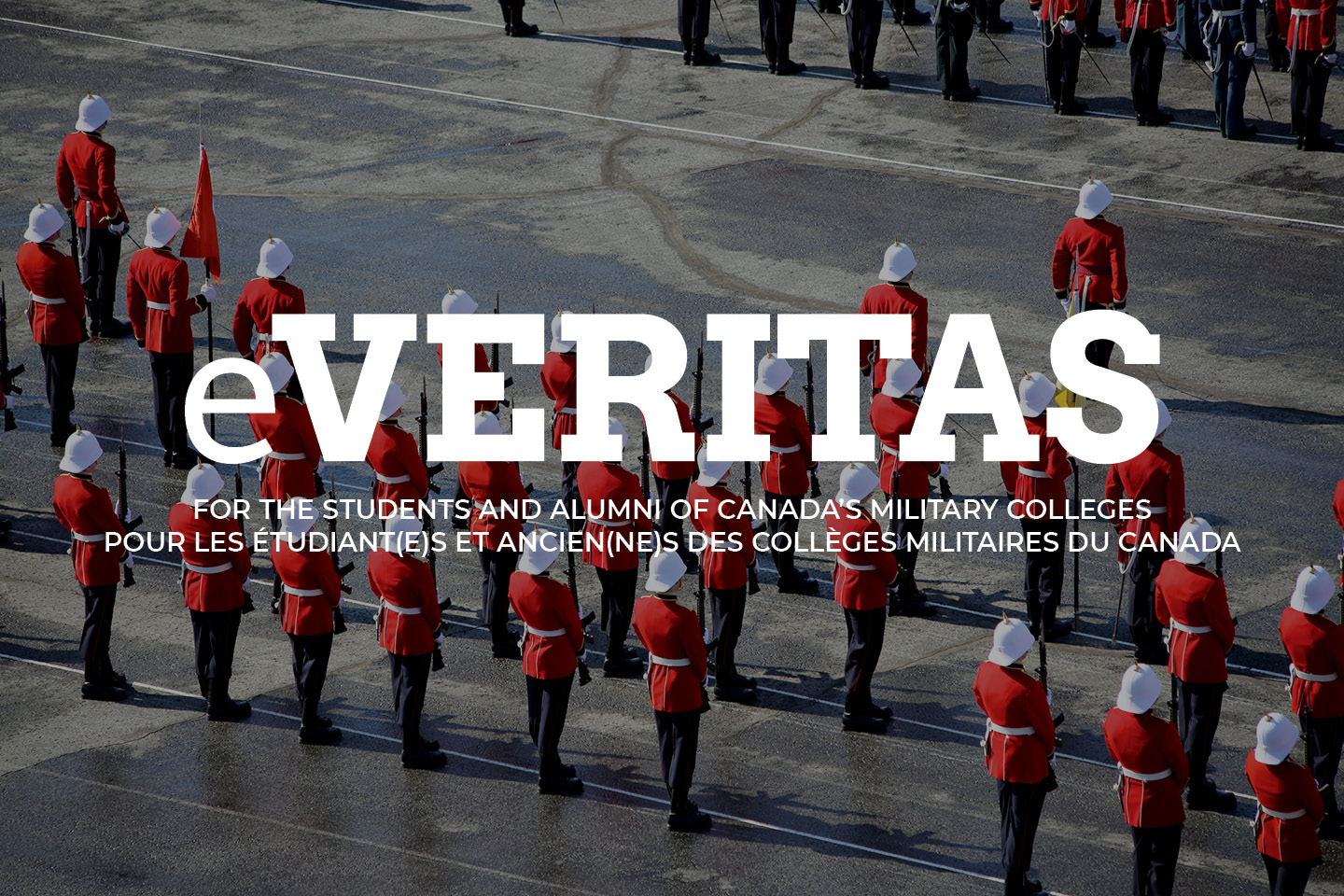 HAPPY NEW YEAR!  

BONNE ET HEUREUSE ANNEE!
IN THIS ISSUE 1 – 2012:
To find an article: copy title into the search bar on the top of the website and press the 'enter' key.
To search for an individual: type their name into the search bar and press the 'enter' key.
Ex-Cadets in the News

Where are they now?

RRMC Memories

Sports…

1

7384 Dave Rudnicki Switching His Uniform for a Suit; Moving to C.C.C.

Awards / Decorations / & More…

Mil Col Alum & The RCR

WHO IS HE?

Battle of Ypres – OCdt Jonathan Machnee – RMCSJ Student

Catching Up With the News

PHYSICS AT RMC – The First 125 Years, 1876 to 2001

CLOTHE THE TANKER / HABILLEZ LE CAVALIER

Start of II Term – 1950: "It's good to be back at the College."

If You Are Moving in 2012,  Please consider contacting Our Realtor Partners

We get emails
Panet House  – Gift Shop Closed till 9 Jan.
Staff will be available for other business transactions 3 – 6 Jan.
Donations to the Foundation at:  http://www.rmcclubfoundation.ca/WaysofGiving/DonationFormsAssistance/tabid/79/language/en-US/Default.aspx
Check out the Foundation Web site
DEATH NOTICE:  Shortly following posting e-Veritas we became aware of the following:
3584 BEARE, Archibald Kenneth
Passed from this life to the next on 30 December 2011 from cancer – Lieutenant- Colonel (retired) Archibald Kenneth Beare, Royal Regiment of Canadian Artillery at a grand age of 78 years.
Loving husband of over 54 years to Marcia Roberta (nee Murray – and lovingly named Bobbie by Archie). Son of Graeme Beare and Myrtle (nee Fequet – who turned 100 this year) and loving brother to John, Bernie, Graeme and Linda. Much loved father, mentor, giver and provider to son Murray, wife Leslie and grandsons Graeme and Craig; son Stuart, wife France and grandchildren Richard, Sarah and Cameron; daughter Deborah and grandchildren Kristin, Cameron and Steven; daughter Valerie, husband Curits Bunz and grandchildren Michael and Margot; and daughter Jennifer.
A Celebration of life will be held on Wednesday, January 4, 2011 at 1:00 p.m. from the Wainwright Elk's Hall, Wainwright, Alberta. If so desired the family suggests memorial contributions be made to the Canadian Cancer Society.
Creech's Funeral Home, Wainwright
in care of all arrangements.
Condolences may be made at