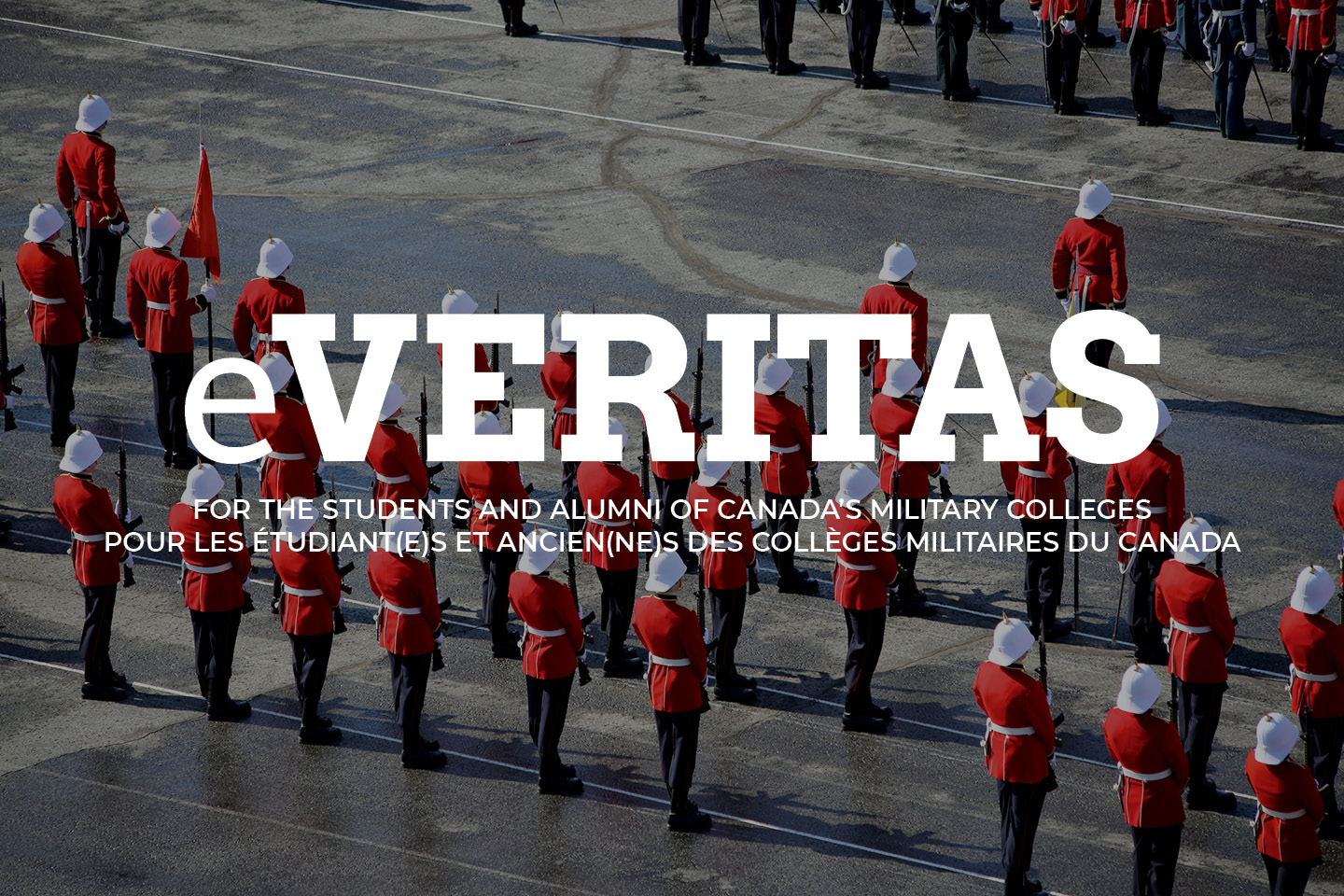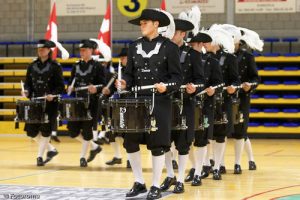 This link takes you to a video showing the most extreme precision drumming while marching you probably will ever see. It is from Switzerland . It is difficult to imagine how these guys remember all the intricate actions and keep going without being exhausted. Some of the routines on the last half of the film clip are really intricate.

http://www.biertijd.com/oudbruin/content.php?article.668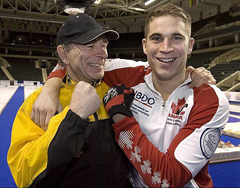 Father & son – class acts
Congratulations to John Morris and the entire Kevin Martin rink from Alberta, winners of the 2009 Brier – emblematic of men's curling supremacy in Canada.
John is the son of 7301 Earle Morris (RMC '67) and wife Maureen. The Alberta team also captured the Brier in 2008. For the second straight year they went undefeated in round robin play and the play-offs.
Ex Cadets from the Earle Morris RMC years ('63 to '67) will remember him as being a provincial level calibre curler as an Officer Cadet. He also skipped rinks from CFB Chatham to three consecutive Canadian Forces curling championships – 1968, '69 & '70. The former Physical Education Recreation Officer and CMR Director of Athletics  also captured three CF national fastball titles – 1970, Chatham; 1971, Uplands; and 1973 CFB Ottawa.
Earle is himself a 3-time Brier competitor, representing Ontario; Quebec; and Ontario – the only person in the 83 year history of the Brier to do so.
He was the coach of the 1998 World Junior Champions; currently the Australia Men's National coach, and coach of the 2009 Canadian women's silver medal winning team.
Earle also invented "The Stabilizer" the only curling sliding device of its kind with a patent.   Source
__________________________________________________________________________________________________
In This Issue 12
Soldier On program; OCdts off to Air Combat Zone; TKD Champ;
Cadets Impressive at NATO & UN Model Events;
One of the first 32: 14510 LCol Sue Wigg;
CMC Athletic Dep't – Faces & Voices from the past – Dennis Bradley; Mike Hackbardt; & Art Stevenson;
Royal Roads Ex-Cadet Heritage Initiatives: 10263 Don Lovell;
Oral interviews of Military Colleges alumni;
Opinion – For Our Country: Students in the Military;