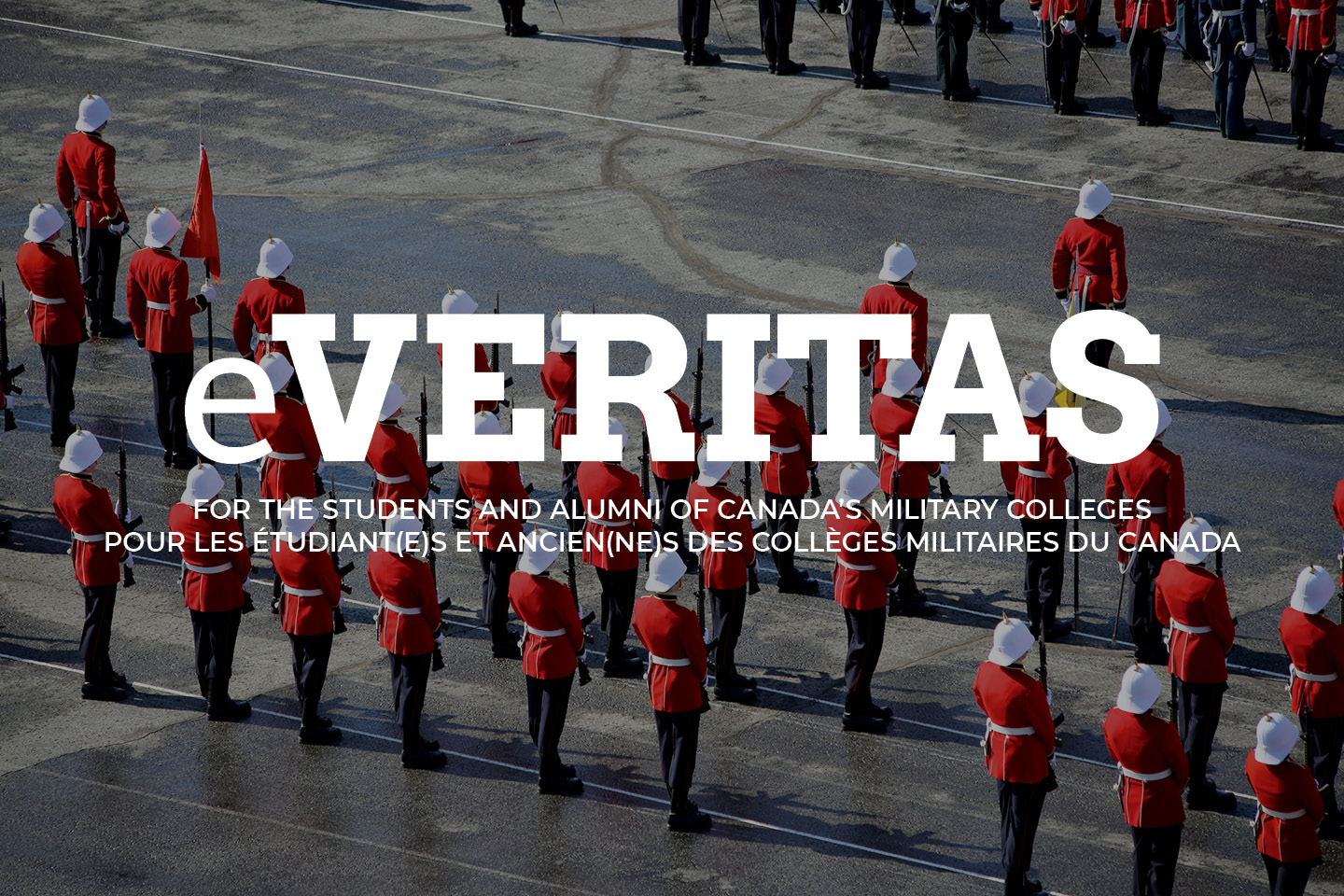 Canadian Defence Academy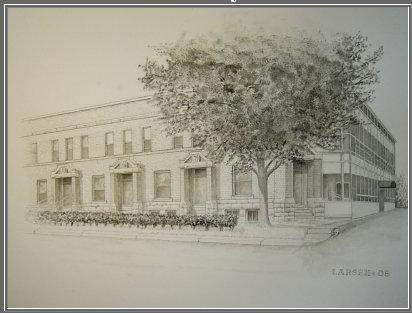 X Awaiting permission from the artist.
5573 Colonel (Ret'd) Layne R. Larsen (RRMC RMC 1962) was commissioned to create this image of the Canadian Defence Academy as a retirement gift for the RMC Principal, H24263 Doctor John Cowan, BSc, MSc, PhD. The medium is India ink and brush on Linetek 3000 illustration board. The Canadian Defence Academy oversees higher education in the Canadian Forces. This building incorporates the former Rideout Row at Royal Military College.
Larsen is a self-taught artist well known for his highly realistic paintings and drawings in a variety of media. His wide-ranging subjects include Canadian wildlife and portraits, as well as aviation and military works. Larsen's work has hung in international galleries and is found in public and private collections around the world. Source
Researched by: E3161 Victoria Edwards (RMC 2003)
_____________________________________________________________

IN THIS ISSUE 12:
To find an article: copy title into the search bar on the top of the website and press the 'enter' key.
To search for an individual: type their name into the search bar and press the 'enter' key.
"M" Loud & Clear; 2011 CLASS SETTING the BAR HIGH;
Talent Show and Concert in Scarlets;
Sports Happenings;
Popular J3 Retiring; Local Kingston Branch Pitching In;
Scarlets in Japan; Engineers, Pipes & Drums in Montreal;
"College Mom" – The strength behind the uniform;
Ex-Cadets in the News;
Where are they now?
EX-CADETS PARTICIPATE: PRODUCTION OF THE VETERANS;
Attention – Head-Hunters & Entrepreneurs; Careers | Carrières;
CMC MEMORIES & 1924 Winter Olympics Memories;
PGs & the 2010 Battlefield Tour;
WHO AM I? and
You May Know These 24…But Do You Really Know Them?