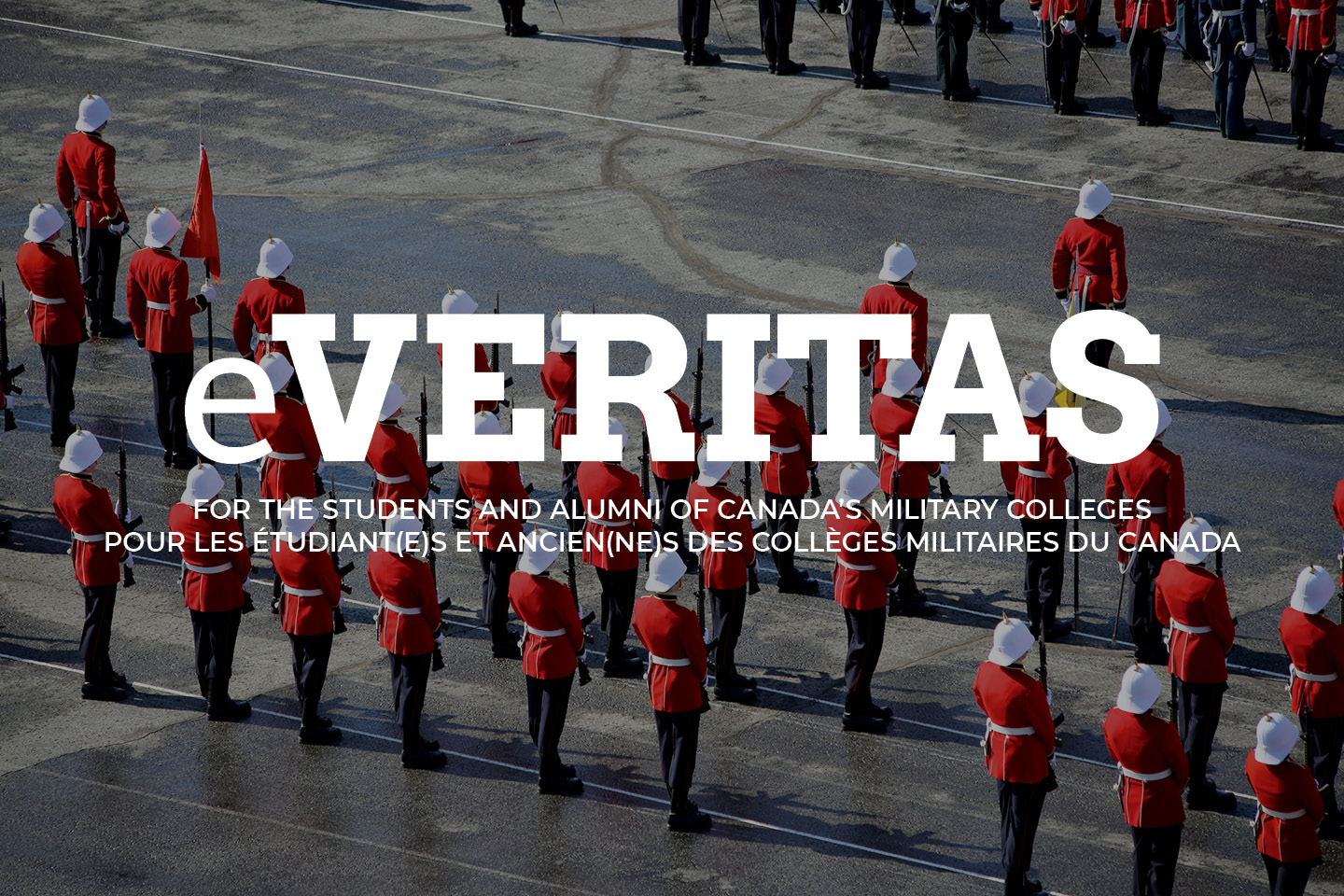 It's a bird, it's a plane, no…it's a helicopter!!!
Looking up at the dreary grey sky, the distinct sound of the CH146 Griffon helicopter could be heard before its nose peaks over the Stone Frigate enroute to landing on the parade square. The crew, transiting from 427 Special Operations Aviation Squadron (SOA Sqn), based in Petawawa, touched down beside a group of twenty-two very excited Aeronautical and Mechanical Engineering cadets about to bridge the gap between academics and the applications of engineering.
The CH146 landing was part of AEE467 Rotary Wing Aviation, a new forth year course in the recently established Aeronautical Engineering Program at RMC, and also offered as an elective to Mechanical Engineers. The event consisted of a detailed hands-on explanation of the numerous helicopter mechanical and electrical components, as well as a thorough discussion of the helicopters operational performance with the Griffon Pilots, Capt. Kaine and Capt. Kingsway (RMC 05).
After the ground portion, the cadets were able to experience a familiarization flight which detailed the numerous flight maneuvers of the helicopter, many of which are common procedure during military operations in Afghanistan. This great opportunity allowed the cadets to see the fruits of their academic labours, gaining a greater understanding of rotary wing aviation. A big thanks goes out to 427 SOA Squadron for extra effort put forward to make this event a success!
___________________________________________________________________________________________________________
In This Issue 16

Joel Ridley a Leader in Promoting Cdn University TKD!
Otter Squadron Highlighted in Local Press;
Law Day: Many Ex-Cadets at the "Bar";
CMC Athletic Dep't – Faces & Voices from the past;
Oral Interviews of Military Colleges alumni;