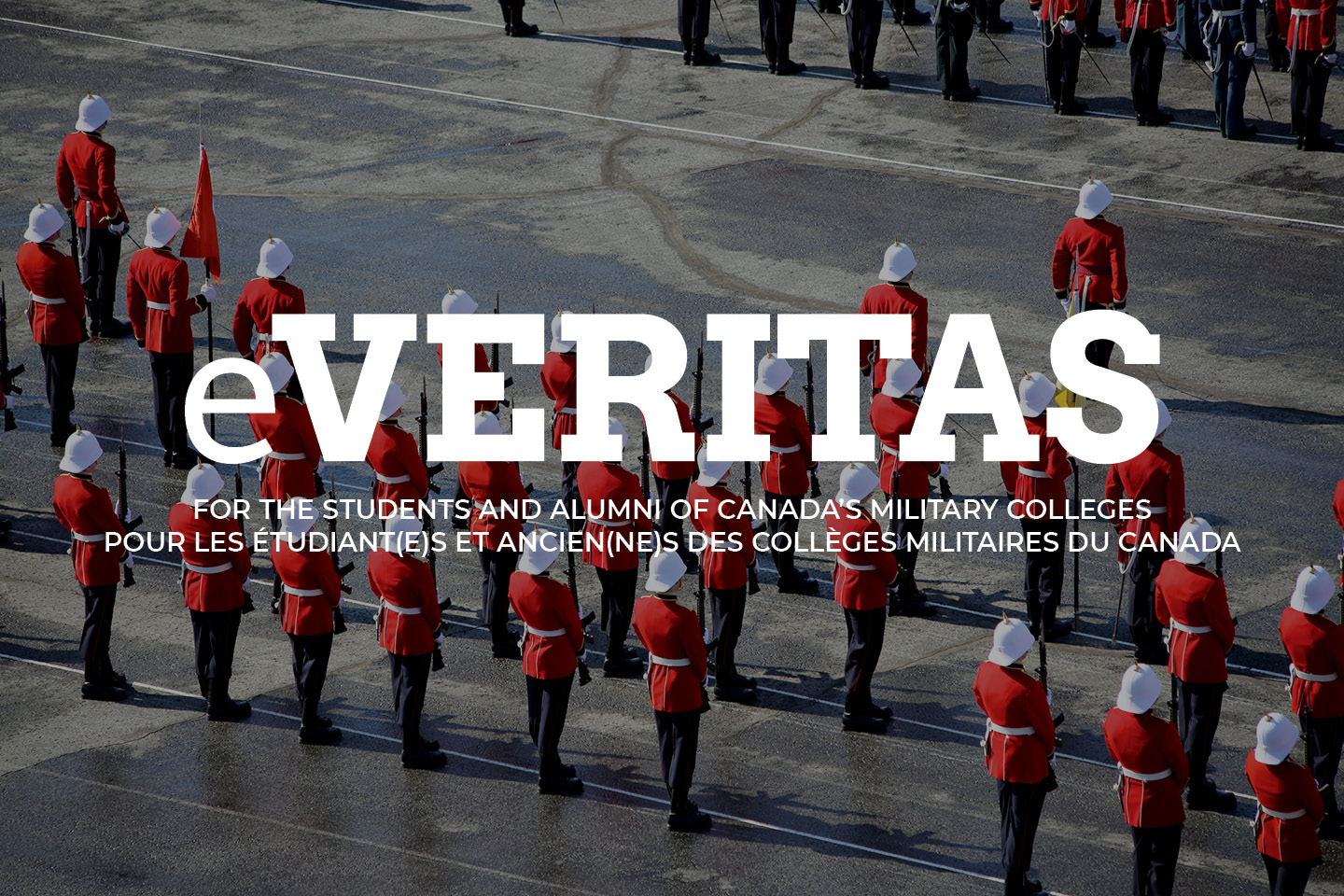 To find an article: copy title into the search bar on the top of the website and press the 'enter' key.
To search for an individual: type their name into the search bar and press the 'enter' key.
'08 Grad; New Principal; Cadets Headed for a Career With Adventure; 27 Ex Cadets Earn PG; Four Honorary Degree Recipients; Fencer To Lead Wing; Rugby Moves Up Food Chain; Former Rugby "buds" – We Need Your Support; Where Are They Now? CMR SAINT-JEAN, 29 AOÛT / 19-20 SEPTEMBRE 2008; Who Am I? Ridout Row Crew Celebrating 30 May; "Digger" wins / spends big @ races / Ex Cadet Reports Earthquake News From China; Professor Michael Bardon Retiring; Snow Birds Visiting (for details – click on J. Misc); Legacy Dinner Update ( for details click on C Reunions).

Please note: We expect the next e-Veritas (e-V 20 / 2008) to be available in late June, as we have commenced R&R. Thank you for your support.
Veuillez noter : nous serons en vacances pour quelques semaines, alors le prochain e-Veritas (e-V 20/2008) ne sera disponible que vers la fin juin. Merci de votre appui.

Bill & Rolande Oliver