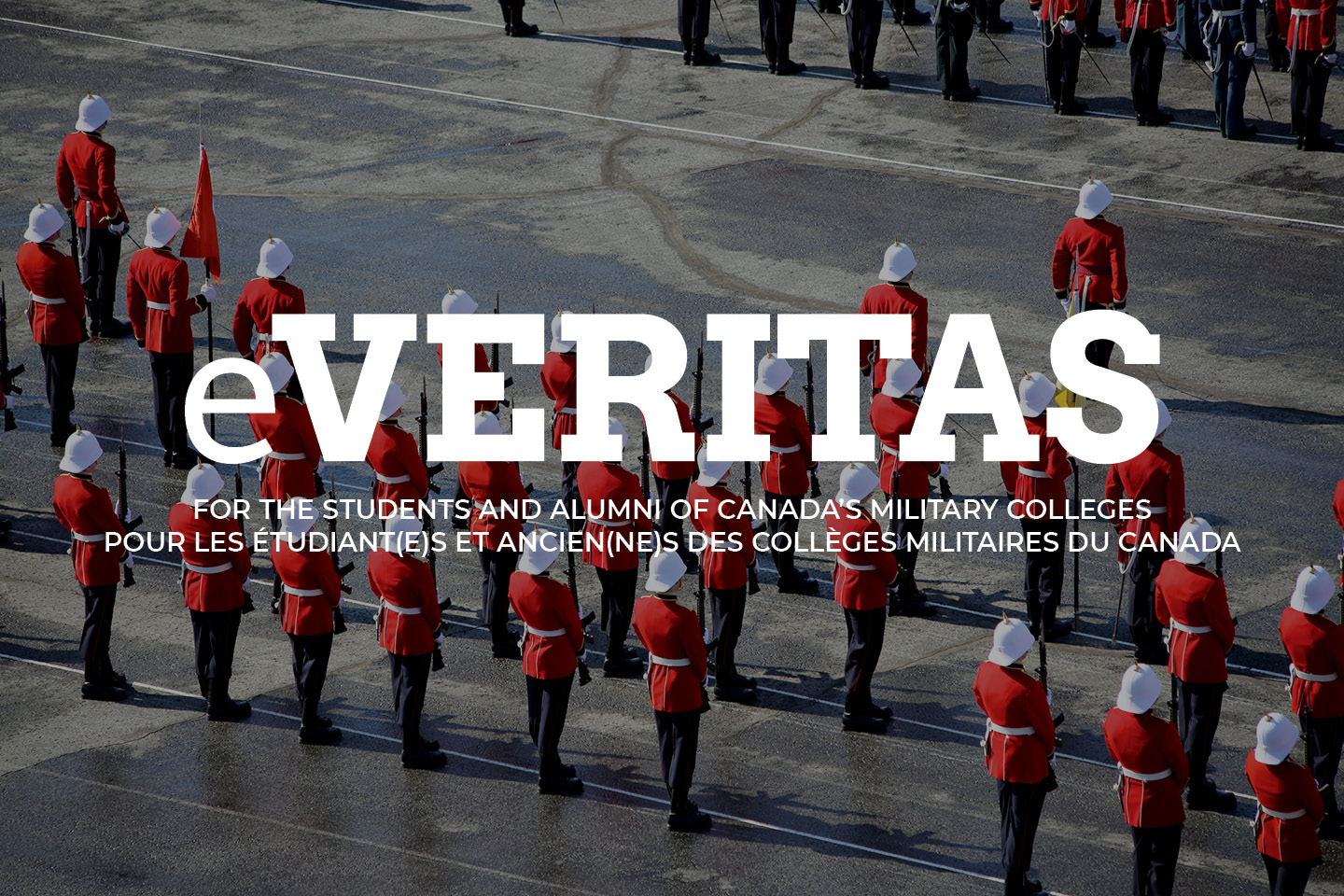 xx


IN THIS ISSUE 33:
To find an article: copy title into the search bar on the top of the website and press the 'enter' key.
To search for an individual: type their name into the search bar and press the 'enter' key.
Foundation seeking Executive Vice-President ("EVP") / La Fondation cherche à pourvoir le poste de vice-président exécutif.
End of an era!
Boot Camp From Different Perspectives!
No Life Like It;
Ex-Cadets in the News;
Where are they now?
Qu'est-ce qui se passe au CMR Saint-Jean;
RRMC 2010 Reunion Update & The Legend of Bart and Rat;
Victoria Edwards: In conversation with – Wendy Trethewey;
3 Stained Glass Windows Memorial Stairwell – Mackenzie Building;
Births | naissances;
Retirements | Retraites;
Deaths | Décès;
You May Know These 24…But Do You Really Know Them?
_________________________________________
Positions Available /

Postes disponibles
Electrical Designer, Concepteur électrique, Montérégie, Bousquet Technologies, (min. exp. 3 years)
Director – Building Structure, Directeur – Structure et Ouvrages d'Art, Montréal, Leduc Ressources Humaines, (min. exp.10 years)
Quality Control Manager, Responsable contrôle qualité, Montréal, Leduc Ressources Humaines, (min. exp. 5 years)
Team Leader – Software Development, Chef d'équipe – Développement de logiciels, Montréal, Invensys, (min. exp. 7 years)
SAP Senior Data Planner, Planificateur sénior SAP, Laval, Xstrata, (min. exp. 2 years)