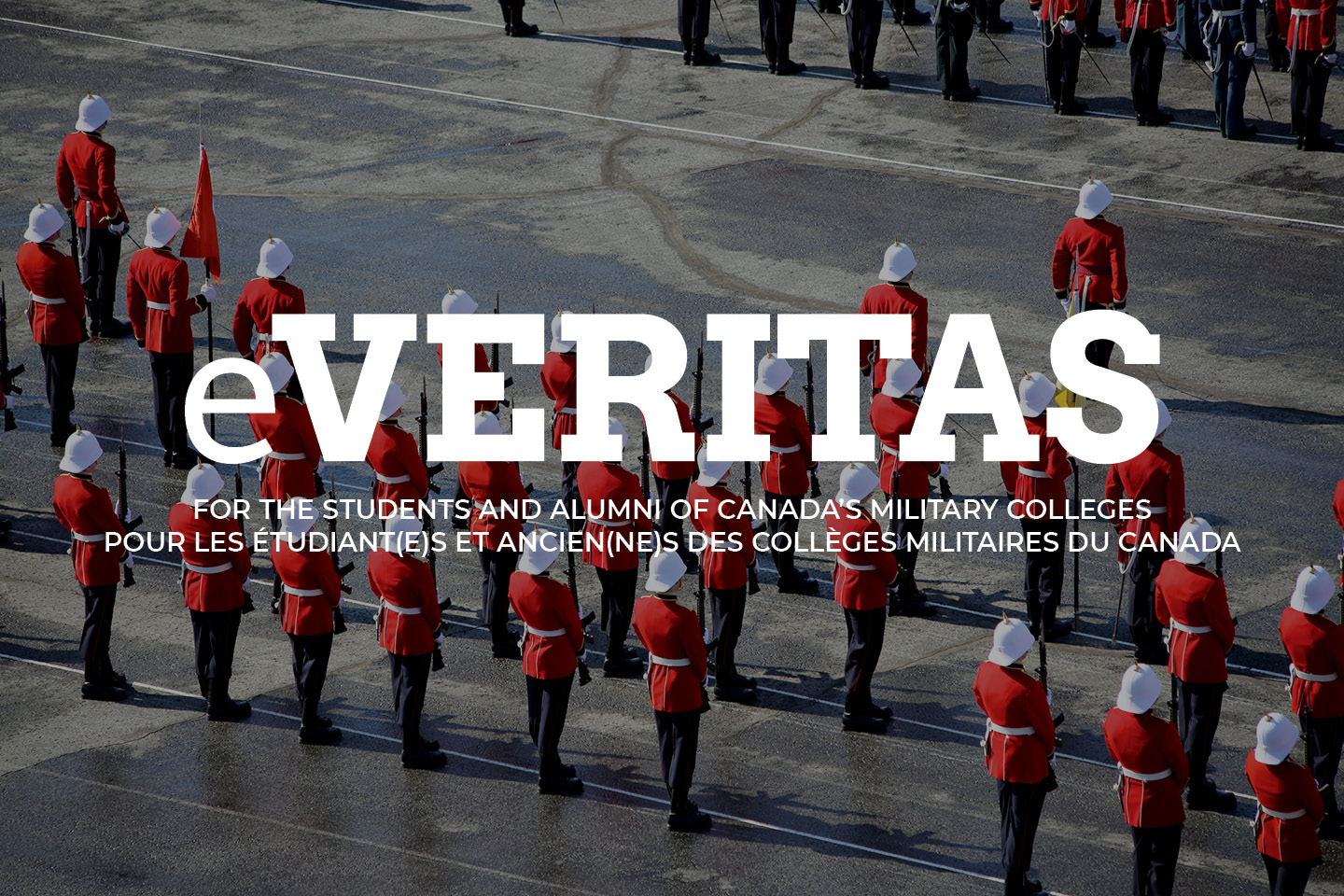 The RMC Foundation is conducting this on-line auction as a fundraising effort in support of the Colleges. The bidding process is now open and will continue until 17:00 hours Sun 30 Sep, after the end of Reunion Weekend. All of the proceeds of this auction will go into unrestricted funds in support of RMCC and RMC Saint-Jean. Please be advised that the winner of each auction item will not receive a tax receipt as they are receiving goods for their donation. Good luck and let the bidding begin!
La Fondation CMR procède à cette vente aux enchères en ligne dans l'optique d'amasser des fonds pour les collèges. Les enchères sont maintenant ouvertes. Elles prendront fin à 17 h le dimanche 30 septembre, au terme de la Fin de semaine des anciens. Tous les produits de la vente aux enchères seront intégrés aux fonds non affectés destinés au soutien du CMRC et du CMR Saint-Jean. Veuillez noter qu'aucun reçu pour fins fiscales ne sera remis aux personnes ayant remporté les divers éléments mis aux enchères, ces personnes ayant reçu les prix en question en contrepartie de leurs dons. Les enchères battent leur plein, bonne chance!
xxx

EX-CADET WEEKEND FUN RUN
Anyone for a run around Fort Henry?
Ex-Cadet weekend at the end of September will include a fun run around Fort Henry for Old Brigade members, other ex-cadets and present-day cadets. Everyone is invited to join a small group of members of the Class of 67 as they enter the Old Brigade not only with the traditional parade and dinner, but also with a 5-kilometre run around Fort Henry. This is a repeat of last year's run, when members of the Class of 66 marked their entry into the Old Brigade with a run around Fort Henry.
In essence this is a re-creation of the Cadet Wing Harriers Race including members of all elements of the college student body, past and present. The plan is to start from the College Parade Square at 1500 hours on Saturday, September 29, and run completely around the Fort Henry Hill before returning to the parade square with smiles on our faces.
Ex-cadets of the other classes having reunions this year are particularly invited to join us for the run. If any of the classes wish to gather a group together from their year for the run, that would be even better. And, of course, present-day cadets are welcome too. The college's Harriers teams – both male and female – have already agreed to participate.
If the younger groups want to make a bit of a race of it, they are welcome to do so, but the Old Brigade members will not be racing – the completion of the run will be reward enough. Afterwards, all participants will be invited to a nearby mess to quench their thirst and celebrate the comradeship that is such a part or the college experience.
Last year we had 35 runners, and this year we hope to have more. Anyone interested in participating in the run is requested to contact the organizer, 6891 Bill Aikman at baikman@rocketmail.com to confirm arrangements.
In This Issue 35:
To find an article: copy title into the search bar on the top of the website and press the 'enter' key.
To search for an individual: type their name into the search bar and press the 'enter' key.
Ex-Cadets in the News
What are these 24 up to these days…?
Class Notes
Who Are They?
Spotlight on Training Wing Staff: Capt Zachary Gatehouse, 4 Sqn Commander
"It's about balance" Principal Tells Kingston Branch Members
Qu'est-ce qui se passe au CMR Saint-Jean
The Week That Was…
Cadets Complete Harrier Race Under Grey Skies /
Les Élèves-officiers terminent la course Harrier sous un ciel gris
First Years Struggle for Bragging Rights on Navy Bay
Amazon Expédition – Partie II
Varsity Sports
We get emails
Careers |
Carrières

/ Tip of the Hat / Realtors / Why Not Be a 212 Partner?