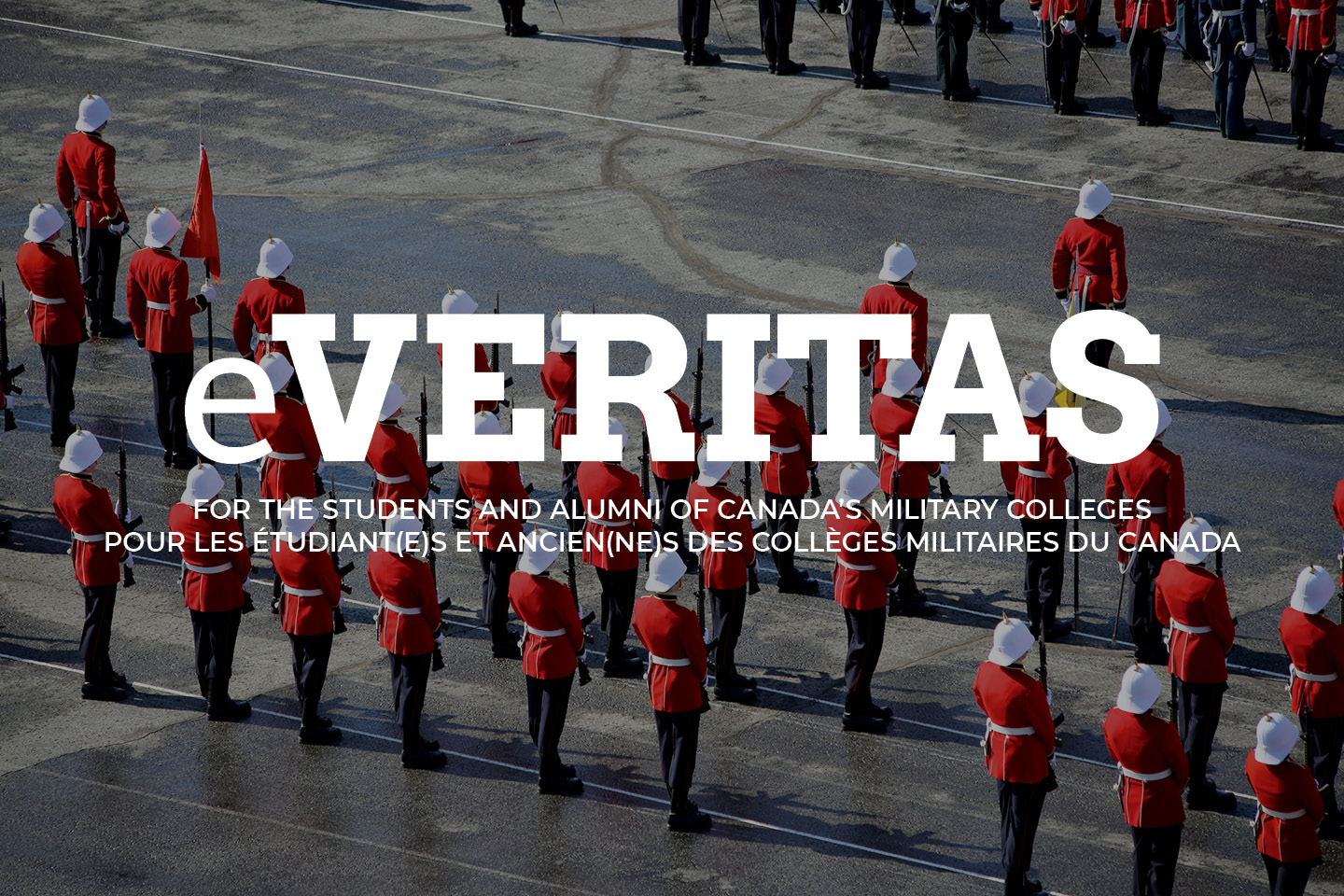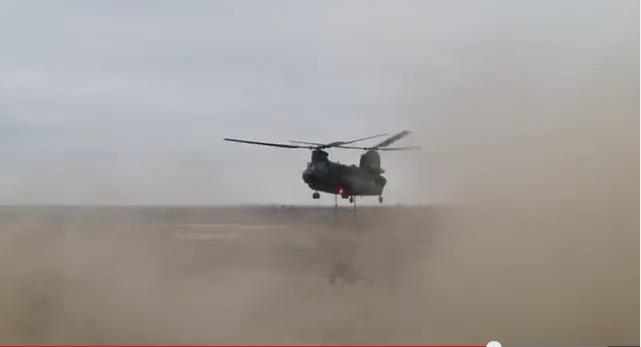 OP Collaborative Spirit an Eye-Opening Experience for Senior Cadets
By OCdt Lauren Tracey Van Veen (IV)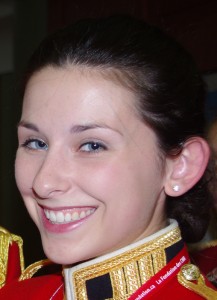 This past Monday, fifteen fourth-year cadets from the college had the privilege to participate in the first day of OP Collaborative Sprit at CFB Petawawa, along with Captain Shurdha the SOC and our Director of Cadets, Lieutenant-Colonel Popov.
Upon our arrival at 1RCR HQ on Monday morning, we, along with approximately 100 civilian DND employees, were outfitted with the kit we would need for an eventful day. The mission was to refine the presentations and demos that would be put on for industry leaders and government officials who would be arriving the following day. We, along with our new civilian comrades, were happy to help 2 CMBG achieve this objective.
Escorted by members of the brigade, we spent the day at a number of stands around the base, some of which were interactive, and others that showcased the remarkable firepower capabilities the Canadian Armed Forces can bring to bear on our enemies. Each of us had the opportunity to drive a LAV III, fire the C7 and C9, jump out of the Mock Tower, and partake of an IMP lunch. Of course, for those of us who had recently completed BMOQ-L, we were quite experienced with the latter. The day culminated with an impressive combined arms display that involved Infantry, Special Operations Forces, Artillery, and air lift support from one of the CAFs new Chinook helicopters. Beyond the obvious thrill of these experiences, OP Collaborative Spirit offered us, as soon-to-be junior officers, the opportunity to see how civilians interact with and view the CAF. The professionalism and mastery displayed by all members of 2 CMBG made this experience both enjoyable and informative.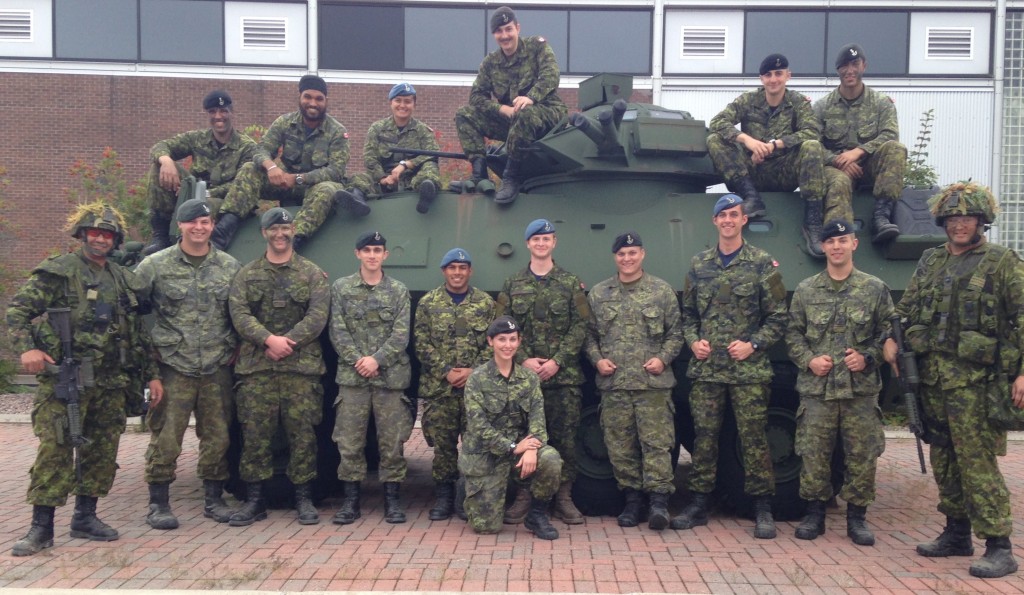 The following cadets took part in this exercise: OCdt. Sarabjot Anand, OCdt. Justin Hanlon, OCdt. Lauren Van Veen, OCdt. April Josol, OCdt. Nicholas Gardner, OCdt. Daniel Barry, OCdt. David Gee, OCdt. Stanley Bennett, OCdt. Joseph Simon, OCdt. Jean-Sebastien Beaulieu-Labonte, NCdt. Graham Austin, OCdt. Arman Poonja, OCdt. Mark Adams, NCdt. Daniel Presseau, OCdt. Jonathan Filiatrault.
RMC Attends Exercise Collaborative Spirit
By: Sarabjot Anand (!V)
Ex COLLABORATIVE SPIRIT is the 4th Cdn Div-hosted exercise intended to familiarize senior government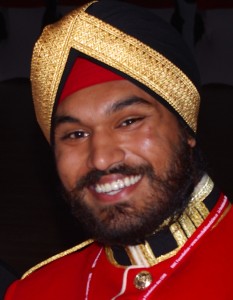 officials, industry leaders and influential Canadians in Ontario with the combat capabilities resident in 2 CMBG.
RMC Officer Cadets and other invited guests were familiarized with weapons (C7 and C9 LMG). Moreover, cadets were given the opportunity to drive around LAV III, observe engineering dive team fast casting and swimming ashore to prepare a landing site, participate in drills of paratroopers on the Mock tower and were given the opportunity to dawn a parachute harness and exit the tower.
An Air assault demonstration was shown to everyone that demonstrated the complex nature of joint operations making use of Alpha Jets, CH-147f Chinooks, CH-146 Griffons, Air Assaulting light infantry, slung loaded M777 howitzers and battle field effects.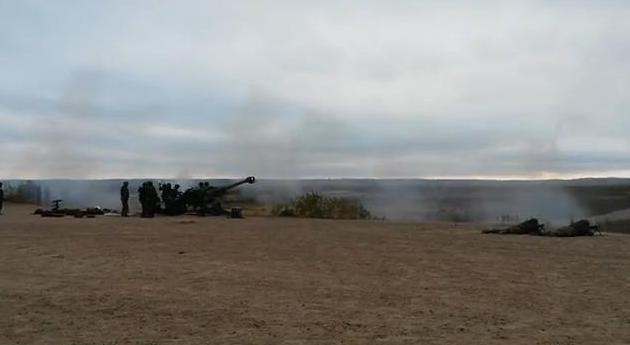 See an exciting  Ex COLLABORATIVE SPIRIT video by Sarabjot Anand – Here