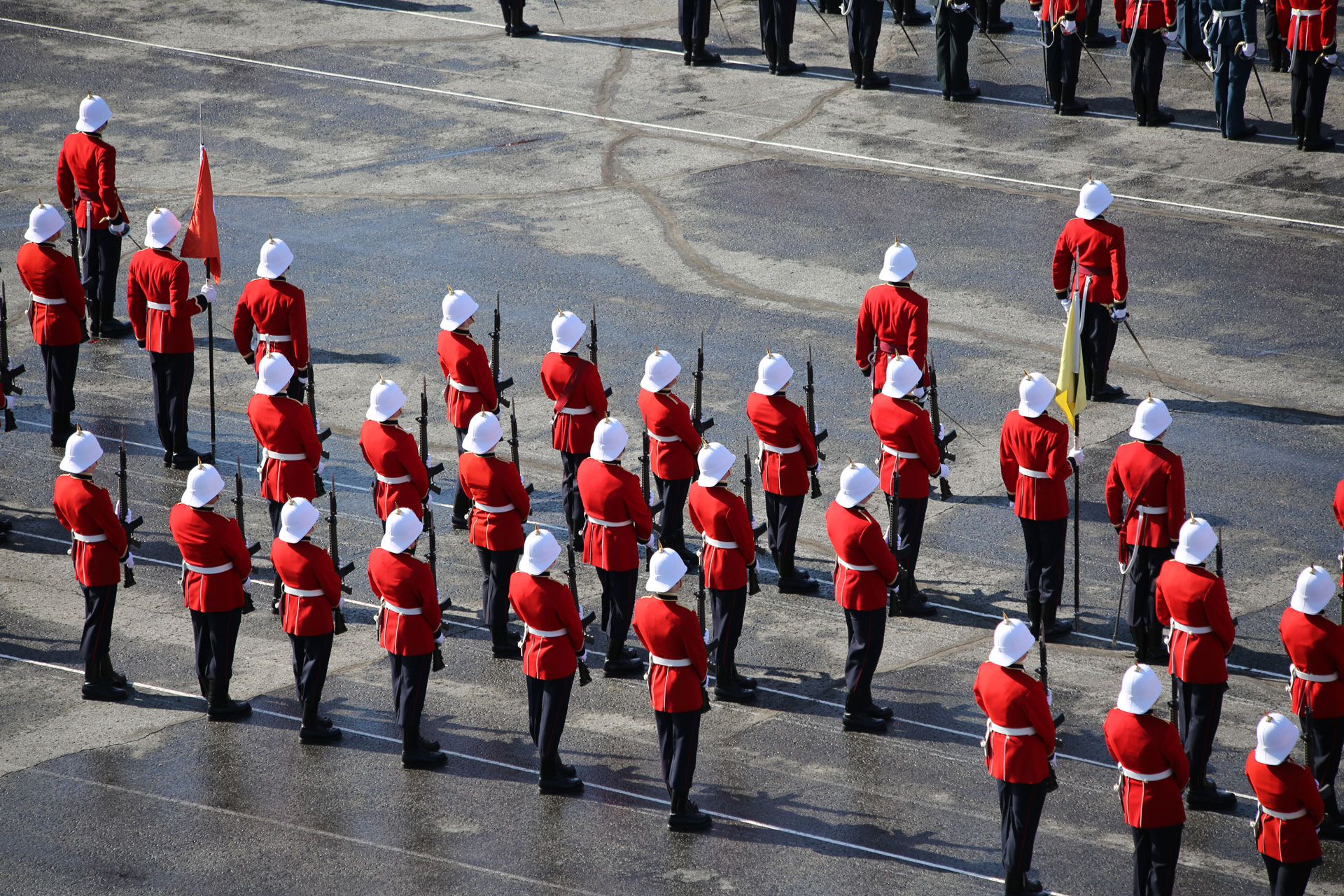 Photos by Bradley Lowe
Prom Dress Rugby: A Fundraising Success!
By 25323 III Kate Haddon
The RMC Women Rugby Club hosted a fundraiser Prom Dress game against St. Lawrence College on Saturday morning to raise money for the Soldier On program. The Soldier On program has a positive support atmosphere and many resources that aid past and present Canadian Forces members.
RMC had some mad moves on the field throughout the game. In the second quarter Katie Bruce scored her first try ever and the first one of the season with her amazing run through the SLC girls. Ash Clouthier scored the second try after Rachel Hilbig, our hooker, ran the ball ¾ of the way down the field out of our end as SLC girls were chasing and trying to tackle her. Catie Clapp topped it off with a perfect conversion leaving us only 2 points behind.
All of the new players played very well with props to Megan Couto for her intense plays and Ophelia Reymes for her mad propping. Christina Scott and Liz Schuler also had a number of epic tackles. Overall the team played hard and all of the players did very well. We player as a team. At half RMC was only down by two points. Unfortunately SLC brought their A-game and scored two more tries. RMC lost 26-12.
We would like to acknowledge a couple beasts from the game, including: Yana Volodarets with her long runs and awesome straight arming, Megan Couto, her first game ever, made some outstanding passes and set up some very strong offensive plays, and also, we would like to recognize Ashley Clouthier, the team captain, for her high energy and top notch playing skills.
We cannot forget the referee who dressed in a sparkle covered, purple, knee length dress to support the girls and the event. Overall, we earned approximately 2000 $ with the BBQ and fundraising efforts. The weather stayed awesome and the energy from both of the teams was overwhelmingly positive.
___________________________________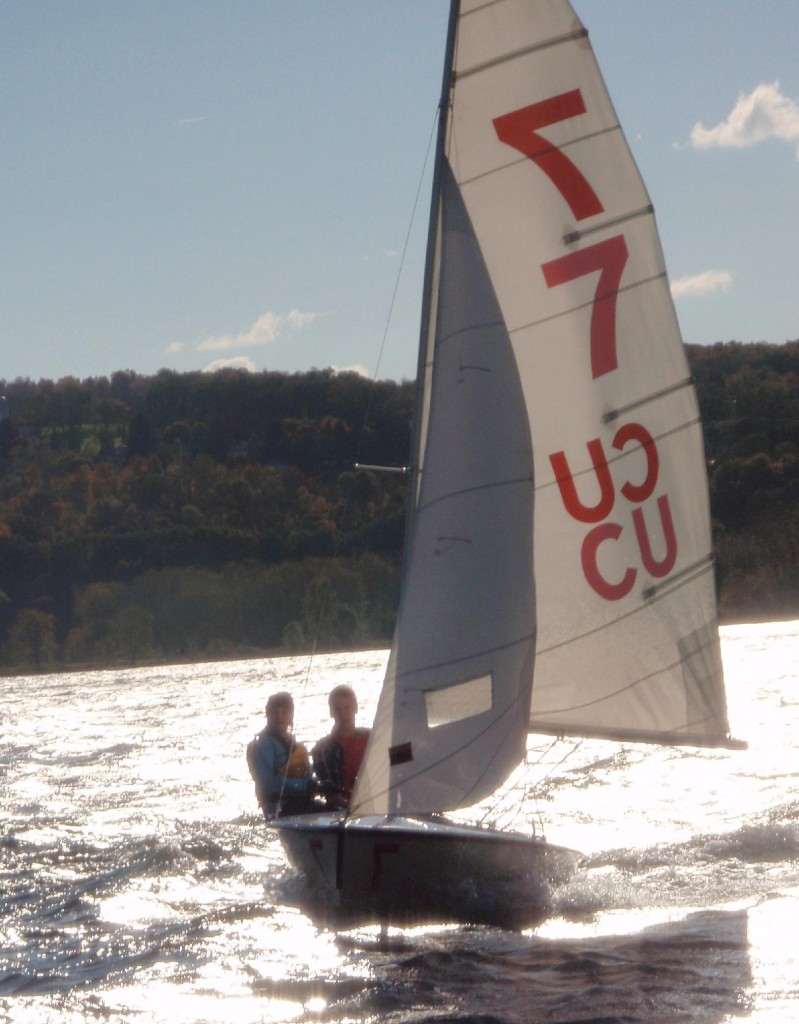 RMCYC Competes at Cornell University
By OCdt Emma Lunde, 25201
On October 15th the RMCYC Sailing Team departed for Cornell University in Ithaca, NY for the North #2 Regatta. High winds on Cayuga Lake on Saturday resulted in racing to be canceled for the day. Sunday however started off with a light southerly breeze and so racing began. RMC's A fleet team, NCdt Marc Flynn and Jen Bowen, began with some difficulties but steadily improved their standings throughout the day. RMC's B fleet team, first timer NCdt Mitchell Newman and Rebecca MacDonald, did extremely well for their first regatta, scoring a 9 out of 18 during their first rotation! As usual RMC's Sailing Team put in a great effort and had the respect of all other participants for their great attitude and determined spirit. Good Job!