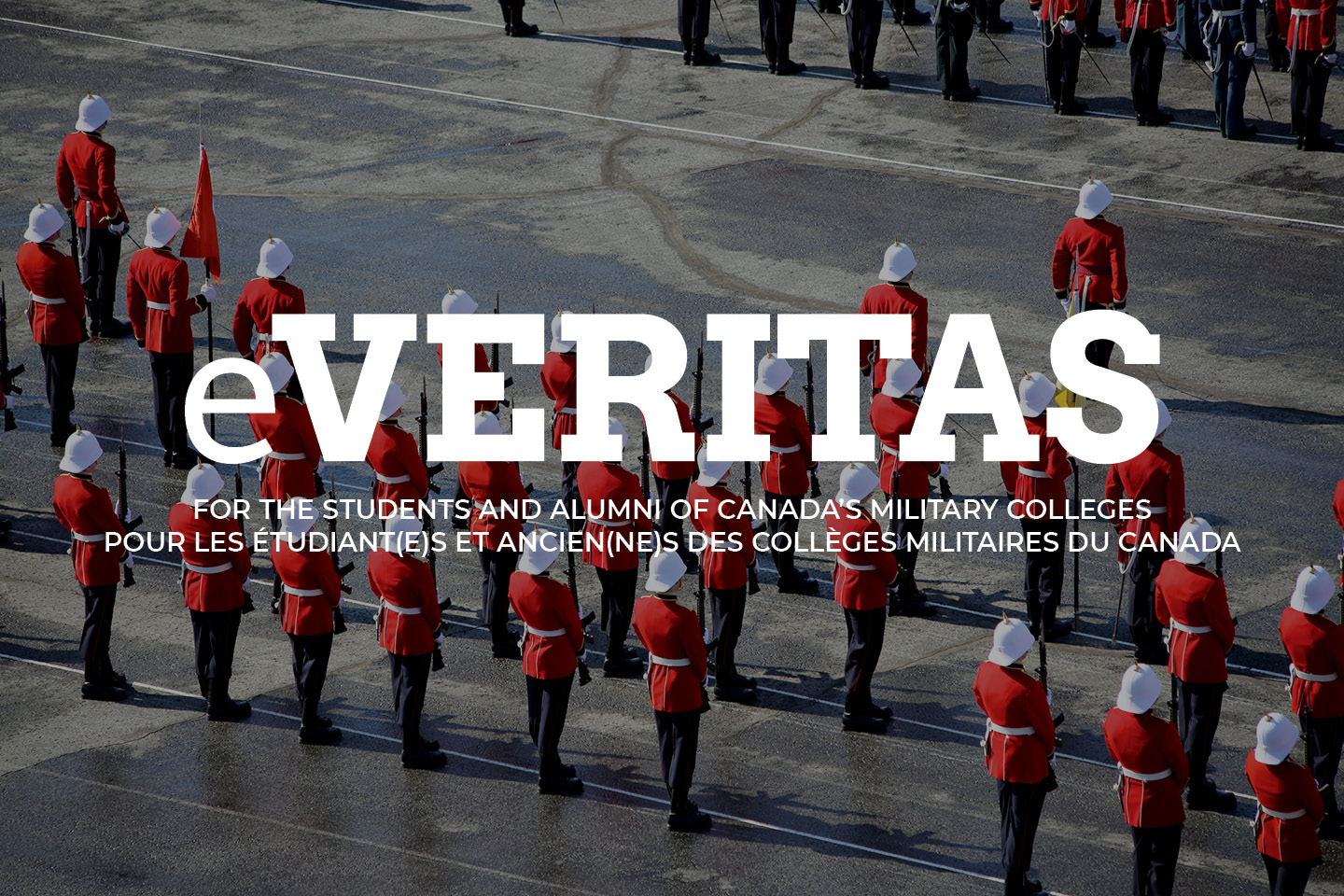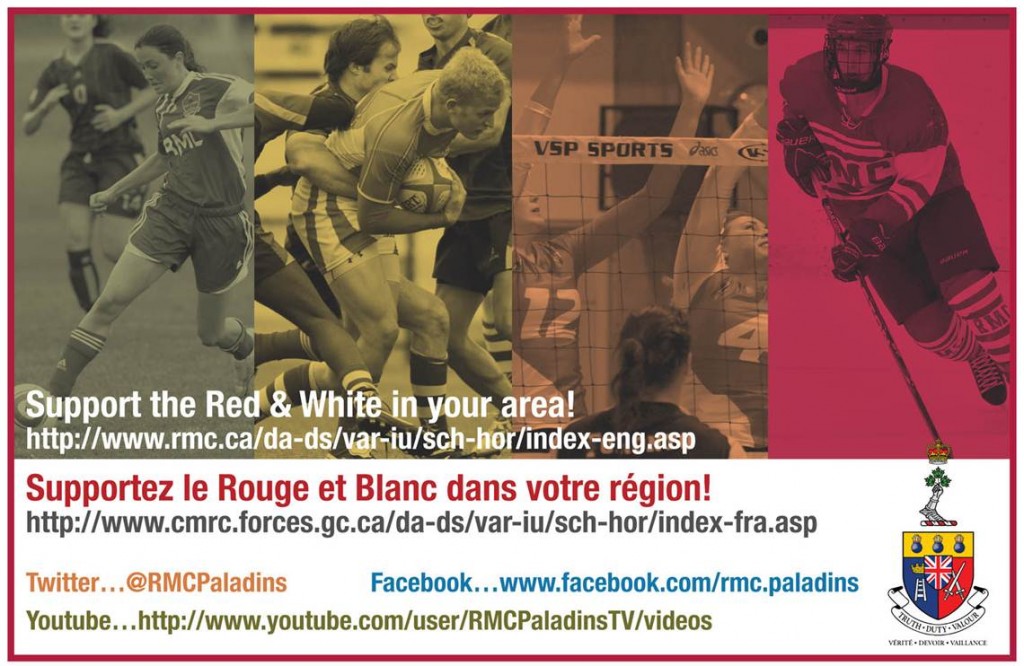 xxxx
___________________________

The New FORCE Evaluation Trialed with RMCC OCdts
By: Kelly Lupton, PE Manager at RMCC
Since the announcement of a new fitness evaluation for CAF members in February 2013, the RMCC Physical Education staff have been preparing for RMCC Force Trials. These trials for OCdts at RMCC took place this past week at the KMCSC. The goal of these trials was to put as many OCdts as possible through the new FORCE Evaluation to see how this "population" of CAF members performs and to be able to make more fact based recommendations on the future delivery of the test at RMCC and RMCSJ .
The trials were a great success in that over 600 OCdts were put through the FORCE evaluation. These results will be compared with each OCdt's PPT scores completed earlier this month. RMCC PSP has been fortunate to have the Human Performance Staff from DGPFSS HQ in Ottawa (PSP's HQ) attend these trials and provide the scientific analysis of the data.
As for the impressions of the test itself, most of the OCdts appreciated the "face validity" of the test. They see the link between the tasks in this test and their future job requirements in the CAF. They found it enjoyable and could see a potentially competitive aspect to the test. Given this population is generally young, healthy, and fit to a high standard, it comes as no surprise that for the majority of OCdts that did the test this week, the minimum standards to complete the tasks appeared to be fairly easy to achieve.
Here are some of the comments shared by the OCdts after completing the FORCE Evaluation,
"Although the test wasn't extremely challenging, it seems far more applicable than the old express test. I think it's a much better judge of how "fit to lead" we are, rather than judging us on pushups or handgrip." – IV Year female OCdt
"The test was very enjoyable and very practical to real world requirements, which the old EXPRES did not meet. However, a point system should be implemented so that people can push themselves to exceed their previous year's score." – I Year male OCdt
"I appreciated the changes made to the forces test to include more realistic exercises that we will probably encounter in our career. Utilizing the use of sandbags is a much better grip test then the previous contraption." – I Year male OCdt
"I really like the idea of one standard; however that one standard was quite easy for most OCdts to meet. Because of this there was little incentive for us to perform well. It might be useful to implement another standard to receive exemption like on the previous CF EXPRES. As far as the actual test goes, all of the individual activities were good. I like that they try to imitate closely "common CF tasks" in the spirit of soldier first." – IV Year male OCdt
In summary, the RMCC FORCE trials were a success. Many OCdts have been familiarized with the new test, the researchers are happy with the sample size and the effort of many of the OCdts, and the PE and Training Wing staff look forward to seeing what the statistics say about the test in the RMCC environment. The Athletic Department will keep e-Veritas readers posted over the summer with any new developments on the direction fitness testing goes at the Royal Military Colleges in Canada.
Special thanks to DGPFSS HQ Human Performance Staff for making this all happen by providing equipment and researchers, the CFB Kingston fitness staff for preparing the sandbags and assisting with testing, the OCdts who took part in the trials, the RMCC PE teachers who endured two very LONG weeks in the gym performing around 1500 fitness tests over the last 2 weeks. Your professionalism and stamina is commendable and very much appreciated.
___________________________
Wednesday March 27th Intramural Parade Brings Season to a Close
Article by Ryan Thompson, Intramural Coordinator, RMCC Athletics 
Photos by 26549 OCdt (II) Kai Zhao
Wednesday March 27th brought to an end another Intramural season with our annual Parade where we acknowledged our champions, top referees, most sportsman like players and most valuable players.
Being a referee is truly a thankless job. In many cases our referees attempt to learn the sport in one session at the beginning of the year. The following referees were standouts with their knowledge and their ability to control the game and call it fairly.
Basketball: OCdt Edmison, 9 sqn; Inner tube Water Polo: OCdt Kerr, 4 Sqn; Flag Football: OCdt Birchall, 7 Sqn; Handball: OCdt MacGregor 11 Sqn.
The most sportsmanlike category had the most nominees with almost every team having a worthy candidate. The following Cadets showed a passion for their sport and displayed true sportsmanship throughout the season.
Flag Football: NCdt Barnes, 3 Sqn; Handball: OCdt Couto, 8 Sqn; Ice Hockey A Tier: OCdt Baltus, 3 Sqn; Ice Hockey B Tier: OCdt Bloess, 4 Sqn
Basketball: OCdt Sanga, 4 Sqn; Inner Tube Water Polo: OCdt Mahon, 6 Sqn; Dodgeball: OCdt Nissen, 12 Sqn.
The most valuable player category had a few standout players who propelled their teams to championships and/or undefeated seasons. Our MVPs not only dominated their sport but also encouraged their team to help everyone become the best possible player they could.
Our Most Valuable players are:
Flag Football: OCdt Dubuc, 11 Sqn; Handball: OCdt Vautour, 12 Sqn; Ice Hockey A Tier: OCdt Lachance, 6 Sqn;Ice Hockey B Tier: NCdt Lightbody, 5 Sqn; Basketball: OCdt Nicholson, 5 Sqn; Inner Tube Water Polo: OCdt Hort, 4 sqn;
The last individual award is given to deserving Cadets and takes into account both Fall and Winter IM seasons. Our most sportsmanlike Intramural players truly stand above everyone else as they participate in multiple sports, are eager to help their Sqn, encourage all players and have a true passion for sports.
These two individuals are:
NCdt Barnes, 3 Sqn; OCdt Kerr, 4 Sqn
Our most valuable player's award is awarded to true, all around athletes that excelled at any sport they played. There was a true difference with how their teams competed with them on the floor.
Our Most Valuable Intramural players are:
OCdt Nicholson, 5 Sqn; OCdt Edmison, 9 Sqn.
Congratulations to all winners.
Photos from the ceremony (click to enlarge):