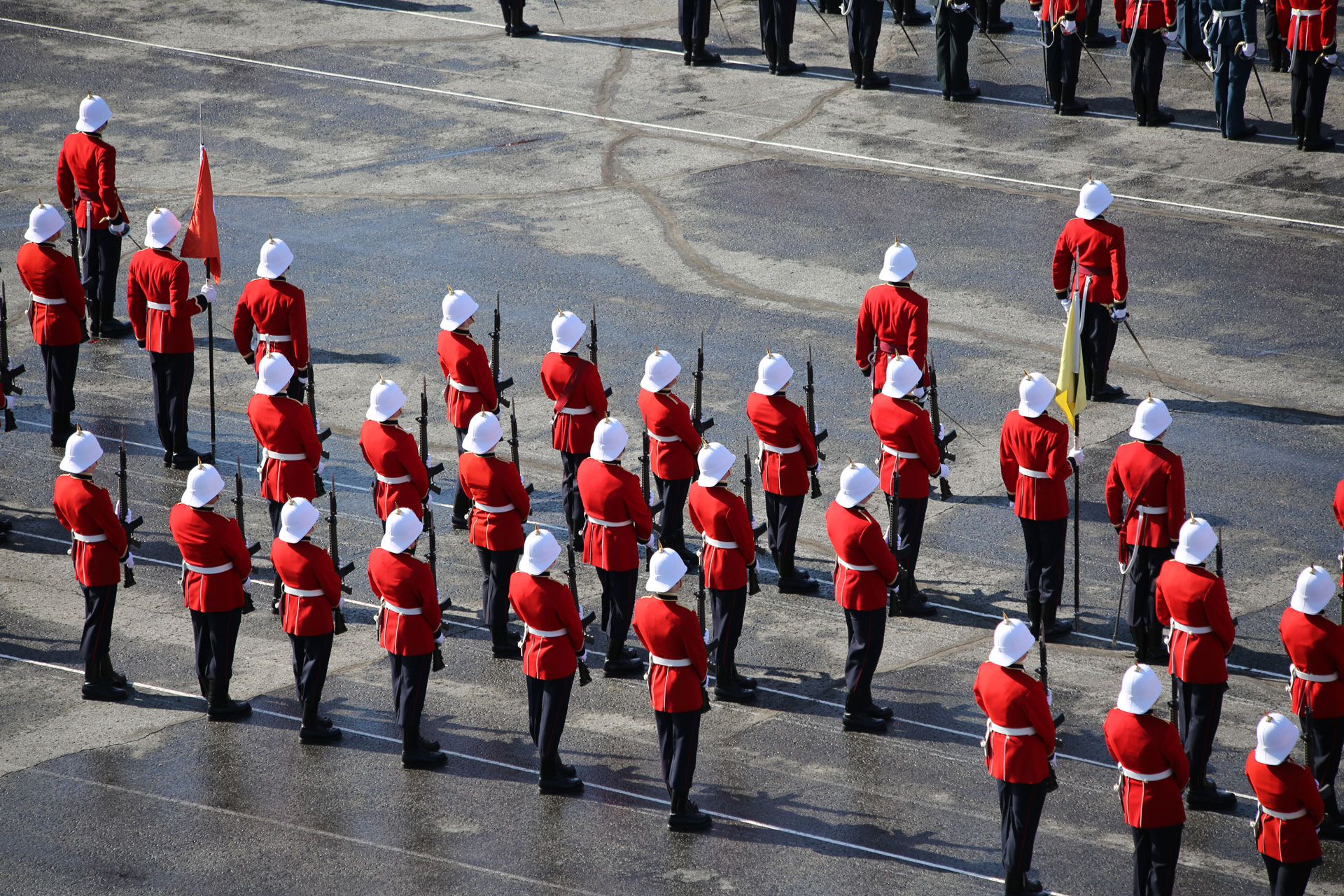 At this point (March 2009):
* Friday, October 2nd evening: Dinner/Dance Sunset Cruise on catamaran "Island Star" with departure 1700 hrs from behind the Holiday Inn Hotel for 60 folks.
* Saturday: Lunch on your own following Cadet Parade
* Saturday Evening: Old Brigade Dinner, 1800 hrs at Zorba's on the Bath Road, www.zorbaskingston.com
* Sunday Morning: Church Parade with fall-in at 1000 hrs on the Square
* Sunday Lunch – TBA but likely the Senior Staff Mess on campus
Holiday Inn Waterfront: 40 rooms booked for "Class RMC 54" – make your own reservations
Tel: 613-549-8400 or sales@hikingstonwaterfront.com
______________________________________________________________________________________________
OTTAWA BRANCH DINNER AND NIGHT AT THE RACES 24 APRIL, 2009 and FUNDRAISER for our RMC Club Foundation
Enjoy a fabulous dinner in a warm and comfortable dining room with your Ex-Cadet friends on 24 April. Timings are 1800 for 1830 but you may arrive, dine and leave on your own schedule. This event was so highly successful event last year that attendees demanded we do it again. Entertainment value is high, dining room service and food are excellent, valet parking is included as is a variety of benefits for each EX CADET and GUEST. More details are attached. Seating is limited so please register before 8 April 09.
Registration forms available from rmcclubottawa@sympatico.ca
Dress casual. Cost $40.00 per person. (a portion for RMC Club Foundation)
Questions and information: Digger MacDougall 613-836-9558
______________________________________________________________________________________________

"Can You Dig It?"
Summer Archeology Camp offered by the Cataraqui Archaeological Research Foundation in conjunction with Royal Military College of Canada museum, sessions are designed for all ages from 8 years and up. Sessions are packed full of hands-on activities related to history & archaeology. Each session consists of a five day program, starting at 9 a.m. and ending at 4 p.m. Before and after care is available at an additional cost. Sessions must be pre-registered and attendance at all workshops is required to participate in fieldwork.
1st YEAR CAMP DATES: July 7th-11th (Adults 16years+); July 13th-17th; July 27th-31st; and Aug. 10th-14th.
The fee schedule is as follows: $165 for a supporter participant, each additional family member pays $115. There is a $25 surcharge for non-supporters; each additional family member pays $12. the family rate to become a supporter of the Cataraqui Archaeological Research Foundation is $25.
Register early to avoid disappointment!
______________________________________________________________________________________________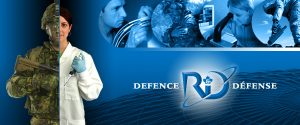 Defence S&T Symposium 2009 Understanding the Human Dimension in the 21st Century Conflict/Warfare: Taking Care of the Front Line
April 21-23 2009 Hampton Inn Ottawa Ottawa, Ontario
http://www.drdc-rddc.gc.ca/news-nouvelles/ev/sympo09-eng.asp
Colloque S&T pour la défense 2009 Comprendre la dimension humaine dans les conflits/la conduite de la guerre au XXI e siècle : Veiller à la ligne de front
21-23 avril 2009 Hôtel Hampton Inn Ottawa Ottawa, Ontario
http://www.drdc-rddc.gc.ca/news-nouvelles/ev/sympo09-fra.asp
______________________________________________________________________________________________
Call for Volunteers National Defence College Sponsorship Programme
Over the academic year, approximately 30 officers from around the world study at the Canadian Forces College in Toronto for periods ranging from three to ten months. To help the officer, should they so desire, during this year of transition, the College assigns a civilian sponsor to each International Student. The civilian sponsor is an individual or family who voluntarily commits to providing support, by offering a warm welcome, a measure of home hospitality, and exposure to Canadian family and community life. The Sponsorship Programme is open to all who wish to contribute their time and unique heritage. The College's group of exemplary sponsors include professional individuals, such as lawyers, doctors, engineers, teachers, business investors and retired senior members of the Canadian Forces. We hope to expose our International guests to the very best of our military traditions and hospitality as well as create a good relationship with the Civilian Sponsor that may be cherished for years to come. Canadian Forces College welcomes new volunteers to the Canadian Forces College Sponsorship Programme, which consists of a year-long or a short-term commitment. Except for the fellowship and pride, which is derived from helping a guest to Canada, the civilian sponsor receives no remuneration. Involvement in selected College and international social activities is encouraged and provides a token gesture of thanks. Usually the civilian sponsors are invited by the College Commandant to participate in: a social evening (International Night), preferably in June; and the College Garden Party in September. Should you wish to participate please contact Ms Rose Suppa, International Support Coordinator, at Suppa@cfc.dnd.ca
V

olontaires recherchés Le programme de parrainage au Collège des Forces canadiennes
Durant l'année universitaire, environ 30 officiers de l'étranger étudient au Collège des Forces canadiennes pour des périodes variables, allant de trois à dix mois. Pour les aider à surmonter cette période de transition, le Collège nomme un parrain civil pour accompagner chacun des stagiaires étrangers, s'ils le désirent. Le parrain civil est une personne ou une famille qui s'engage volontairement à assurer un accueil bienveillant, une certaine mesure d'hospitalité et une familiarisation à la vie familiale et communautaire au Canada. Le programme de parrainage est ouvert à tous ceux qui souhaitent donner de leur temps et partager leur patrimoine exceptionnel. Le Collège bénéficie d'une équipe de parrains dévoués composée de professionnels, notamment des avocats, des médecins, des ingénieurs, des enseignants, des investisseurs et des officiers supérieurs à la retraite des Forces canadiennes. Nous souhaitons faire bénéficier nos invités internationaux des meilleures traditions militaires et hospitalières, et espérons que des liens étroits seront tissés avec le parrain, laissant d'agréables souvenirs pour de nombreuses années à venir. Le parrain civil ne reçoit d'autre rétribution que la fierté et l'amitié qui résultent de l'aide qu'il apporte à un invité du Canada. La participation à certaines activités sociales et internationales organisées au Collège est encouragée et constitue une forme de remerciement. Les parrains civils sont habituellement invités par le commandant du Collège à : une soirée conviviale (Soirée internationale), en juin, de préférence; et la réception dans les jardins du Collège en septembre. Nous acceptons volontiers de nouveaux volontaires pour ce programme. Le programme de parrainage consiste en un engagement d'une année ou à plus court terme. Si participer à ce programme vous intéresse, communiquez avec Mme Rose Suppa, Coordonnatrice du soutien aux stagiaires étrangers, par courriel Suppa@cfc.dnd.ca
______________________________________________________________________________________________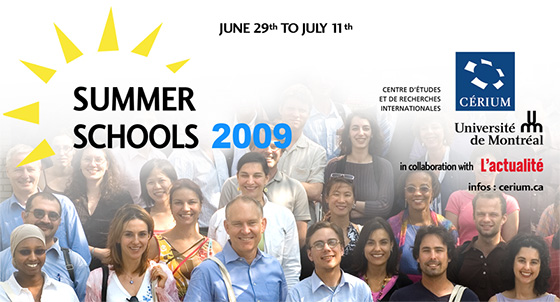 The International Studies Center of the Université de Montréal, in collaboration with the Faculty of Arts and Sciences and the Faculty of Law, is pleased to announce that it will be offering in 2009 eight Summer schools touching on some of the most important developments in the world today: Understanding and Preventing Terrorism; Peace Operations: Manufacturing Peace; The Obama Presidency: Year One; India : Surprising Modernity; Pluralism and Radicalization in the Arab-Muslim World: Comparitive Political Sociology; International and European Environmental Law / Climate Change; Biodiversity: current situation, challenges and management and China Risen: How it Changes and Changes Us. Each six-day course is given by a dozen of the best experts in the field. The Schools are intended for citizens interested in international affairs, members of NGOs, civil servants, journalists, business people, graduate and undergraduate students (3 credits). These courses are given entirely in English and are held during Montreal's famed International Jazz Festival. Info, rates and registration : www.cerium.ca/summer
______________________________________________________________________________________________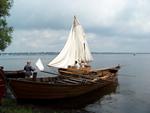 The Canadian Navy will sponsor in July of 2010 a 250th-Anniversary recreation of the 1760 Amherst Flotilla that descended the Saint Lawrence River toward Montreal in the last major campaign of the French and Indian War. Bateaux and longboats, with crews in correct dress of the F&I War, will gather at Kingston, Ontario, at the eastern end of Lake Ontario, in July 2010. A reception and launching of boats will take place at the Royal Military College of Canada. The Flotilla will then depart, with the current and prevailing winds, for an extended weekend passage through the beautiful and storied Thousand Islands of the Saint Lawrence River, including the rarely-seen Lost Passage. 18th-Century encampments will be made at National Park islands en route. The Flotilla will arrive off Prescott, Ontario and then cross to the site of Fort de la Présentation, Ogdensburg, New York, immediately across the river, to take part in the Founders' Day F&I War weekend event there. Participant boats will be offered Navy financial support to take part and to meet gas and transport costs. Further information will be posted as the time approaches. Plan to take part!
The Amherst Flotilla: 1760-2010
______________________________________________________________________________________________