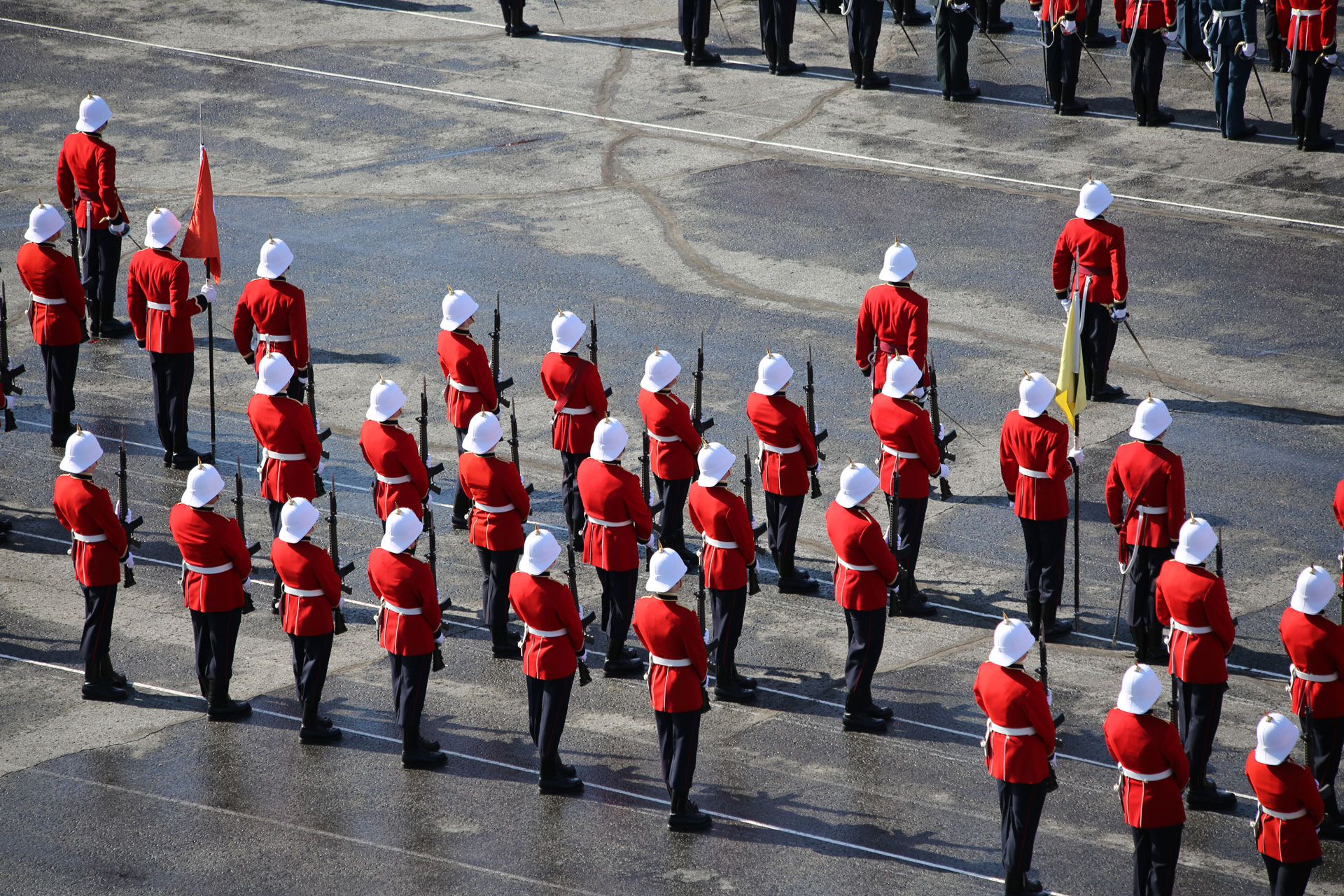 CDA Institute roundtable with Colonel Michael Day – May 7, 2009
This roundtable will be of particular interest to those from the Greater Ottawa Area.
The Conference of Defence Associations Institute is pleased to announce the next roundtable in its series of events on important security and defence issues.
We will be hosting Colonel D. Michael Day, Commander Canadian Special Operations Forces Command (CANSOFCOM), who will speak on "The Use Of Special Forces In The Long And Irregular War."
The session will be chaired by Dr John Scott Cowan, President of the CDA Institute. It will be conducted under the Chatham House Rule (not for attribution).
A sandwich lunch will be provided.
Date: Thursday, May 7, 2009
Time: 10:30am – 1:00pm
Place: Fleishman-Hillard boardroom, 13th floor 100 Queen Street, Ottawa (provided courtesy of Lieutenant-General (Ret'd) Richard Evraire, Chairman of the CDA)
An RSVP is required, and space is expected to be at a premium. To reserve a spot, please contact Arnav Manchanda by email specialevents@cda-cdai.ca or phone (613) 236-9903. First-come, first-served.
________________________________________________________________________________________________________
On May 4-8, 2009, the Centre for International Governance Innovation (CIGI), in cooperation with Governance Village, a leading online governance knowledge network, will host an e-Conference on The Future of Security Sector Reform (SSR). A process that aims to transform the security and justice architecture of the state in post-conflict and transitional contexts, SSR is now seen as a cornerstone of the peace-building and state-building agendas in countries ranging from Afghanistan and Iraq to East Timor and Bosnia. The goal of the web-based conference is to take stock of the evolution of the SSR process – identifying successes, failures, and challenges – and contemplate the future of the concept. The venue for this event will be a password protected website, www.ssrfuture.org. Policy-makers, practitioners, academics, and analysts from across the world will take part. The event is free and open to the public. You can register now at: www.ssrfuture.org. If you have any questions please contact us at info@ssrfuture.org. Please join us for the discussion and help us shape the future of the SSR concept!
Centre for International Governance Innovation (CIGI)
________________________________________________________________________________________________________
Canadian Forces College Job Opportunity
The Department of Defence Studies of the Royal Military College of Canada, located at the Canadian Forces College in Toronto, invites applications for part-time teaching opportunities in support of the
Joint Command and Staff Program (Distributed Learning) at various levels for a number of different courses. These courses include leadership and ethics, command and management, military science and operational
planning. The expected starting date for the position is 1 October 2009 and the closing date for applications is 31 May 2009.
http://www.rmc.ca/per/emp/ptto-oetp-eng.asp
________________________________________________________________________________________________________

2009 Defence and Security Directories Now Available!
The 2009 Defence and Security Directory is now available. This year's directory was a huge success! Not only did we increase the number of members in the profile section by 20% but also, by including 83% more logo's, we increased brand awareness. In addition, we've also included more information to members your company grow. The directory was available last week to those who pre-purchased it. For those, who elected to have it mailed, you should see it arrive soon. For those, who elected to pick it up, at the Canadian Association of Defence and Security Industries CADSI office, it is waiting for you. If you wish to order a copy, please visit our website www.defenceandsecurity.ca or contact steven@defenceandsecurity.ca .
Soldier Systems Technology Road mapping (TRM) Initiative to Launch May 25, 2009
The Department of National Defence (DND) (Land Forces, Materiel and S&T Groups), is combining forces with Industry Canada (IC), the Canadian Association of Defence and Security Industries (CADSI) and Technopôle Defence and Security (TDS) to facilitate a knowledge exchange and visioning initiative aimed at enhancing Canada's capacity to identify and develop technologies for Canada's future soldiers. The technology road mapping process will bring together researchers from the private, academic, government and not-for-profit sectors, as well as large and small companies from Canada and around the world, to exchange information and identify the maturity of technologies, map out future possible capabilities and suggest how to close the gaps of technologies that are not deemed mature enough to access. This will give both industry and government a better idea of how to design their respective R&D programs. It will also allow defence planners to adjust their stra! tegies and timelines to reflect the changing environment which affects research, production and technical realities. https://www.defenceandsecurity.ca/
Registration for CANSEC 2009, taking place on May 27th and May 28th at Lansdowne Park, is now open! To register for your complimentary access to CANSEC 2009, visit the CADSI website at www.defenceandsecurity.ca, select Events under the main menu then CANSEC 2009. NOTE: CANSEC is a private show; attendance is restricted to CADSI members, Canadian military and security personnel, government employees and accredited media. There are no exceptions.
________________________________________________________________________________________________________

Greetings from Kids Help Phone
I wanted to let you know that some of the brave Canadians serving in Kandahar have formed a team to support Kids Help Phone in the upcoming Walk fundraiser. As fellow members of RMC Class of '85, I know the dedication and sacrifice of those serving in Kandahar is particularly meaningful to you. Roy Harten and his team are going the extra distance to support kids in need by Walking for Kids Help Phone, even while carrying out their duties in Kandahar.
Please visit the Team Kandahar website at http://www.kidshelpphone.ca/teamkandahar and support Team Kandahar and the kids who need the services of Kids Help Phone. For additional reference, you might like to find out more about Kids Help Phone, watch a video of one our counsellors talking about the importance of our services for kids and the importance of the Walk, or read about Roy Harten volunteering to go to Kandahar.
And please, forward this message to other supporters.
Thanks!
14981 Ted Kaiser (RMC '85), VP IT, Kids Help Phone