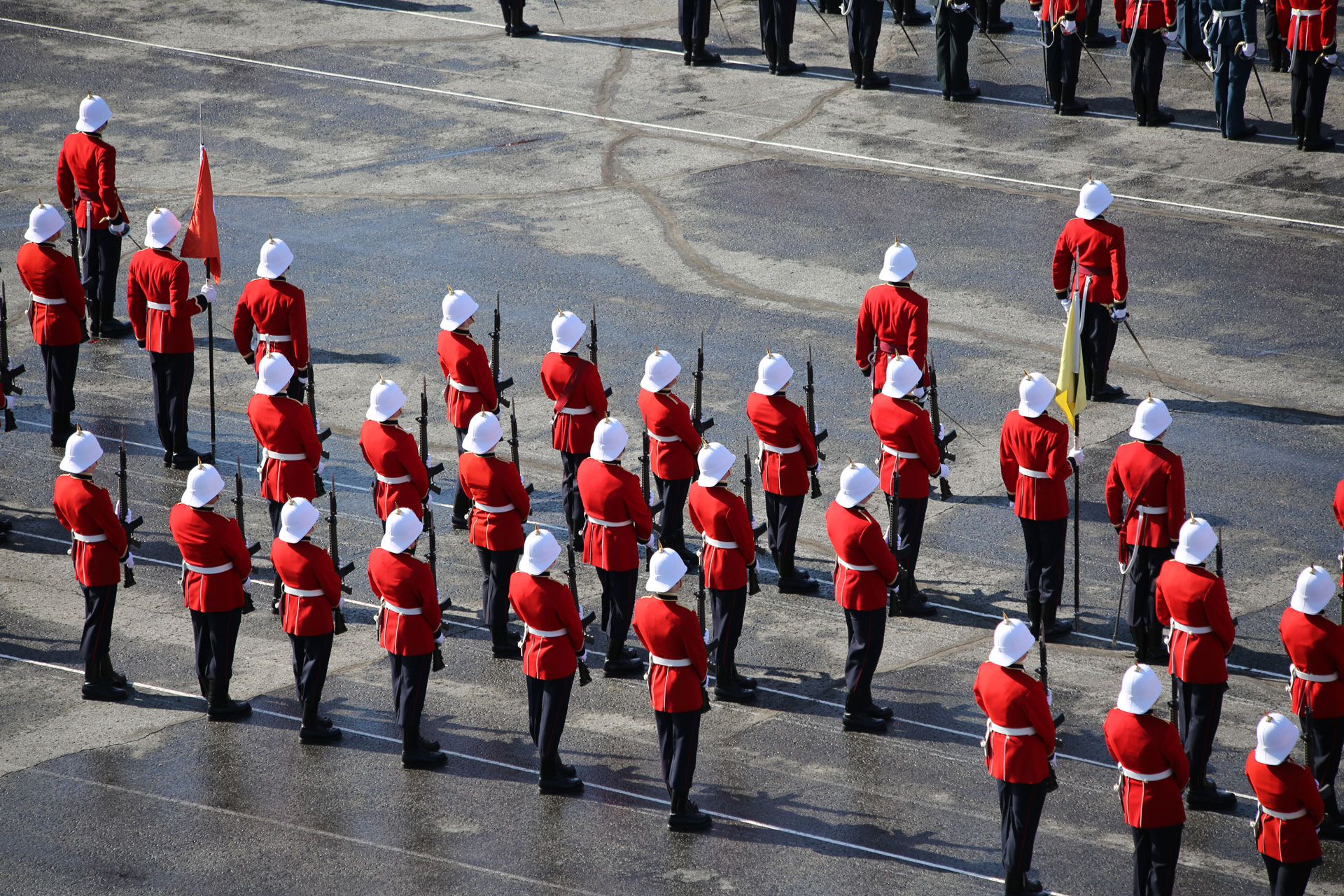 x
e-veritas has been given permission to publish excerpts of 5105 Doctor J. L. Granatstein's (CMR RMC 1961) interviews (1991-1993) for "The Generals: the Canadian Army's Senior Commanders in the Second World War". 5105 Doctor J.L. Granatstein fonds are at the National Defence HQ Directorate of History and Heritage.
x
x
_____________________________________________________________________________________________________
Mrs. Plow & 1649 Major General Edward Chester "Johnny" Plow CBE, DSO, CD (RMC 1921)
Major-General Edward Chester "Johnny" Plow was born in St. Albans, Vermont, in September 1904. Educated at Lower Canada College, he entered the Royal Military College in 1921. His elder brother John, preceded him to the college and the practice of referring to new cadets by their elder brother's Christian name was followed; for the rest of his life he bore the name, "Johnny". He later returned to RMC where he lectured in gunnery and in military history. His first posting was to "B" Battery, Royal Canadian Horse Artillery (RCHA). In 1930, he brought the first Leyland trucks and Crossley six-wheeled staff cars to Kingston and later studied mechanization in the United Kingdom. On return to Kingston, he was appointed RCHA Brigade Adjutant. At the outbreak of war he was attending a staff course in England and he joined his battery in December 1939.
After an appointment as Brigade Major Royal Artillery, 1st Canadian Division, he commanded the 8th Army Field Regiment. The following year, he became the 1st Canadian Corps initial Counter-Bombardment Officer. Concurrent with promotion to Brigadier in the spring of 1942, he became Commander Royal Artillery, 3rd Canadian Division, followed by Commander Corps Royal Artillery, 1 Canadian Corps in December 1943. He returned to North-West Europe in December 1944, as Brigadier Royal Artillery at Headquarters First Canadian Army. At war's end, he commanded the artillery component of the Canadian Army Occupation Force. In October, he assumed an appointment in England. His work led to a series of bursaries in the years 1946 to 1951, grants to the Disabled Fund of the Department of Veteran's Affairs and to the erection of the National Artillery Memorial at Major's Hill Park near Parliament Hill.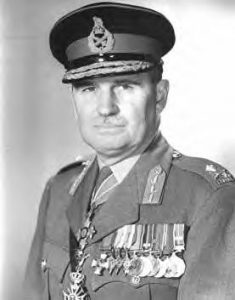 In the post-war era, Brigadier Plow organized the Directorate of Armament Development and the Directorate of Artillery at Army Headquarters. He commanded British Columbia Area for one year. He was appointed for 2 years as the Senior Canadian Liaison Officer, London, England. He was promoted to Major-General in February 1951 and appointed to command Eastern Command until his retirement in 1958. On 15 January 1959, Major-General Plow was appointed Lieutenant-Governor of the Province of Nova Scotia.
Major-General Plow died at Brockville, Ontario, on 25 April 1988.
http://www.gunner.ca/English/Great%20Gunners/plow.htm
On military life:
She married Plow in 1937 when he was stationed at Winnipeg. He was in the RMC class of 1925 that produced four generals. They lived in Tuxedo Barracks for a year and she obviously loved it. She had connections in the town and got involved with the civilians. They had little money ($250/month), no private means to speak of as the Plow family had gone bust in the 1920s, and were usually short, but it was a good life. The mess was lively, there was little formal calling, the young officers were studying all the time, and it was good. All were dedicated to the army, all were private school-upper middle class (including wives), and even "drink as the curse of the PF" was more than a little exaggerated (though the messes had booze during dry periods). Officers couldn't marry until they were in the army for 11 yrs or a Captain and this was good because it fostered mess life. They socialized a lot-parties, progressive dinners, sports.
On RMC:
Then they went to Kingston to RMC in 1938 where Simonds, SF Clark, Crerar all were. They lived in Hogan's Alley and it too was a beautiful life. Her husband failed his Staff College exams on his first try in 1938 but made it next year and then had to be persuaded to accept. Then Crerar refused to let him go. The war made it all irrelevant anyhow.
On War:
The war was a good time for Mrs Plow as she had no kids and was free to go overseas. She did, landing in Jan 40 on a ship with perhaps 100 Canadian soldiers' wives. She found space in Fleet in what was "the warmest house" in town–39 degrees F. She stayed until after Dunkirk when General Henry Crerar (RMC 1909) decided wives should return, and Plow wanted her to-he couldn't worry about the war and her. Mrs P then devoted herself to figuring out how to get back which she did in March 42 by taking a job with the Motorized Tpt Corps, a volunteer ladies group. The British ladies in it were puzzled that so many Canadians wanted to be near their husbands when they wanted to get away from theirs to snag a Yank. Then she got on with No l Canadian General Hospital. General Luton's daughter, expecting a child, lived with her for a time.
Why did marriages survive the separations of war?
Standards were higher, women weren't liberated and were less independent. She knew about the mistresses etc and didn't worry much about it. It was natural in the circumstances.