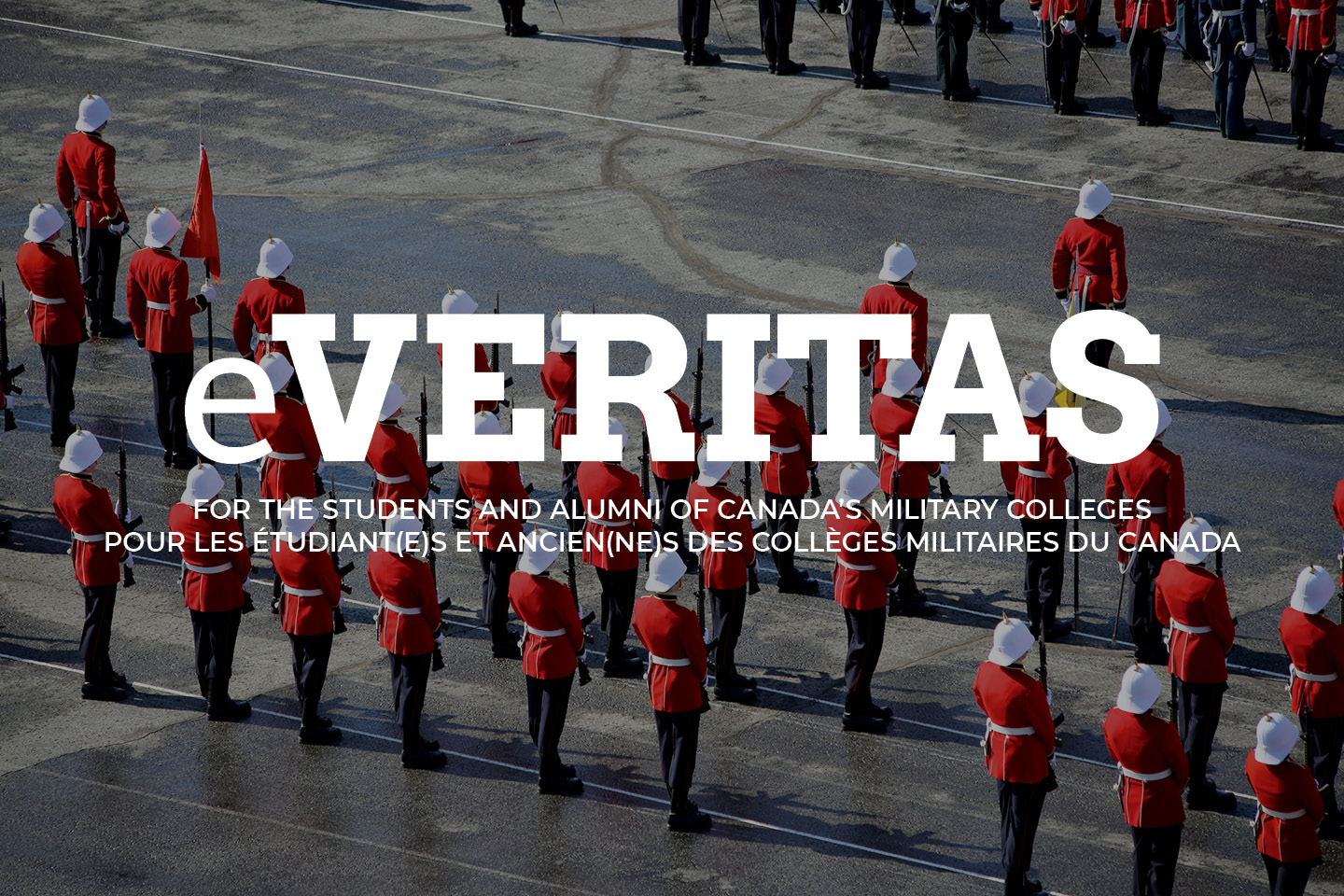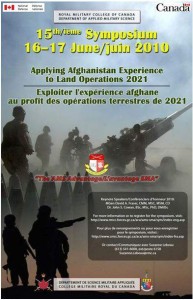 The Royal Military College Department of Applied Military Science will host its 15th annual Project Symposium, 16-17 June 2010. The theme for this year's Symposium is "Applying Afghanistan Experience to Land Operations 2021." The Land Force while being involved in operations in Afghanistan are also in the midst of change that will posture the Forces to effectively execute its doctrinal foundation known as Adaptive Dispersed Operations (ADO) in the year 2025.
Keynote Speakers will include:
* MGen David A. Fraser is the Project Director and Commander-designate for the Canadian Forces' new JHQ(R). MGEN Fraser completed his Master's in Defence Management and Policy from RMC in 2001.
* H24263 Dr. John S. Cowan is the Vice-Chair of the Defence Science Advisory Board of Canada, and President of the Conference of Defence Associations Institute. He was Principal of the Royal Military College of Canada from 1999 to 2008.
_________________________________________________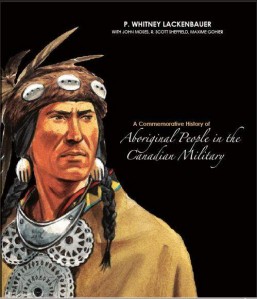 `A Commemorative History of Aboriginal People in the Canadian Military` is the latest in a series of books prepared by the Director of History and Heritage commemorating especial military experience. The chapters cover: Warfare in pre-Columbian North America; the arrival of the Europeans: 17th century wars; the imperial wars; in defence of their homelands; transforming relationshi s, 1815-1902; the World Wars; and the last six decades.
The book was written by: Whitney Lackenbauer with John Moses, Maxime Gohier and Scott Sheffield (Ottawa: DND 2009). Thanks were extended to (amongst others): 11207 Lieutenant-Colonel Marcel Beaudry (CMR 1977) and G1415 MGen Walter Semianiw (RMC 1980) for their assistance to the successful completion of this project.
http://www.cmp-cpm.forces.gc.ca/dhh-dhp/pub/boo-bro/abo-aut/doc/abo-aut-eng.pdf
_________________________________________________
xxx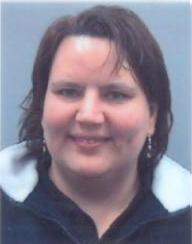 Regular e-Veritas readers will recognize the name Victoria Edwards.  In addition, to being a constant contributor of highly professional articles for us, she is a Section Head, Materiel Group at Department of National Defence in Ottawa.
Victoria also does presentations on a number of subjects at universities and other corporate and government agencies.
Victoria  and Susan Haslip will present `Towards Meaningful Recognition & Protection of Aboriginal Cultural Expression: Official Bilingualism` at the Individual Plurilingualism and Multilingual Communities in a Context of Official Bilingualism Symposium, (Ottawa: University of Ottawa, April 29 and 30, 2010 – Time: 11h05 – 11h35).  More info  here & here
_________________________________________________