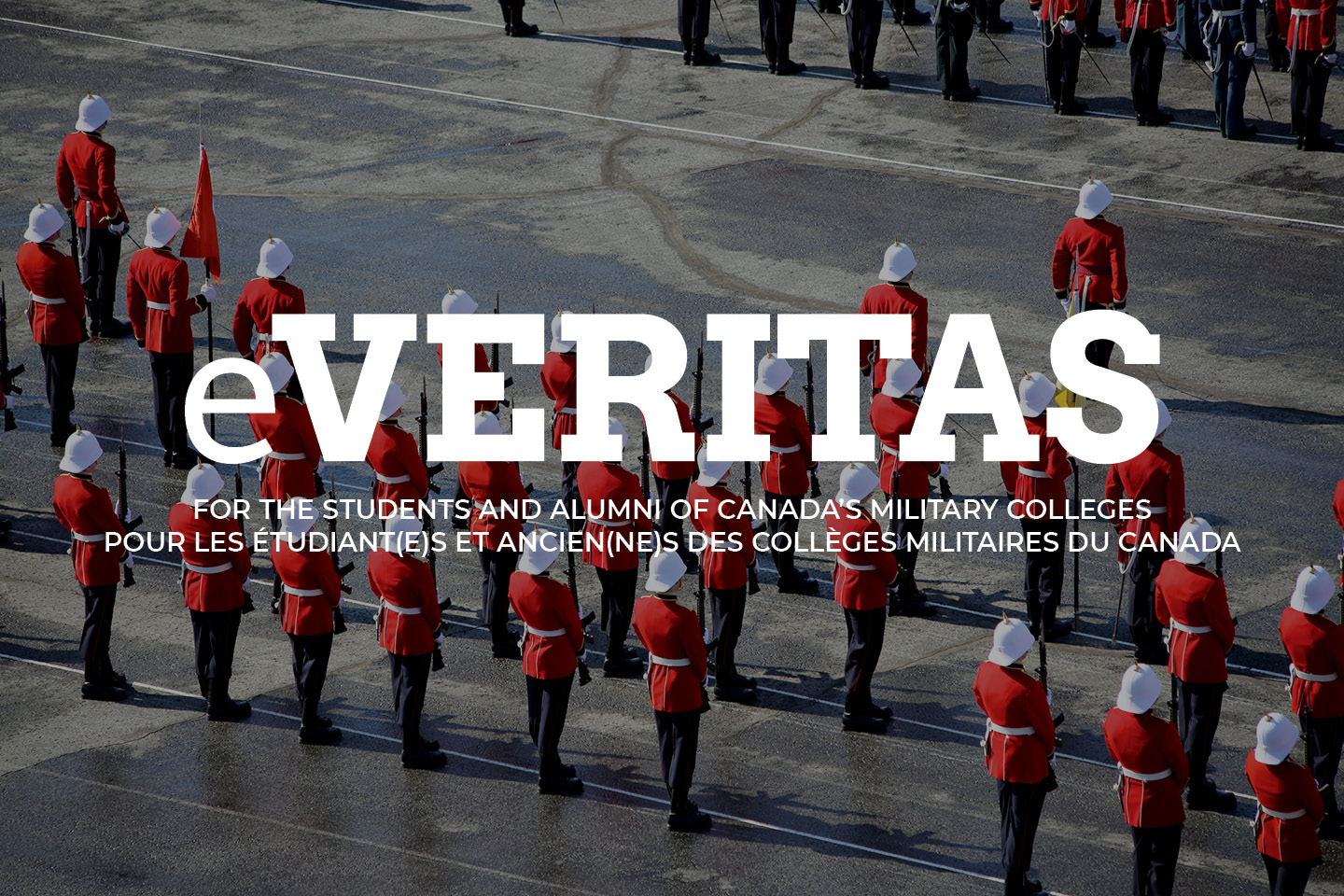 INVITATION NAVY LEAGUE OF CANADA CHARITY GOLF TOURNAMENT
The Centurion Royal Canadian Sea Cadet Corps, Navy League of Canada (NLOC), Kanata Branch, is pleased to invite you to its annual golf tournament to be held May 11, 2012 at The Canadian Golf Course, Ashton, Ontario. NLOC (www.navyleague.ca) is a non-profit charitable organization which was established in 1895 to promote an interest in Maritime Affairs throughout Canada. Today, NLOC has a presence in over 260 communities. The League focuses on three key programs: Maritime Affairs, Royal Canadian Sea Cadets and Navy League Cadets. Our youth programs benefit 15,000 young Canadians every year and growing. It has been active in the Ottawa Community for over 80 years. The Sea Cadet programs emphasize civics, citizenship, nation building and leadership and focus on young Canadians; tomorrow's leaders. Participation in sea cadets contributes positively to preparation for life's challenges and opportunities. Confidence building and development as young adults are the direct result of involvement in the betterment of their communities and interaction with their peers. Your participation and that of our sponsors assist in the funding of the Corps' activities including summer camps and exchange programs.

The registration fee for this comprehensive, full-day and fun-packed event is $150.00 per person. For further details and sponsorship options click on the link below. Dinner only registration is available at $30.00/person. Registration (individual, sponsor, donor or foursomes) for this event can be done on-line at http://www.canadiangolfclub.com/members/events.aro?type=5
The dinner guest speaker is Rear-Admiral Jennifer Bennett, Chief of Reserves and Cadets.
Registration must be completed NLT 3 May 2012.
If you have any questions re registration or sponsorship please contact Colonel (Retd) Andrew Nellestyn at 613 864 6202 or at andel1@bell.net.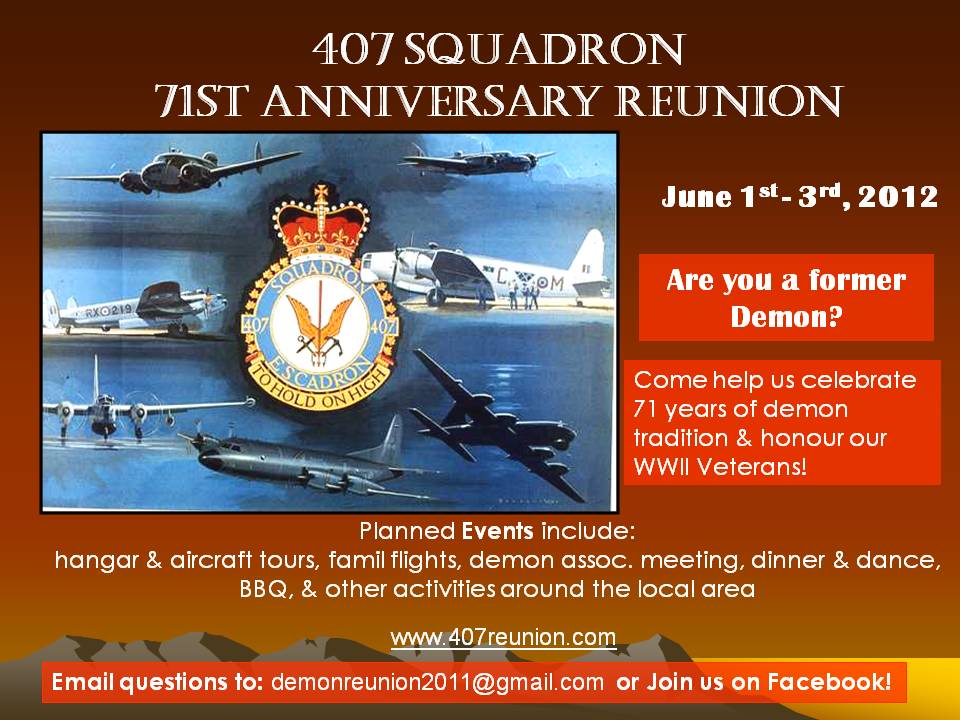 407 (LRP) Squadron will be hosting the Squadron's 71st anniversary which will be taking place the weekend of June 1st, 2nd, 3rd 2012 in Comox, British Columbia. The event will be focusing on celebrating Demon pride and honouring our World War II veterans.
The squadron was formed May 8th, 1941 on Thorny Island, England as a strike squadron used to seek out and bomb enemy shipping. Due to the squadron's tenacity to carry out attacks they were nicknamed the Demons. Later during the War the RAF gave the squadron to Canada. On June 4th 1945, at the end of the war, the squadron was stood down but it rose from the ashes on Dominion Day 1952. With the threat of nuclear attacks from submarines, during the Cold War, the squadron became focused on Anti-Submarine Warfare. Presently the Squadron conducts sovereignty surveillance patrols, coastal patrols, fisheries patrols, Northern patrols, Search and Rescue missions, Drug Interdiction patrols, U.N. sponsored Maritime Interdiction patrols and we will continue to search for submarines.  http://www.407reunion.com/
_____________________________________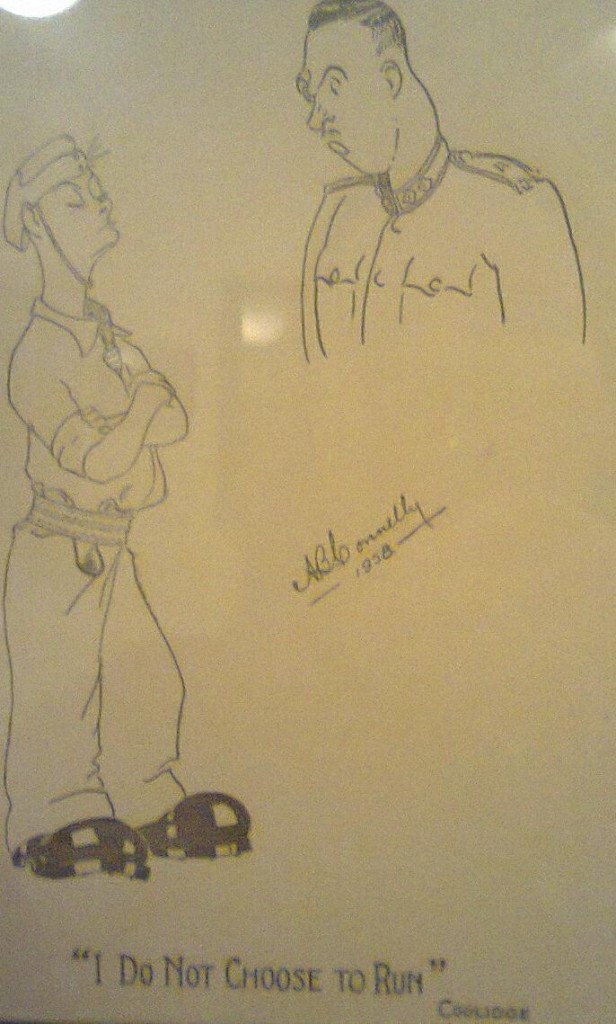 The Bytown Militaria Collectors' Association (BMCA) meets at the Warrant Officers' & Sergeants Mess GGFG/CHofO WOs and Sgts Mess which is INSIDE Cartier Square Drill Hall, 2 Queen Elizabeth Driveway in Ottawa, Ontario on the first Wednesday of each month (except Jul and Aug) at 19.30 hrs. A number of BMCA members are either serving or ex-military, or work for DND. BMCA members share an interest in all things militaria and bring militaria in for the show-and-tell part of the meeting. Artefacts of note during the BCMA members show and tell include:
• a tea tray with RMC arms and Truth Duty Valour valour carved by Sgt Middleton, who was on staff at RMC during the 1920s. Sgt Middleton carved single and multiple picture frames, trays, and boxes, with the RMC arms and motto.
• several framed cartoons by the late 1958 Brigadier-General (Ret`d) Alan Connelly (RMC 1927) 'I do not choose to run' Coolidge and 'That damnet spot', are both signed A.B. Connelly 1958. BGen Connelly passed away on 7,18,1991.
• a collection of RMC cap badges and helmet plates (Queen Victoria Crown & King's Crown),
6250 Maj (Ret'd) Louis E Grimshaw  of Louis E Grimshaw Military Antiques and Collectables, has RMC helmet plates for sale on his website. http://www.grimshaw-military.on.ca/
• RMC helmet plate (Queen Victoria Crown (QVC), 2nd patt, 1878-1901);
• RMC helmet plate (King's Crown (KC) 3rd patt, gilt (100%), 1985 reissue)