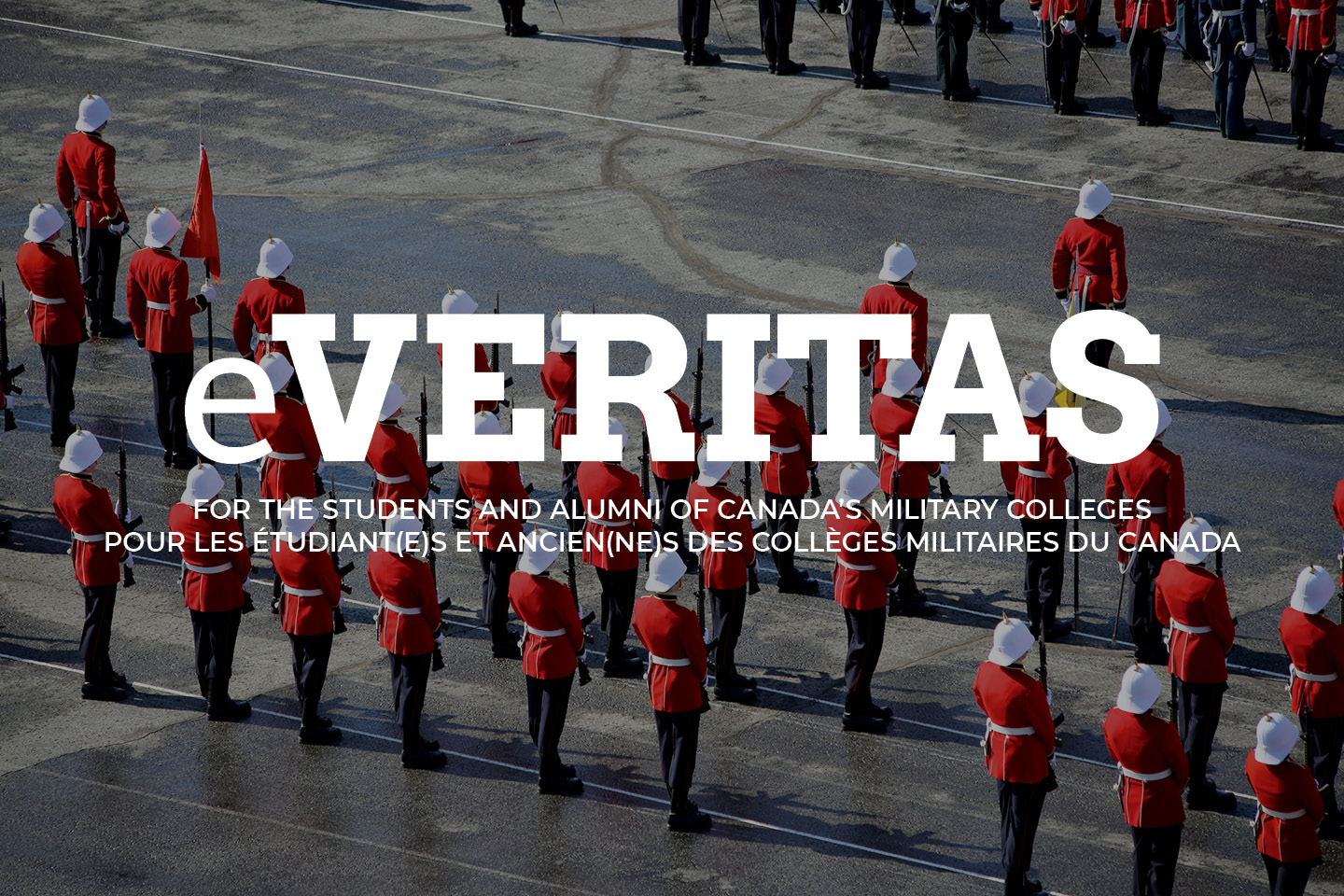 xx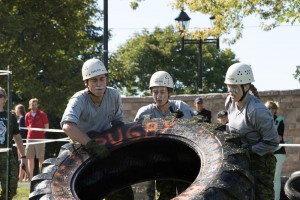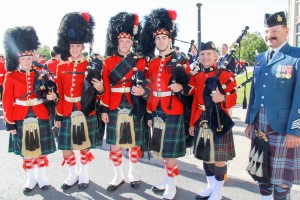 xxxx
 12 Impossible Things: The RMCC Obstacle Course

 Obstacle Course & Badging Parade from one that was there – done that!
MORE…
12 Impossible Things: The RMCC Obstacle Course
OCdt 27832 (I) Pablo Cardona
"Sometimes I've believed as many as six impossible things before breakfast." – Lewis Carroll
How could we do it? Just one of these obstacles would be enough to drain what little energy we had, yet we had to complete them all in little over an hour. How could we ever accomplish these 12 impossible things?
There wasn't a single obstacle that didn't push us to our absolute limit. However, the seemingly eternal course ended in a heartbeat. Upon finishing, an overwhelming sensation of joy and exhaustion consumed our bodies. The past month had trained us to this point and our training paid off. Thanks to it, we managed to shatter our limits and became stronger individuals and more so, we became a flight.
More obstacle course photos – Here
Rick Mercer at RMC – 
https://www.flickr.com/photos/100787540@N07/albums/72157659138976411
***
Obstacle Course & Badging Parade from one that was there – done that!
OCdt 27730 (I) Aniqa Khan
Reunion weekend is the most important weekend of an RMC first year student's life because of two reasons: it marks the end of FYOP and marks the beginning of four engaging years of university.
On Friday, the 25th of September, the class of 2019 conquered the infamous obstacle course. Starting off with the Director of Cadets address, the reminder of the day was nothing short of amazing. The first year flights of each squadron started off their respective obstacles with very high spirits as the seniors in their squadrons cheered them on. The sounds of family and friends cheering mixed with the chanting and encouragement of the remainder of the squadron boosted morale and gave teams the extra support to push forward. Running with my team, all I saw was a sea of people dressed in purple running with us and pushing us to go that extra mile and give it all we have got. With every splatter of mud that covered our combats and every scratch and scrape that emerged on our skin, we kept pushing through the pain stopping for nothing but the bell that marked the end of the course. Ringing the bell with the rest of my flight was one of the most liberating and exhilarating moments of my life. It was very important because it signified our cohesion as a flight and team as we conquered FYOP. To end the event, we were given our coins by the members of the old brigade – an old RMCC tradition.
The next day, Saturday the 26th of September, was the badging parade where first year officer cadets replaced their 'cornflake' cap badges with the shiny, new RMC ones given to us by members of the old brigade. The parade consisted of the badging parade, awards ceremony, addresses from the Commandant and Director of Cadets long with some important people at the college, and finally joining of the wing. The CWTO called us to attention to start marching, I was proud to have worked my way through FYOP to earn my place in my squadron. With a quick halt and right dress, I found myself placed in between two seniors, signifying my full integration into the remainder of the cadet wing. At the end of the parade we marched off together, scarlets and four's coming together as one unit.
Such an eventful weekend spent with friends, family and the entire cadet wing is sure to leave a very memorable mark on every officer cadet's heart. I feel honoured to be a part of a college with amazing school spirit and such a profound sense of cohesion. Reunion weekend 2015 will be remembered as the weekend I conquered challenges with my flight and earned my place in the RMCC family.
 1st Year Badging Parade – https://www.flickr.com/photos/100787540@N07/albums/72157656819403904