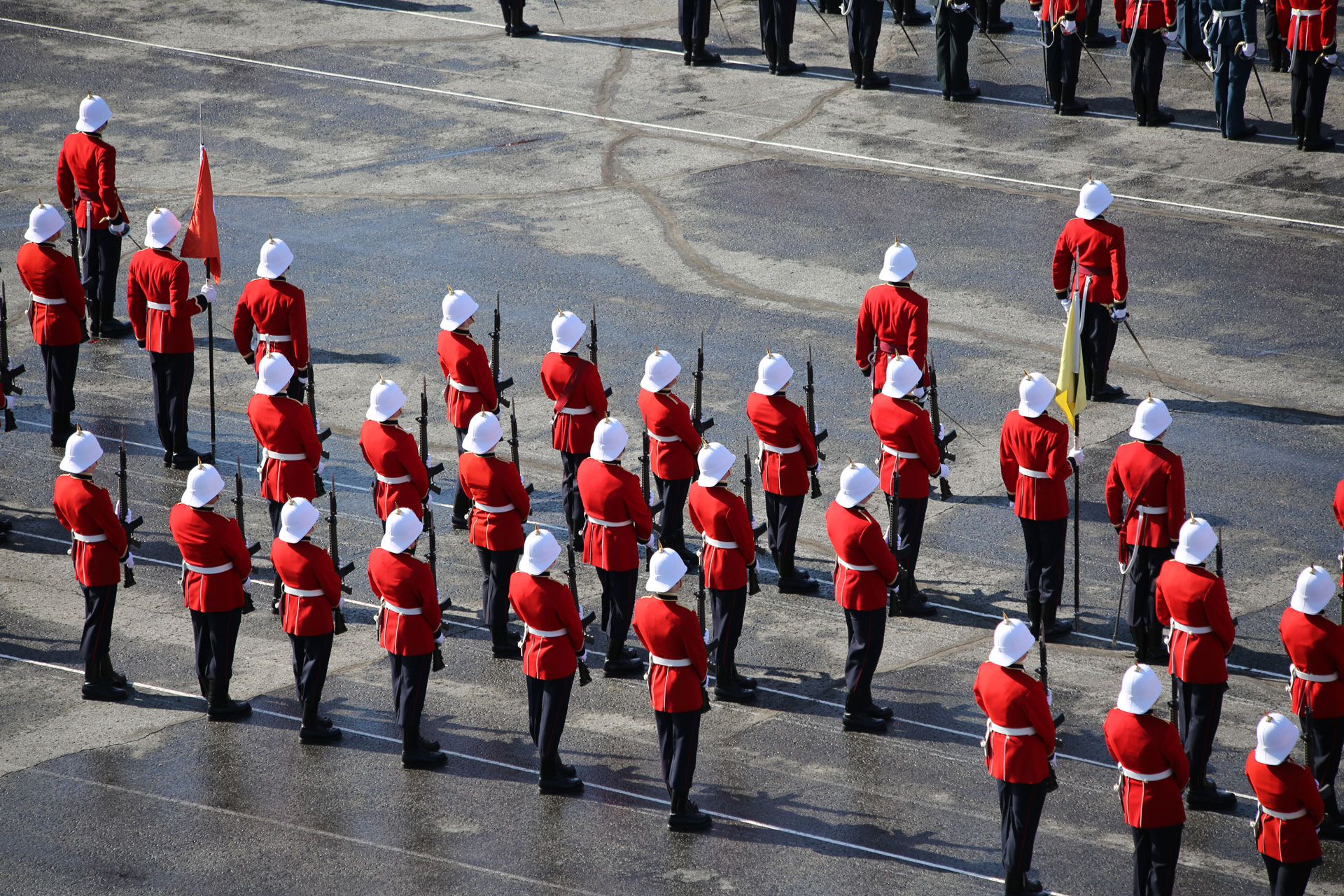 x
e-veritas has been given permission to publish excerpts of 5105 Doctor J. L. Granatstein's (CMR RMC 1961) interviews (1991-1993) for "The Generals: the Canadian Army's Senior Commanders in the Second World War". 5105 Doctor J.L. Granatstein fonds are at the National Defence HQ Directorate of History and Heritage.
x
x
__________________________________________________________________________________________________
2211 Brigadier-General (Ret'd) John "Jack" D Christian (RMC 1931)
2211 Brigadier-General (Ret'd) John "Jack" D Christian (RMC 1931) was interviewed by 5105 Doctor Jack J Granatstein (CMR RMC 1961) in Thonhill, Ontario on 31 May 91. BGen Christian graduated from RMC. He was an engineer. He served in the artillery in the Toronto militia for 2 yrs, then worked in the mines in the north. He joined in l939 and, because "they wanted an RMC grad in each field company", went in the Royal Canadian Engineers. He served as CRE 5 Armoured Division and CCRE I Corps.
On the Royal Military College:
Brigadier Jack Christian graduated from RMC in 1935 having seen 624 Brigadier W.H.P. Elkins D.S.O. (RMC Commandant 1930-5) and Brigadier Harold Halford Matthews C.M.G., D.S.O. (RMC Commandant 1935-8) as commandants. Brigadier Elkins (1883-1964) graduated RMC in 1905; was commissioned Royal Canadian Artillery; attached Royal Horse Artillery India (1908-10); served in France (1915-19); served as Officer Commanding, Royal Canadian Artillery and performed staff officer duties, Ottawa. Brigadier Elkins was a pretty good fellow who let the place run on its traditions. Brigadier Matthews (1877-1940) served as Commandant RMC (1935-8) and adjutant-general 1939-40). Brigadier Matthews changed old traditions and eased up on "recruiting" at RMC. Brigadier Christian remembers Keller on staff as sharp, good, snappy, tough disciplinarian.
On being tested in War:
The Permanent Forcers were older, spread thinly, and many had to be got rid of. Some were World War I types who couldn't understand or accept wireless, new weapons, the speed of operations; others weren't healthy enough for the strain of war. The 1 Div, with which Brig. Christian went overseas, was a pretty loose bunch. "We didn't know a damn thing." This was true of sappers and everyone else. The militia were weak, ill-qualified, and General McNaughton, a fine fellow, worked hard and tried, but a few Permanent Forcers did not an army make. He remembered his Fd Company being inspected by the King and the turnout was so poor that he went to his Commanding Officer and got permission to drill the unit in Royal Military College style. By the time the Corps was organized things were better and the weak sisters had been chopped. Still, no one expected General McNaughton would take them into battle.
On the Royal Military College old boy network:
Generally in the army Brigadier Christian saw no resentment towards RMC. The training there qualified one for responsibility, and Brigadier Christian remarked a few times on the fact that because he knew drill and could halt a platoon on the proper foot, this gave him a certain respect from others. As for Permanent Force-militia tensions, they too were minimal.
__________________________________________________________________________________________________
Major General Harry Wickwire Foster, C.B.E., D.S.O., (RMC 1922)
Major General (Ret'd) Harry Foster's recollections were taped by Tony Foster, who gave the tapes to 5105 Doctor Jack J Granatstein (CMR RMC 1961).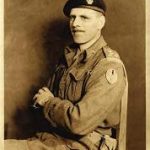 Major General Harry Wickwire Foster, C.B.E., D.S.O., (RMC 1922) earned a Military Qualification certificate from RMC 1922, followed by McGill University. He joined Lord Strathcona's Horse in 1924 and held the rank of Captain by 1934. He was a Permanent Force officer. He graduated from Staff College in Camberly, England in 1939 and was promoted to Brigade Major at the outbreak of the Second World War. Appointed to the rank of Lieutenant-Colonel and led Canadian troops in the Kiska campaign in 1943, for which he was awarded the American Legion of Merit. In 1944 was promoted to Major-General and led the 4th Canadian Armoured and 1st Canadian Infantry Divisions during their liberation sweep across France and Belgium in the fall of 1944. He was General Officer Commanding 1st Canadian Infantry Division from 1944-5. He was General Officer Commanding, 13th Brigade Group in the Kiska operation. After the war, he presided over the court martial of Canada's top prisoner of war, SS General Kurt Meyer. Upon retirement in 1950, General Foster took the civilian appointment of Chief Administrator of the Central European District, Imperial War Graves Commission. In 1959, he married third wife Mona Leonhart (nee Parsons) and was appointed honorary Aide-de-Camp to Governor General Vanier. He passed away in 1962.
http://www.lextec.com/Major%20General%20Harry%20Wickwire%20Foster.html
On Ottawa intrigue:
Major General Foster was, he said proudly, the only senior officer never to serve in Ottawa. The reason: in 1925 or 1926, he'd been returning to his unit in Winnipeg from leave and he stopped in Ottawa to visit his cousin who was secretary to Minister of National Defence, J.L. Ralston. He saw her in her office briefly then returned to Winnipeg. The next day he was paraded to the D Officer Commanding and told that he had gone over his superiors' heads directly to the minister. After he explained, the problem disappeared, but that taught him a lesson: the grapevine among subordinate staff was powerful. He resolved never to serve in Ottawa as "the place reeked of intrigue, corruption and dishonesty." Major General Foster was offered the Quartermaster General job but he knew he couldn't play the Ottawa game and declined.
On the Permanent Force:
Major General Foster mentioned that when he joined the Lord Strathcona Horse after the Royal Military College the Commanding Officer had 3 DSOs and his squadron commander, Page, did as well. Even the riding instructor, a sergeant, had been an officer in France and had the MC as did the Regimental Sergeant Major. There was a certain amount of prejudice against Foster as a result, a dewy-eyed cadet who was the regiment's first post-war new officer. As it was, his riding had been taught by RCHA instructors and he had to relearn it at the Lord Strathcona Horse. Major General Foster added that the Calgary locals viewed the Permanent Force as "the scum of the earth", as "parasites". But his regiment scorned the "cowboys" of Calgary because they didn't know how to take care of their horses.
__________________________________________________________________________________________________
General (Ret'd) S.F. Clark
General (Ret'd) S.F. Clark was interviewed by 5105 Doctor Jack J Granatstein (CMR RMC 1961) in Victoria, BC on 24 Feb 92. Lieutenant-General S.F. Clark C.B.E., CD was Chief of the General Staff 1958-1961. He was Colonel Commandant Royal Canadian Corps of Signals Communications and Electronics Branch from 1966-1973. The Lieutenant-General S.F. Clark, CBE CD Scholarship at the University of Victoria was named in his honour.
On Lieutenant General Granville Simonds, C.B, C.B.E., D.S.O. (RMC 1925):
General (Ret'd) S.F. Clark was Chief Signals Officer for Lieutenant General Granville Simonds, C.B, C.B.E., D.S.O. (RMC 1925). General Clark was technical officer at Army Head Quarters pre-war, then went to the Royal Military College of Canada as a professor in 1938. General Clark was in Lieutenant General Simonds' half-battalion and lived across the street from him in the quarters known as Ridous Row or Hogan's Alley. Lieutenant General Simonds was an associate professor of artillery and tactics at RMC in 1938. After the war, General Clark attended Defence College under Lieutenant-General Simonds as well. After retirement, Lieutenant General Simonds would call him every Sunday–"when are we going to tie flies?"
On General Henry Duncan Graham Crerar, PC, C.H., C.B., CD, ADC (RMC 1909); RMC Commandant 1938-9:
General (Ret'd) S.F. Clark was not a great General Crerar fan. General Clark recalled how in 1939, General Crerar, trying to get away from RMC to war, didn't want to let General Clark go. General Clarke also had a run-in with Crerar over his RMC quarters in Hogan's Alley, which were filthy when he moved in. General Clark got it cleaned and bought new appliances, tossing the old ones out back, which led Harry Crerar to complain. General Clark also took over the labs and pitched the junk in them into the lake. The AO and Harry were not amused. Later Crerar tried to block General Clark from going to Staff College–"he's a technical officer".