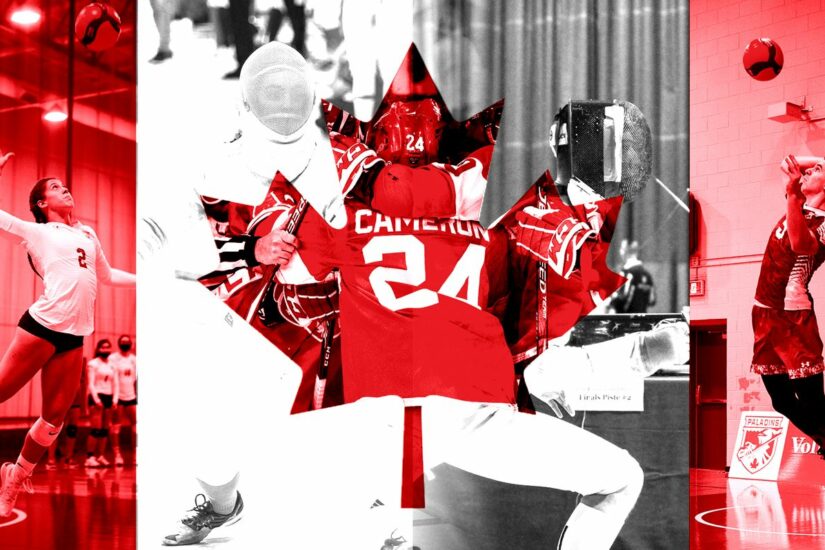 Following the Government of Ontario's announcement, Ontario University Athletics (OUA) is pleased to announce the corresponding updates as it pertains to OUA competition.
In conjunction with announced timelines surrounding the gradual easing of public health measures in the province, the OUA's return to training will commence on Monday, January 31. The league-based regular season schedules will then resume on Wednesday, February 9, with the originally scheduled slate of games for that date. All of the aforementioned activity will abide by all necessary health and safety protocols.
Further details regarding the return of OUA competition will be provided next week, including championship dates.
RMC Women's Volleyball Schedule
---
Suite à l'annonce faite hier par le gouvernement de l'Ontario, les Sports Universitaires de l'Ontario (SUO) sont heureux d'annoncer les mises à jour correspondantes en ce qui concerne les compétitions des SUO.
En conjonction avec les délais annoncés concernant l'assouplissement progressif des mesures de santé publique dans la province, le retour à l'entraînement des SUO commencera le lundi 31 janvier. Concernant les sports de ligue, le calendrier de la saison régulière reprendra ensuite le mercredi 9 février, avec le programme de matchs initialement prévu pour cette date. Toutes les activités susmentionnées seront conformes à tous les protocoles de santé et de sécurité nécessaires.
D'autres détails concernant le retour des compétitions des SUO seront fournis la semaine prochaine, y compris les dates des championnats.