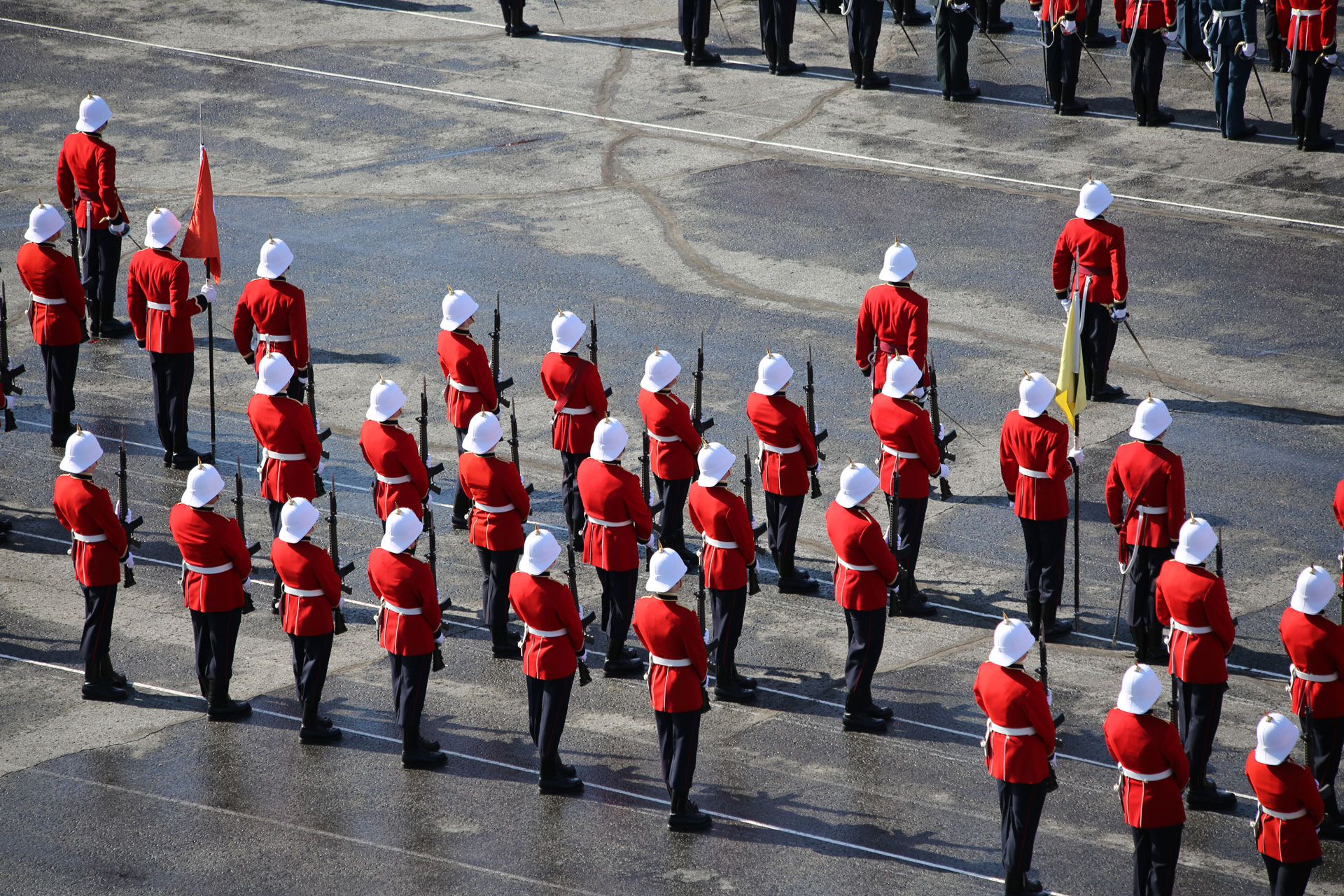 VARRRGGGsity FUNdraiser
By 24275 Julia Anderson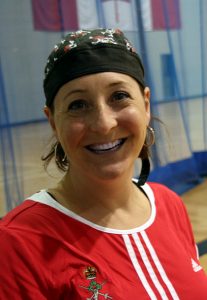 The RMC Varsity coaches traditionally participate in community service and fund-raising for their particular programs, and Patricia Howes, the RMC Varsity Fencing Coach has done a fantastic job of combining these two tasks, in a fun and adventurous environment for kids in the community. For the past 3 summers, Patricia has run this week long pirate camp during the second week of August. Only a couple dozen campers can participate each year, which makes this camp a high demand.
eVeritas – How many children participate every summer?
Patricia Howes – 32-36 campers per year, we are usually sold out by the end of May. This camp is very popular. We have four Pirate Crews; Red Crew, Black Crew, Purple Crew and Blue Crew with about 8-10 campers per crew and two councilors per crew.
eVeritas – Where did you get the idea for the camp?
Patricia Howes – The idea came from running multi-sport camps, but with a theme like Pirates, to keep the kids interested. I believe that it is important for kids to be exposed to a variety of sports when they are young to spark their interest in sport and physical activity. I started the camp two years ago when the newest Pirates of the Caribbean movie was released and found sport activities that fit with the pirate theme.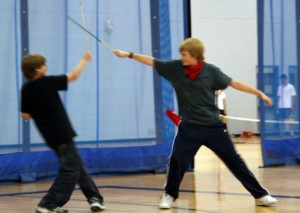 eVeritas – Where do you find councilors for pirate camp?
Patricia Howes – I am usually able to have one or two OCdts from the varsity team here in the summer. This year I have IV OCdt Liam Roach from our men's epee team. The other camp councilors are all fencers from our RMC Youth program Cutting Edge Fencing. Most have a connection with either the military or RMC through their parents and have been competing in fencing for several years. The councilors are working on their "community coach" levels and mentoring under me to develop their coaching skills. They receive their 40 hours community credit for high school as well as a job reference for the future in exchange for their volunteer hours. I also receive assistance from RMC PSP staff i.e. Jean Blanchet on wall climbing and CFBK staff for the Pirate Obstacle Adventure Course.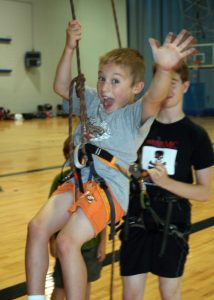 eVeritas – Where did you get the idea for it?
Patricia Howes – My husband, who is retired military, came up with the idea to pair fencing and sailing along with other "pirate type" activities. We work for the national sailing office here in Kingston, and we both thought Pirate Camp was a great fun idea. Many grown ups wish there was Pirate Camp for adults! One of my tasks as an RMC coach is to fund raise for my varsity teams. Pirate Camp is one of our top fundraisers for RMC Varsity fencing program.
eVeritas – Is there any other information or specific memories you have of pirate camp?
Patricia Howes – My oldest daughter, who is doing a graphic design degree at OCAD, designed the Pirate Camp T-shirt and my youngest daughter is a camp councilor. My husband is the varsity assistant fencing coach, and also helps out, so there is a real family twist to our involvement in this camp. My family history (O'Flaherty) goes back to Galway Ireland, and there is
a lot of folklore that tells tales of a Pirate Queen named Gracie O'Malley, who married into my family the O'Flaherty's, so I guess the whole idea of pirates has a strong historic and family connection for me. She was quite a famous Pirate Queen!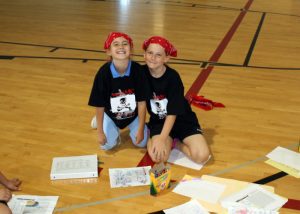 The kids at Pirate Camp are amazing. They know more pirate lore and history than you could ever imagine. They bring greatenthusiasm, sense of adventure, and motivation to learn and play. It makes my job so fun and enjoyable and it all round a very positive experience.
Many thanks for RMC and CFBK for facilities and staff to support our camp. The full proceeds of the camp go to support RMC Varsity Fencing Teams.
Photos by 24275 Julia Anderson