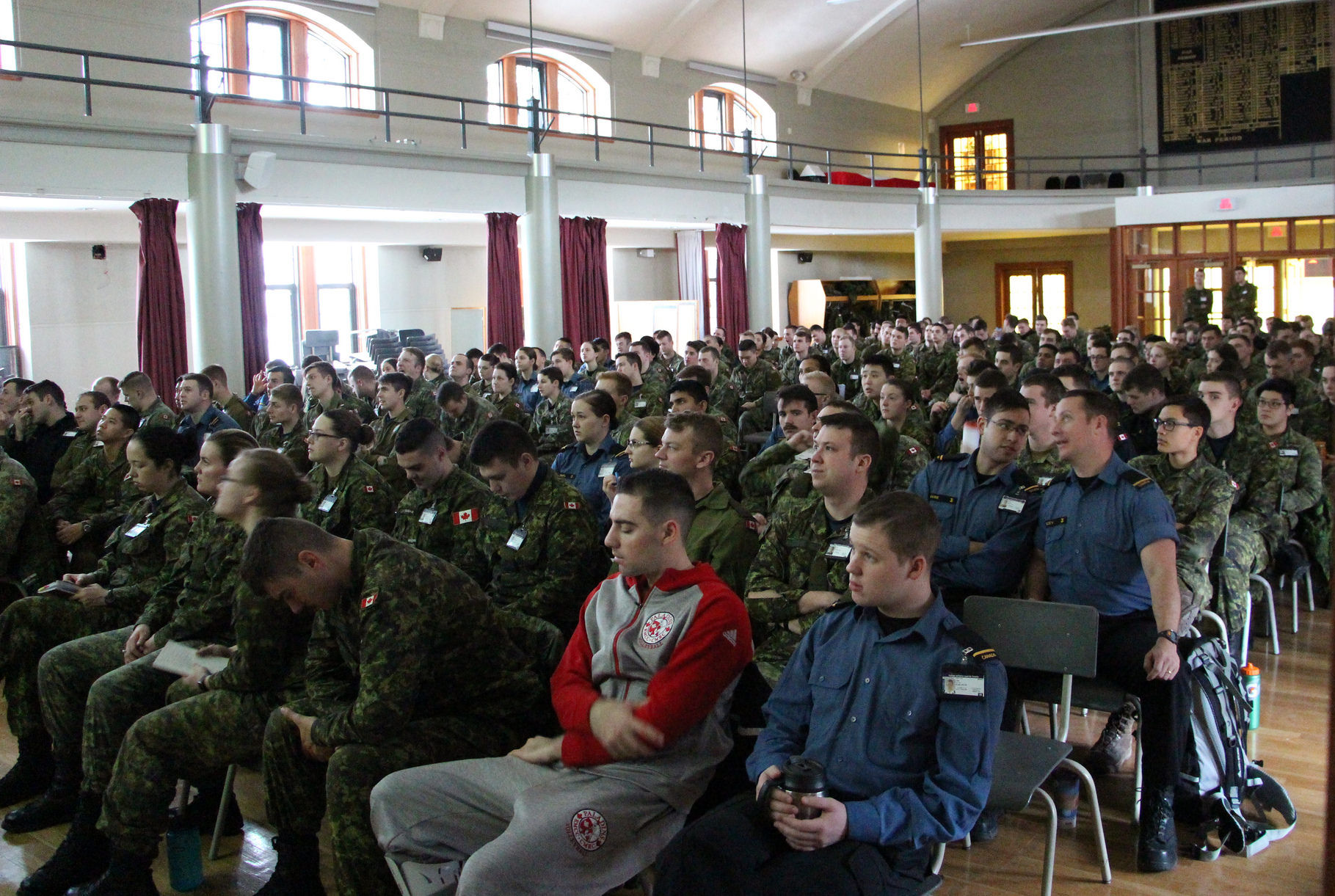 XXXX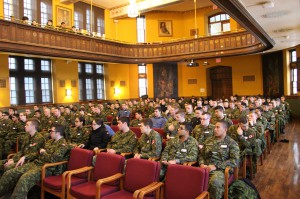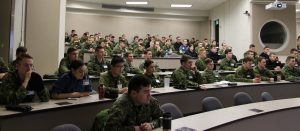 XXXX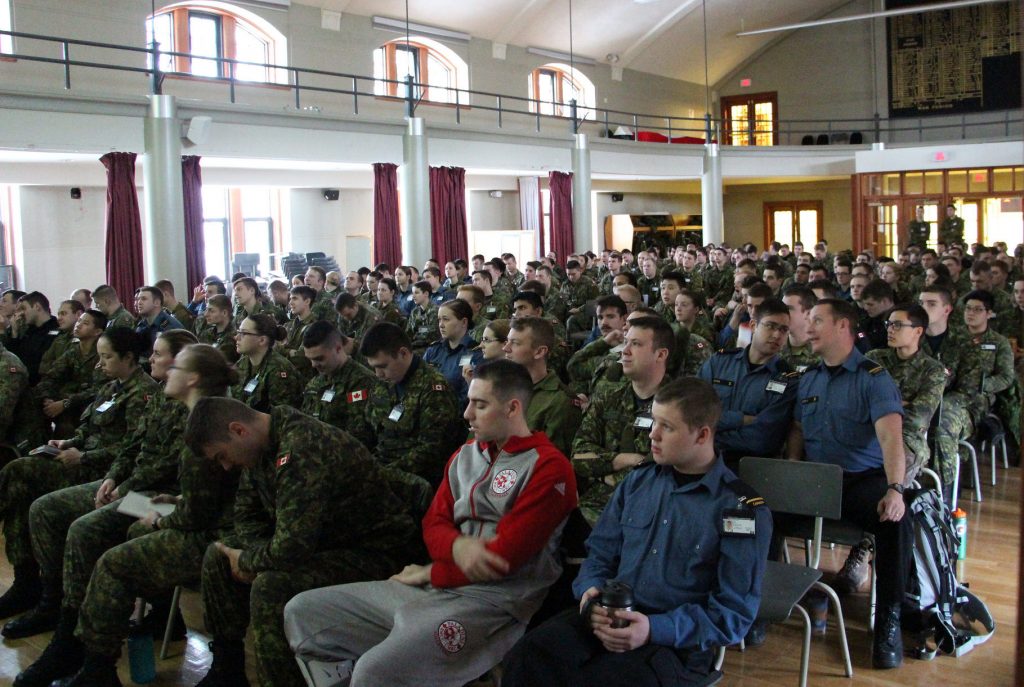 Briefings for I Years…II Years…III Years & IV Years…
Articles coordinated by: 26719 OCdt (IV) Melvin Day – CWIIO
Assisted by: 1st year – OCdt Ridley 2 Sqn; 2nd year – OCdt Pover 3 Sqn; 3rd year – NCdt Brooks 4 Sqn and 4th year – OCdt Savage 5 Sqn
 MORE…
I Years…
During Wednesdays PMT article Warrant Officer Toth gave a presentation on social, medical and financial support services available through the Canadian Armed Forces. While the brief did not contain any information pertinent to myself at this time, the information presented will be important to future officers as our responsibilities will include the well-being of other members in the future. The briefing was very informative and I left feeling more informed and confident in the Forces aspirations to help its members.
The second briefing was a presentation by Bernard Savoie; an employee of SISIP. He gave a very good presentation on the importance of saving money and planning for the future. Many cadets left the briefing with intent on following up on his suggestions. Mr Savoie did a fantastic job of highlighting the benefits of investing early. He also enlightened myself and I'm sure some others to the fact that other insurance providers typically do not cover members in conflict zones; an extremely important point.
Both of Wednesday's briefings were relevant and informative. PMT continues to provide a valuable platform to generate informed and operationally competent Officers, able to provide sound advice to other members and make responsible decisions with personal finances.
**
II Years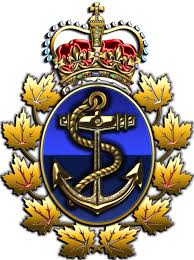 Last Wednesday, the Leadership Level 2 PMT was about military writing, more precisely on how to write PDR form at the college and in the CAF in general. The lesson was given by LCdr Parsons.
The presenter first introduced the subject by talking a little about mental health, then asked a few cadets if they knew what compassion was. A cadet replied, but LCdr Parson immediately corrected him, as he gave the definition of empathy instead. She then said that the two are often mixed up: compassion is the capacity to listen to somebody in order to make them feel listened to rather than the capacity to put yourself into another's position and understanding their situation.
She then started the lesson, as she said that the objective of PDR's is to evaluate the performance and objectives of an individual, but it is also done so he feels that he is listened to by somebody and that his thoughts, objectives and obstacles matter to someone else than him.
The PDR, kept in the training files of any CAF member, is a report used to evaluate the progression of an individual based on his/her accomplishments, failures, short-term action plan and also his/her long-term goals. It is dived in five sections: the initial review, the action plan, the member's accomplishments, his career goals and your feedback on his performance and his potential. It is a tool widely used throughout the Forces, and I think all in attendance benefited from that presentation.
**
III Years
On 27th of January,  A and B Div were located in S1303 for our PMT. It was a briefing on "Leadership at the Senior Level". It was a good briefing. It started with a little introduction on Bell's "Let's Talk" campaign, which I thought was applicable to being leaders. We then transitioned into the lesson slide shows. It discussed about how to be a senior leader, and the Major and Sergeant were able to provide many personal examples. They covered many different types of leadership, especially the transaction and informational leadership styles. Transitioning to situations, we covered three scenarios which were examples of being a senior bar position at the college, which we covered as a group. Covering the scenarios as a group was more informative as discussions were started which allowed people to understand different viewpoints. Overall, it was a very well done PMT.
**
IV Years
This week's PMT brought the excitement and stark reality closer to home for the fourth year class. The first hour, presented by Capt. Weaver, was spent reviewing all the critical components we must have completed in order to graduate and be commissioned in may. For the most part, there were few surprises here as the fourth year class has been hard at work ensuring each item is fulfilled as the year marches onward.
The second hour highlighted the responsibilities we will face after graduation. Capt. Weatherby instructed the fourth years on the basics of the PDR and PER system we will eventually come to know. While we are given some exposure to these items within the college environment, this briefing highlighted their importance as well as their breadth and depth. As a critical career management tool within the CAF, these will carry particular importance to ourselves and our subordinates. By receiving initial training on the PDR/PER system now, we are well positioned to competently immerse ourselves in its intricacies when the time inevitably arrives.
More PMT photos by 26503 OCdt Luke Brannigan here